Posts Tagged 'cancel culture'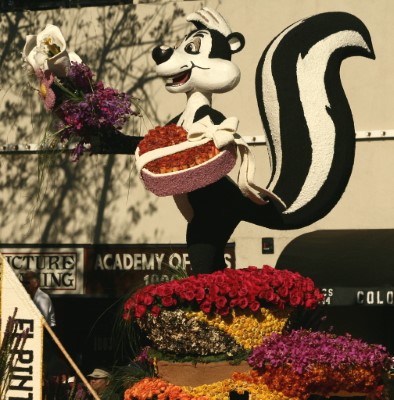 The spirit behind cancel culture is truly wicked, but reform is still possible — and mandatory if America is to survive.
Bloodthirsty mobs are bent on destruction of anyone and anything that violates their worldview. Cancel culture is their weapon of choice, but mark my words, the weapons will only become more deadly unless we deal with the madness.
Read the following passage of Scripture carefully:
"…they kept shouting, "Crucify, crucify him!" A third time he said to them, "Why? What evil has he done? I have found in him no guilt deserving death. I will therefore punish and release him." But they were urgent, demanding with loud cries that he should be crucified. And their voices prevailed. So Pilate decided that their demand should be granted. He released the man who had been thrown into prison for insurrection and murder, for whom they asked, but he delivered Jesus over to their will." (Luke 23:21–25, ESV)
The mob was relentless. The authorities of the day gave them what they demanded. A murderer won the popularity contest. Jesus was slaughtered. Cancel culture.
The stark contrast, however, was that Jesus was truly innocent. This should send shivers down our spine. As the end continues to draw nearer those who which to exterminate (cancel) those they disagree with will do so regardless of evidence of guilt. If they don't like the way we tie our shoes, it will be enough to validate an overt mission of destruction, at least in the mob's eyes.
The spirit behind deadly riots and cancel culture is the same. Riots are physical, visible, violent and fueled by rage against any and all who oppose their advance through city streets. Cancel culture is invisible, psychological, sociological yet also fueled by white-hot rage against those they hate.
Reformation is needed before the fabric of our nation is shredded beyond repair.
NINE CRUCIAL CHANGES THAT MUST COME TO CANCEL CULTURE
LISTEN TO THE ACCUSED
In today's instant society, it takes mere minutes for accusations against people of influence to send stocks diving, to cost jobs and to destroy families. A single tweet is all it takes to initiate the rapid process of national judgment.
They aren't only unfairly judged as guilty until proven innocent. They are often guilty even when proven innocent. Hatred needs no proof of indiscretion in order to become weaponized. 
In most every case, the punishment cancel culture inflicts doesn't match the crime. That should be expected as cancel culture is energized by punishment, not fairness.
It's imperative for it to become normal and accepted protocol to listen to the accused. Allow them to authentically defend their position, to admit a mistake or to seek clarity from their accusers. Before someone's entire career, family and life are destroyed because of the aggressive intent of a few, is it not fair to entertain their explanation? Shouldn't we allow for due process to play out? Is it not prudent to avoid jumping to conclusions? When hatred is fueling a movement, logic like this doesn't move their hearts. This is why we must see good American people rise up and demand that the accused are provided a sufficient opportunity to share their hearts and explain their positions before the spirit of death is unleashed on them.
FORGIVENESS
Anger, rage, hatred and aggression towards targets of cancel culture are extremely overpowering emotions. A more powerful force is forgiveness.
In recent years we have witnessed tragic shifts in our culture that celebrate destruction of people. We are living in a punitive society that seeks to resolve our nation's ills by eliminating all who err, and all who are deemed guilty by association. Don't only prosecute the bad cops, defund the entire police force.
What if we forgave instead? To forgive doesn't mean we affirm bad behavior. It means we love the person who has failed and we work hard to see that they are blessed in the midst of their crisis, no matter how egregious their crime may have been.
There are few moments more powerful, and rare, then weeping mamas in a courtroom who look the killer of her children in the eye and say, "I forgive you." We have all sinned, and contrary to popular belief, all sin is absolutely vile. Whether it's a white lie, lust, intoxication or murder, our wickedness is sure. This is why God's offer of forgiveness via the cross and the resurrection is more remarkable than can ever be expressed. Outside of the forgiveness of Jesus, we are all deserving of Hell.
OFFER A PATH OF REDEMPTION
Today's cancel culture is drunk on bulldozing a path of destruction. A spirit of redemption fights for the accused, not against the accused. The spirit of destruction wages war against the spirit of redemption, and this is the spiritual battle that is being played out every day.
"…The thief comes only to steal and kill and destroy. I came that they may have life and have it abundantly." (John 10:9–10, ESV)
Understand, the thief, Satan, has all the evidence he needs to convince any and all of our guilt. In fact, he is absolutely right that we all deserve death and destruction. No one is righteous, and the penalty for that is delivery into the very hands of the devil. Thankfully there is an omnipotent God who loves us enough to offer a path of redemption. No matter what we have done, whether it's stealing from a candy store, cheating on our taxes or cold-blooded murder, we can be redeemed. The power of love is incredible.
If someone truly fails and cancel culture brings it to light, providing a path of redemption is non-negotiable.
REJECT UNFOUNDED OPINIONS ABOUT MOTIVE
Refuse to entertain invented deductions about someone or something in our culture. We are watching Muppets, cartoons, classic movies and even Dr. Seuss cancelled right before our eyes. The latest victim? Pepe Le Pew:
New York Times columnist Charles Blow wrote a piece headlined, "Six Seuss Books Bore a Bias." The column noted that some of the first cartoon characters Blow remembers seeing while young are Pepe Le Pew, who "normalized rape culture," and Speedy Gonzales, whose friends "helped popularize the corrosive stereotype of the drunk and lethargic Mexicans."
Simply because one person unilaterally determined the motive behind Pepe Le Pew's mannerisms to be nefarious, this beloved character was removed from the upcoming Space Jam 2 movie with Lebron James.
It's time that we refuse to accept outlandish accusations that have no merit.
QUESTION THE RULE BOOK
"Fast forward to a few days ago when I watched a preview clip circulating the internet of the new Grand Theft Auto game. The video showed a sequence played in "first person view", where you can actually invite a prostitute into your car, select the amount of money you wish to offer for her services and then watch the chosen acts performed. Not only that, once you have been sexually satisfied, you can kick her out of the car, stab her with a hatchet and run her over."
This was from a 2014 article by Callen Price. Somebody please tell me how an innocent Looney Tune character like Pepe Le Pew is cancelled but Grand Theft Auto is not. This is nonsensical madness at its best. Paying for a prostitute's services and then brutally murdering her after using her is acceptable? Who is writing the cancel culture rule book? Who is deciding what is moral and what is not?
We live in a culture that is drowning in pornography, drug use, violence, riots and all sorts of evil, yet we are cancelling people who suggest election fraud took place. Movies are filled with nudity, vulgar language and all sorts of immorality, yet we are destroying comedians who use the age old humor of stereotyping in their acts. Future generations are going to look back on America and think we are all nuts. It's time to question the rule book. Greater sins are being ignored in favor of the chance to devour those who hold differing viewpoints.
STOP SURRENDERING TO THE MOB
We need some brave, level-headed people to stand up to the mob. When they are screaming, "Crucify! Crucify!" we should understand that something unholy is driving their madness.
All it takes is a mere suggestion that someone is out of line and companies are quick to destroy. Gina Carano was fired by Disney from her role in The Mandalorian simply because she tweeted something controversial. That's all it took. Disney cowered to the mob.
Today people are walking on eggshells and living in fear of losing everything because of their beliefs or their failures of many years ago. When today's cancel culture smells blood in the water, they rush to devour. We need to stop listening to the mob and start embracing the principles dealt with in this article. Love and forgiveness are culture-altering forces that we need today more than ever.
LOVE PEOPLE MORE THAN IDEOLOGIES
We are living in a throw-away generation where people easily dispose of others when they get in the way. Nothing exemplifies this more than the lengths people will go to ensure their freedom isn't compromised by an unwanted baby. Abortion is evidence of ideologies and personal pursuits being dramatically more valuable than other people. Cancel culture is driven by this same spirit. Destroy people and protect ideologies. This hatred is destroying our nation. The only hope is a revelation of the love of Jesus. That's it.
DEFEND THE RIGHT TO DIFFER
I'm shocked and dismayed that I have to write this in our once great and free nation. We should be celebrating the right to freely speak and for others to do the same. We may radically disagree with someone, and even believe their positions to be inhumane and immoral, yet their beliefs are their own. They speech is protected. I vehemently oppose the scourge of abortion, but I support the right for others to freely voice their support of the atrocity. We should be free to tweet and post opinions about anything from abortion to the election to vaccinations to pandemics to politics to religion to human sexuality to absolutely anything that isn't illegal without cancel culture visiting our doorsteps.
REVIVAL
The bottom line is that our nation needs revival. Throughout this article I'm dealing with remedies that can only come when a culture is invaded with the love and power of Jesus. Pray for a move of God to overcome America. If it doesn't happen, America itself will soon be cancelled.
Photo credit: "Pepe le Pew" by Prayitno / Thank you for (12 millions +) view is licensed under CC BY 2.
Originally published by The Stream.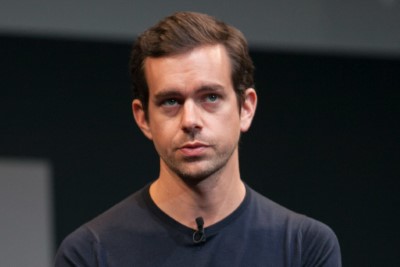 Politics are at the center of the story of Jesus. His historical life ended with a political execution. ~Marcus J. Borg
Under its new guidelines, Twitter users who are deemed to have peddled false COVID-19 information will be given a strike.
Five strikes and you are out. Banned. Terminated. Forever.
Something is abundantly clear to anyone who has been surveying the rapid and sudden eradication of our freedoms: muzzles have been securely adhered to the mouths of Christians and conservatives. The ungodly decision makers of America are pouncing on the opportunity the recent global situation has provided to silence their dissenters. 
Jack Dorsey, Mark Zuckerberg and rest of media have been agitated into a frenzy. They are unapologetically attempting to play God by eliminating anything that threatens their humanistic utopia.
THE THREAT OF RIGHTEOUSNESS
Jesus proved to be such an extreme threat to the religious and political system of his day that they paid Judas 30 pieces of silver. Then the bloodthirsty political mob killed him. They were willing to do whatever needed to be done to shut down the "propaganda" and to regain control of the narrative.
They failed. An earthquake, several passed out soldiers, a displaced boulder and a missing body created a new and greater threat. Desperate to avoid losing power and influence, the "sleeping" guards, just like Judas, were given a large sum of money to stop the threat. A wicked scheme was put into action and lies were spread to combat the truth of freedom and righteousness.
The body of Jesus was stolen. His disciples were hallucinating. Any excuse would suffice. Even one of their own, Thomas, doubted anything miraculous happened. Jesus was, as the coroner of the land of Oz might say, not only merely dead, he's really most sincerely dead. 
WE ARE AT WAR
We must understand this isn't about an attempt to ensure correct information about COVID is being disseminated. It's about cancelling any and all who promote anything that contradicts the personal beliefs of those who control mass communication. We have truly entered into a time when crafty propaganda is manipulating the thoughts of millions. Social engineering is alive and well. Refusal to comply with tech leader's ideologies will result in eradication. Jesus was killed because of his message and influence. Today, Christians and conservatives are being eliminated from social media because of our message and influence. Oh, and don't think that we won't also be killed for our message one day. It's coming.
THE RIGHT TO LIE
I know it's strange and even a little concerning to hear a devoted follower of Jesus promote the right to lie. I'm not suggesting that we as Christians ever actually lie. What I am suggesting is simple: those who are in control of communication in our nation are determining themselves exactly what qualifies for truth and lies. 
So, those who are exchanging truth for lies are unilaterally calling good evil and evil good. This means for us to reveal truth, the right to lie becomes indispensable. 
Should we not, as free Americans, be allowed to communicate our deeply held personal beliefs no matter who may disagree? Isn't it an American right to promote any variety of conspiracy theory? Are we no longer allowed to suggest aliens crashed at what is now Area 51? Can we not share our views about the Illuminati, the assassination of President Kennedy, the existence of Bigfoot, Loch Ness Monster sightings, time travel and other debatable topics? Should we lock up Ben Shapiro? Does the left not have a right to spew hatred, lies and filth about the recently deceased Rush Limbaugh?
Yes we should be able to talk about aliens. No, Ben shouldn't go to prison for being ridiculously balanced and smart. And, no, vile monsters shouldn't be cancelled because they smeared Rush. It's called freedom of speech. Truth and lies should be aggressively scrutinized while completely free of restriction.
"If I had to say something positive I guess I'm glad Rush Limbaugh lived long enough to get cancer and die," comedian Paul F. Tompkins said.
In another attempt to silence conservatives, any suggestion that the election was stolen has been judged to be an untruth by social media giants. These Goliaths will taunt their enemies and restrict any debate that threatens thier points of view. Anyone who is intellectually honest must conclude that there may have been a possibility of election indiscretion. There's no way it can be definitively determined that zero fraud took place. Yet, today's uncircumcised Philistines overseeing mass communication aren't what you'd call intellectually honest. Their truth is the only truth that matters.
So, whether it's COVID or Trump or masks or riots, many of the messages conservatives and Christians are communicating have been determined to be lies, and subsequently erased from social media. Therefore we absolutely must support the right to lie. If we don't, it's five strikes and we are out.
THE GOSPEL TO BE CANCELLED NEXT?
Truthfully, much of the Gospel has already been cancelled. Just as cultural leaders frantically attempted to modify the truth of the resurrection before it reached the whole of society, the truth of Scripture is being rewritten to meet the strict guidelines of today's censors.
In fact, the Bible has already been censored or outright outlawed in many places around the world. The living truth it contains is as threatening today as it was to the religious and political leaders two thousand years ago.
If the Word of God deals with hot topics such as homosexuality in a manner that runs contrary to today's intellectually awakened humanistic gurus, it's cancelled. Not only cancelled, but whoever embraces what the Bible teaches can have their lives destroyed by today's woke mob.
When love speech is called hate speech simply because people are radically resistant to the type of love the Bible reveals, you know we are in trouble as a nation. God and his methods are not only being rejected wholesale in today's ungodly American culture, but those who have decided to follow Jesus are shamed, despised, ridiculed, hated and cancelled.
We shouldn't be surprised. The Bible we believe and the God we serve have made it clear this would happen. Sadly, if things don't change now, it's only going to get worse.
"Brother will deliver brother over to death, and the father his child, and children will rise against parents and have them put to death, and you will be hated by all for my name's sake. But the one who endures to the end will be saved." (Matthew 10:21–22, ESV)
Photo credit: "Jack Dorsey" by jdlasica is licensed under CC BY 2.0
 
Originally published by The Stream.
The phenomenon of social abuse is destroying America in the name of progress.
Canceled. Shamed. Bullied. Rejected. Outed. Hated. Destroyed.
The reports of cancelled, socially abused people are nearly non-stop in the news day after day. Educators suspended, athletes humiliated, actors fired, television shows cancelled, statues toppled, history rewritten. This is the fruit of today's wicked, unrelenting cancel culture.
Shaming, bullying and abusing those who aren't promoting certain promoted narratives is a primary offensive weapon of ruthless outrage mobs.
President Obama, speaking on the socially abusive cancel culture said, "…the way of me making change is to be as judgmental as possible about other people… You see how woke I was, I called you out. That's not activism. That's not bringing about change."
When your ideologies, questions and even your silence are threatening to those who are vigorously advancing their cause, whatever it may be, social abuse becomes an option.
The penance they demand is determined not by an absolving priest but by a self-appointed jury seeking your destruction. The outrage mob rises up en force against the detractors and nothing short of renunciation of their values or destruction of their character will do. In America's cancel culture, blood-lust drives self-appointed moral revolutionaries to strip you of your dignity and parade you naked across social media.
22 And Ham, the father of Canaan, saw the nakedness of his father and told his two brothers outside. Genesis 9:22 (ESV)
A curse was the result of this shaming of Noah (which pales in comparison to today's hateful exposing). We have a choice as a nation. Cover in love and be blessed or report another's nakedness to the world and be cursed.
23 Then Shem and Japheth took a garment, laid it on both their shoulders, and walked backward and covered the nakedness of their father. Their faces were turned backward, and they did not see their father's nakedness. Genesis 9:23 (ESV)
Hateful uncovering and blacklisting is an ironic tactic people utilize against those they believe to be, well, hateful. It's the white-collar equivalent of the outrage mobs in the streets, rioters who are destroying businesses and lives with firebombs and violence in the name of eventual peace. They are attempting to drive out hate with hate, and not only will that never work, but it exposes their hypocrisy.
THE FUTILITY OF TAKING A KNEE
The socially abusive cancel culture has stricken another victim, future Hall of Famer, NFL quarterback Drew Brees. Drew heroically maintained his stand (a stand that millions of Americans applaud) that kneeling during the National Anthem was profoundly inappropriate.
Call in the outrage mob.
Skip Bayless tweeted, "Drew's comments represented an elite, white insensitivity where you just live in your own world. It goes back to the question of whether he can do enough to be accepted as reformed."
So, one of the NFL's most authentic and truly good guys now has to be reformed because of a single, non-controversial statement that the majority of Americans hold to? After receiving death threats and hateful retorts, his wife Brittany relented and confessed,"We are the problem."
Skip Bayless also attacked actor Mark Wahlberg and said, "These racial incidents have been hiding in plain sight on Mark Wahlberg's Wikipedia page since Wikipedia was born. Shannon (Sharpe) has always taught me that once you're a racist, you're a racist, and I'll never quite trust you again."
Skip, I implore you to examine the absolute love and forgiveness of Jesus. A haunting past is the fuel for the social abuse movement in our nation. If our past seals our future, there is no hope, and Skip, you yourself are doomed.
You have to ask (at risk of being socially abused) just what is the purpose of kneeling during the National Anthem? People defend the action by saying it has nothing to do with the flag. That's interesting, because the exact moment they chose to protest was when we are standing up for the flag. Not at halftime, not at the coin toss, not during player announcements (of course not), not when the game has finished (as praying Christian players do at the 50-yard-line). The protest is during our National Anthem. The protest is about our flag.
They say it's to bring attention to racism and police brutality. I don't believe there's a single solitary soul in America that isn't aware of that endeavor.
It's said that it's to promote change. I'd argue there are very few who would oppose the annihilation of racism and violence. Yes, it's true that change must come, and it's a rare few who would not agree with that statement.
Thankfully, Los Angeles Chargers running back Justin Jackson said, "players might not kneel if they believe they are listened to when they speak about use of force by police and a variety of other social issues…" Players, we hear you. We really do.
Divisive actions such as kneeling and shaming actually do great damage to the cause, and it crushes the spirit of our nation. It should be obvious that we can highly value our black brothers and sisters and the change we are all pursuing and also highly honor our veterans and the flag of our great nation. It's not either/or, it's both/and.
SOCIAL ABUSE AND CANCEL CULTURE IS RAMPING UP
The cancel culture protagonists are relentlessly attacking any and all who don't rally around narratives that have been determined by a few to be absolute truth. The classic television show COPS was cancelled. Elmer Fudd turned in his gun. Gone With The Wind was removed by HBO Max. Children's show Paw Patrol apparently spews pro-police propaganda. (Not propaganda, folks. It's pure, overt pro-police appreciation. Nearly every single one of America's police officers are heroes.)
Wichita State University President Jay Golden cancelled an Ivanka Trump speech after a squeaky-wheeled outrage mob of 500 demanded she not be allowed to speak.
Ben Shapiro has regularly experienced the same discrimination at college campuses. Gonzaga University has cancelled his appearance twice. Grand Canyon University cancelled Ben too as have Cal State Los Angeles and Middlebury College.
Gordon Klein, a professor at UCLA was suspended from his job for a shocking violation: he required his students to take their finals. A demand that is shockingly similar to segregation of old was forced upon him. Due to the crisis surrounding the murder of George Floyd, an outrage mob called for black students alone to be exempt from the test. I can't believe I just wrote that sentence. I can't believe I'm going to write this next one. UCLA suspended Gordon Klein for three weeks because of this.
The New York Post reports, "Klein — whom students slammed as "racist" and "dismissive" — was also placed under police protection at his Malibu home after receiving threats from critics…"
The Flash actor Hartley Sawyer was fired after some of his old tweets were discovered. While he apologized, that wasn't enough for today's hyper-sensitive and hypocritical outrage mob (who doesn't have some sort of a past?). Fired. Terminated. Destroyed. Success.
GRACE TO GROW
If Skip Bayless has his way, no racist will ever be able to repent, apologize and change. They might as well just remain diseased by hatred for the rest of their lives. It would seem that others are equally hopeless, never able to learn from mistakes, always paying for their deeds and tweets and philosophies. It doesn't matter if they were naive children or if years of lessons leading to maturity have passed. No forgiveness, no grace to grow. A punitive response is the only response the outrage mob has to offer.
Hartley Sawyer offered this heartfelt apology, "My words, irrelevant of being meant with an intent of humor, were hurtful, and unacceptable. I am ashamed I was capable of these really horrible attempts to get attention at that time. I regret them deeply. I am incredibly sorry, ashamed and disappointed in myself for my ignorance back then. I want to be very clear: this is not reflective of what I think or who I am now."
Not enough it seems. Let the outrage continue. Vigilante justice reigns supreme.
FOX News political commentator Lisa Boothe tweeted, "I feel like we are all one tweet away from getting fired these days." That's the terror cancel culture wants us all to carry. The cancel culture elite make the rules and we must tremble in fear at their great power.
THANKFULLY WE HAVE SOME COMPETING VOICES
The Federalist publisher Ben Domenech on Wednesday addressed the issue of the so-called cancel culture hitting the media.
"Within the industry, they're able to weaponize social media to essentially create these rage mobs and drive talented people from their positions."
Comedian Kevin Hart has had enough of the nonsense too.
"We can't be so persistent with the search to find and destroy. Although some things are warranted and I understand, it's just us as people have got to be smart enough to go … you know what, whatever has happened, has happened, but people deserve a chance to move on," he said.
"Life isn't over because people say it is, and that's what's been happening as of late. It's like people determine when your end button is pushed, but that's not how it works. We need to lose that attitude and feeling and let people grow."
In an interview with Megyn Kelly, Bill Maher said the irony of cancel culture is "that the people who hate bullying are always bullying."
"All they care about is getting a scalp on the wall," he continued. "They don't care if you're really a racist, which you're not. They don't care about a million things. That's what they care about, and they always want to find the worst version of what any person is."
And finally, Demi Lovato, who admits to being cancelled many times, said that she would like to switch out cancel culture for something called "forgiveness culture." This, she said, would involve a person apologizing for what they might have done so they can be a good role model for others.
I agree. Maybe agree to disagree culture would be healthy too.
First published by The Stream.