A suffocating spirit was out for destruction as we were contending for revival.
I've waited fifteen years to write this article. I implore you to read every word.
As young church planters in one of America's darkest regions, Amy and I along with our two oldest boys, who were little guys back in 2001, launched Revolution Church. The vision was intense and our passion was for revival that would launch in that strategic city and impact the nations.
Manitou Springs, Colorado is famous for its dark history and present liberal leanings. Rumor has it that Anton Levey wrote at least some of the Satanic Bible from his home there. It's a quirky town at the base of Pikes Peak near Colorado Springs. We started the church there in a 700 square foot office space and then quickly grew to a core of 25 people. We moved to our second of four ultimate locations, a 2000 square foot storefront right downtown Manitou Springs. It's there where we met Janet (name changed for the sake of this article).
I'll never forget the Sunday morning service as the sun shined brightly through the large plate glass windows in our small meeting place at the Arcade in Manitou Springs. Janet was a first-time guest, and she seemed to be attempting to engage during the service. Understand, at the time, Christians in Manitou Springs were few and far between, so it was not common to see Spirit-filled people visiting, unless they drove from Colorado Springs. In fact, I was invited to preach at a Manitou Springs festival the first year we were there. The organizer had no idea what he had done! In the middle of my fiery message, a bold declaration of the power and necessity of the blood of Jesus, a tall man in flowing garments stormed to the front and demanded equal time. This alternate religious, New Age leader was agitated by the anointing. It was uncommon in Manitou Springs and his turf was certainly being threatened.
At the end of the service I invited people to come forward to receive the baptism in the Holy Spirit. Janet sprung from her seat and kneeled at the altar. I quickly realized she was not even saved.
After spending time with her, introducing Jesus to her and ministering to her, she boldly asked a question, "Do you ever pray for people in their homes?"
We agreed to meet at her townhouse that week to pray and encourage her. We had no idea what we were about to get ourselves into.
JANET'S HOUSE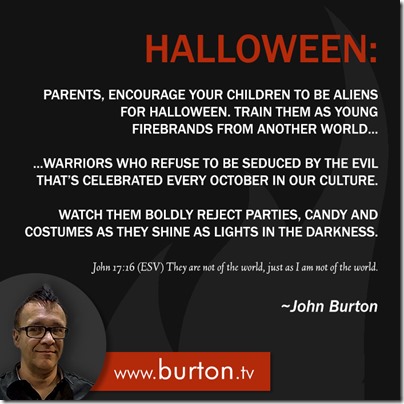 We arrived one evening, sat on the couch and prayed for Janet and her baby. It was an unusual moment for us as I felt little to no anointing. Something was hindering our prayers. Janet confided in us that she had dabbled in witchcraft and was ready to move on from it. I applauded her courage to break away from what I know is a very strong, seductive spirit. She repented of her involvement and we prayed some more. The breakthrough remained elusive. I asked her if she owned anything inappropriate that she should get rid of. She reluctantly admitted she did and disappeared upstairs to retrieve some items.
She emerged down the stairs with a T-shirt with some occult symbolism on it. She also held the witch's handbook.
She surrendered these two pieces of occult paraphernalia to us, and we again prayed. I thought it would be easier to pray now that she had removed them from her life. I was wrong. Amy and I didn't understand why it felt so dead in her home, but we had done all we knew to do. We encouraged her again and prepared to leave. She then asked us, "I've heard of anointing homes in oil. Do you do that?" I told her to find some Crisco.
We anointed doorways, windows and anywhere else we could dab some oil. After we finished anointing and praying downstairs, I led the way up the staircase. At the top of the stairs I saw a guest room and a bathroom. I also saw Janet's room. I was not prepared for what happened next.
I stepped into her room and immediately could not breathe. It felt like I stepped into a swimming pool sideways. I was engulfed with a suffocating, heavy, evil presence. I stepped back outside her room. Relief.
I didn't share my experience with Amy or Janet, but instead prayed through the guest room and bathroom. I then stepped back into Janet's room. Crushing suffocation.
I attempted to pray in tongues, but there was absolutely no way I could. Every prayer fell dead to the ground.
I urgently asked Janet if there might be any additional items she should throw in the trash. She slowly, casually looked in her closet and pulled out a couple things and placed them on her bed. That didn't work. I was gasping for air, but not only air, for the breath of the Holy Spirit! We needed God to move in that place, and quick!
I was very direct with her. I said, "Janet! I will not pray for you and you will not find freedom if you don't immediately eliminate every single thing from your life that is impure!"
I was standing between her bed and the wall, next to her night stand. She placed several more items on her bed, but it was not helping. One final time, as I was ready to get out of there, I said, "There is something you are holding on to that is much more evil than anything you've surrendered so far. What is it? No more delay!"
She reluctantly glanced over to the night stand, inches from where I was, and pointed at something I had not noticed. She said, "Well, that's where I perform my sacrifices." I looked at a small altar with ashes all over it. Yes, that was it.
She ran down and grabbed a large, plastic trash bag. We renounced what was happening at that altar and threw it away. Immediately I could pray in the Spirit. The wind of the Spirit was refreshing beyond description. The fire in my prayer was a stark contrast to how debilitated I was previously.
Amy then began to pray with Janet and talk with her. I was praying in tongues and doing my best to hear what God was saying. God instructed me to ask Janet about demons visiting her room. God had given me incredibly precise revelation. I revealed to her that those demons require written documentation about her interactions with them. Her jaw dropped and her eyes spread open. She had never been more stunned at something someone said. I read her mail.
She went to the closet and pulled out a stack of at least 20 spiral notebooks. She said she had much more stored on her computer. She confessed that demons visit her every night and terrorize her. She is forced to write about their visits. That is why she invited us to her home. She wanted the demons to leave.
She put the notebooks and many additional things on her bed. Six trash bags of occult and witchcraft materials were taken to the dumpster.
JANET'S STRUGGLE CONTINUES
After that experience in Janet's tiny townhouse, you'd imagine she would have gone on toward radical deliverance. Sadly, that didn't happen, at least as far as we know. She disappeared. We aggressively searched for her and finally, after several weeks, did track her down. She would attend church occasionally, but would manifest demonically at times. She aggressively confronted my wife once and then ultimately vanished again. That was the last time we ever saw Janet, well, sort of. Janet was about to visit some people in their dreams.
HALLOWEEN SEASON IN MANITOU SPRINGS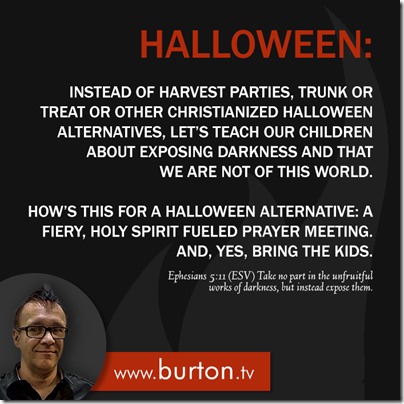 October in Manitou Springs is always extremely volatile. Witchcraft is rampant and the atmosphere in that town is heavy. Creepy. Threatening. Also, it was my favorite time of the year. We knew we were called to contend against the darkness as we we were advancing toward revival.
Each year in Manitou Springs we'd prayer walk the city as we witnessed small fires in the foothills of the mountains ignite. The flames would dance as thought the mountains were alive. Witches were having their meetings, and we were having ours. We'd never consider hosting a harvest party or other event like that on Halloween. It was all out war, a spiritual war, and we had no option but to be alert, armed in the Spirit and on assignment. It was time for prayer.
The attack during October each year was intense. Three years in a row, precisely on October 31st, our oldest son was admitted to the hospital with a severe asthma attack. The suffocating spirit was assaulting him every October, until God gave us some revelation on how the enemy was assaulting us. We responded and the Halloween attacks on him then ceased.
In 2003, two years after we had planted Revolution Church, and quite some time since we'd seen Janet, Amy was pregnant with our third child. One night, in the middle of October, Amy shot up in bed, frantic, and woke me up.
She was shaking. She said she just had a horrifying, vivid dream of Janet wielding a large knife. She drove it into my wife's stomach and killed our baby.
After praying we went back to sleep, shaken but confident that God was in control. The next morning we awoke and prepared for a scheduled church staff meeting at our home. At the beginning of the meeting, I asked our staff for prayer and started to mention Amy's dream. I was interrupted by one of our staff members. She said, "Amy, I had a dream about you too last night. It was disturbing. I saw Janet with a knife. She stabbed you in your stomach and killed the baby."
We were speechless. Another staff member was beside herself. She said, "I didn't have a dream, but I had an vision about the exact scenario you both described!"
Later that day, a friend of Amy's who had never met Janet or known anything about her called. She was upset. She didn't want to scare Amy, but she had to share about a dream she had. "Amy, there was this girl (she went on to describe Janet's unique appearance precisely), and I saw a large knife in her hand. She attacked you, stabbed you in the stomach and killed the baby!"
Amy and I proceeded to do literally everything we could. We prayed, of course. We stood in our authority. We had a powerful deliverance minister and his team conduct a spiritual house cleaning in our home. They reported it was the cleanest house they had ever been in.
A CHRISTMAS EVE TO FORGET
A couple of months passed, and we had shaken off the disturbances that October visited on our family. In fact, we were excited about a special doctor's appointment on Christmas Eve. We were going to hopefully discover the sex of our baby!
I will never, for the rest of my life, forget what happened in the waiting room. Amy, our two sons and Amy's parents were there as we waited our turn to meet with the sonographer. Our appointment was the last of the day and doctors, nurses and receptionists were scurrying around, closing up shop and preparing to head out to various holiday festivities. Joy was in the house!
Suddenly, I felt an extremely heavy, holy blanket of grace descend upon me. My emotional strength suddenly tripled at least. I was spiritually tuned in, sensitive, wondering why God had decided to strengthen me in that manner. I was about to find out.
"Amy Burton," called the nurse. It was our turn.
Amy and her mom joined me in the ultrasound room. Amy laid back as we were all excited about seeing our wonderful, new baby. The sonographer placed the instrument on Amy's belly, and instantly removed it.
She said, "Wait here. I need to see if I can find a doctor before they all leave for the day."
The next two minutes were spent in silence. Joy and gladness gave way to nerves.
The doctor finally arrived, took a quick look, and said, "I'm so sorry, your baby has died."
WITCHCRAFT KILLED OUR CHILD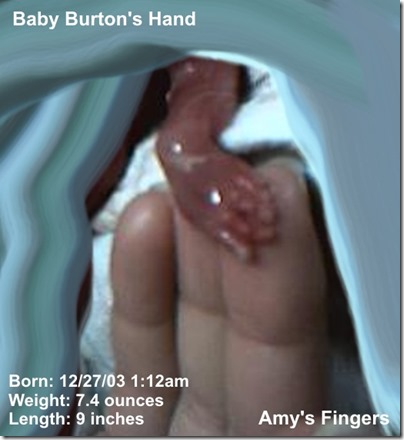 Wails, cries and tears emerged out of my wife. The strength I received minutes prior was now being put to use.
The next day was Christmas morning. We did all we could to make sure it was a wonderful one for our boys. We unwrapped gifts as we sat around the tree. Literally every single present I got for Amy was either maternity clothing or a gift for the baby. She carefully unwrapped each as her turn came and placed them in a pile to return to the store.
The following day we were in a hospital room, waiting for Amy to deliver Elizabeth Hope Burton.
As the labor inducement was quite a ways from taking effect, Amy said I could go to a late-night prayer meeting a few blocks away. My phone was kept on and I remained ready to rush back to the hospital at any moment. At that prayer meeting, God again strengthened me. Shortly after returning to the hospital at around midnight, we both met Elizabeth.
The doctor was shocked at the cause of death. It was a cord accident. Cord accidents aren't unusual, but this particular one was. He said he'd never seen a cord wrapped five times around a baby's neck. Elizabeth was suffocated to death. Witchcraft killed Elizabeth.
WE WRESTLE NOT AGAINST FLESH AND BLOOD
Amy and I bless Janet. We pray for her, wherever she may be. We don't hold her accountable in any way. She was a hurting, lost young lady. She didn't kill Elizabeth. Extremely vile, destructive, evil entities did. At the time, we did all we knew to do to help Janet. We also did all we knew to do to cancel the curse and to wage war against hateful, murderous evil spirits. We failed. We learned.
We lost six more babies after we lost Elizabeth, but we are so blessed to have three wonderful boys and two precious girls in the Burton family.
Amy has been a champion. She has ministered to those who have lost babies to stillbirth or miscarriage. She has cried with them, grieved with them, prayed with them and stood with them.
While our faith was hit, it was not shattered. We have learned over the years to war, to wrestle with the enemy and to contend with faith and passion. Life isn't about some set of rules that Satan has to obey. He cheats. He hates. He does all he can to rip us to shreds, and he wastes no time finding just the best way to do that.
I know many of you who are reading this are already thinking about theological issues with my story. You might think Christians can't be touched by witchcraft. You'd be wrong.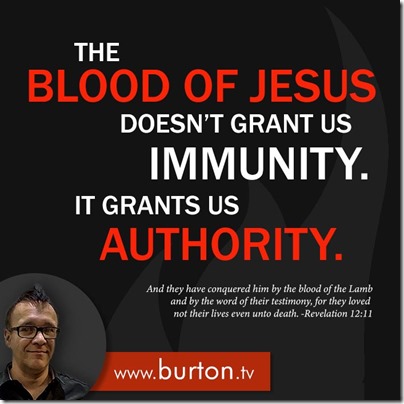 The slightest open door or lazy approach to intercession, or pride or even ignorance can give the enemy access. He doesn't fight fair. He knows our weaknesses. In fact, some of you may be considering Job. He was upright, yet struck.
Understand, the blood of Jesus doesn't grant us immunity. It grants us authority. We need to enroll in the school of the Spirit and learn how to battle. If we don't fight, the fight will come to us. If we don't engage, we will be hit.
I held off for fifteen years in writing this article because it's not a happy story. But, I realized that so much of today's church has become inauthentic by only highlighting that which makes us happy.
In order to win battles, and ultimately the war, we have to learn from struggles. We must understand the ferocity of the enemy. We need to be in the Word, in prayer and free from even the slightest sin or compromise.
The lesson we learned was not that we were steeped in sin. We weren't. We were living holy lives as young though immature Jesus lovers. The lesson is that we must clearly understand that the enemy is ready to pounce, and that we must be ready.
HALLOWEEN IS EVIL—AND NO CHRISTIAN SHOULD PARTICIPATE AT ANY LEVEL
Witchcraft is permeating the atmosphere this and every October. It's time to war, not party. Pastors, call solemn assemblies instead of holding harvest parties. This is an all hands on deck season.
I'll leave you with some short bullet points that I posted to Facebook earlier today about Halloween. If you didn't understand before why I so vehemently renounce this unholy day, you now should.
Consecrate a fast; call a solemn assembly. Gather the elders and all the inhabitants of the land to the house of the LORD your God, and cry out to the LORD. Joel 1:14
Eleven reasons Christians celebrate Halloween
They don't believe witchcraft is a big deal.
They wrongly think the way they celebrate doesn't involve witchcraft.
They incorrectly assume Christians are immune to curses and the power of witchcraft.
They can't imagine the thought of their kids missing out.
They celebrated Halloween as children and conclude it didn't have any negative impact on them.
They wrongly equate it with Christmas, which "also has pagan roots" yet is universally embraced by Christians.
They believe it can be sanitized and Christianized.
They believe it's a great opportunity to evangelize, but without exposing the darkness or revealing how wicked the holiday is.
They have fallen for false-grace deception that allows them to be free and have fun no matter what.
They haven't experienced the wonder and terror of the spirit realm.
They lack discernment.
RELATED ARTICLE:
Trust me, you will never look at the Burton family the same way again. Have we no shame?
18 Then I realized that it is good and proper for a man to eat and drink, and to find satisfaction in his toilsome labor under the sun during the few days of life God has given him–for this is his lot. 19 Moreover, when God gives any man wealth and possessions, and enables him to enjoy them, to accept his lot and be happy in his work–this is a gift of God. Ecclesiastes 5:18-19 (NIV)
A bunch of you out there have an aversion to enjoying life. You can probably blame a good, old fashioned religious spirit on that. God does want you to enjoy the life he died to give you. Of course, there's a right way and a wrong way to do it. We should die daily and live in resurrection power. We should give and prosper. Recently, Amy and I had the privilege of hosting a team of high school business class leaders at our escape room business,
Escape Code
, and our axe throwing business,
The Axe Game
in
Branson, Missouri
. Something I thoroughly enjoy is introducing and sharing Kingdom principles and other bits of life-giving wisdom in the marketplace. I know the bulk of our success comes from our radical devotion to promoting godly standards and living with integrity in the workplace.
11 So if you have not been trustworthy in handling worldly wealth, who will trust you with true riches? Luke 16:11 (NIV)
We recently "enjoyed" the opportunity going through a state audit for our escape room business. After hours, and hours, weeks and weeks of hard work, they met with us in person. Of course, we were nervous, wondering if our math would match with theirs. They reported that, aside from some very minor miscalculations, everything matched up. They were actually quite surprised and impressed at our honesty and integrity. My wife handles the finances, and if a single penny doesn't match up, she will work hard correcting the error. She will pay that penny. That is not an exaggeration. After the high school students played one of our escape games, we had an opportunity to address the team of future business leaders and engage in a time of questions and answers. In addition to discussing the issues of extreme integrity and honor in the workplace, we encouraged them in a critical plan of action: develop multiple streams of income. When I was in high school, the only obvious option after graduation was to go to college. The question every junior and senior was asked time and time again was, "Where are you going to college?" It was college or bust.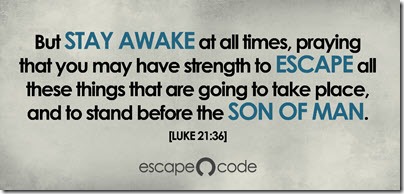 It would have been extremely valuable to know that there are many additional options in our big, wide world! Trade schools, alternative learning, business incubators, internships, various prosperous jobs that don't require college and many additional choices are out there. If our God loves to function outside the box, which he absolutely does, limiting our future and our income to a single, predictable track just doesn't make sense. We made it clear that, yes, many would obviously benefit from a college degree, and, of course, many professions require it. I most certainly want our future doctors to have every degree and certification they need to operate. My oldest son, Skylar, is currently attending
Lee University
in Cleveland, Tennessee as he prepares for a career in
law
. College, and more, is a requirement for him. However, whether college is or is not a part of one's track toward success and prosperity, developing multiple streams of income is a valuable move. In my opinion, a non-negotiable one. For instance, people often criticize pastors who are financially prosperous, presuming they are immoral, thieves or greedy, when in fact they may have wisely developed multiple streams of income. They are appropriately creating wealth according to biblical standards. They have bought and sold real estate, written books, built businesses, consulted or initiated any number of other ventures that create wealth for them and their family.
18 You shall remember the LORD your God, for it is he who gives you power to get wealth… Deuteronomy 8:18 (ESV)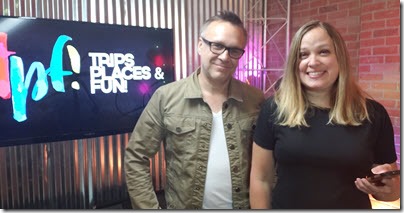 Amy and I never want to rely on a single source of income—or rely solely on ourselves. We want to let God lead and develop new ventures through us understanding that businesses fail, people get fired, the economy can crash and tides can turn. On the positive side, we are entrepreneurial at heart, and we have a blast creating businesses and fresh income strategies. It's fun! We aren't "rich," but, then again, I believe we are. Our lives have been enriched in many ways. God has blessed us and we are thankful.
17 Command those who are rich in this present world not to be arrogant nor to put their hope in wealth, which is so uncertain, but to put their hope in God, who richly provides us with everything for our enjoyment. 1 Timothy 6:17 (NIV)
Over the years we've had many streams of income, most of them small, that have helped us grow financially. In fact, when we leased space for The Axe Game earlier this year, two doors down from Escape Code, we also leased a storefront between the two businesses with plans to develop a third business at some point. It stands empty today as we give time to the praying and dreaming process. It is an exciting blank canvas for whatever big idea God drops into our spirit down the road.
5 The plans of the diligent lead to profit as surely as haste leads to poverty. Proverbs 21:5 (NIV)
A HILARIOUS NEW POTENTIAL INCOME SOURCE—GET READY TO LAUGH RIGHT AT ME!
The reason I'm writing this article isn't to bring attention to what the Burton family is doing, but rather to share how God is working in us so as to encourage you to dream big and break free from the stranglehold of poverty and lack. In fact, Amy and I along with the younger kids recently ventured into a new business that many would call "cringy," but I call "cringy cool!" It's called
Toys of the Realm
.
But wait, allow me to back up a few weeks first. Another video project preceded Toys of the Realm. Amy and I have been gifted in some specific ways, including communication, creativity, graphic design and video production. We also love to travel and do it often. Anything from short day trips to business trips to ministry trips to actual vacations keep us on the move regularly. While we are about ten years late to the game, we decided to launch a
YouTube travel channel
. Many who started years ago are enjoying very large monthly checks. Today, the
competition
is much greater, but we will not be deterred! We spent a few hundred dollars for some basic equipment and then launched out to create travel videos. It's so much fun! As I walk around with my gimbal, recording anything from donuts at
Hurt's Donut Company
, to rides at
Silver Dollar City
, to cave systems to food on the table of our our favorite restaurants, people wonder what we are doing. We explain that we are travel vloggers and then offer them a business card that directs them to the YouTube channel that will soon have the very content they are watching us record, possibly that very night.
TPF! Travel Adventures
is a fun, though time consuming, potential stream of income that we are taking very seriously. We understand that it may take anywhere from one to three years to see ad revenue from YouTube and our affiliate marketing to start trickling in. But, who knows, we may really need those paychecks at that time. We will be extremely thankful that we planned ahead and developed this stream of income.
27 Finish your outdoor work and get your fields ready; after that, build your house. Proverbs 24:27 (NIV)
TOYS OF THE REALM—CRINGY COOL
Definition, CRINGY: Someone or something that makes you embarrassed to be a part of the human race. Usually classified by seeing something and feeling extremely embarrassed, throwing your head back and closing your eyes to block your view, and biting your lip to keep in your scream of utter disgust. ~Urban Dictionary
After Amy and I kept this next potential income stream a secret for the first four episodes, we decided it was time to let our pride go and let the world laugh with (at) us. I playfully posted this to Facebook last night:
I have to confess something… a hidden, secret part of my life. You may never look at Amy or me the same way again…but it's time for the Burton family to come clean… We can hear toys talk. Yes, it's true. You might know me as a fiery preacher, an author and passionate revivalist… but, I couldn't keep this hidden part of our lives from you, our friends and family forever. After you watch our first four videos about our wild adventures rescuing toys from the Toy Reaper, you are sure to lift an eyebrow, shake your head in wonder…and ask your kids to interpret just what is happening. Some of you may start interceding for us. That's OK. We need it. If you could, say some prayers for the toys as well. They are in great danger. The first video can be seen here…just don't say we didn't warn you: https://youtu.be/yz1Kt019KWE The link to our channel where you can watch all four thrilling episodes is: https://www.youtube.com/channel/UCMqwOHxpg5vWTxHbjGW5GYA Be sure to SUBSCRIBE so you can watch the adventure unfold multiple times each week. Please don't unfriend us. We need you now more than ever. John and Amy Burton and family
It's OK. Laugh. Amy and I have busted up laughing with tears in our eyes many times as we recorded and watched the final release of each episode. Definitely cringy…cool! So far, the toys have led us to castle ruins, through tunnels, into the woods and into a dungeon! How can that not be thrilling? Here's the kicker. This channel may never bring us a dime, or some day it may bring in a truck load of dimes, but it has introduced something to our family that is exponentially much more valuable—we are having the time of our lives, together, as a family! The memories are more precious than all the gold in the world. In fact, there's something to having fun as little children:
15 I tell you the truth, anyone who will not receive the kingdom of God like a little child will never enter it." 16 And he took the children in his arms, put his hands on them and blessed them. Mark 10:15-16 (NIV)
You can definitely laugh and cringe along with us. I can't begin to tell you how much fun we are having with both of our channels. Recently Amy and I took a day trip to Lake of the Ozarks and recorded an episode about a monster in
Ha Ha Tonka State Park
. It was just good ole' fun! We loved hanging together, coming up with story lines and just having fun on camera! Amy is a brilliant story teller. She develops all of our themes and storylines for our escape rooms. After playing, guests are regularly amazed at the fact that she designed them herself. She's amazing! Now, with our children's focused channel,
Toys of the Realm
, she uses that gift in another way. I'd strongly encourage you to watch, and cringe, and laugh
HERE
.
DO WHAT YOU LOVE
Another piece of advice we gave to the high schoolers was: do what you love. What causes you to come alive? Don't base your career path on the amount of money it may provide. Discover your passion and have a blast discovering how you can turn that into a career! How often do we hear stories of people who have climbed the ladder and gained a six-figure income, only to burn out, quit and turn a hobby, something they are passionate about, into a career? It happens every day. I believe God puts passions inside of us, and often he enables us to turn those passions into wealth creating opportunities. Understand, when I say wealth, I'm not putting a gigantic number on it. Wealth is simply resource that enables us to live the life God has called us to, and to enrich others around us. Each stream of income may only bring in a few hundred dollars a month, but all together, they make it possible to pay the bills, give extravagantly and continue dreaming and developing new streams! Of course, those of you who know me understand that I'm all about revival and ministering in power. Laying down our lives and surrendering all should be our devotion every day. Many are called to venture into costly, challenging ministry assignments that don't pay much at all. Definitely do that with your whole heart! However, I also believe we can still develop streams of income in the midst of ministry. When Amy and I were called to spend a season at
The International House of Prayer in Kansas City
, it would have been impossible if I hadn't already developed sources of income that would sustain us. We eventually received a small stipend at IHOPKC as I first joined the graphic design team and then was asked to direct one of the four primary internships. That stipend was not nearly enough to sustain us. It took the other streams to make our ministry there possible. In fact, we were able to buy a house. There was no one single source of income that made that possible. Many streams (I believe we had developed seven separate small streams at that time) were required. So, we were able to do what we loved, what we were called to do and support a growing family! After our season there, we moved to Detroit with no job, no new income opportunities and even nowhere to live. We drove our moving truck there, rented a place the next day, started a church, developed new income sources and watched ministry and finances develop together!
DON'T BE LAZY!
25 So I was afraid and went out and hid your talent in the ground. See, here is what belongs to you.' 26 "His master replied, 'You wicked, lazy servant! So you knew that I harvest where I have not sown and gather where I have not scattered seed? 27 Well then, you should have put my money on deposit with the bankers, so that when I returned I would have received it back with interest. Matthew 25:25-27 (NIV)
Friend, many people are in lack because of this very parable. Look at how it continues:
28 "'Take the talent from him and give it to the one who has the ten talents. 29 For everyone who has will be given more, and he will have an abundance. Whoever does not have, even what he has will be taken from him. Matthew 25:28-29 (NIV)
Those who are lazy, those who don't aggressively advance in their financial strategies will often find themselves losing ground while those who are prosperous and working hard will seem to gain with little effort. While it's true that doing what you love will result in a life where you don't really work at all, as the saying goes, the truth is that you must work very hard. But if you choose your career and businesses wisely, the work will be enjoyable. While I understand that we may not see financial rewards from our two video endeavors for years, we are recording several times a week and I'm editing late into the night, several hours at a time, day after day. I love it! However, it absolutely is work. Add that to running two extremely busy and demanding businesses, working often at those businesses personally to keep staff costs down, writing for Charisma and other publications, traveling for business and ministry, going to parent/teacher meetings, gymnastics and other soccer mom (and dad!) style responsibilities, and you have a lot of work! This being said, as you work very hard, stay healthy, get rest and always know it's God who brings increase, you will live in victory. A wrong heart will do you in. A right focus will bring great success. Your work and faithfulness will result in God ordering your steps.
Do not wear yourself out to get rich; do not trust your own cleverness. Proverbs 23:4 (NIV)
GUARD YOUR HEART
15 And he said to them, "Take care, and be on your guard against all covetousness, for one's life does not consist in the abundance of his possessions." Luke 12:15 (ESV)
The purpose of creating wealth is not for the sake of accumulating wealth. It takes a humble and zealous lover of Jesus to agree with the principle that God desires us to create wealth, and to have great resource to give extravagantly, while never, ever giving our heart to that wealth. In fact, if you can't grow financially and grow in Jesus at the same time, I'd strongly encourage you to do what the Rich Young Ruler was instructed to do. Give it all away! Your eternity is not worth a temporarily large bank account. It's laughable that it would be. So, guard your heart. Reject greed. Be a passionate, fervent lover of Jesus and allow the resources you develop to bring life to your family, to the church and to the Kingdom of God.
24 One man gives freely, yet gains even more; another withholds unduly, but comes to poverty. 25 A generous man will prosper; he who refreshes others will himself be refreshed. Proverbs 11:24-25 (NIV)
YOU CAN DO IT!
You absolutely have been given gifts and passions by God that can result in a joyful and very busy life that includes a strategic track toward financial prosperity. God isn't going to drop the money into your lap. The Parable of the Talents should be enough to shake us all out of that mirage. Not only has God given us the power to create wealth, he has given us the responsibility to do so! I'd strongly encourage you to read a powerful article on the subject that I wrote recently titled:
Why giving large percentages of our finances to the church might require disobedience to God.
Here's an excerpt:
Successful entrepreneurs and business people will understand this principle easily. Their money is simply a tool. It's used to expand their business, make investments and multiply their resources so they can have greater and greater impact. Don't ever look at a wealthy Christian in judgment. Many of them are doing exactly what God wants them to do. They aren't suppose to give everything to the poor or to the church. Their gift is much better used by multiplying resources and giving extravagantly year after year then by simply giving away what they have a single time. The result would be lack of resources and an inability to do what God has called them to do. If you have one million dollars, don't give it all away. Multiply it and give millions and millions away. If we give all we have to the church, or more than God has called us to, we won't have enough to put to work for the sake of multiplication. We must give the correct amount and invest the correct amount to see the greatest Kingdom impact.
Kick into prayer. Develop strategies. Dream. Plan. Move. Risk. Maybe God will call you to develop something that has the world laughing at you…as you laugh right on over to the bank. Your
pastor
and ministries all over the world will certainly appreciate the upward spike in your giving receipts as well.
Powerful strategies to eliminate templated, programmed church services
An Azusa Street report:

…disgraceful intermingling of the races…they cry and make howling noises all day and into the night. They run, jump, shake all over, shout to the top of their voice, spin around in circles, fall out on the sawdust blanketed floor jerking, kicking and rolling all over it. Some of them pass out and do not move for hours as though they were dead. These people appear to be mad, mentally deranged or under a spell. They claim to be filled with the spirit. They have a one eyed, illiterate, Negro as their preacher who stays on his knees much of the time with his head hidden between the wooden milk crates. He doesn't talk very much but at times he can be heard shouting, "Repent," and he's supposed to be running the thing… They repeatedly sing the same song, "The Comforter Has Come."
It's becoming less common for Christians to jump out of bed on Sunday mornings, excited about heading to church. Of course, many do still love their church experience. The worship environment is powerful, the vision is alive and the part they play causes them to feel the fire of the Holy Spirit coursing through them. However, sadly, if we were honest, we'd have to admit that many church services are much less powerful, less anointed and less impacting than we'd like. In fact, a church that looks anything like what was described in the above Azusa Street report can hardly be found.
There is a way to fix that. The end result is an atmosphere that's placed in the Holy Spirit's control. I'll tell you this, it's impossible to be bored when God moves. Impossible. It can't happen. It's possible to be provoked, irritated, offended or troubled, but not bored or disconnected. What this means is that, in many churches, God isn't moving in real power. It may be hard to admit that, but we must if we want to prepare for revival and an outpouring that will make us say, "I can never do church the way I used to again."
An Azusa Street report:

All who are in touch with God realize as soon as they enter the meetings that the Holy Ghost is the leader.
SEVEN SURE-FIRE STRATEGIES TO END BORING, PREDICTIABLE CHURCH SERVICES
1. Lead in lengthy sessions of corporate praying and singing in tongues.
True Christian leaders will confidently, passionately and continually lead people in fervent and supernatural prayer. Lack of a powerful prayer emphasis on Sunday mornings is an indicator of a lack of a powerful prayer discipline throughout the week. When we are burning in intercession throughout the week, there is an explosion that simply must come on Sunday mornings and any other time the saints meet together.
Nurturing an atmosphere where everybody is praying in tongues and singing in the Spirit simply cannot disappoint. How easy would it be, in the midst of worship, to spend fifteen or twenty minutes pacing around the room, laying out at the altar or finding a place to pray in tongues with a zealous spirit? I recommend integrating this into every church service, understanding that the wind of the Holy Spirit may blow the program for the rest of the day well of course.
In fact, it would be valuable to bring the worship team down off the platform on occasion during this part of the service so they can be free to let the groans and cries of their heart out. Often, worship team members find a comfort spot behind their instrument or microphone. You'd be sadly surprised at how many people who have been entrusted to lead us into the Holy of Holies don't operate from a burning, overwhelming spirit of prayer.
6 And when Paul had laid his hands on them, the Holy Spirit came on them, and they began speaking in tongues and prophesying. Acts 19:6 (ESV)

An Azusa Street report:

Singing was sporadic and in a cappella or occasionally there would be singing in tongues. There were periods of extended silence. Attenders were occasionally slain in the Spirit.
2. Embrace a vibrant prophetic culture. Invite people to submit prophetic words during the service.
In order to stay right on track with the order of service and to ensure the focus of the day isn't threatened, definitely do not promote a prophetic culture! Unfortunately, too many pastors have embraced that advice by eliminating or rejecting prophetic ministry on Sundays.
I've always believed one of the best ways to promote an absolutely electric church service is by allowing God to speak. When people are trained in the prophetic and are also given an outlet to reveal what God is desiring to communicate through them, the supernatural energy in the room spikes. I often wonder how many sermons have been delivered and how many church services have been conducted in such a way that God's plan for the day was entirely missed.
As we effectively equip people in prophetic ministry, and facilitate an environment that affirms and promotes prophetic expression, God will blow through the saints and the atmosphere will shake under the weight of God's Rhema word.
We need the groans of God to roar through the saints and to prophetically shatter the building, just as they did at Azusa.
1 Pursue love, and earnestly desire the spiritual gifts, especially that you may prophesy. 1 Corinthians 14:1 (ESV)
An Azusa Street report:

…devotees of the weird doctrine practice the most fanatical rites, preach the wildest theories and work themselves into a state of mad excitement in their peculiar zeal. Colored people and a sprinkling of whites compose the congregation, and night is made hideous in the neighborhood by the howlings of the worshippers, who spend hours swaying forth and back in a nerve racking attitude of prayer and supplication.
3. Have open mic intercession. Invite people to pray 10-15 second prayers, to make decrees and to stir the atmosphere.
Praying in tongues corporately will naturally lead to some incredibly potent revelation stirring within the people. I believe it's extremely valuable to invite people, in that Holy Spirit infused moment, to release that in the form of short prayers and decrees.
Simply open the microphone and watch the line grow as hungry, passionate saints of God prepare to lead the people in intercession, one after the other. Imagine twenty or thirty people or more shocking the atmosphere with Holy Spirit driven decrees! Not only is it powerful corporately, but it also empowers people individually to take ownership of what God is doing within. As they all respond to the impact of the Holy Spirit, they become stronger and the service will definitely be marked with fire.
15 The eyes of the LORD are toward the righteous and his ears toward their cry. Psalm 34:15 (ESV)

An Azusa Street report:

There was spontaneous preaching and altar calls for salvation, sanctification and baptism of the Holy Spirit.
4. Invite people to make biblical declarations.
At another point during the service, open the microphone again. Invite people to release biblical declarations. The Word of God is alive, and when that sharp sword pierces the atmosphere as people read it and then call everyone to come into agreement with it, it will result in supernatural shockwaves.
5 Your decrees are very trustworthy; holiness befits your house, O LORD, forevermore. Psalm 93:5 (ESV)

An Azusa Street report:

…in most services preaching consisted of Seymour opening a Bible and worshippers coming forward to preach or testify as they were led by the Holy Spirit.
5. Promote prophetic art, flagging, dance and other expressions during the service.
It's disappointing that prophetic expression such as art, dance and flagging are almost extinct in the church today. I suggest we allow the dancers to dance! There's serious prophetic power when anointed people flag, paint, dance and contend in the Spirit.
Put up the easels and allow the artists to draw or paint. Provide whiteboards for people to write down prophetic words anytime during the service. Celebrate the dance and encourage the flaggers. God has given them important gifts and it's a mistake to shut them out.
I know many pastors would argue that they can be undisciplined. They might steal attention as they exhibit their gifting during the service. My question would be, what have you done to guide and equip them? Have you invested in them by training in protocols and equipping in prophetic ministry? If not, you can't blame them if they don't know exactly how to respond when their God-given desire to function in ministry is stirring within.
20 Then Miriam the prophetess, the sister of Aaron, took a tambourine in her hand, and all the women went out after her with tambourines and dancing. Exodus 15:20 (ESV)
6. Have prayer for deliverance, healing and freedom.
When's the last time you saw someone vomit at the altar? Yeah, I know, that's a funny question. I personally don't prefer to clean up the mess! (I love that some pro-deliverance churches have "bucket brigades!") The point is valid, however. When is the last time deliverance has happened on a Sunday morning?
The weight of God's glory should be so intense that demons easily manifest and deliverance commences right there at the altar. I've had demons react in some intense ways in services I've been in. It's actually a thrilling adventure, not something to be shut down for the sake of keeping nice, quiet and sanitized order. When we know who we are and the authority we walk in, deliverance is something we should all get excited about.
As we contend for deliverance, healing and freedom on Sunday mornings, the order of service will often have to be violated. I'd personally rather see people free than hear the prepared sermon or get out of the service on time.
17 And these signs will accompany those who believe: in my name they will cast out demons; they will speak in new tongues; Mark 16:17 (ESV)

An Azusa Street report:

Among first-hand accounts were reports of the blind having their sight restored, diseases cured instantly.
7. Expect manifestations of the Holy Spirit and don't shut them down when comfort levels are threatened.
How is it we can worship God, preach about God and gather together because of God but shut God out when he starts to interact in a supernatural way? Manifestations of the Holy Spirit should be expected. If God's not moving, something is wrong!
I remember a meeting many years ago where God was moving in extremely intense power. People were absolutely rocked. God was touching people for at least two hours before the preaching even began. When the preacher was bringing the message, one lady was laughing and crying, under the power of the Holy Spirit. Some in attendance kept looking her way as God ministered to her. The preacher became agitated and said something like, "Can you not hear me? Should I have the sound crew turn my mic up? Pay attention. Do you really want me to shut down God's ministry to that lady just because you can't stay focused?"
That was a powerful moment indeed. One I've remembered for over two decades.
17 "'And in the last days it shall be, God declares, that I will pour out my Spirit on all flesh, and your sons and your daughters shall prophesy, and your young men shall see visions, and your old men shall dream dreams; Acts 2:17 (ESV)
An Azusa Street report:

Soon the crowds became very large and were full of people speaking in tongues, shouting, singing and moaning. Many people would continually shout throughout the meetings. Finally, the front porch collapsed, forcing the group to begin looking for a new meeting place. They shouted three days and three nights. It was Easter season. The people came from everywhere. By the next morning there was no way of getting near the house. As people came in they would fall under God's power; and the whole city was stirred. They shouted until the foundation of the house gave way, but no one was hurt.

The attendees were often described as "Holy Rollers", "Holy Jumpers", "Tangled Tonguers" and "Holy Ghosters". Reports were published throughout the U.S. and the world of the strange happenings in Los Angeles.
CHURCH SHOULD NEVER BE BORING
While I'm not at all proposing that church should entertain us, I am saying that it's just not possible to be bored in an environment where the Holy Spirit is moving, touching, engaging, healing, delivering, wrecking and encountering the people.
I'd challenge every pastor to initiate all seven of these strategies. The result will be a church on fire that draws in a hungry, passionate remnant that is ready to release the oracles of God…and shake the nations.
An Azusa Street report:

Christians from many traditions were critical, saying the movement was hyper-emotional, misused Scripture and lost focus on Christ by overemphasizing the Holy Spirit. Within a short time ministers were warning their congregations to stay away from the Azusa Street Mission.

Proud, well-dressed preachers came to "investigate". Soon their high looks were replaced with wonder, then conviction comes, and very often you will find them in a short time wallowing on the dirty floor, asking God to forgive them and make them as little children.