Posts Tagged 'lebron james'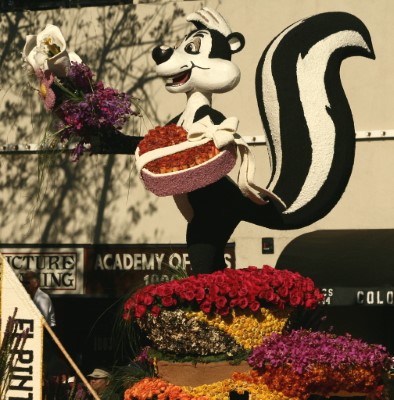 The spirit behind cancel culture is truly wicked, but reform is still possible — and mandatory if America is to survive.
Bloodthirsty mobs are bent on destruction of anyone and anything that violates their worldview. Cancel culture is their weapon of choice, but mark my words, the weapons will only become more deadly unless we deal with the madness.
Read the following passage of Scripture carefully:
"…they kept shouting, "Crucify, crucify him!" A third time he said to them, "Why? What evil has he done? I have found in him no guilt deserving death. I will therefore punish and release him." But they were urgent, demanding with loud cries that he should be crucified. And their voices prevailed. So Pilate decided that their demand should be granted. He released the man who had been thrown into prison for insurrection and murder, for whom they asked, but he delivered Jesus over to their will." (Luke 23:21–25, ESV)
The mob was relentless. The authorities of the day gave them what they demanded. A murderer won the popularity contest. Jesus was slaughtered. Cancel culture.
The stark contrast, however, was that Jesus was truly innocent. This should send shivers down our spine. As the end continues to draw nearer those who which to exterminate (cancel) those they disagree with will do so regardless of evidence of guilt. If they don't like the way we tie our shoes, it will be enough to validate an overt mission of destruction, at least in the mob's eyes.
The spirit behind deadly riots and cancel culture is the same. Riots are physical, visible, violent and fueled by rage against any and all who oppose their advance through city streets. Cancel culture is invisible, psychological, sociological yet also fueled by white-hot rage against those they hate.
Reformation is needed before the fabric of our nation is shredded beyond repair.
NINE CRUCIAL CHANGES THAT MUST COME TO CANCEL CULTURE
LISTEN TO THE ACCUSED
In today's instant society, it takes mere minutes for accusations against people of influence to send stocks diving, to cost jobs and to destroy families. A single tweet is all it takes to initiate the rapid process of national judgment.
They aren't only unfairly judged as guilty until proven innocent. They are often guilty even when proven innocent. Hatred needs no proof of indiscretion in order to become weaponized. 
In most every case, the punishment cancel culture inflicts doesn't match the crime. That should be expected as cancel culture is energized by punishment, not fairness.
It's imperative for it to become normal and accepted protocol to listen to the accused. Allow them to authentically defend their position, to admit a mistake or to seek clarity from their accusers. Before someone's entire career, family and life are destroyed because of the aggressive intent of a few, is it not fair to entertain their explanation? Shouldn't we allow for due process to play out? Is it not prudent to avoid jumping to conclusions? When hatred is fueling a movement, logic like this doesn't move their hearts. This is why we must see good American people rise up and demand that the accused are provided a sufficient opportunity to share their hearts and explain their positions before the spirit of death is unleashed on them.
FORGIVENESS
Anger, rage, hatred and aggression towards targets of cancel culture are extremely overpowering emotions. A more powerful force is forgiveness.
In recent years we have witnessed tragic shifts in our culture that celebrate destruction of people. We are living in a punitive society that seeks to resolve our nation's ills by eliminating all who err, and all who are deemed guilty by association. Don't only prosecute the bad cops, defund the entire police force.
What if we forgave instead? To forgive doesn't mean we affirm bad behavior. It means we love the person who has failed and we work hard to see that they are blessed in the midst of their crisis, no matter how egregious their crime may have been.
There are few moments more powerful, and rare, then weeping mamas in a courtroom who look the killer of her children in the eye and say, "I forgive you." We have all sinned, and contrary to popular belief, all sin is absolutely vile. Whether it's a white lie, lust, intoxication or murder, our wickedness is sure. This is why God's offer of forgiveness via the cross and the resurrection is more remarkable than can ever be expressed. Outside of the forgiveness of Jesus, we are all deserving of Hell.
OFFER A PATH OF REDEMPTION
Today's cancel culture is drunk on bulldozing a path of destruction. A spirit of redemption fights for the accused, not against the accused. The spirit of destruction wages war against the spirit of redemption, and this is the spiritual battle that is being played out every day.
"…The thief comes only to steal and kill and destroy. I came that they may have life and have it abundantly." (John 10:9–10, ESV)
Understand, the thief, Satan, has all the evidence he needs to convince any and all of our guilt. In fact, he is absolutely right that we all deserve death and destruction. No one is righteous, and the penalty for that is delivery into the very hands of the devil. Thankfully there is an omnipotent God who loves us enough to offer a path of redemption. No matter what we have done, whether it's stealing from a candy store, cheating on our taxes or cold-blooded murder, we can be redeemed. The power of love is incredible.
If someone truly fails and cancel culture brings it to light, providing a path of redemption is non-negotiable.
REJECT UNFOUNDED OPINIONS ABOUT MOTIVE
Refuse to entertain invented deductions about someone or something in our culture. We are watching Muppets, cartoons, classic movies and even Dr. Seuss cancelled right before our eyes. The latest victim? Pepe Le Pew:
New York Times columnist Charles Blow wrote a piece headlined, "Six Seuss Books Bore a Bias." The column noted that some of the first cartoon characters Blow remembers seeing while young are Pepe Le Pew, who "normalized rape culture," and Speedy Gonzales, whose friends "helped popularize the corrosive stereotype of the drunk and lethargic Mexicans."
Simply because one person unilaterally determined the motive behind Pepe Le Pew's mannerisms to be nefarious, this beloved character was removed from the upcoming Space Jam 2 movie with Lebron James.
It's time that we refuse to accept outlandish accusations that have no merit.
QUESTION THE RULE BOOK
"Fast forward to a few days ago when I watched a preview clip circulating the internet of the new Grand Theft Auto game. The video showed a sequence played in "first person view", where you can actually invite a prostitute into your car, select the amount of money you wish to offer for her services and then watch the chosen acts performed. Not only that, once you have been sexually satisfied, you can kick her out of the car, stab her with a hatchet and run her over."
This was from a 2014 article by Callen Price. Somebody please tell me how an innocent Looney Tune character like Pepe Le Pew is cancelled but Grand Theft Auto is not. This is nonsensical madness at its best. Paying for a prostitute's services and then brutally murdering her after using her is acceptable? Who is writing the cancel culture rule book? Who is deciding what is moral and what is not?
We live in a culture that is drowning in pornography, drug use, violence, riots and all sorts of evil, yet we are cancelling people who suggest election fraud took place. Movies are filled with nudity, vulgar language and all sorts of immorality, yet we are destroying comedians who use the age old humor of stereotyping in their acts. Future generations are going to look back on America and think we are all nuts. It's time to question the rule book. Greater sins are being ignored in favor of the chance to devour those who hold differing viewpoints.
STOP SURRENDERING TO THE MOB
We need some brave, level-headed people to stand up to the mob. When they are screaming, "Crucify! Crucify!" we should understand that something unholy is driving their madness.
All it takes is a mere suggestion that someone is out of line and companies are quick to destroy. Gina Carano was fired by Disney from her role in The Mandalorian simply because she tweeted something controversial. That's all it took. Disney cowered to the mob.
Today people are walking on eggshells and living in fear of losing everything because of their beliefs or their failures of many years ago. When today's cancel culture smells blood in the water, they rush to devour. We need to stop listening to the mob and start embracing the principles dealt with in this article. Love and forgiveness are culture-altering forces that we need today more than ever.
LOVE PEOPLE MORE THAN IDEOLOGIES
We are living in a throw-away generation where people easily dispose of others when they get in the way. Nothing exemplifies this more than the lengths people will go to ensure their freedom isn't compromised by an unwanted baby. Abortion is evidence of ideologies and personal pursuits being dramatically more valuable than other people. Cancel culture is driven by this same spirit. Destroy people and protect ideologies. This hatred is destroying our nation. The only hope is a revelation of the love of Jesus. That's it.
DEFEND THE RIGHT TO DIFFER
I'm shocked and dismayed that I have to write this in our once great and free nation. We should be celebrating the right to freely speak and for others to do the same. We may radically disagree with someone, and even believe their positions to be inhumane and immoral, yet their beliefs are their own. They speech is protected. I vehemently oppose the scourge of abortion, but I support the right for others to freely voice their support of the atrocity. We should be free to tweet and post opinions about anything from abortion to the election to vaccinations to pandemics to politics to religion to human sexuality to absolutely anything that isn't illegal without cancel culture visiting our doorsteps.
REVIVAL
The bottom line is that our nation needs revival. Throughout this article I'm dealing with remedies that can only come when a culture is invaded with the love and power of Jesus. Pray for a move of God to overcome America. If it doesn't happen, America itself will soon be cancelled.
Photo credit: "Pepe le Pew" by Prayitno / Thank you for (12 millions +) view is licensed under CC BY 2.
Originally published by The Stream.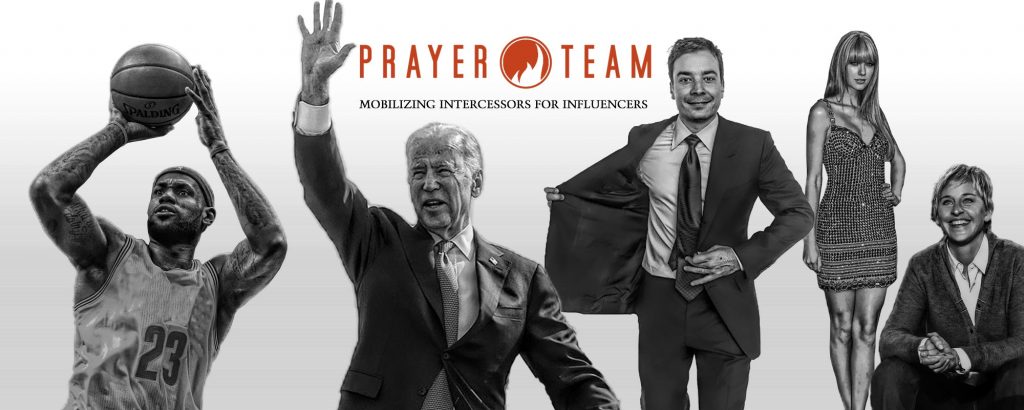 Why are so few talking about the one solution to the crisis and the chaos that can turn our nation?
As the never-ending election drama continues to play out, we are hearing from all sides a mix of opinions, solutions, emotions and irritations. Those on the right are exhibiting passion at a level our nation has never seen. The clear and obvious answer to society's ills is the reelection of their man, Donald Trump. The left has gone to great extents to protect our nation from the continued threat of mean tweets from the President. Their vision of a nation free from first amendment tyranny is within their grasp.
WHY DO THEY ACT LIKE THAT?
Like many of you, I feel so grieved, perplexed and saddened when I watch the interactions of today's cultural influencers on television or on social media. It's deeply disturbing when their ungodly agendas are promoted and celebrated. My stomach turns every time abortion is defended, sexual deviance is promoted and wickedness is celebrated. Alexandria Ocasio-Cortez
tweeted
:
Abortion bans aren't just about controlling women's bodies.

They're about controlling women's sexuality. Owning women. From limiting birth control to banning comprehensive sex ed, US religious fundamentalists are working hard to outlaw sex that falls outside their theology.
Katie Perry
said
:
"I don't believe in a heaven or a hell or an old man sitting on a throne. I believe in a higher power bigger than me because that keeps me accountable."
Kathy Griffen, famous for holding a replica of Donald Trump's bloody, severed head in her hand,
said this
in 2007:
"A lot of people come up here and thank Jesus for this award. I want you to know that no one had less to do with this award than Jesus. Suck it, Jesus! This award is my God now!"
Social media dictators like Mark Zukerberg and Jack Dorsey are aggressively
blocking
Christian and right-leaning content. Joe Biden is
determined
to restore funding to Planned Parenthood and Kamala Harris
 voted against a bill that would limit abortions to the first 20 weeks of pregnancy.
The fact that millions of supposed Christians affirmed the brutality of child-killing by supporting pro-death candidates in this year's election simply doesn't register. It's as if that knowledge doesn't have a place to land in my intellect. Why? It doesn't make sense. As far as I'm concerned, Christians don't do that. I suppose a mean tweeter is more of a national irritant than those who unabashedly promote the right to slaughter children. We could talk about the perverse and casual sexuality that permeates social media, movies, television, music and marketing. People like
Miley Cyrus
are doing great damage to the wholesome, godly fabric of our nation. To me, she is still Hannah Montana. The abhorrent agenda of the political left merits discussion as does the
legalization
of heroin and cocaine in Oregon. Don Krahel
said
:
The Democrat Party has betrayed our Founding Fathers! The Democrat Party has betrayed God! To vote Democrat makes you complicit. The party of slavery is now the party of abortion. Jesus would not support their evil, anti-God agenda.
As the stench of the demonic vomit that is hacked up all over our nation very minute of every day hits my nostrils, I remind myself why it happens. These cultural influencers who are exhibiting such defiling evil (usually while presuming their beliefs and behaviors are at least positive if not righteous) simply do not know Jesus. That's it. That is why they act like they do.
THE HOPE
Imagine Kamala Harris, Alexandria Ocasio-Cortez, Miley Cyrus, Mark Zukerberg or any of the other ungodly cultural influencers having a Damascus Road experience. Wow. Just think about it. Check out the condition of Saul's heart in the moments prior to fire from Heaven consuming him:
"But Saul, still breathing threats and murder against the disciples of the Lord…" (Acts 9:1, ESV)
We see this hateful, anti-Christian attitude at every turn we make in this nation (and the world). A threatening, murderous spirit is manifesting through many of today's infleuncers, and unless there is an undeniable, authentic, tangible and shocking invasion of God's glory into their souls, it will only get worse. Two verses later in Acts chapter nine we see the answer to society's wickedness:
"Now as he went on his way, he approached Damascus, and suddenly a light from heaven shone around him. And falling to the ground, he heard a voice saying to him, "Saul, Saul, why are you persecuting me?" And he said, "Who are you, Lord?" And he said, "I am Jesus, whom you are persecuting." (Acts 9:3–5, ESV)
Saul became Paul in a moment and he became one of Christianity's greatest and most important leaders. The very Word of God flowed through him in great measure as one of the most prominent divinely inspired human authors of the Bible. I propose Joe Biden, Lebron James, Ellen DeGeneres, Anthony Fauci, Nancy Pelosi, Megan Rapinoe, Harry Styles, Cardi B, Beyonce, Jennifer Aniston, Billie Eilish, Johnny Depp and so many others can radically turn this nation, and fast. A dramatic, life-altering encounter with glory will do that. The shock and awe of the fire of the Holy Spirit will send them to their knees. These people can shake our nation out of the wicked slumber it's in into full blown revival. I'm thankful for God moving in the lives of influencers like Justin Bieber and Kanye West. Let's see God continue to invade Hollywood, Nashville and Washington D.C. with his love!
THE STRATEGY
For quite some time I've found myself suddenly interceding for one of our nation's influencers. Out of nowhere someone would drop into my spirit and my mind. Sometimes it would come in the form of a dream. Often it's an individual I don't think of regularly, if at all. This makes it more clear it's the Holy Spirit initiating my assignment to pray. Simply, we need to contend with fervency and passion for today's influencers. This will be much more effective than trying to turn an election or to pass positive legislation (though those efforts are important). I developed a tool that can help. Use it if you would like, but most importantly, intercede for these precious souls. If you want to connect with my specific strategy, visit www.prayerteam.tv. There you will be able to choose an influencer and then leave either a sixty-second audio prayer or a prayer in the form of text, or both. This brand new project has already encouraged me as I've listened to the short yet powerful prayers of people I've never met. These intercessors are moved by love for the people on God's heart. The rules are simple: pray with passion from an attitude of encouragement. This isn't the place for preaching or rebukes or snarky digs. Should an influencer stumble upon the site and hear someone going to battle for them in prayer, we want tears to well up in their eyes. We want them to feel love and encouragement as the anointing of the Holy Spirit washes over them. That's the assignment. Head over to www.prayerteam.tv or just adopt the prayer strategy and make it your own. The most important thing is to pray. There is a Damascus Road encounter awaiting many of our culture's influencers, and your intercession will help push back the demonic resistance in their lives. You can play a part in someone's great, eternal
salvation
. Your intercession is that important.
PHOTO CREDITS: "Jimmy Fallon" by ElizaPeyton is licensed under CC BY 2.0 "Vice President Joe Biden visit to Israel March 2016" by U.S. Embassy Jerusalem is licensed under CC BY 2.0 "Ellen DeGeneres" by ronpaulrevolt2008 is licensed under CC BY 2.0 "File:LeBron James (15662939969).jpg" by Keith Allison from Hanover, MD, USA is licensed under CC BY-SA 2.0 "Taylor Swift 2010" by avrilllllla is licensed under CC BY-SA 2.0
Originally published by The Stream.
A basketball legend is suddenly gone, yet the world carries on mostly unconcerned about where people will spend eternity.
Retired NBA superstar Kobe Bryant was killed in a helicopter crash Sunday morning in Southern California, according to a TMZ report confirmed by Variety and the Los Angeles Times.
To say that I'm sick in my spirit would be a woefully weak attempt to explain the internal trauma I'm experiencing right now. I'm certainly saddened by today's tragic news of the loss of Kobe Bryant, and my heart goes out to his family, his many friends and his fans who loved him. However, the source of my grief isn't limited to the loss of several people who entered eternity in a helicopter crash today. It's much, much deeper, more comprehensive and incredibly serious than even today's awful events were.
The crash comes one day after Bryant was passed by Los Angeles Lakers forward LeBron James for third place on the NBA's all-time scoring list. James inscribed his sneakers with "Mamba 4 Life" and "8/24 KB" in gold marker before the game, showing respect for Bryant, an 18-time All-Star with the Lakers who is eligible for the Basketball Hall of Fame this year.
Mamba 4 Life. Those haunting words adorned on the sneakers of LeBron James are almost too much to bear. Life would last less than one more day for Kobe. I feel raw, and if I were to be completely honest, a little hopeless. For years I've been sounding alarms to a sleeping, casual, unconcerned and presumptuous people, mostly Christians, who refuse to adopt a fearful tremble in their spirits. Other men and women much more anointed, effective and reputable then myself have been doing the same, yet there are millions of people, both lost and saved, who have no sense of forever. Too many are slipping right into eternity and down into an indescribable, eternal fire. The parties continue. The intoxication on entertainment is non-stop. Fame, wealth, notoriety, pleasure and greed drive our culture, and so many in the church have likewise been seduced. Listen to the podcast… We need awakeners to arise in the world, those who will power through the false ideologies and theologies and excuses and accusations and shout, "Wake up! You are in great, imminent danger! The earth is about to swallow up the casual, unconcerned sleepers! Arise before it's too late and repent!"
THE ONLY REASON WE ARE ALIVE
The purpose of this sliver of time on the Earth before we launch into eternity is to glorify God and to advance his Kingdom. That's it. Please listen to me, we are called to be fiery, passionate lovers of Jesus every moment of our existence. As we live our daily lives, we must be consumed by God as we walk and live and pray in the Spirit. We go to sleep praying, we wake up praying, we worship throughout the day, we live holy. we battle the enemy and we advance with great anointing as God leads. Yes, we are to enjoy our lives. Yes, our families are precious. Yes, we can fall in love. Yes, we can be entertained. Yes, we can relax. Yet none of this should ever compromise our unrelenting zeal for Jesus. We are aliens from another world with an other-worldly mission that should consume us every second of our lives.
Kobe Bryant and Eternity
from
John Burton
on
Vimeo
.
DEADLY DOCTRINES
I won't take the space to debate
theology
right now. I'm not in that state of mind. I'm wrecked and undone. I'm provoked and irritated. Irritated enough to go for the throat of deadly doctrines that so many are selling their very souls for. I'm upset at those who have been seduced, but I'm enraged at the pastoral impostors who are selling this snake oil. Without hesitation I'm shouting from the rooftops with everything I have that
false-grace
and eternal security theologies are seductive poisons that are leading untold numbers to Hell every day. I believe it's quite rare for someone to enter Heaven. Of course, I could never confirm this, but just like you I have the right to an opinion. I believe following Jesus is a much more serious, sobering and costly endeavor than most realize, and I wonder if maybe one in 500 enter Heaven instead of Hell when they die. Point two percent. The level of surrender that's required is well off most people's grids. They erroneously lean on the story of the thief on the cross to affirm their casual position and their belief that all it takes is a "prayer of
salvation
." I don't believe any of us will ever understand the level of surrender that man committed to.
THIS ISN'T ABOUT KOBE BRYANT…IT'S ABOUT YOU
Kobe Bryant isn't on the earth anymore, but he is somewhere right now. We don't know where. You or I don't know what the level of his passion for Jesus was. This article isn't about him, however, It's about you. It's about me. It's rare to find people who are on fire, who are surrendered, who are living holy lives and who are preaching raw, offensive truth. It's this truth that will wake the dead and provoke the sleepers to arise. Eternity is upon us. 150,000 people die every day. It's 5pm right now. This means, since Kobe Bryant died, in the neighborhood of 31,250 more people have died and entered into eternity. Since I started writing this article about a half an hour ago, approximately 3,125 people have died. …30 minutes later, as I'm proof reading the article, another 3,125 people have died. Is it possible that of the 150,000 people who die today that only around 3,000 will be with Jesus forever? 147,000, give or take, will be tormented non-stop as they are gripped with indescribable, maddening terror that will never end? Yes, it's absolutely possible. We can't know for sure, but the sheer possibility should crush us. You can see why I'm broken and heartsick. You can understand my holy rage.
WE NEED HELLFIRE PREACHERS
I'm done with the ridiculous, passive and biblically unsound messages of "love and kindness" that are choking out the fiery truths of Scripture. Of course, we need a greater revelation of the love of Jesus, but, man, how people have twisted that reality! I implore you to read some articles that speak directly to this issue:
I pray LeBron James, who just passed Kobe Bryant for third place on the NBA's all-time scoring leader board, reads this. He was celebrating and enjoying the moment. For Kobe, the moment was a few short hours away from ending forever.
"I'm just happy to be in any conversation with Kobe Bryant, one of the all-time greats to ever play," James said.
Bryant congratulated James via Twitter not long after his historic basket.
sin
into your life? What about pornography? Lust? Greed? Unforgiveness? Hate? Unbelief? Are you a walking furnace of intercession, or are you devoid of fire? Have you lost your first love? Please don't ever presume you are safe because of a prayer you prayed. You are not.
Salvation
requires endurance and it must be worked out with fear and trembling. Remember, you are not alive to fulfill your personal dreams. The selfish pursuit of dreams and the entertainment induced drunkenness must come to an end. You are alive for a single purpose—to serve the King and to know him intimately. I implore you to wake up, to get serious and to embrace the call to martyrdom. Lay your life down, and do it now. We are all one breath away from leaving our physical bodies and stepping into forever.
1 "And to the angel of the church in Sardis write: 'The words of him who has the seven spirits of God and the seven stars. "'I know your works. You have the reputation of being alive, but you are dead. 2 Wake up, and strengthen what remains and is about to die, for I have not found your works complete in the sight of my God. Revelation 3:1-2 (ESV)