Archive for February 2021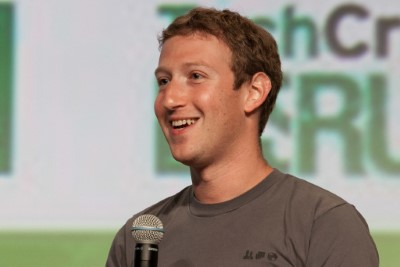 In an era of muzzled speech and shadow bans, it's time for Believers to wise up.
We need to finally admit what has been true for years. Jack Dorsey, Mark Zuckerberg, Sundar Pichai, Jeff Bezos and the rest of the liberal tech and media decision makers control the narrative. These are leaders who have the right to promote or shut down activity that they deem appropriate or inappropriate for their respective businesses. The fact that their businesses are vehicles for our media makes no difference.
What they don't realize, as unbelievers in Jesus, is that they are being used. They are puppets of a wicked, devious spirit that intends to mold society as it sees fit. They are drones being manipulated and navigated to fly high above the culture so as to capture and punish unsanctioned behavior. This is the world we live in.
My heart is grieved mostly because Jack, Mark, Sundar, Jeff and the others have not encountered the shock and awe of God's overwhelming, indescribable, supernatural love. Yes, the restriction of speech in our nation troubles me deeply. Yes, the rapid decline of godliness in our culture is gut wrenching. Yes, the corruption in the media, whether mainstream or social, can't be ignored. We are living in threatening times.
However, none of that compares to the reality of eternity. Heaven won't be the same without Jack, Mark, Sundar and Jeff. I can't imagine the horrors of hell that await any human that rejects the ridiculously generous, loving and completely undeserved offer of forgiveness and eternal life. We need to pray for an invasion of God's love to overtake the hearts of our nation's leaders.
WE HAVE A PROBLEM
I'm also troubled by the muzzling of Christians and conservatives.
Jack Dorsey recently made the decision to permanently ban the leader of our nation, Donald Trump, from Twitter. Stop and think about that. Such an act is unheard of in America. A citizen shuts down the President? You just don't cancel the voice of the highest ranking official in America, and one of the most powerful people in the world. Is treasonous too strong of a word? Yes, but it sure smells similar.
Other recent bans include Focus on the Family for the following:
The Daily Citizen, which is a part of Focus on the Family, engaged in "hateful" rhetoric, according to the social media platform, when they tweeted January 19: "On Tuesday, President-elect Joe Biden announced that he had chosen Dr. Rachel Levine to serve as Assistant Secretary for Health at the Department of HHS. Dr. Levine is a transgender woman, that is, a man who believes he is a woman."
CENSORSHIP ALERT: Twitter banned @FocusCitizen from their platform. The crime? A tweet which identified Asst. Health Sec. pick Rachel Levine as a biological male. If stating the facts gets you banned, none of us belong here. @Twitter, we're wondering: #AreWeNext? RT to speak out! pic.twitter.com/Z1cUJrK0sZ

— FamilyPolicyAlliance (@family_policy) January 29, 2021
Twitter has also banned My Pillow CEO Mike Lindell:
Mike Lindell, the CEO of MyPillow, was banned from Twitter Monday night, according to a Twitter spokesperson.

Twitter made its decision based on a new policy it enacted after the Capitol insurrection whereby people who repeatedly share election misinformation can be permanently banned.

"The account you referenced has been permanently suspended due to repeated violations of our Civic Integrity Policy," the spokesperson told CNN.
Of course, Jeff Bezos' Amazon along with both Apple and Android eliminated conservative leaning Twitter alternative Parler from their services.
It's stunning that simply believing things and saying things can get you muted in our free nation. But, then again, it shouldn't come as a surprise to discerning Christians. The persecution has barely begun, and we should have seen it coming.
THEIR PLATFORM, THEIR RULES
We need to remember, the decision makers for our nation are, by and large, unbelievers. They live by an entirely different code of ethics. What makes sense to Christians simply does not make sense to them. We need to understand this. Attempting to force our values on them will have no positive effect. Even if we are able to grab the reigns, their hearts will not be turned to Jesus by brute force. Their resolve to resist what we'd define as righteousness will only grow stronger.
Those who have followed my ministry know that I'm not adverse to dealing directly with issues. I don't shrink back or surrender when the Lord is calling me to advance with unapologetic ferocity. Compromise is not an option. That being said, I believe it's important to communicate something: Twitter, Facebook, Google, Amazon and the other businesses that have become largely indispensable in our daily lives make the rules for their own platforms. If we don't like the rules, we can leave. Sadly, too many Christians are pouting and complaining about being singled out as they are poking the social media beast with malicious intent.
If I'm in a library and the librarian asks me to whisper, I whisper.
If I'm visiting a church, I don't presume to be welcome to take the pulpit and preach.
The businesses we are visiting makes the rules.
If a restaurant doesn't allow people to wear MAGA hats, they have that right.
Christian bookstores don't have to order Harry Potter books for their customers and secular bookstores don't have to stock Bibles.
Their business, their platform, their rules. Are their inconsistencies and lack of fairness at times? Absolutely. We have witnessed that several times, including a Christian baker's business being destroyed because they refused to bake a cake. We as Christians need to understand that the world will not be friendly or fair to us, and attempting to force them to comply may work at times, but in the end, we need to be ready for persecution.
But, as it stands, the laws of the land allow businesses to run things the way they see fit.
If Twitter doesn't want certain things said on their platform, so be it. The same is true for Facebook and the rest.
Yes, I agree that such a position by a massive facilitator of communication does put our American values at risk. But, unless the laws change, they have that right.
Facebook can shadow ban, Twitter can suspend, Amazon can choose not to sell your book, Google can reject your app. They have those rights.
Again, their value system is radically different than ours. It's humanistic instead of godly. It's based on secular wisdom instead of divine wisdom as revealed in the Bible. It's carnal versus spiritual.
A NEW GAME PLAN
Some consider me to be a bit provocative in my writing as I don't typically hold back when communicating truth. Interestingly, while it may change at any moment, unlike many Christians on social media, I've never been in Facebook jail. I've never been shadow banned (to my knowledge). I've yet to be suspended from Twitter. Why is this? I believe it's because I've attempted to use wisdom when posting while also refusing to compromise the message. I try hard to play by the rules of the platform I'm on. It's their platform, not mine.
This is part of the new game plan that I'm suggesting. It does us no good as Christians to adopt the aggressive, bombastic and threatening disposition that so many on the political right (or left) have. The unnecessary conspiracy theories have to go. The mean-spirited accusations against our enemies (you know, the ones we are supposed to be blessing and not cursing) has to stop. The blatant rule breaking is unacceptable. We should be wiser. We can get the message across, in most cases, while honoring the place that gave us an opportunity to speak.
We are guests on the various social platforms, and they have the right to uninvite us at any moment. Using Facebook and Twitter and the others is a privilege not a right. Using these platforms foolishly will only cost the church in our nation.
Instead of feeding our addictions on social media by sharing every controversial, conspiratorial viewpoint that pushes you closer to the edge of a violation of their terms and conditions, why not play nice, stay inside their boundaries and advance the Kingdom of God? Preach truth. Exhibit love. Let that be what drives you instead of anger, complaining and vitriol over politics and other hot topics?
I think we need to tread carefully and use the media that's available to us responsibly. I'm not saying we cower or compromise. Never. I'm saying there's a wise way to deliver your message without going over the edge and triggering those who have the power to shut you down. Honestly, my personal opinion is that President Trump would have done well to follow this advice.
We should treat people well. Don't accuse. Don't be combative. Don't spread conspiracies. Don't ridicule. Exhibit the fruits of the Spirit. Love, joy peace, patience, kindness goodness, faithfulness, gentleness and self-control. (You know, be Christians.)
MANY of the opinions people are sharing really don't need to be shared, or they can be reworded in such a way that it's much better received. That is the goal, right? For people to receive what we say?
But, as I said, we don't compromise. We speak truth in love. We also choose our battles. Social media is most probably going to shut down all Christians at some point. We just need to be smart by not expediting the process.
Am I saying we are silent on the hot topics? No. I'm not saying that at all. I'm suggesting we play by the rules of the platform so we can continue to have a voice at all.
Am I saying we should not fight illegal policies or unfair censorship in social media? Not necessarily. If we take up that battle, it needs to be in the form of something other than complaining and sharing supporting videos and posts on the very medium you are taking issue with. In fact, the conservative website www.louderwithcrowder is suing Facebook. Candace Owens is suing fact checkers retained by Facebook and USA Today. This will surely be more effective than incessant posting about our disagreements.
Do I believe our speech as Christians will be ultimately restricted even further in the near future? Yes, I do. This is why we must come up with a strategy of advancing the Gospel that takes this into account. The underground Chinese church has done it. Other restricted and persecuted groups of Believers have done it. It's time for a social media underground movement to emerge. Until that happens, we need to tread carefully and respectfully on the surface.
LESS FACEBOOK AND TWITTER, MORE INTERCESSION, MORE STRATEGIC PLANS OF ACTION
Honoring the rules of the platforms we are on simply requires that we monitor what we are communicating. I'm personally less interested in using social media for ministry than I have been in the past. I wonder just how more impactful we can be if we put our energies into fiery intercession instead. Pray with passion for the Jacks, Marks and Jeffs of the world. Contend for their souls.
My primary outlets will continue to be writing on my site and on other platforms that choose to publish my articles. I'll still use social media, but I'll be guarded.
I believe the fact that so many choose to take breaks from social media (breaks that typically last much shorter than announced!) is an indicator that we may need to take this desire seriously. We are addicted as a nation to Facebook especially. I would suggest a serious shift away from social media. Don't look for conservative replacements. Don't just take a short break. Consider eliminating it entirely or minimizing it greatly. If we do use it, use with great caution.
Just take a moment and consider the possibilities of intercession. If Jack Dorsey got radically saved, the entire world shifts. The same is true for Mark, Sundar and Jeff. The enemy is zealously working to keep them from the truth of the Gospel. If they find Jesus, the enemy's schemes are shattered.
Attempting to force them to comply with our standards, however, will only cause them to fight back all the harder. Which path seems more effective? Let's pray for passion for these men, precious people being pursued with passion by the Spirit of God. He loves them.
PRAY FOR JACK DORSEY
The most recent post at www.prayerteam.tv is about Jack Dorsey. You can add a 60-second audio prayer or a text prayer on the site. Here's the prayer I included there:
Jesus, Jack Dorsey is known by millions as the founder of Twitter. What is most important, however, is that he is known by you. God, I ask that you touch Jack's heart as only you can. Absolutely overwhelm him with your love. I pray he'd fall to his knees and cry out to you and surrender every part of his life to your leadership. This is a remarkable man who has a powerful calling on his life. In the name of Jesus I declare that he will fall desperately in love with Jesus, will become a mighty instrument in God's hand and will impact millions for the Kingdom! In Jesus' name! Amen!
Photo credit: "Mark Zuckerberg" by jdlasica is licensed under CC BY 2.0