Posts Tagged 'anti-christ'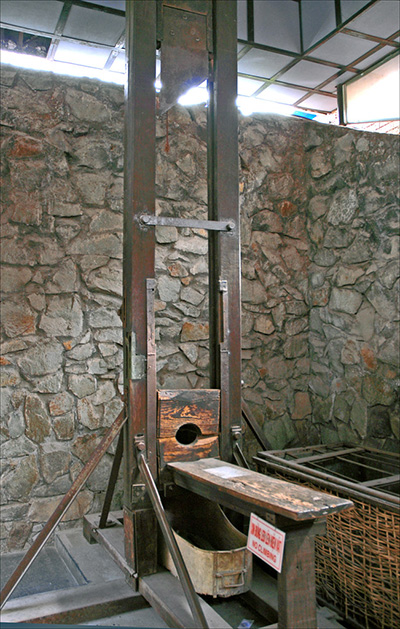 Those in society presenting a risk will first be marginalized and then eliminated.
I'll never forget the terror I felt watching A Thief in the Night, an apocalyptic movie from the 1970's seen by over 300 million people. Christians who refused to take the Mark of the Beast were led to the guillotine. No resister was spared, not even small children. (Regardless of the timing of the rapture, Christians can and will exist during the Tribulation period.)
We are living in the final moments leading up to times of great trouble in the world. It's true that difficult times are upon us now, but, especially in America, what we are experiencing is paradise compared to the horrors to come.
Many believe once the end-time progression has fully matured, those who resist the mandates of a coming global leader will be mercilessly executed. This certainly includes biblical Christians and others who rise up with guns a blazin' in opposition to tyranny. 
EVENTUALLY CHRISTIANS BE CANCELLED PERMANENTLY
Canadian pastor Artur Pawlowski who has resisted the mandates to wear masks and cancel church services was recently arrested on the tarmac at Calgary International Airport. 
"They came for me, be sure of it, they are coming for you as well," he said warning U.S. audiences.
There will be consequences if Americans don't take a stand, he continued: "If you will not do it, you're next."
This is where it gets interesting, and where we as Believers in Jesus must understand the larger picture. We must also use great wisdom when dealing with the spirit of the age.
News flash: When all is said and done we will lose this fight.
I'm not trying to demoralize anybody nor am I buying into any sort of defeatism. I've read the Book and I am fully aware that martyrdom is very much in the future for many of us. The final victory is not carnal or earthly. After the Great Tribulation period and then ultimately after the Millennial reign, Satan and his hordes will be eliminated. We win, they lose.
But in the not too distant future, we will be permanently cancelled. No type of right-wing rebellion against the tyranny will work. Resistance is futile. Scripture makes that clear. Does that mean we give up and give in? No. Contending for righteousness is always appropriate, and there certainly can and will be important short-term victories. We can and should fight the fight (again, with wisdom) by promoting righteous laws and challenging unrighteous norms. 
WE ARE BEING CONDITIONED
Today, social media and politics are the primary tools the enemy is using to force his agenda. Cancel culture is here to stay and it will get progressively more punitive, restrictive and threatening. This is why our strategies must go much further than ranting on Facebook and wearing MAGA hats. God is preparing his church for great persecution and he needs us to accurately discern the signs of the times.
Social media giants are conditioning us, muzzling us and attempting to force us into compliance. What we say, what we believe and what we do will result in affirmation or cancellation. Resisters will resist, but those who are Spirit-driven will be prepared to respond rightly to the evil end-time strategy. 
ELIMINATING THE UNDESIRABLES
Ultimately, the plan is for undesirables (you and me) to be fully eliminated. During the Tribulation that may come in the form of a guillotine. In the seasons leading up to that we'll see an increase in propaganda, conditioning, cancellation and shaming aimed at those who voice any measure of opposition to the societal norms.
Do we simply unleash the Ben Shapiro's and Donald Trump's of the world to rage against the machine, or is there another, better response? While I appreciate what Ben and President Trump have done, and I do believe God can and has used methods they have employed, we need to zoom out and look at the bigger picture. This isn't about saving America anymore. This is about preparing for an encounter with the greatest evil the world has ever known. 
How many churches are strategically preparing the people for trouble? I'm not talking about stocking up on toilet paper, fighting against liberal lawmakers or sharing the latest memes about Dr. Fauci. I mean, is the church praying, fasting and contending in tears for an outpouring of God's Spirit? Are pastors teaching on the end times? What is the spiritual response to today's crisis? 
The Bible makes it clear that we wrestle not against flesh and blood, but that seems to be all the church is doing lately. Fighting politicians, fighting mandates, fighting Facebook. Satan is moving in the spiritual realm and manifesting in the natural. All too often, the church is a step behind, reacting in the natural, responding in the flesh and relying on human intuition with no grid for the supernatural. 
A Thief in the Night had me disturbed as a child and the truth it conveyed has me disturbed as a 52-year-old adult, though the reasons are very different. Then I was concerned for my own life. Today I'm grieved at the response of the church. In the near future, Christians who are rightfully prepared will stand against the threats and refuse to align with the anti-Christ, even if it means certain death. Those who are not will easily give in to the pressures of being permanently cancelled. No food, water, medical care, electricity or other necessities will be too great a price to pay for many.
SO, WHAT DO WE DO?
Our primary and constant response must be fervent prayer, radical consecration, holy living and devotion to the Word of God.
In the short term I believe it's important that we do engage culture. We can win some of the current battles and push back the agendas of the enemy. If we use supernatural wisdom, we can see laws changed, social media transformed and tyranny confronted. It's a valuable and appropriate fight anytime we push back on darkness, especially when it's attempting to destroy our nation.
We must understand, however, that any victory in this realm will be short lived. Ultimately, the enemy will rage with such strategic precision that all who resist will be eliminated. Are we prepared to die as martyrs? Are we truly living and praying and walking in the Spirit? Are our children ready for overwhelming and terrifying persecution? If not, that must be our focus. It's about to get very interesting in the world, and we must do all we can to be ready to respond.
Photo credit: "Guillotine (musée des Souvenirs de guerre, Hô Chi Minh Ville)" by dalbera is licensed under CC BY 2.0
It seems to be uncommon if not rare to find churches today that are preparing people for the end-times.
"I'm not a pre-tribber, a post-tribber or a mid-tribber. I'm a pan-tribber. I believe it will all pan out in the end!"
That's the whimsical, fantastical argument many casual, unconcerned people are making today regarding the most critical season in all of human history. In fact, I've heard many pastors defend their reluctance to address eschatology by saying similar things. No, it absolutely won't all pan out in the end if we don't prepare with intense and strategic discipline. In fact, I believe innumerable current Christians may spend forever in torment because of a failure to prepare. As I jump into this, I implore those of you who are already chomping at the bit to defend your eschatological position with determined ferocity and great verbosity in the comments—just don't. This article is not a study of the eschatological timeline. I will present some suppositions, and I don't hide the fact that I firmly believe the church will be here during the Tribulation, but if you are looking for an end-time Bible study, you won't find it here. Your comments would be better served addressing the precise topic I am presenting here: preparedness.
SALVATION ALONE WON'T PREPARE US, AND MANY WILL FALL AWAY
3

 Let no one deceive you by any means; for that Day will not come unless the falling away comes first, and the man of sin is revealed, the son of perdition,

4

 who opposes and exalts himself above all that is called God or that is worshiped, so that he sits as God in the temple of God, showing himself that he is God. 2 Thessalonians 2:3-4 (NKJV)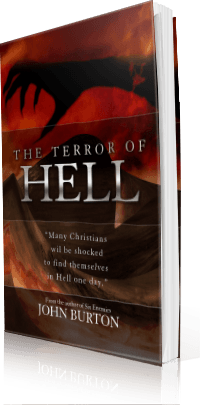 I'd like to present a question. What if many of the varied end-time theologies prove to be wrong and, one day in the near future, we find ourselves face-to-face with the Anti-Christ? Suddenly everything in our life will change. Again, I'm not diving into the specifics regarding precise timing or chain of events. I'm keeping this very simple. Will the church be ready to face such unimaginable, demonic pressure that will seek to crush those who are weak in their faith during the Tribulation? The idea that
salvation
alone will prepare us for the coming end-times is honestly quite hysterical yet so many are convinced it will.
I have actually been criticized for causing fear by encouraging people to be ready for the intensity of that soon coming season. They then stick their heads back in the warm, cozy sand and continue dreaming about fairies, rainbows and unicorns. They presume all to be well and nothing can threaten that, or so they think. Mike Bickle of the International House of Prayer in Kansas City said,
Our world is in a season of acceleration toward two momentous events: the greatest outpouring of the Holy Spirit and the greatest hour of pressure and trouble in all of history.
I'll state it plainly. I believe a life of consecration, intercession and depth in the Word are mandatory if we hope to survive the pressures of the Great Tribulation. Yes, it will be extremely easy and even common sense for those who are the least bit casual and those who have not truly died to their own desires to embrace the Anti-Christ with open arms—and go to Hell.
THE PRESSURES
I personally believe there must be Holy Spirit activity in our lives at an extremely explosive degree if we hope to survive the troubles.
The Church will be victorious in love with power during the most dramatic time in history. This view gives us confidence and urgency to dynamically participate with Jesus now and in the coming revival. ~Mike Bickle
A vibrant and devoted life of prayer cannot be substituted. Dreams, visions and a sharp prophetic daily life will help greatly. Intimacy with Jesus that is only nurtured as we pray without ceasing is mandatory. Additionally, heavenly revelation and the faith necessary to combat the convincing assaults of the enemy will come to those who are filling their lives with the Word of God. They must eat the scroll.
3

 And He said to me, "Son of man, feed your belly, and fill your stomach with this scroll that I give you." So I ate, and it was in my mouth like honey in sweetness. Ezekiel 3:3 (NKJV)
If simple temptations like lust, greed, gossip, pornography, apathy and other common sins are captivating the high majority of professing Christians today (
for example
, 68% of men and 50% of pastors view porn), then what makes us think we will have the spiritual strength to say no to the most powerful wicked manifestation in history, the Anti-Christ? If we aren't wildly consecrated, intimate with Jesus, praying in the Spirt and dead to self we won't be. Understand, the pressures won't be limited to rejecting run-of-the-mill sins. Consider this: We know in the Tribulation we won't be able to buy, sell or trade without the Mark. As a Christian parent, what would you do if your children had absolutely nothing to eat and had no fresh water to drink? It will be easy, and it will feel like love, to make the decision to take the Mark so your family is cared for. What happens when a family member has an asthma attack with no access to a life-saving prescription rescue inhaler? Again, it will feel like love and absolutely obvious common sense to take the Mark of the Beast so they can save them. Certainly God would sanction such a selfless act, right? Wrong. It will be very easy for those who have adopted the
doctrine
of eternal security to take the Mark. After all, the falling away doesn't apply to them and nobody can snatch them out of God's hand, right? Do you now see, if this end-time view is correct, how millions of current Christians can end up in Hell? Once you take the Mark, there is no turning back. Repentance will not be an option. Their remaining time in the Tribulation will be a vacation compared to their soon coming eternal season. Partial Preterists and others who deny a future season of trouble is coming will also have little issue taking the Mark. It's easy today to fall, to live in
sin
, to live every day thinking all is well while living compromised, lukewarm lives. Not one of us can imagine how easy it will be to give in when the cost of standing strong in Jesus becomes so great. Only those who are truly living in the Spirit, walking in that other-worldly, supernatural realm where the Holy Spirit is manifesting with extreme power can hope to survive without falling away. The seriousness on this matter is beyond what I can express. Being a "pan-tribber" would be laughable if that position weren't so eternally deadly. Pastors, you must prepare the people. Those who are simply showing up each Sunday morning, smiling, shaking hands, giving offerings, saying prayers and listening to your Bible teachings are in an extremely vulnerable place. If they aren't deep in God, praying with fervency, encountering God, living in the Spirit and allowing the Word of God to sear their hearts, they have little hope of surviving our current world, much less the one that I and many others believe is coming very, very soon.