The chaos that erupted on a United Airlines flight yesterday should never have happened.
I was in the vicinity of two unfortunate United Airline situations over the past week.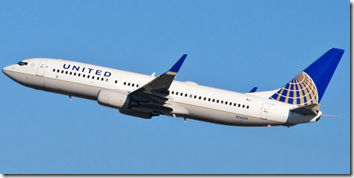 First, I was on my way to preach at the Strike The Match Conference in Melfort, Saskatchewan, Canada last Thursday. My flight from Chicago to Toronto was delayed most probably due to a fake bomb threat on a Toronto to Chicago flight earlier in the day.
Second, I was at O'Hare International Airport again, this time on my way back from the conference yesterday (which, by the way, was an electric and supernatural explosion of Holy Spirit power!) —the same day passenger David Dao was forcibly removed from a United Airlines flight.
The police never should have been called. David never should have been dragged off the airplane. He never should have been bloodied or knocked unconscious. This never should have become a trending story on social media.
David Dao should have obeyed the directive to walk off the plane.
I have to admit, I am disturbed at the number of Christians who are knee-jerk reacting against United Airlines and in favor of the unruly passenger. While the police may have possibly employed regrettable actions, the airline was acting within their rights, just as they do many times a day in similar situations. Submission to authority is an elementary level truth for Believers. David Dao, and every one of the nearly one billion air travelers in the United States agree to very clear, non-negotiable terms when they buy their ticket. The Contract of Carriage allows airlines to remove and rebook passengers.
Complaining, refusing to comply and rejecting the directives of our authorities is ungodly behavior. Period. David may or may not be a Believer, but Christians, you should know better.
Do all things without grumbling or disputing, that you may be blameless and innocent, children of God without blemish in the midst of a crooked and twisted generation, among whom you shine as lights in the world… (Phil 2:14-15)

And the people complained in the hearing of the Lord about their misfortunes, and when the Lord heard it, his anger was kindled, and the fire of the Lord burned among them and consumed some outlying parts of the camp. (Num 11:11)
MY UNITED AIRLINES EXPERIENCE YESTERDAY
Everybody who travels by air is well aware of the fact that there is a chance you won't make it on time. My trip to Canada and back was negatively impacted both directions. I was exhausted in both instances and easily could have been grumpy and unreasonable with the decision makers who were putting stress on my journey.
Two flights were delayed on the way to Canada and air traffic control issues forced the cancelation of my flight from Chicago to home last night. I missed my daughter's birthday because of it. Plus, the airline only paid half of my hotel. I'm out at least $160 for hotel, food, toiletries, etc. Guess what? That's life folks! I wasn't pounding my fist on the United Airlines customer service counter (after waiting in line for an hour) demanding better treatment. I didn't strong-arm them into finding my luggage, that was unnecessarily checked through to my final destination at the gate by the way, so I could have clean clothes to wear today. I was tired, probably a little smelly and ready to go home. Instead I emptied my wallet because of no fault of my own, checked into a hotel somewhere in Chicago, slept just a little, woke up early, wore the same smelly clothes today, and finally flew home.
How sad of a story that is, right? You have to be kidding. That's simply called travel.
Come on people. It's not all about us. Sometimes life doesn't go as planned. Yes, the man in Chicago who refused to deplane was extremely in the wrong.
It's our job as lights in a dark world to smile and reveal the life and love of Jesus in challenging and unfair situations and not grumble and demand our rights to be met!
Ironically, just as I emerged from the jet bridge in Springfield, Missouri, I saw the group of people waiting to board the plane for their own flight. The attendant said, "This flight is overbooked and we are looking for volunteers to surrender their seats." I'm sure those who either volunteered or were forced to give up their seats acted a lot more maturely and appropriately than the gentleman did yesterday.
THE LOST ART OF SUBMISSION TO AUTHORITY
Let everyone be subject to the governing authorities, for there is no authority except that which God has established. The authorities that exist have been established by God. Consequently, whoever rebels against the authority is rebelling against what God has instituted, and those who do so will bring judgment on themselves. For rulers hold no terror for those who do right, but for those who do wrong. Do you want to be free from fear of the one in authority? Then do what is right and you will be commended. For the one in authority is God's servant for your good. But if you do wrong, be afraid, for rulers do not bear the sword for no reason. They are God's servants, agents of wrath to bring punishment on the wrongdoer. Therefore, it is necessary to submit to the authorities, not only because of possible punishment but also as a matter of conscience. (Rom 13:3-5)
We aren't only to submit to authority that is fair or right. We don't turn our submission on and off based on our own analysis of the situation. We should have no fear of authority, of pastors, of leaders, of the police, if we are doing what is right.
Regardless of whether David Dao was treated properly or not, he disobeyed a clear and direct order. He was wrong, no matter how important he believed himself to be. Entitlement must go. Humility and submission to authority must find its way into our independent, narcissistic culture.
As I said above, I'm stunned at the Christians who are instant in their defense and outright celebration of David's clear indiscretion. In today's society it seems it's the authority that's always the villain. Corporations, pastors, police officers, parents and others are held in suspicion at best and rebelled against without apology at worst.
Airlines absolutely have the right to remove people for any reason. Refusal to comply is against the law. That simply cannot be argued. We are required, per Scripture, to obey. Our supposed 'rights' are not more important than our responsibility to submit.
God will always support authority that is wrong before he supports one under authority who is right and in rebellion. Those who don't understand this set themselves up for great bitterness both against authority AND God.
We presume God is most interested in right vs. wrong. He is not. He's interested in our response, our reaction.
It doesn't matter if United Airlines was wrong (though I personally do not think they were), David's reaction was unacceptable. The airline had the right to do what they did. They had no obligation to explain themselves. They along with the lawmakers write the rules.
There are many "unfair" rules the flight attendants must enforce on flights. They are irritating. I really don't think my seat being two inches more upright is really going to save me in an air disaster. However, they are the boss! What they say goes, whether it's when we can wear headphones, get up to use the restroom or whether we get to fly that day at all. They and ultimately the captain are our authorities in the air. It doesn't matter if we like the rules or agree with the rules. We simply have to obey the rules. I think introducing "yes sir, yes ma'am, no sir, no ma'am" back into our culture would do us all a lot of good.
FALSE HUMAN RIGHTS
From my Charisma News article False Human Rights Destroying the Church and our Nation:
Today we are absolutely overwhelmed by the constant, self-centered shouts of those who demand that their country—or their church—gives them what they believe is rightfully theirs.

It's a false human rights movement.

The right to abortion. The right for same-sex marriage. The right to be equal. The right to be heard.

It's a sickening, selfish focus that is driven by human desire instead of a willingness to take up our cross and die. How often have people left churches because their supposed rights weren't addressed? How much dissension is in the workplace because people are looked over in favor of another?

I've said it before—today, when people's self-centered pursuits are rejected, they abandon relationships, leave churches and cause division, but when Jesus was rejected, He didn't abandon people. He didn't forsake the church.

An offended people will destroy a nation. A surrendered people will build a nation.
All over social media today I'm reading about who was right and who was wrong. Some are screaming that United Airlines was wrong and that David is the victim.
Friend, it's not about right or wrong. It's about our response.
Christians are being tortured, raped and murdered as martyrs all over the world, and we think someone being required to vacate a seat on an airplane is a violation of human rights? We'd have to be sick to think such a thing!
COVENS IN THE CHURCH
From my book on authority, Covens in the Church:
The enemy has caused many to believe that we can't experience freedom while being submitted. This is simply not true.

Freedom from authority is rebellion.
Freedom in the absence of authority is anarchy.
Freedom under authority is liberty.

It must be made clear now that while God desires leaders to serve with great love, humility, passion and care, there are some in the body who simply do not do so. While God will hold those leaders deeply accountable for their leadership, God will hold the rest of us accountable for how we respond to them. Do we serve from a position of great love, humility, passion and care–or not?

Loving submission to authority is non-negotiable and more important now that it has ever been.

God loves you very much and is capable of protecting you even as He has placed you under the authority of imperfect men and women. Remember, we are not to be self-governing in an attempt to protect ourselves from flawed leaders. That is the wrong response to the problem. Using a spirit of Control to fight a spirit of Control doesn't work. This is the core idea of the entire book. As we submit to those whom God placed over us, be they good or evil, God will ensure our protection.

We may have to go through difficult situations that seemingly limit us, put our dreams on hold or even violate our pet ideas and opinions. The situations may last years, but we must submit in love without failure! God is able to bring us through!

We never speak against or elevate our own opinions above God's established authority. Pastors, prophets, apostles, politicians, policemen, bosses, etc. We humbly support them, unless, and only unless, they were to cause us to violate a CLEAR Scriptural truth. That's it.

It's important to understand that to submit to God's appointed leaders in our lives only to the point where we agree with the order is NOT submission at all.

Submission is actually spotlighted when someone honors his or her authority when the order is contrary to their own opinions, experience or position. We can agree with our authority while not agreeing with the order or instruction or position. It is never appropriate to remove ourselves from a position of submission if the order given is inconvenient, bothersome or irritating.
HONOR OF AUTHORITY MUST RETURN—TO THE NATION AND TO THE CHURCH
It's time to crucify our narcissistic, independent flesh and love and honor—and obey—the authorities God has put in our lives. We don't have to be afraid. We can be free.
Today there seems to be a new uprising against the establishment, against leadership almost continually.
We can contend for cultural change. In fact, as Kingdom Christians, we have a mandate to do that! But, we do it with intercession, love and honor for our leaders.
God will not affirm those who use control, manipulation, unrighteous anger and an independent spirit to affect change.
Entire movements of zealous intercessors and godly social activists can do wonders in society—as long as their heart is right.
Come on friends, let's change the world the right way. Let's go the way of honor. God will have our backs.
A simple principle found in Scripture is the answer we need for the Black Lives Matter vs. the police tragedy in America.
Anger and fear are erupting in the streets of our nation, and the crisis demands a solution that transcends human common sense. We need God to step in and provide a solution. The ancient wisdom that we need is found in the book of Romans, chapter twelve.
Before we explore that passage, I want to address what I believe to be a calculated strategy of Satan in these last days. I've watched him execute his plan via the homosexual activism that has emerged in recent years in addition to other social movements of our day.
FORCED SYMPATHY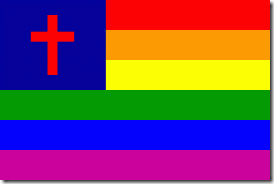 Satan's strategy is simple yet effective: forced sympathy.
While it's true that many professing Christians need to be rebuked for their heartless dealings with people who associate with certain unrighteous cultural movements, such as the homosexual community, we have to look at how the enemy is manipulating that reality. True, compassionate, loving Christians have been forced into a position of faux sympathy. Instead of standing for the timeless, non-negotiable revelation found in Scripture regarding homosexuality, we have lost our prophetic voice. Most are remaining silent instead of confronting the spirit and dogma of the age, whether it's through homosexual activism, Black Lives Matter, abortion or other counter-biblical movements. Some are actually surrendering to this spirit and aligning with those who are deviant. Why is this? Fear.
The accusation of the enemy is that we have lost our love for homosexuals (or abortionists or other groups who oppose the truth we embrace) and we have no option but to repent and "prove" our love for these people by affirming (or at least ignoring) their positions, desires, identities and supposed freedoms. Fear is even causing people to avoid saying "Blue Lives Matter," or "All Lives Matter," because of accusations that such comments are bigoted.
The devil is forcing Christians to reject biblical principals and to accept his theology of universal affirmation.
Satan himself is calling for a movement of repentance! The demand is to apologize for adhering to timeless Christian truth instead of embracing his more "compassionate" religion (that positions him as god). He is calling the church to abdicate our position of Godly love in favor of a demonic affinity, affirmation and agreement with what is unholy. The enemy is forcing us into a sympathetic position.
Now the chief priests and the elders persuaded the crowd to ask for Barabbas and destroy Jesus. The governor again said to them, "Which of the two do you want me to release for you?" And they said, "Barabbas." Pilate said to them, "Then what shall I do with Jesus who is called Christ?" They all said, "Let him be crucified!" And he said, "Why, what evil has he done?" But they shouted all the more, "Let him be crucified!" Matthew 27:20-23 (ESV)
The demonic, religious demand was to affirm and release back into society what is unholy, represented by Barabbas, while calling for the eradication of righteous standards, of holiness, represented by the Holy One himself, Jesus. The crowds responded en masse.
Woe to those who call evil good and good evil, who put darkness for light and light for darkness, who put bitter for sweet and sweet for bitter! Isaiah 5:20 (ESV)
The demand is to affirm evil and to reject good. Those who refuse, those who stand as true holy soldiers in opposition to the demands of the enemy are threatened and identified as haters. In fact, many Christians will lose their lives in the Tribulation because of this very situation. We will be marked as haters, as being in opposition to what is right and just, and will be martyred.
Today, anytime a Believer stands opposed to homosexuality, we are convincingly accused of hatred. If we oppose abortion, we are anti-woman and anti-freedom. Similarly, if we stand opposed to the rebellion that's manifesting through the Black Lives Matter movement, we are labeled as racists who are fueled by radical hatred of African Americans.
The results are stunning. Entire Christian (actually, former Christian) denominations are now gay-affirming. They have surrendered to the enemy's demand to "repent" and to prove their love and sympathy for those who choose to live as homosexuals. Many pastors and churches affirm the woman's right to choose to end the life of their children. And most recently, Christians are forsaking biblical truth in favor of vengeance and anger toward our nation's police force.
Satan, though evil through and through, is brilliant. He is duping Christians to submit to his demands for a sympathetic response of affirmation. It's false love.
How can something so demonic and evil be embraced as loving, compassionate and true?
DECEPTION
Satan has been masquerading as God since the beginning.
But the serpent said to the woman, "You will not surely die. For God knows that when you eat of it your eyes will be opened, and you will be like God, knowing good and evil." Genesis 3:4-5 (ESV)
The highest (or lowest) form of demonic deception results in people being convinced his wisdom is actually good, godly and superior.
Then Herod summoned the wise men secretly and ascertained from them what time the star had appeared. And he sent them to Bethlehem, saying, "Go and search diligently for the child, and when you have found him, bring me word, that I too may come and worship him." Matthew 2:7-8 (ESV)
Satan and those who are advancing his cause want us to believe that they are in union with God. The true motive, obviously, is not to worship God or advance his causes. Their plan is destruction and coerced allegiance to the enemy.
And Jesus answered them, "See that no one leads you astray. For many will come in my name, saying, 'I am the Christ,' and they will lead many astray. Matthew 24:4-5 (ESV)
Similarly many will advance deviant cultural norms and promote them as godly when in reality they will lead many astray.
THE ANSWER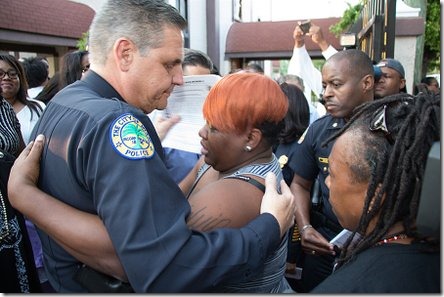 The answer is not to cower in fear of being accused of hatred, racism or lacking love. It's to stand, in love, with true godly compassion, on the Word of God.
Currently, police shootings and the resulting uprising of the Black Lives Matter movement have the nation's attention.
Scripture gives us a clear, simple blueprint. Is it possible for our nation to reject the demonic deception and anger that's ripping our land to shreds in favor of true love?
We don't have to oppose our nation's law enforcement officers to prove our love of African Americans. We shouldn't denounce African Americans who are feeling very real pain to prove our support of law and order. There's a more godly, effective way.
Here's the simple, powerful biblical protocol found in the Book of Romans that must prevail:
BLACK LIVES MATTER:

Bless those who persecute you; bless and do not curse them. Romans 12:14 (ESV)

THE POLICE AND SOCIETY:

Rejoice with those who rejoice, weep with those who weep. Romans 12:15 (ESV)

THE RESULT:

Live in harmony with one another… Romans 12:16 (ESV)

ONGOING TRUTH FOR ALL:

…Do not be haughty, but associate with the lowly. Never be wise in your own sight. Repay no one evil for evil, but give thought to do what is honorable in the sight of all. If possible, so far as it depends on you, live peaceably with all. Beloved, never avenge yourselves, but leave it to the wrath of God, for it is written, "Vengeance is mine, I will repay, says the Lord." To the contrary, "if your enemy is hungry, feed him; if he is thirsty, give him something to drink; for by so doing you will heap burning coals on his head." Do not be overcome by evil, but overcome evil with good. Romans 12:16-21 (ESV)