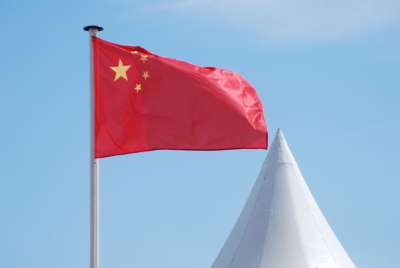 Treading foolishly on social media will cost the church it's voice.
NEWSMAX reports, "Last month, the former president brought class-action lawsuits against the three big Tech giants requesting unspecified damages for alleged First Amendment violations."
It's commonly believed that social media giants have censored, banned and caused all sorts of trouble for conservatives. This includes Christians who find themselves in so-called Facebook jail after expressing forbidden viewpoints. 
This truly feels like David versus the giants who are determined to taunt, minimize and cast aside any who would threaten their narratives.
SHOULD WE NOT RUN TO THE BATTLE?
Yes, we absolutely should fearlessly fight against the spirits of the age. The real question, however, is exactly how should we fight? 
God is known to give unusual, supernatural wisdom to those who are advancing toward wicked adversaries. Gideon was told to eliminate most of his army and to bang jars together. Joseph and Mary were instructed to avoid Egypt. Paul was warned against going to certain cities. Elijah brought the fire. Every situation is different, and might I suggest, brashly breaking the rules of Facebook, YouTube and other social media companies is foolish beyond measure.
Lawsuits like the one President Trump brought very well may be a wise, effective step toward protecting First Amendment rights of all US citizens. I agree that we are rushing quickly toward the reality of very real persecution of Christians who preach the truth of Scripture. We cannot shrink back. We must run to the battle, but with divine wisdom, not fleshly rebellion.
Everything starts with strategic intercession. The fight against principalities and powers is a deadly game to play if we aren't prepared. Our enemies aren't the CEO's and thought police. It's very smart, organized and vile evil spirits who are bent on destruction of the church. They are absolutely determined to muzzle all who preach the power of the Gospel.
WE MUST BE WISE AS SERPENTS AND GENTLE AS DOVES
""Behold, I am sending you out as sheep in the midst of wolves, so be wise as serpents and innocent as doves. Beware of men, for they will deliver you over to courts and flog you in their synagogues," (Matthew 10:16–17, ESV)
I've always found it interesting that we are instructed to be as wise as serpents. Satan is both a snake and a brilliant and shrewd military strategist. He is not haphazard or careless in his schemes. We should not be either.
The Hill reports, "And despite the Taliban's brutality and dishonesty, two Taliban spokesmen have Twitter accounts, including Zabihullah Mujahid, who boasts nearly 320,000 followers. Mujahid has posted dozens of videos that have been viewed millions of times. Quite a platform for the Taliban to have, and it doesn't cost them a dime."
Read this next segment analyzing Donald Trump's ban and the Taliban's get out of jail free card from the article on The Hill carefully:
"The answer, analysts said, may simply be that Trump's posts for years challenged platform rules against hate speech and inciting violence," the piece adds. "Today's Taliban, by and large, does not." 
Of course, we know of the brutality the Taliban unashamedly promotes and it seems they should in no way be provided a platform on social media, especially when these companies are based in the United States. I agree with most by saying it's madness. 
Additionally, it's beyond belief that the President of the United States could be banned. Like you, I'm flabbergasted. This isn't the America I've grown to love. We are living in very different, dangerous and wicked times.
With all of that being said, consider the wisdom of the Taliban. They are careful on social media. They don't post anything that would put them in Facebook jail or ban them from Twitter (at least that's what appears to be the case to date).
Here is the point of this article: be wise. 
Flipping a bombastic, rebellious, spiritualized middle finger to the decision makers of the very platforms the church must have a voice on is utter foolishness. We receive no badge of honor by spouting off at the mouth in a way that breaks the rules (yes, unfair rules) and challenges the social media powers. It's childish at best, foolish and destructive to the church's mission at worst.
IF WE BREAK THE RULES WE LOSE OUR VOICE
I, for one, want to keep influencing people on social media with the life and power of Jesus. I can't afford for that message to be banned.
I've yet to be locked out of any social media account. I've not been shadow banned or jailed. I'm not saying it will never happen and I'm not patting myself on the back. I simply understand I must be extremely careful if I want to continue to be heard (even by my very small sphere of influence). There are things that are absolutely unnecessary to say, or that can be said in a way that doesn't poke the bear. We can be smart. We can be led of the Spirit of God. We can use divine wisdom.
This is not a matter of having a backbone or proudly shouting with fervor at our oppressors. It would be extremely easy to state the obvious and call out every anti-Christ spirit we come across on a daily basis. We can shout loud in all caps and presume we are mighty champions of God by refusing to be silent on the matters of the day. Well, yes, you can do that and you can lose your voice. You will lose your platform. You will surrender your privilege to communicate on a private forum.
Chinese Christians know this all too well, except they aren't risking a Facebook account being closed. They are risking their lives. They are faced with beatings and prison. We can only imagine the divine wisdom necessary to survive such an ungodly regime. Yet, the underground church is thriving and China is on pace to host the largest number of Christians in the world in the next couple of decades. 
Standing on a street corner in Beijing and preaching the Gospel isn't an option for Chinese Christians. They must be wise. They understand the rules of their particular forum. They are Spirit-led instead of naturally aggressive. 
The voice of Chinese Christians has been preserved because they have adapted to their situation. The church is thriving in that restrictive and dangerous environment because of godly wisdom.
If we as American Christians can't figure out how to keep our voice on Facebook, how do we think we will survive when we are forced underground? Brash, bombastic fist-waving won't work then, even if we do it in the name of Jesus.
Photo Credit: "China Flag and Dome" by jamiejohndavies is licensed under CC BY 2.0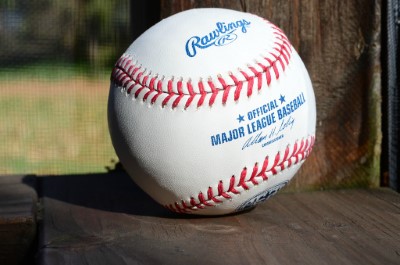 One misstep in today's punishment driven culture can mean you are cancelled for life.
ESPN — The fan who hit Boston Red Sox left fielder Alex Verdugo with a baseball thrown from the Yankee Stadium stands has been banned for life from attending major league games.
Throwing a baseball, a bottle or even a rally-cap at a professional athlete is grounds for ejection from the stadium. This is obvious to all. The safety of everyone at sporting events, whether fans or players, is paramount. An appropriate response is demanded. Appropriate is the key word.
I'll admit I am not privy to the specifics of this situation, so my remarks are going to be general. The "banned for life" movement is strong in America, and it's driven by an all-to-familiar and vindictive cancel culture.
Banned for life? For throwing a baseball at someone?
The punishment for second degree murder is often significantly less lengthy (though I'm not suggesting missing a lifetime of baseball games is in any way the same as going to prison). In fact, NJ.com reported Sunday the fan was not even arrested, though this may change after the facts are gathered. Be that as it may, throwing a baseball that caused no injury resulted in a life sentence by Major League Baseball without the possibility of parole.
A NATION DEVOID OF THE SPIRIT OF FORGIVENESS
ESPN reports, "Verdugo said he tossed the ball into the stands to a young Red Sox fan but that a Yankees fan intercepted it and threw it back onto the field, hitting the outfielder."
As a Chicago Cubs fan, I've witnessed many homerun balls hit by the visiting team launched back from the bleachers onto the field. This is a long-standing tradition, one that is good for the sport. I've often seen the air-mailed baseballs soar past players and I've often wondered if any of them have ever been hit. Granted, the velocity of a ball by the time it lands near the infield would be minimal.
Would this be cause for a lifetime ban? Of course not. Is it possible the situation with Alex Verdugo was more deliberate and egregious? Yes. But, again, much greater crimes carry much shorter sentences. Major League Baseball Commissioner Rob Manfred, the punishment must fit the crime, and some might argue this situation barely even qualifies as a crime, if it does at all.
Reports of people being banned for life from theme parks and cruise ships for some extremely minor offenses are out there, and while I don't diminish the need to hold people acc0untable, there must be a mechanism for penance and forgiveness. Sadly, we are living in a nation that is woefully lacking in the value of forgiveness. Instead, punishment, control, shame and judgment have become the norm in our society.
BANNED FOR LIFE
According to CBS Sports writer Matt Snyder, Justice was served — the fan was banned from Yankee Stadium and the other 29 ballparks for life, an MLB spokesperson told NJ.com's Brendan Kuty on Sunday.
Was justice truly served with a lifetime ban? 
Except for the most extreme cases, the punitive term "banned for life" should disappear from our culture's verbiage. Social media platforms also use similar terminology when deleting accounts. Often it's unclear why people were banned as specifics are rarely shared. Even the offenders are often in the dark as to why they have punished and are given no path for restoration. 
President Donald Trump was famously banned for life from Twitter. It's so preposterous and inconceivable that our nation's highest-ranking official could be muzzled.
Asked during an interview on CNBC, Segal stressed regarding Twitter's decision to ban the President that permanent means permanent.
"The way our policies work, when you're removed from the platform, you're removed from the platform whether you are a commentator, a CFO or you are a former or public official," he said.
Vengeance instead of common sense, love and forgiveness is leading the charge today, and our nation is growing darker and more sinister by the hour.
Both President Trump and the culprit who foolishly threw the baseball are banned forever. Paul Hodgkins will serve eight months (or less) for joining a group of rioters who assembled at the front of the Senate chamber. His intention was to obstruct the certification of the 2020 Presidential election.
In fact, in another baseball related story, the person (or people) responsible for shooting four people outside a Washington Nationals game the other day may very well receive sentences (should they be found and convicted) well short of a lifetime.
A PATH OF RESTORATION
No matter the violation, a path of restoration must always be extended, whether it's by Major League Baseball, Facebook, theme parks or cruise ship companies. Simply slamming down the gavel and erasing someone without any opportunity for rehabilitation is cruel.
If you presume I'm dismissing wrong and hurtful actions, I'm not. Neither am I suggesting we look the other way and allow all sorts of inappropriate behavior. I'm saying there must be communication with the offender, an appropriate time-out or other measure to ensure people's safety and then a clear path of restoration.
A life-time ban is most situations is ludicrous, heartless and fully unnecessary.
Remember, people who have been convicted of all sorts of heinous crimes including drunk driving, manslaughter, bank robbery and other illegal actions are offered an appropriate sentence usually with the possibility of parole. Their ban is not of the lifetime variety. Yet, throw a baseball at someone or break some rules online or elsewhere and the judgment is harsh, final and permanent.
Again, I'm not suggesting that an inability to post memes to social media or to hang out in the bleachers to cheer the Cubs on to another World Series title is in any way similar to being incarcerated. I'm simply making the point that greater crimes have a path of restoration built into the sentence. Today's "banned for life" movement does not. When culture cancels you, it's permanent. 
The thought of being banned from seeing Major League baseball games with my children breaks my heart. One mistake, no matter how intentional it may be, should not qualify someone for permanent cancellation. Yet, that's what we are seeing today. No love. No forgiveness. No path of restoration. No acceptance of apologies. No hope.
The result is a fear-based culture that cancels all who don't comply to the letter of the law. This alone is resulting in a scary, judgmental and vengeful America that looks nothing like it did a couple decades ago.
Photo credit: "We Have Passed the Baseball Equinox" by slgckgc is licensed under CC BY 2.0