Posts Tagged 'pornography'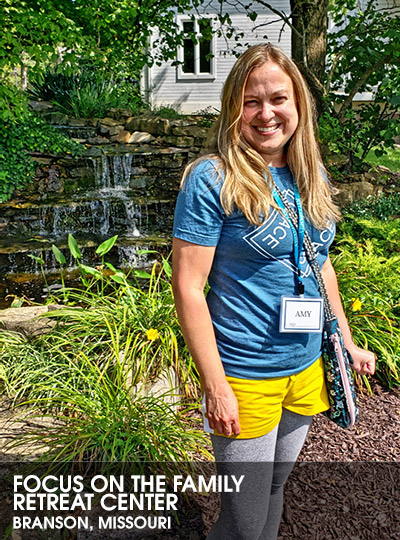 A defiled, confused version of sexual satisfaction bombards our culture. It's time for a new sexual paradigm.
So, I told my wife I was writing an article on sex. She laughed and said, "You don't know anything about sex!" After my crushed ego was healed (not really), I laughed right back and said, "I know! But, people need to hear about the amazing resource we discovered this weekend!"
So, with that in mind, if you are a married, Christian couple, read this. All of it. You'll thank me!
You can listen to a podcast on this topic here…
Then, I want to encourage you to jump at the chance to participate in a retreat at Focus on the Family that my wife Amy and I attended this past weekend.
Discovering Passion: Keys to Sexual Fulfillment in Marriage at the Focus on the Family retreat center in Branson, Missouri was phenomenal! It was eye-opening, fun and refreshing. In fact, our previous retreat several months ago was so life-changing, that we had to come back for more! You can read about that powerful experience in a Charisma News article HERE.
God is ready to breathe life into your marriage and into your sex life. Healing awaits. A life of intimacy and adventure is God's desire for you and your spouse!
SANCTIFIED LUST?
21  I fear that when I come again my God may humble me before you, and I may have to mourn over many of those who sinned earlier and have not repented of the impurity, sexual immorality, and sensuality that they have practiced. 2 Corinthians 12:21 (ESV)
Why are Christians tapping into the same evil seduction in the realm of sex that a vile, defiled and confused culture is? Sex between a married Christian couple should be absolutely nothing like the spirit of lust and sexual deviation that drives unbelievers, yet sadly, many Christian married men and women seek to "lust their way" to satisfaction.
27  "You have heard that it was said, 'You shall not commit adultery.' 28  But I say to you that everyone who looks at a woman with lustful intent has already committed adultery with her in his heart. Matthew 5:27-28 (ESV)
Christians have all too often been duped by the same crafty demonic spirit that the world has. The enemy has a grand scheme and is uniquely anointed to bring all-consuming destruction to people, both in and out of the church, by promoting a twisted, demented and extremely seductive spirit of lust.
The passion surrounding sex for Christians, while sometimes bridled, seeks to satisfy the same desires that those who are outside of Christ do. This is why pornography among Christians, and even among pastors and Christian leaders, is so widespread.
3  For this is the will of God, your sanctification: that you abstain from sexual immorality; 4  that each one of you know how to control his own body in holiness and honor, 5  not in the passion of lust like the Gentiles who do not know God; 1 Thessalonians 4:3-5 (ESV)
The focus is on an intense yet momentary experience instead of a much more satisfying, intimate and holy union between two people. "Sanctified lust" is not what God has planned for Believers. There is something so radically, wonderfully and mysteriously different for God's people in the area of sex, yet so few discover it. We, as godly men and women, are privileged in ways the world is not. If we have a true revelation of marital intimacy, we will be determined to give and receive love in ways the world could never understand. It's holy. It's pure. It's passionate.
THE CHRISTIAN DILEMMA
Christian marriages are regularly marred by self-focused arguments surrounding sex. The smiling faces you see on Sunday mornings are often experiencing wounding, rejection, frustration, temptation and confusion about their sex life. Churches are historically ill-equipped at addressing this issue, and this must change.
Further, churches are equally flawed regarding ministering to teens and singles about sex. This issue has very destructive earthly consequences, and it also has horrifying eternal repercussions. To ignore what is possibly the number one issue of morality and wholeness in the church is a catastrophic move by most of today's Christian leaders.
I propose appropriate yet direct and regular conversations, in safe settings, and with great integrity, on the topic of sex. If pornography is a daily struggle for many (most?) in the church, sex must be a teaching and equipping topic continually. If marriages are tense and often falling apart over this issue of sex, if husbands and wives aren't intimate and coming together as one as God intended, the church must step up to the plate.
I believe resources like we discovered at Focus on the Family can help churches in very specific and effective ways. Discussion was direct. Sexual situations were addressed without hesitating to speak plainly. I believe Christians are yearning for this, yet they have not had an outlet or resource to help them with their extremely sensitive and vulnerable questions. Too often they turn to secular culture for insight.
A NEW PARADIGM: ONENESS
24  Therefore a man shall leave his father and his mother and hold fast to his wife, and they shall become one flesh. 25  And the man and his wife were both naked and were not ashamed. Genesis 2:24-25 (ESV)
As my wife and I discovered at this amazing Focus on the Family retreat, which, by the way, was led by remarkable and highly qualified counselors including a Christian sex therapist, the pursuit of "oneness" is a much higher goal than a series of short lived, euphoric encounters.
The holiness, selflessness and deeper love experienced in the pursuit of oneness will make the demands and desires for a simple act of sex nearly grieving. The loss experienced when oneness isn't the intent of being together is tangible.
Of course, I can never do justice to the revelation we received during this retreat in a short article. I can simply say that my eyes were truly opened and there was language given to what previously felt like a nebulous, unintelligible truths about God's amazing gift of sex. Questions were answered, vulnerable discussions were had, tears were shed and legitimate excitement about a brand new chapter in our marriages hit us all.
6  How beautiful and pleasant you are, O loved one, with all your delights! Song of Songs 7:6 (ESV)

The act of marital love, when done as Believers with the Holy Spirit indwelling us, is absolutely nothing like what we see in our sexualized culture today. The adventure, the romance, the experience brings never-ending new layers, depths, revelations, joy, fulfillment and fun!
The weekend ends with a session on "Affair Proofing your Marriage," followed by "Leaving a Legacy of Sexual Wholeness." God has called us to victory in this area, and that victory will be felt through your family line for generations to come!
I want to encourage you to consider attending this marriage-altering weekend retreat at Focus on the Family right here in our hometown of Branson, Missouri.
You don't have to live your life fighting about sex. Rejection and anger is not your portion. Freedom from sexual frustration and disappointment awaits. Indescribable intimacy with your spouse and a brand new, God-ordained sexual journey is worth the small price you have to pay to attend this weekend in the beautiful Ozark Mountains.
The god of sex is overtaking our nation—and the church—and it must stop now.
27 "You have heard that it was said, 'You shall not commit adultery.' 28 But I say to you that everyone who looks at a woman with lustful intent has already committed adultery with her in his heart. 29 If your right eye causes you to sin, tear it out and throw it away. For it is better that you lose one of your members than that your whole body be thrown into hell. Matthew 5:27-29 (ESV)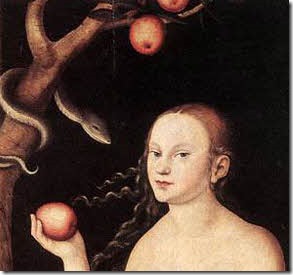 Does anybody still believe that passage of scripture? The message is so abundantly clear that it would require a delusion to come over the church for us to miss it. Yet, in so much of the church today lust is treated as mostly benign and as an expected part of our humanity. The idea that we can live free from any form of sexual lust seems to be laughable.
I'll never forget the time I was encouraging someone who was struggling with lust. I excitedly shared that they can live absolutely free from impure thoughts. His response was troubling. He unabashedly rejected that truth as unrealistic and absolute nonsense. To his credit he voiced what so many Christians feel—sexual lust cannot be avoided.
That deception is a brilliant plan of the enemy. Convince Christians that they are not expected or able to be free from the sin of lust (and pornography, pre and extra-marital sex, etc.). Create Matthew 5:27-29 casualties that result in an increasingly expanding eternal hell.
Do we even understand that those who willfully and continually surrender to the lusts of the flesh are living under the wrath of God?
1 And you were dead in the trespasses and sins 2 in which you once walked, following the course of this world, following the prince of the power of the air, the spirit that is now at work in the sons of disobedience— 3 among whom we all once lived in the passions of our flesh, carrying out the desires of the body and the mind, and were by nature children of wrath, like the rest of mankind. Ephesians 2:1-3 (ESV)
I'm not talking about those who are honestly wrestling with their sin nature, surrendering to Jesus, living a life of repentance and rejecting unrighteousness. They are in a good place being graced by God to have victory over sin. I'm referring to those who have given up or those who presume a life of sexual sin is to be expected. Those supposed Christians are in a very dangerous place.
12 Let not sin therefore reign in your mortal body, to make you obey its passions. 13 Do not present your members to sin as instruments for unrighteousness, but present yourselves to God as those who have been brought from death to life, and your members to God as instruments for righteousness. Romans 6:12-13 (ESV)
THE SEXUAL FRENZY MUST STOP
fren·zy [ˈfrenzē]
noun
a state or period of uncontrolled excitement or wild behavior.
It's time for the barrage of satanic, unholy and deadly focus on sex to stop. I'm talking to you, Christian.
The only reason impure sexual thoughts parade through the minds of Christians is because they aren't fully satisfied and deeply intimate with Jesus. The very real, passionate, joyful encounters with a holy God are absent. It really is that simple. When we are fully satisfied in God, anything that threatens that relationship, including lust and other sins, is soundly and immediately rejected.
We must put on the Lord Jesus Christ:
13 Let us walk properly as in the daytime, not in orgies and drunkenness, not in sexual immorality and sensuality, not in quarreling and jealousy. 14 But put on the Lord Jesus Christ, and make no provision for the flesh, to gratify its desires. Romans 13:13-14 (ESV)
Contrary to what most believe, impure sexual responses to the myriad of triggers that flood our senses every day are not normal for Believers. What I mean is this: for a Spirit-filled, blood-bought Christian who is on fire for Jesus, the expected response when seeing an attractive person is not sexual. Further, if one should accidently see something that would be an obvious sexual trigger (like soft-porn Victoria's Secret murals at the mall), the immediate reaction is not arousal but rather a grieved spirit. If temptation is the initial reaction instead of a grieved spirit, we can know we lack in intimacy with Jesus.
19 They have become callous and have given themselves up to sensuality, greedy to practice every kind of impurity. 20 But that is not the way you learned Christ!— 21 assuming that you have heard about him and were taught in him, as the truth is in Jesus, 22 to put off your old self, which belongs to your former manner of life and is corrupt through deceitful desires, 23 and to be renewed in the spirit of your minds, 24 and to put on the new self, created after the likeness of God in true righteousness and holiness. Ephesians 4:19-24 (ESV)
The preceding passage of scripture reveals two important truths:
We can't presume everyone who names the name of Christ actually knows him. Verse 21 makes that clear.
Sexual desires (and other sins) that exist outside of the bounds of Scripture are deceitful. When we are renewed in the spirit of our minds, our reactions to those triggers become completely different.
14 As obedient children, do not be conformed to the passions of your former ignorance, 1 Peter 1:14 (ESV)
Pleasures that exist outside of the bounds of the Word of God are deceitful. According to 1 Peter we are only passionate about such pleasures when we are ignorant of the truth of God. When we encounter God, past pleasures are exposed as distractions, threats and are disgusting to our spirits.
Christian's reactions to opportunities to sin are to be fully different than those who are lost. Don't be at all surprised when those in the world are pushing the envelope further and further. Miley Cyrus' actions shouldn't surprise us. The homosexual's sexual addictions aren't shocking. Their grid is different than ours. They are living fully in the flesh and when that happens the demands of the flesh become more intense as dissatisfaction grows. It can't be fulfilled. The only answer is to dive deeper into the only way they know to experience pleasure. 1 Thessalonians 4 makes this distinction clearly:
3 For this is the will of God, your sanctification: that you abstain from sexual immorality; 4 that each one of you know how to control his own body in holiness and honor, 5 not in the passion of lust like the Gentiles who do not know God; 1 Thessalonians 4:3-5 (ESV)
The risk of anybody surrendering to the lust of the flesh is extreme. It's deadly:
24 Therefore God gave them up in the lusts of their hearts to impurity, to the dishonoring of their bodies among themselves, 25 because they exchanged the truth about God for a lie and worshiped and served the creature rather than the Creator, who is blessed forever! Amen. 26 For this reason God gave them up to dishonorable passions. For their women exchanged natural relations for those that are contrary to nature; 27 and the men likewise gave up natural relations with women and were consumed with passion for one another, men committing shameless acts with men and receiving in themselves the due penalty for their error. 28 And since they did not see fit to acknowledge God, God gave them up to a debased mind to do what ought not to be done. 29 They were filled with all manner of unrighteousness, evil, covetousness, malice. They are full of envy, murder, strife, deceit, maliciousness. They are gossips, 30 slanderers, haters of God, insolent, haughty, boastful, inventors of evil, disobedient to parents, 31 foolish, faithless, heartless, ruthless. 32 Though they know God's righteous decree that those who practice such things deserve to die, they not only do them but give approval to those who practice them. Romans 1:24-32 (ESV)
If that doesn't put the very real fear of God into us, nothing will. This describes our culture, and nobody is exempt from being given over by God to a debased mind! If we are unrelenting in our pursuit of evil, including sexual lust, we risk becoming unable to discern righteousness. We will embrace the very sin that brought us down, not only for ourselves but for others.
This is one reason pastors are starting to agree to marry homosexuals. Their minds became debased and they eventually gave approval to others who practice the sin they embraced.
Just this week I heard about a pastor in Michigan who led a Spirit-filled church that had been vibrant and biblical for many years. That church closed after he aligned with emergent philosophies and affirmed homosexuality. His debased mind brought destruction as he gave approval to others who were practicing sin.
We need pastors who will boldly preach truth and communicate to their congregations that living in sexual lust, according to Scripture, will cost them their eternities!
INTIMACY
14 But each person is tempted when he is lured and enticed by his own desire. 15 Then desire when it has conceived gives birth to sin, and sin when it is fully grown brings forth death. James 1:14-15 (ESV)
These verses are powerful!
Unbiblical sexual desire results in death. But, lets turn it around. I believe we should be enticed by desire for intimacy with Jesus! When it is conceived it gives birth to righteousness, and when it is fully grown it brings forth life!
8 Draw near to God, and he will draw near to you. Cleanse your hands, you sinners, and purify your hearts, you double-minded. James 4:8 (ESV)
A determined resistance of sin and a passionate pursuit of God go together. We can't resist sin if we aren't intimate with God and we can't discover intimacy with God if we don't resist sin.
16 But I say, walk by the Spirit, and you will not gratify the desires of the flesh. Galatians 5:16 (ESV)
A life of praying, walking and living in the Spirit is mandatory if we desire to be free from the desires of the flesh. There's simply no other way. We will be satisfied supernaturally or we will be satisfied naturally. To live a supernatural life, and to be free from the desires of the flesh, we must pray in the Spirit as a regular part of our day. Our prayer life must be hot. Our faith must be alive. Our passion for Jesus must be ever increasing. It is, without question or argument, the only way.
Consider the Garden of Eden.
Adam and Eve were experiencing intimacy with God at a level that would overwhelm you and me. Then, their sin resulted in shame. Previously they were naked and innocent. After the fruit they covered themselves as guilt stole away their childlike freedom.
The answer to the shame is not to embrace it. Today the fig leaves have been removed as a celebration of the original sin of independence and rebellion. People like Miley Cyrus are making displays of decadence in a strategy of eliminating shame from ungodly sexual desire.
Her desire is for love and intimacy, but it will not be found the way she's going about it. Destruction is her guaranteed end unless she surrenders all. (We should be praying for Miley. God's passion for her is intense.)
The only answer is intimacy with Jesus. That's it. True, immersive, indescribable, supernatural intimacy with Jesus will result in immediate rejection of anything unholy. Going back to the Garden of Eden experience only comes through repentance and cultivating a life of never-ending, love saturated intimacy with God.
We are being deceived by the god of sex. Listen, all the hype surrounding sex is artificial. Can I just say that sex doesn't deserve all of the attention it gets? Yes, within the bounds of marriage it is a wonderful, bonding, playful and intimate experience. It's holy. But even that can't compare to the relationship and experience that comes when we are passionately in love with Jesus.
Nothing compares with intimacy with God! One moment in his presence and Miley Cyrus would be undone for eternity! She would soundly reject her previous belief system and behavior and be more satisfied than she had ever imagined!
3 His divine power has granted to us all things that pertain to life and godliness, through the knowledge of him who called us to his own glory and excellence, 4 by which he has granted to us his precious and very great promises, so that through them you may become partakers of the divine nature, having escaped from the corruption that is in the world because of sinful desire. 2 Peter 1:3-4 (ESV)

17 And the world is passing away along with its desires, but whoever does the will of God abides forever. 1 John 2:17 (ESV)
Yes, God is better than sex and it's time he gets the worship and adoration that the god of sex in our nation, and even in much of the church, has attempted to steal from him.
Unsaved Christians—do we understand the threat of sin in the life of Christians?
There is a glorious salvation to be had, and the enemy has tainted powerful, life-giving theologies in an attempt to counterfeit them—and draw people away from the one true God. God's passion is for people to be wildly in love with him, and that is what the enemy is afraid of. Instead of radical intimacy and passionate obedience, people are falling for a lesser false-doctrine that communicates God's apparent affirmation of them and affection for them—and it is resulting in a faux closeness to him for millions of "Christians."
Our salvation is glorious and it is also weighty. We can't presume upon it or take it lightly. I suggest it's possible that most people who are convinced of their position in Christ would actually be in Hell if they died today. I will share some convincing and powerful stories that speak directly to further down in the article. People like Corrie Ten Boom, John Mulinde and Daniel Ekechukwu have a perspective that few others do.
The concept of unsaved Christians seems contradictory. I understand that. A Christian is a follower of Jesus. I am suggesting that there are many followers of Jesus, many who name the name of Christ, who are living their lives following him in an unsaved condition.
"And to the angel of the church in Sardis write: 'The words of him who has the seven spirits of God and the seven stars. "'I know your works. You have the reputation of being alive, but you are dead. Wake up, and strengthen what remains and is about to die, for I have not found your works complete in the sight of my God. Remember, then, what you received and heard. Keep it, and repent. If you will not wake up, I will come like a thief, and you will not know at what hour I will come against you. Yet you have still a few names in Sardis, people who have not soiled their garments, and they will walk with me in white, for they are worthy. The one who conquers will be clothed thus in white garments, and I will never blot his name out of the book of life. I will confess his name before my Father and before his angels. He who has an ear, let him hear what the Spirit says to the churches.' Revelation 3:1-6
But, are we not free from condemnation if we are in Christ Jesus? Yes. But, let's look at that verse:
There is therefore now no condemnation for those who are in Christ Jesus. Romans 8:1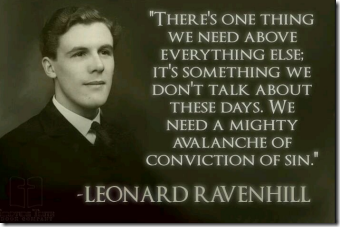 A massive and increasing number of Christians have been lulled into a slumber regarding the reality of salvation. They have a reputation of being alive, but are dead because of their sin. The common presumption is now that if we pray, read our Bible, go to church and identify ourselves as Christians than we are automatically exempt from condemnation. The problem? Too many have misunderstood just what it means to be in Christ Jesus. Tragically it's true that countless professing Christians are actually living in a place of condemnation because they aren't truly in Christ Jesus. We can't just call ourselves Christians and presume that we are truly in Christ.
For to set the mind on the flesh is death, but to set the mind on the Spirit is life and peace. For the mind that is set on the flesh is hostile to God, for it does not submit to God's law; indeed, it cannot. Those who are in the flesh cannot please God. Romans 8:6-8
For the last 24 years my life and ministry have been marked by a troubled spirit and an unrelenting passion for extreme surrender, zealous prayer and an unapologetic call for passion, repentance and holiness. I understand just how separated, intense and broken we must be to truly be counted among the saved—or, I at least have an understanding of the type of deception that is causing people to remain careless in their walk with Jesus. To be a true follower of Jesus requires more than today's theologies are communicating, and that does indeed both anger and wreck me. This is why I just cannot lead a church or ministry without an intense, burning edge to them. Anything short of radical just can't be promoted anymore!
Why is my spirit troubled? Because I am convinced both by Scripture and by a horrifying encounter I had with the terror of Hell over two decades ago that a shocking percentage of professing Christians are on their way to Hell. We must exhort one another into radical faith.
Take care, brothers, lest there be in any of you an evil, unbelieving heart, leading you to fall away from the living God. But exhort one another every day, as long as it is called "today," that none of you may be hardened by the deceitfulness of sin. Hebrews 3:12-13
The risk of falling away is very real, and very terrifying:
For it is impossible, in the case of those who have once been enlightened, who have tasted the heavenly gift, and have shared in the Holy Spirit, and have tasted the goodness of the word of God and the powers of the age to come, and then have fallen away, to restore them again to repentance, since they are crucifying once again the Son of God to their own harm and holding him up to contempt. Hebrews 6:4-6
In my encounter, I was dragged toward Hell as a praying, worshiping, professing Christian—and I almost went mad. The terror is beyond anything I could ever describe and I wouldn't wish it on anybody. When people tell others to go to Hell, they have no idea what they are saying.
When I came out of the encounter I received the most troubling message that God has ever given me: Many Christians will be shocked to find themselves in Hell one day. My life long mandate is to shout this truth and awaken the sleepers.
These are people who believe they are in Christ Jesus—but are not—and who are heading to a judgment day that will stun them. This is why continual warnings and messages of awakening must pierce our church culture. This is why anything less than a white hot, high bar atmosphere of fervent prayer, repentance and brokenness must be rejected in our churches. It's time for Ichabod churches to be made known so it become clear who the martyr-minded true Believers are. Those who are willing to take up their cross make up the true church.
Today the world is watching millions of people following Jesus with no cross on their backs, and this is the heretical deception that must be exposed. God will, in time, reveal the wheat and the tares.
Then Jesus told his disciples, "If anyone would come after me, let him deny himself and take up his cross and follow me. For whoever would save his life will lose it, but whoever loses his life for my sake will find it. Matthew 16:24-25
CHRISTIANS LIVING IN MINOR SIN GO TO HELL?
 And "If the righteous is scarcely saved, what will become of the ungodly and the sinner?" 1 Peter 4:18
With the emerging of the false-grace, or what I prefer to call unbiblical grace, teachings, the thought of worshiping, tithing, praying, Bible reading Christians who have great families and seem to be the model of righteousness going to Hell seems ridiculous.
I believe this is one of the most important passages of Scripture in today's false-grace generation:
For if we go on sinning deliberately after receiving the knowledge of the truth, there no longer remains a sacrifice for sins, but a fearful expectation of judgment, and a fury of fire that will consume the adversaries. Anyone who has set aside the law of Moses dies without mercy on the evidence of two or three witnesses. How much worse punishment, do you think, will be deserved by the one who has trampled underfoot the Son of God, and has profaned the blood of the covenant by which he was sanctified, and has outraged the Spirit of grace? For we know him who said, "Vengeance is mine; I will repay." And again, "The Lord will judge his people." It is a fearful thing to fall into the hands of the living God. Hebrews 10:26-31
This means that tongue talking, hand lifting pastors, for example, can go to Hell if they struggle with lust. People that refuse to forgive another are at risk of Hell. If we continue in sin the Bible is clear—there remains no sacrifice for those sins. There are supposed minor sins such as gossip, lust, rebellion to authority, lying and others that seem to fly below our radar—but not God's. We can't continue in so called minor sins and presume all to be well. We will experience judgment in this life and in the next if we do not repent. This brings the sweet little lady who's known as the church gossip into the light—and a terrifying light it is.
Have you ever met someone who has lived with unforgiveness in their heart? What about someone who is into pornography? It's horrifying to think this, but those very people, even if they are amazing in every other way, are very possibly unsaved right now. Barna recently reported that 97% of BORN AGAIN CHRISTIAN men are into pornography! 84% of Christian women are viewing pornography.
Is it any wonder Leonard Ravenhill famously said that he doubts that 5% of professing born again Christians in America are truly saved?
Therefore we must pay much closer attention to what we have heard, lest we drift away from it. For since the message declared by angels proved to be reliable, and every transgression or disobedience received a just retribution, how shall we escape if we neglect such a great salvation… Hebrews 2:1-3
CORRIE TEN BOOM
Consider Corrie Ten Boom. You may have read her story in the book The Hiding Place. She was a general in the faith as she and her family hid Jews during the Holocaust. Eventually they were discovered and were put into a concentration camp. She ministered Jesus in inhuman conditions. She was faithful in a time where all faith was lost. Ultimately, after torture at the hands of one particular guard and countless horrors, her entire family was killed. The war ended and Corrie was released.
Shortly after Corrie was walking down the road when a man approached her. He said, "Excuse me, you were in the camp, weren't you?" Corrie affirmed that she was. He continued, "After the war I gave my life to Jesus. I prayed that he would allow me to find one person that I hurt so badly in the concentration camp." It was the guard—the one who brutally tortured and killed her family. He said, "I told God that I wanted to seek their forgiveness. Would you please forgive me?"
Corrie, in her own words, shared her reaction. She said that she simply could not forgive him. As that thought consumed her soul, God spoke to her. He said, "Corrie, if you don't forgive him, I won't forgive you." She knew, as a general in the faith, if she refused to forgive that man than she herself would die in her sins. Hell was her future. She then looked at the man who brought so much horror to her and took his hand and said, "I do forgive you."
She said the love of God shot through her hand into the former guard's.
Tragically, so many Christians today presume they are exempt from such truths in Scripture.
For if you forgive others their trespasses, your heavenly Father will also forgive you, but if you do not forgive others their trespasses, neither will your Father forgive your trespasses. Matthew 6:14-15
THIS IS A MUST WATCH VIDEO. IT WILL ROCK YOU TO TEARS:
DANIEL EKECHUKWU
Daniel Ekechukwu is a Nigerian pastor who died tragically in a car accident. He was told that he would go to Hell if he wasn't raised up—because he refused to forgive his wife regarding an issue. Here's a short transcript:
"Daniel, if the book of your life was to be closed today, this would be your portion."

"No, I'm a pastor; I'm a child of God. I'm born-again — and I've preached all over…."

"Enough, Daniel, on your way to the first hospital, you were asking God to forgive you, but you would not forgive your wife. And your sins have not been forgiven. It is a matter of reaping what you've sown. You cannot sow unforgiveness to your wife and reap forgiveness from God."
JOHN MELINDE
Check out this lengthy but wildly troubling story of an encounter by John Mulinde, a leader with a world ministry on every continent except Antartica. God told him, "If I had come today to take My Bride, you wouldn't be part of that. I wouldn't take you." :
Then suddenly a bright light hit my eyes. My eyes were closed. I was on my knees with my head on the ground, but a bright light hit me. I lifted up my eyes and said, "What is this?" I opened my eyes and I couldn't look in the light. Even when I closed them, it pierced into my eyes. I bowed my head again, and I was trembling and thinking, "What on earth is going on?" Then I heard a voice, deep and calm. He called my name three times. I couldn't answer. There was no strength in me to answer, but inwardly I was saying, "I'm here." He called me—"John"—three times.

Then He said to me, "I knew you before the creation of the world, and I chose you and set you apart to serve Me as a witness in these last days. I want to say to you, if I had come today to take My Bride, you wouldn't be part of that. I wouldn't take you." I can't describe the shock that came upon me. I think I was in shock. I didn't even respond. It hit me. He repeated it. He said, "I wouldn't take you. For it is written, 'He will appear to those who wait upon Him' (Isa. 49:23, paraphrased). You're not living your life as a person waiting upon Me. You're allowing all kinds of filth to come into your life. You're living like one who cares not." As I said, I couldn't speak with my lips.

At that moment I was thinking, "This can't be happening to me. I gave up my job to serve the Lord; I gave up my house that my father had given me because I wanted to go to the mission field. I gave up this, I gave up that; this can't be God saying to me that He wouldn't take me." None of my theology and teachings could accept that. He spoke to me these words written in the book of 1 Corinthians 6. He quoted them; I found them later. I couldn't even remember that they were in the Scriptures, but later on I found them in the Scriptures. It says: "Do you not know that the unrighteous will not inherit the kingdom of God? Do not be deceived. Neither fornicators, nor idolaters, nor adulterers, nor homosexuals, nor sodomites, nor thieves, nor covetous, nor drunkards, nor revilers, nor extortioners will inherit the kingdom of God" (1 Cor. 6:10). "THE HEART IS DECEITFUL ABOVE ALL THINGS, AND DESPERATELY WICKED"

He went on to say to me, "Your life is so full of filth. You walk with an outward appearance, and you cover many things in your heart. You forget that I am the Lord who examines the heart. You are not ready to meet Me." He began to say to me, "If your life is full of this and this and this and this, then are you ready for My appearance?" As He measured the various things, I could say, "OK, Lord, have mercy." But then He mentioned one thing that my heart rejected. In my own understanding, I had never turned into that. He said, "If your life is full of fornication . . . " And everything in me said, "Oh, no. That cannot be." I said it in my heart, and the voice stopped. For a moment there was silence. Then He said to me, "There is no crooked word that comes out of My mouth. Do you call Me a liar? But because you don't even know your own heart, I will show it to you. Remember this day when you were in this place at this hour?"

Brothers and sisters, I didn't even remember. I practically saw myself back in that very moment—not as a memory, but as a reality. I was back in that moment. I saw myself sitting in the taxi waiting for the taxi car to be filled. Then I was looking out at some lady with all kinds of filthy imaginations. The moment it came back, I thought, "Oh, God, I have sinned against You." He said, "No, you haven't sinned. You live in sin. You live in that. You live from morning to evening in such imaginations. Even in your bed at night you indulge in the same. I know every moment of your private life. I know your thoughts. You don't even fear, even sitting in church. Someone steps up on the platform to serve Me and you strip them naked in your imagination. You imagine all kinds of things. I am the Lord who examines the heart. Have you not read that he who even looks upon a woman to lust after her has already committed adultery with her (Mt. 5:28)?" Pictures began to pass before me of how my imagination works.

This isn't something of which I could say, "Lord, I fell in sin. Lord, I was weak." It was my way of life. It was my constant way of life. I was comfortable in it. I was comfortable that no one else could see it, but God was saying, "I see it. I am the Lord who examines the heart." I was so ashamed, but then He said, "That's not the worst of all. You still live in this." He began to mention things that appear humanly small: the envy, the manipulation and undercutting of one another so that you remain appearing the best, so that you appear to do the best, to preach the best, to work more miracles, to be more anointed; all the manipulation and self-promotions, all the grudges we hold in our hearts when we see someone else being promoted or recognized before us.

The way the Lord brought it up, it was so filthy. I cried and cried, and at some point I was so intent on my grief. Then He raised His voice and said, "Keep quiet and listen." "I NEVER KNEW YOU; DEPART FROM ME, YOU WHO PRACTICE LAWLESSNESS!" I kept quiet, and He went on and on and on, unveiling more and more things. Even the things which appear so small, at that moment appeared so rotten. I felt like I was standing before the judgment seat with everything being thrown out. I wanted to say, "Stop, stop, I accept it all," but He wasn't stopping. At some point I was just saying, "I'm sorry, I'm sorry, I'm sorry." He said, "Keep quiet." I wasn't speaking loudly; I was speaking in my heart. He said, "Keep quiet and listen."

As He continued I thought, "I must have been deceived. All along I thought I was serving God and yet I'm so filthy inside. I must have been deceived. The Devil must have taken my life captive a long time ago." At that moment I thought of the miracles we were witnessing. I thought of the healings. I thought of all those wonderful things, and suddenly my heart sunk. I thought, "The Devil has so deceived me that he could even use me to produce counterfeit miracles; to produce things I thought God was working—and yet it was the Devil all along . . . "

The voice kept quiet for a moment, and then He said to me, "Why are you imagining such thoughts? I don't do miracles because you're worthy. I do miracles because I love My people before whom you stand to preach. Have you never read of how they will come to Me on that day and say, 'Lord, Lord, in Your name we worked miracles, cast out demons, and prophesied'? Then I will say to them, 'Get out of My sight, you workers of iniquity. I never knew you'" (Mt. 7:21–23, paraphrased). He said, "Don't depend on the miracles to assess your worthiness. Your worthiness isn't in the signs and wonders you witness in ministry. I do miracles because I love the people, and My name shall never be left without witness on earth." He said, "Have you not ever read that without holiness, no one will see God (Heb. 12:14)? It's not the miracles; it's the holiness that comes from God." He spoke to me the scripture in the book of Hebrews.

Here's the full length sermon he delivered at the International House of Prayer in Kansas City—possibly one of the most powerful sermons ever:
Do we need to confess our sins as Believers? Should we be sin conscious?
Yes and yes.
False-grace teachers would say that it's not necessary to confess sins because there is no sin in us. God's grace has eradicated it.
Folks, let me be very, very clear: that is a heretical teaching that absolutely puts people at risk of Hell.
1 John 1:8-9 (ESV) 8 If we say we have no sin, we deceive ourselves, and the truth is not in us. 9 If we confess our sins, he is faithful and just to forgive us our sins and to cleanse us from all unrighteousness.
Life Application Bible notes:
Being God's people does not mean denying sin (1:8), but confessing it. Because all people are sinners, Jesus had to die. Because sin is not completely eradicated from the lives of those who believe in Jesus, God graciously gave his followers provision for the problem of sin.
It's not only critical, but it's wonderful to live in a state of continual repentance! God's love for us is so amazing, that running away from sin and to him is awe inspiring!
As we daily allow God to search our hearts and reveal issues that are barriers to his love fully impacting us, the freedom and resulting life is amazing!
I often hear people say that Christians shouldn't be sin conscious. Not only is that not biblical, it does us a disservice. Ignoring sin doesn't disarm it, it empowers it! Allow God to reveal the darkness and set us free!
2 Corinthians 7:1 (ESV) 1 Since we have these promises, beloved, let us cleanse ourselves from every defilement of body and spirit, bringing holiness to completion in the fear of God.
We must remain diligent regarding sin. As we grow in grace and knowledge we will have the strength to remain stable.
2 Peter 3:14 (ESV) 14 Therefore, beloved, since you are waiting for these, be diligent to be found by him without spot or blemish, and at peace.

2 Peter 3:17-18 (ESV) 17 You therefore, beloved, knowing this beforehand, take care that you are not carried away with the error of lawless people and lose your own stability. 18 But grow in the grace and knowledge of our Lord and Savior Jesus Christ. To him be the glory both now and to the day of eternity. Amen.
FIVE MARKS OF THE FALSE GRACE MESSAGE: A THEOLOGY OF EXEMPTION
I discuss this point in an article titled Five Marks of the False Grace Message:
Point One:

We believe in a theology of exemption.

A theology of exemption states that since we are saved, we are exempt from the penalties of sin. That there are parts of the Bible that no longer apply to us. Yes, it's a heresy. False-grace removes bible-based responsibilities to respond to God in holiness.

The number of people who subconsciously or unwittingly embrace a theology of exemption is far greater than those who explicitly pronounce their agreement with this doctrine. Many subscribe to false-grace doctrines without realizing their deception.

Many have been lulled into a false sense of security while actually existing in an unsaved state. They are confident they'd enter Heaven if they died, yet the reality is that they would not. They have come to believe they are exempt from certain parts of the Word of God that requires response.

1 Peter 1:15-17 (ESV) 15 but as he who called you is holy, you also be holy in all your conduct, 16 since it is written, "You shall be holy, for I am holy." 17 And if you call on him as Father who judges impartially according to each one's deeds, conduct yourselves with fear throughout the time of your exile,

Be holy. God judges according to one's deeds. Those who hold to a theology of exemption don't believe they are subject to what this verse is communicating. The command to be holy is to them a great goal, but not a mandate. A principle not a command.

Our name can actually be removed from the book of life—and that is determined by our obedience, our holiness. Sin can still separate a follower of Christ from him. The Rich Young Ruler saw that this was the case. He wanted to follow Jesus, but could not. He was not exempt from judgment even though he wanted to follow Jesus.

The argument of grace is actually quite revealing. People in the false-grace movement would say, "It's not possible to be holy, or to avoid sin, so thank God for his grace that covers those sins. In fact we are automatically holy… innocent by association!"

Grace isn't meant to cover up sin, grace is power! Those who walk in true grace would never say that we, as Christians, are predisposed to sin! True grace enables us to do the impossible! False-grace confesses that we cannot. Because of the cross and the resurrection of Jesus, we now have something they didn't have in the Old Covenant—we have the power to obey! We can do this!

In fact, not only aren't we exempt from obedience in the New Covenant, the call to obedience is even more humanly impossible than in the Old!

Matthew 5:21-22 (ESV) 21 "You have heard that it was said to those of old, 'You shall not murder; and whoever murders will be liable to judgment.' 22 But I say to you that everyone who is angry with his brother will be liable to judgment; whoever insults his brother will be liable to the council; and whoever says, 'You fool!' will be liable to the hell of fire.

We as Christians are not exempt from judgment or from the repercussions of sin. If we are in Christ, there is no condemnation, but if we are deceived by false theology into thinking we are in Christ, while actually living in disobedience, we are in trouble. We are not in Christ and there is condemnation. No salvation. The wrath of God remains on us. False-grace doctrine is eternally deadly. There are many people following Jesus today in an unsaved condition.

John 3:35-36 (ESV) 35 The Father loves the Son and has given all things into his hand. 36 Whoever believes in the Son has eternal life; whoever does not obey the Son shall not see life, but the wrath of God remains on him.

John 3:18-19 (KJV) 18 He that believeth on him is not condemned: but he that believeth not is condemned already, because he hath not believed in the name of the only begotten Son of God. 19 And this is the condemnation, that light is come into the world, and men loved darkness rather than light, because their deeds were evil.

Deeds. Fruit. Works. They are evidences of our position in Christ.

Yes, it's hard to get saved, hard to stay saved, but if we walk in humility and grace and in the Spirit, eternity with Jesus is our inheritance!
WHAT ABOUT GRACE?
I believe one of the most vile teachings the unbiblical grace message communicates is that we as Christians are hopeless—that we cannot find freedom from sin. It is presumed that we will continue in sin but we are exempt from judgment. What a fallacy that is! It is an offense to the cross to declare through our teachings that the sacrifice of our precious Lord is insufficient to keep us from sin.
True grace enables us to turn from temptation. Grace is power and we need a revelation of this power in the church like never before!
When we turn to God in repentance after falling, it's the mercy of God that keeps judgment from us. If we are truly in Christ, repentant and walking in obedience, God will always be there to help us through every addiction, habit, fear, inappropriate thought and attitude of the heart. His grace empowers us to win! The cross is that powerful!
I often hear Christians say, "Well, we sin every day…" What? If we sin every day we have a serious sin problem. This is a very dangerous place to be. If we continue in sin, there remains no sacrifice for that sin! We need the true grace of God to enable us to walk free from sin, not free in sin!
We must shout this message and pray for a reformation in the understanding of salvation. Christian Universalism is moving at great speed. A local well known minister has recently declared their church to be gay friendly, that the Bible in it's current form is not the accurate Word of God and that they believe that all will ultimately be saved. My God! This is a manifestation of a theological thread that is weaving into the fabric of mainstream Christianity.
This is exceedingly dangerous. Will you help sound the alarm? We must slow the flow to Hell and our mission begins in the church.
For it is time for judgment to begin at the household of God; and if it begins with us, what will be the outcome for those who do not obey the gospel of God? And "If the righteous is scarcely saved, what will become of the ungodly and the sinner?" 1 Peter 4:17-18
Salvation is not easy to receive or continue in, contrary to popular teachings—but for those who are truly saved, we have a glorious eternity with the lover of our souls ahead of us!
I wrestle with the severity of salvation daily, and while I do fail at times, I do not have a pattern of sin in my life—not because of my ability, but because of God's. This must be the testimony of all, and from that place we can live in never-ending joy, freedom and abundant life!
Those who heard it said, "Then who can be saved?" But he said, "What is impossible with man is possible with God." And Peter said, "See, we have left our homes and followed you." And he said to them, "Truly, I say to you, there is no one who has left house or wife or brothers or parents or children, for the sake of the kingdom of God, who will not receive many times more in this time, and in the age to come eternal life." Luke 18:26-30