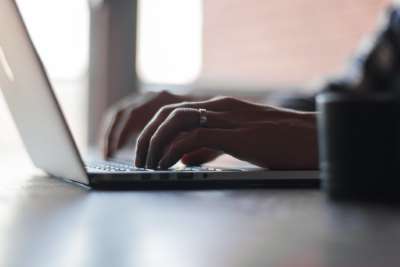 It's time for the morality police to return to our modern world.
After reversing their decision to ban pornography on their platform, the OnlyFans Twitter account celebrated with a Tweet: "Thank you to everyone for making your voices heard."
Founded in 2016, the site claims to have more than 130 million registered users and over 2 million creators. The voices of 130 million people crying out will most certainly be heard, and it's a further indication of how wicked, lost and debased our society has become.
If it were only the lost who were shouting their demands for erotic media, that would be one thing. Tragically the porn pandemic has long since infiltrated the church, members and clergy alike.
Countless pastor's voices have been heard. Innumerable Christian's voices have been heard. The cry for porn is loud, clear and persistent. 
We are in the middle of a spiritual crisis that shrouds our culture with the stench of death. Instead of God's people embracing a deeply consecrated life of holiness, intercession and radical surrender, too many have plunged deep into the pit of wickedness. The vice-grip of pure evil is suffocating the very life out of the children of God.
WHERE ARE THE MORALITY POLICE?
My wife was sharing with me about a mystery series she watches that features someone in the role of morality police. Her duties included enforcing dress codes, reporting illegal alcohol consumption (the setting is during prohibition) and calling out behaviors that violated a common code of ethics.
I've lived most of my adult life being inundated with teachings, theologies and church cultures that decry any hint of so-called legalism. Messages of holiness, consecration, taking up our cross and anything that smells of works has been called out as legalistic. While inviting all sorts of religious accusation, I've said many times over the decades that I'd rather be a holiness preacher contending for revival than a spiritualized freedom-fighter who celebrates free-will and minimizes the power of sin.
As a result of these false-grace messages, we are watching the world plummet into hell at warp speed. 
We need the morality police, preachers of righteousness who have a backbone of steel and fire in their eyes as they call out debauchery.
Today's moral collapse shouldn't be shocking, but in a way it still is. How can sites that promote pornography be allowed to exist? I'm not talking about legalities. I'm not talking about freedom of speech or expression. I'm talking about the lack of horror among the people that such immorality can find a place to call home. 
JUDGMENT BEGINS AT THE HOUSE OF GOD
On the other hand, it shouldn't surprise us when the lost choose to live as the lost. They do lost type things. Sexual pleasure is one of the most powerful forces known to man and if one doesn't subscribe to a religious ideology or another ethical code that forbids certain expressions of it, then what reason would they have to resist? Outside of the conviction of the Holy Spirit, abstaining from many biblical sins makes no sense. Sex, drunkenness, witchcraft, foul language and other ungodly current day realities are enjoyed without guilt or restriction.
Yet, within the construct of the church, the moral code absolutely does exist. 
I've known pastors who thought it was nothing to share from the pulpit about R rated movies and immoral television shows. I've walked in on pastors in their homes watching movies containing foul language and nudity. 
Years ago, rock music was obviously rejected by the church as worldly.
Wikipedia reports, "Most traditional and fundamentalist Christians did not view rock music favorably when it became popular with young people from the 1950s."
The Pentecostal youth pastor and author of the Cross and the Switchblade, David Wilkerson, called it "Satan's Pentecost" and portrayed rock 'n' roll concerts as a kind of inverted Pentecostal worship, with demonic speaking in tongues.
Today? Pastors and Christians fill their lives with it along with other immoral genres. In fact, as a youth pastor in the 1990's I regularly preached against the emergence of "Christian rock" music while promoting a lifestyle of soaking in deeply anointed worship music. 
David Wilkerson said, "Oh how God's people need discernment. Great deceptions abound every where, not only regarding the rock and punk music of the young, but also in regard to new forms of worship and praise being promoted. Some of it is born of the Holy Spirit, but much is born of the flesh – and only those who walk in the light know the difference."
Yes, we need holiness preachers to arise again. The world will do what the world does. It will grow much darker as hell grows larger. This is a fact that causes my stomach to turn and my heart to grieve. More than any time in history we need a church on fire, a consecrated bride who lives a separated, surrendered, repentant and passionate existence. We must have a movement of remnant Christians who tremble in the fear of the Lord, who abhor wickedness and who will call out lukewarm, apathetic religiosity. 
It's easy to presume judgment is coming to our dark planet. What we need to do is capture God's heart for the church, for his bride, for you and me. Judgment starts here. The terror of the Lord is a very real thing and it must consume us just as much as his intense love does. 
FREEDOM CAN BE YOURS
If you are bound by pornography, you need to grasp both God's love and his terror. He is zealously drawing you to himself and there is dramatic, supernatural and miraculous freedom to be found. The grip of the enemy is nowhere near strong enough to keep you. One moment in the immeasurable presence of the Holy Spirit will set you free forever. You simply must repent, reject unrighteousness, flee lust and sexual temptation and fall desperately in love with Jesus. Eliminate most movies, television and other media. Shut off the music. Consecrate yourself and flood your life with worship, intercession and the Word of God. When you do, revival will ignite in your heart.
I pray God's fear and his love capture every one of us. The times are going to become much more difficult. Temptations will feel nearly impossible to resist. The darkness will only grow darker. We need a company of firebrands who reject the allure of the enemy and who go deep into the heart and plan of God for their lives. We need revival.
Photo credit: "Hands Typing on Laptop Keyboard" by Image Catalog is marked with CC0 1.0
Originally published by The Stream.