Puppet Master Pastor: Controlling Pastors vs. Manipulative Congregations
The spirit of control and the nightmare of dysfunctional churches.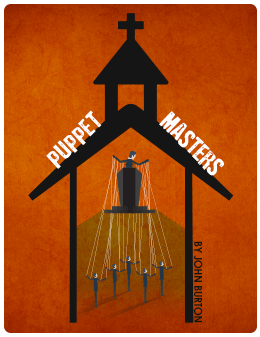 I'll lead with the solution. A culture of prayer is the prescription not only for controlling, manipulative and dysfunctional churches, but also for every "normal, healthy" church. It's the call for all. I've written extensively on this and I am more convinced than ever that programs and politics must be set aside in favor of developing a night and day, all-encompassing, deeply saturating and strikingly potent culture of intercession in the church.
I hear often from people who have become jaded by controlling or even abusive pastors. I am also well aware of the resistance and manipulation that manifest through the people. The demands to fashion a golden calf are loudly sounded when the leader heads into inconvenient, costly and uncharted territory.
We don't only have one puppet master pulling the strings. The other side is pulling back and this wicked, internal battle is threatening the advance of God's kingdom.
THE PURPOSE OF CHURCH SERVICES
Prayer meetings. Intercession. A well developed culture that breathes and burns with the call to contend in prayer is the primary purpose of every church, and this means our church services should be driven by fiery, authoritative intercession.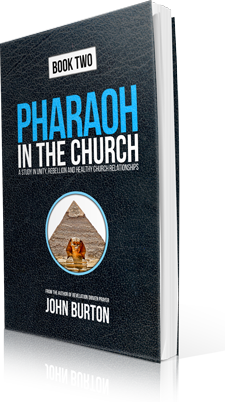 We don't need another professional organization that gets more intoxicated every time new flesh, or, rather, a new visitor, walks through the door. We don't need humanistic vision, goals or projects to complete.
I'd encourage you to read my book Pharaoh in the Church. In it I call pastors to quit forcing people to make bricks so their personal kingdoms can be built. There is no need for bricks where they are called to go. The tent in the wilderness where the cloud and fire reside needs worshipers, not slaves.
A worship lyric by Brian Ming sums it up best:
God forgive us for building kingdoms of man on doctrines of demons in your name.
17  And he was teaching them and saying to them, "Is it not written, 'My house shall be called a house of prayer for all the nations'? But you have made it a den of robbers." 18  And the chief priests and the scribes heard it and were seeking a way to destroy him, for they feared him, because all the crowd was astonished at his teaching. Mark 11:17-18 (ESV)
The spirit of control and manipulation that we see in so many churches today is a manifestation of the spirit of religion. In the above well-known Bible passage, it's clear that Jesus will have nothing to do with churches that are driven by personal ambition. The people were using the house of prayer for their own benefit, to financially profit. Of course, financial strength isn't inherently wrong. But, when motives are tainted by impurities, we have a problem.
It's another Tower of Babel, a massive project developed with heaven as the focal point…and self-exaltation as the goal.
4  Then they said, "Come, let us build ourselves a city and a tower with its top in the heavens, and let us make a name for ourselves, lest we be dispersed over the face of the whole earth." Genesis 11:4 (ESV)
THE SPIRIT OF RELIGION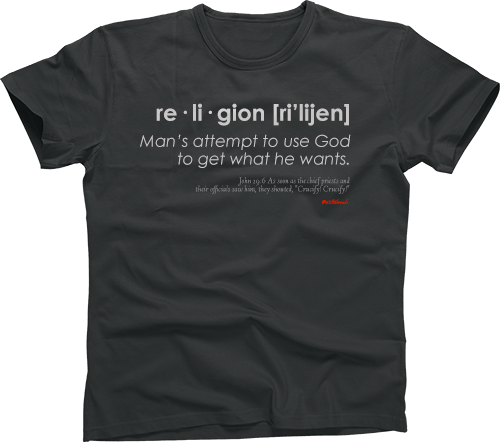 My definition of the impure spirit of religion is this: man's attempt to use God to get what he wants.
We see that in play with the thieves in the Temple and we see it in play in churches today. Pastors often fall into the trap of using the church as a vehicle to fulfill their personal missions and dreams. The people are well familiar with the consumer society we live in, and all too often they are consumers in the church as well. They want what they want and they won't make it easy for the pastor if they don't get it.
Again, the answer is developing a prayer culture that is so predominant and foundational that it drives the entire church. The services are more like prayer meetings than TED Talks, filled with cries and groans of intercession and the manifestation of holy love that results. It's very hard if not impossible to hate or despise or even to fight against those you are weeping over, contending in prayer for.
Pastors need to lay their expectations down and simply lead the people into the glory of God. Yes, challenge them. No, don't shrink back. But don't make the experience about busyness, projects or fulfilling a personal dream.
The people need to understand the leader is called to lead them into an uncharted place. They should let go of the demands and simply follow, pray and battle as holy soldiers.
DUELING PUPPET MASTERS
The dueling puppet masters need to stand down and eliminate the competition, the pressure and the strife from the camp. No more tug-of-war. No more control. We need the inappropriate expectations to cease.
Understand, I'm not campaigning for some sort of organic, casual, careless or passive church experience. Not at all. I believe our call into the Ekklesia, into God's governmental service, is one that will cost us everything. The price is high and it's not for the apathetic, self-indulgent person. The battle is extreme and it demands we are at our very best, equipped, prayerful and dressed for war.
Yes, our apostolic leaders must boldly call us into action. Yes, the body must be in position. They must lift up the arms of their leaders, strengthening them in the fight.
What we don't need for even one more Sunday service is pastors who are trading their prophetic mantle for that of salesmanship, attempting to convince the people buy what they are selling so they can be personally enriched, their reputation enhanced and their lust for success satisfied. No more spiritualizing personal endeavors and expecting the people to supply the need.
We also don't need a casual people who are passive-aggressive, who manipulate and control the leadership in order to coerce them to change the direction of the church or to meet their selfish demands.
We need bold, selfless leaders who are willing to lay down their lives for the sheep.
We need consecrated, surrendered people who are dying daily and enlisted as soldiers.
The innumerable projects, promotions, groups, functions and busyness in today's church really need to come to an end. Trade it all for prayer meetings. Gather the people together and run the race of intercession together. Equip the saints, preach on fire, pray without ceasing and head out into the wilderness of encounter. That, my friend, is church.