Three simple yet powerful truths will help unlock your financial future.
Listen to the podcast here:
When my family of seven moved to Branson, Missouri, we were in uncharted territory after twenty years of local church ministry. We were excited to jump into this new season, yet we knew we'd have to get creative with our financial strategy. The Ozark Mountains have millions of beautiful trees, but money doesn't grow on any of them.
Super long story very short, we decided to start a new business in this tourist destination. Specifically, a new escape room attraction was our plan, and we had a lot work ahead of us in the next six weeks (yes six!) before we opened the doors.
THE SECRET SAUCE OF FINANCIAL FREEDOM
WISDOM
18  You shall remember the LORD your God, for it is he who gives you power to get wealth, that he may confirm his covenant that he swore to your fathers, as it is this day. Deuteronomy 8:18 (ESV)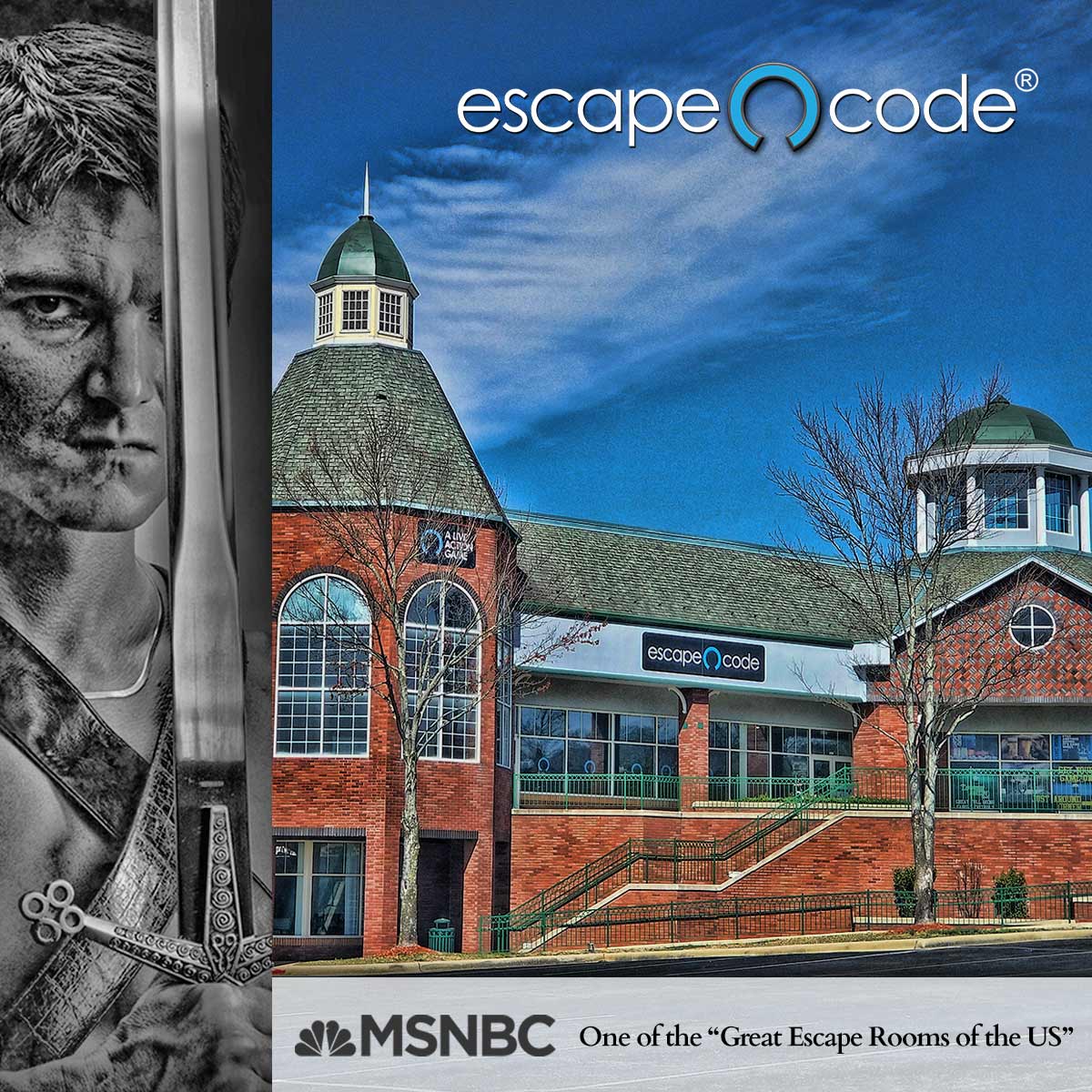 Today, the escape room industry is quite saturated and it's difficult to start one in most cities. Competition is fierce. In late 2015, however, that was not the case. Nobody had started an escape room in Branson, and we felt it made sense to move toward being the first as being first to market in this industry is critical.
We believe this was a "God idea," and we didn't hesitate in our planning for one minute. Time was of the essence. From that point on, we remained prayerful and diligent as we covered every base we could find, and then several we didn't even knew existed! We consulted with experts, researched (and visited) many other escape rooms in the nation and learned all we could about starting a business. We studied nonstop.
Understand, God absolutely has given us the power, the ability, to create wealth. What does this mean? He paved the way, but he's not going to do it for us. He has set us up for success. He's ready to move miraculously as we move obediently. He is the one who will bring the increase, yet, it's you and I who must move out and build the systems, do our due diligence and work smartly in the creation of wealth. Of course, we must be very careful to understand that it's God, and not us, who enables this wealth creating ability. (Wealth is simply financial resource, money and material goods that we can use in our lives and to advance the Kingdom Wealth and wealthy are not one in the same.)
For us, this step of applying wisdom also included hiring the best architect, consulting with the city's planning department, following every one of their rules perfectly, choosing the right colors and design for our logo and other branding, researching how to best market and how much to spend on ads and so much more. In fact, our diligence resulted in passing a state audit a few years later with flying colors. They were gladly surprised to see such honesty and attention to detail. Precise record keeping, among other disciplines is wisdom, and wisdom is one of the three keys to financial breakthrough.
When we understand God gives us the power to create wealth, it's important that we believe it, that we respond to it and that we do it rightly.
FAITH
19  And my God will supply every need of yours according to his riches in glory in Christ Jesus. Philippians 4:19 (ESV)
In the midst of learning how to relate to the fire department, the planning department and other city officials, it got a little scary. The little money we had was being devoured by the thousands, and if this didn't work, we were in trouble!
Even though the Branson, Missouri city leaders and employees are absolutely amazing, we were in the dark regarding approval processes and how much there was to do when opening a business here. At one point Amy, my wife, was in tears and ready to stop everything. It was too much. Today she shares that it was my faith that kept her on board. She's so thankful that we stayed the course!
As a side note, it's wonderful being in a relationship that exhibits such diverse giftings, strengths and weaknesses. Amy is absolutely brilliant in the wisdom department. Faith regarding finances specifically is a strength of mine. We both have to consistently monitor all of our various ventures in life to ensure both faith and wisdom are working together. Leaping out in faith without being wise is a recipe for disaster. Wisdom without faith will keep us hiding out in caves!
Knowing that God has promised to supply our every need makes it easier to keep moving forward. Faith is a result of trusting truth found in Scripture. God has gone before us and he understands we are fully reliant on him.
PEACE
23  The steps of a good man are ordered by the LORD, And He delights in his way. Psalm 37:23 (NKJV)

This final ingredient in our secret sauce is one that may trigger financial breakthrough for many. Peace.
Peace is a manifestation of faith, and the above verse has been a very important one for the Burton family. God knows faith requires risk, and he doesn't want us holding back due to overreaching "wisdom," which is actually fear. He wants us jumping, moving, shifting and advancing!
So, he makes it clear that, as we do this, he has our back. He's ordering our steps. As long as we are living rightly, moving ahead the best we can, trusting his voice and refusing to allow any measure of fear to keep us paralyzed, that he will keep us on the straight and narrow. Wisdom plus faith equals peace. If we aren't at peace, we need to evaluate why before moving forward. It may reveal a lack of wisdom or misguided faith.
God is not waiting to crush us under the weight of his disapproval. He is cheering for us! Even if, after investing in the process that wisdom demands and after doing our best to respond to God's instructions in faith, we fail, he's got us! He will make things right. He will order our every step. We don't have to hesitate, delay or be afraid. God will take very good care of us, even if we stumble.
Miraculously, we opened Escape Code in Branson, Missouri six weeks after having the first thought about starting a new business. The sign was up, the rooms designed, the website published, marketing launched and the open sign turned on—and people started coming! Wisdom, faith and peace were the secret sauce that caused this to happen.
Since then we've received awards and recognition including being voted the fifth best escape room in the nation by USA Today in 2017! It's exciting to see God moving in a project from concept to implementation!
A NEW TEST(IMONY)
Tests are simply an opportunity for a testimony.
We believe it's important (and wise) to develop multiple streams of income. In addition to Escape Code I make a little (very little) selling my books and we enjoy producing travel videos on our YouTube channel that has recently become eligible for monetization (we can't wait for our first $100 check!). In addition to those endeavors, we decided to implement our wisdom/faith/peace strategy again by opening two additional businesses, both of then right next door to Escape Code in the same shopping mall.
The Axe Game's build out was more expensive than we had expected and Sagas Mysteries would have to wait an additional twelve months before we opened it, even though we were pouring money into the lease for an empty storefront (which we had to secure so we didn't lose it).
The investment and monthly expenses, even though we applied as much wisdom as we could have, and moved out in faith, with peace, resulted in a difficult season. It greatly impacted our overall financial situation.
The solution? This might seem insignificant, but it's what God prescribed: In addition to our regular tithe and our already established additional monthly offerings and other giving, in the midst of financial crisis, we were to start giving an additional one percent. We did that, and last month the entire investment in our new businesses was paid off! New seasons will have new tests, but if we implement wisdom, faith and peace, God will always be there!
It's wise to give. It takes faith to give. We should be at peace when we give. Add increased giving to the other strategies that also require wisdom, faith and peace and you'll start to see a new financial culture developed in your life and family.
Oh, and by the way, this secret sauce isn't really secret at all. It's all right there in the pages of Scripture.
We can't afford someone leading our nation who does not hear God's voice, honor his principles or love his people.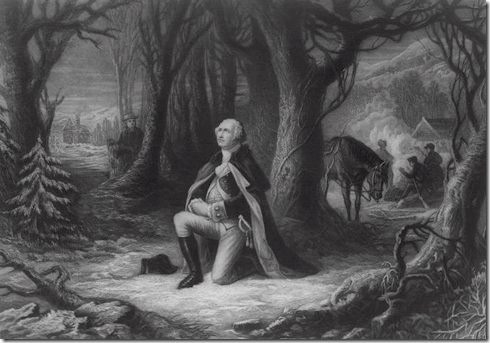 Though I've heard the statement time and again, for the life of me I cannot stop shaking my head in the midst of the confusion it creates. What statement is that?
"We don't need a Pastor in Chief to lead our nation."
That crazy decree seems to be the rallying cry of people who are dead set on rejecting more godly candidates in favor of one who is continually bearing extremely bad fruit.
Proverbs 29:2 says, "When the righteous are in authority, the people rejoice; but when the wicked rule, the people mourn."
The celebration surrounding Donald Trump zeros in on his secular problem solving abilities and his rejection of any measure of political correctness. The problem? The situation in America requires someone who applies biblical principles, not human principles; biblical wisdom, not human wisdom.
"The foundations of our society and our government rest so much on the teachings of the Bible that it would be difficult to support them if faith in these teachings would cease to be practically universal in our country." ~ Calvin Coolidge
Again, I just sit back and shake my head when Christians so eagerly support someone who has owned casinos and strip clubs and whose wife appeared nude in a magazine. Am I actually typing that? Christians are campaigning for a man who has owned casinos and strip clubs and whose wife appeared nude in a magazine. Wow. Yes. I did just type that. Twice. I'm flabbergasted.
Please, fellow Christian, explain yourself! How can you ignore that and the many other violations of decency that Donald Trump has committed—and continues to commit?
If my own son or daughter was campaigning for the office of President of the United States and was living similarly in an ungodly way, they would never receive my vote. My love, yes. My vote, not a chance. I couldn't allow the blood of our nation to be on my hands. No amount of charisma, leadership ability or education could convince me to vote for them—unless they embraced a repentant life and developed into a mature follower of Jesus.
The reality is that we are absolutely electing someone to lead our nation who must be first and foremost a servant of God. If they don't intimately know Jesus Christ, what god will they be receiving their inspiration from? The principalities and powers are drooling at the chance to be that god—the one who gives leadership to the President of the United States of America. If we don't have a God fearing person in office, one who exhibits the traits of a true pastor, the alternative should terrify us.
"We recognize no sovereign but God, and no King but Jesus!" ~ John Adams
"The propitious smiles of Heaven can never be expected on a nation that disregards the eternal rules of order and right, which heaven itself has ordained." ~ George Washington
PASTOR IN CHIEF
For all of those who are adamantly arguing against electing a Pastor in Chief, please let me know which of the following attributes are improper for the leader of our nation.
1 Timothy 3 1-7 reveals the qualifications of overseers of the church. I propose that these must be minimum qualifications for one who would desire to lead our nation:
Above reproach—This means to be blameless. No evil should be able to be proved against any candidate of public office. This doesn't only mean any illegal activity, it means to be free of evil, of sinful practice. How can a President lead our nation via righteous means if he isn't living righteously his self?
The husband of one wife—This mandate has become so diluted in our modern society. It's shocking that we would hold to a position that divorced people disqualify themselves from leadership (unless the divorce is supported by Scripture).
Sober-minded—Adam Clarke translates this as "having the complete government of all his passions." This is talking about a mature person who isn't given to anger or emotional responses to the issues of life.
Self-controlled—Sometimes candidates for office are referred to as appearing Presidential. They are self-controlled, steady and not swayed by the challenges in front of them. They are confident and solid in their position.
Respectable—A candidate's reputation will precede them, and it must be squeaky clean. At the least, they must humbly admit their previous failures and be believable going forward. They must be genuine.
Hospitable—Will a candidate get into the trenches with common people, serve them with passion and connect with them as a friend? It's something very special when this happens, and I believe we should expect it. It's a part of the office.
Able to teach—It might be easy to dismiss this as pertaining specifically to pastors. I would disagree. We must have a leader who can communicate clearly, understand his subject matter and connect with the people of America so well that he gains our trust and that we are properly informed.
Not a drunkard—This should go without saying. No leader, spiritual or secular, will be able to fulfill his duties if he drinks to excess.
Not violent—Violence in a pastor would be truly terrible. Violence in the leader of our nation would literally put our nation at risk of nuclear war.
Gentle—A non-violent leader is mandatory, but we have to expect even more. They must be gentle. Do you perceive a gentle, tender heart in your candidate?
Not quarrelsome—Do they play dirty? Do they call people names, act like a bully or threaten? If so, putting them in the land's highest position would be a cataclysmic mistake.
Not a lover of money—This should be absolutely non-negotiable for any leader, much less the President of the United States. A love of money is the root of all evil, and if that attribute is in our leader our nation is put at extreme risk of being overtaken by evil.
Manage his household well—Does the candidate have a reputation of being a stable family leader? Do his children respect him? Are they submissive? This is more important than we may realize.
Not a recent convert—This may be the most important attribute for the leader of our nation. Having anybody other than a seasoned Christian leading our nation should be unthinkable.
Be well thought of by outsiders—Is the candidate an honorable person? Do people respect their character?
The question I'm presenting is simple: why would we not demand such a code of ethics for those who are running for office? What is unreasonable about it? Why would such a list of qualifications be rejected when seeking to elect someone for the most powerful and influential position in our great (or once great) nation?
The obvious defense would be that no candidate passes the test. That's debatable, but regardless, we must elect the person who scores the highest. We can't throw out the standards simply because of a lack of perfection. Look for the humble person, for the mature Believer, for the one who walks in the fear of the Lord.
Donald Trump is clearly not that person. I pray someday he could be.
10 Now therefore, O kings, be wise; be warned, O rulers of the earth. 11 Serve the LORD with fear, and rejoice with trembling. Psalm 2:10-11 (ESV)
Absalom is a church destroying spirit that is fueled by human wisdom, complaint and gossip.
I've written and taught on the Absalom spirit quite a bit, including in a provocative article I wrote yesterday. I'd strongly encourage you to read it here: https://burton.tv/2013/08/08/a-raw-revealing-direct-message-from-my-heart-troubler-of-israel/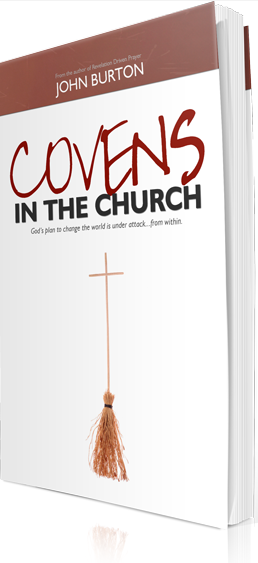 Interestingly, I received two emails today that hit on the topics in that article yesterday. One was from David Wilkerson on "Troubler of Israel" and the other was from Lance Wallnau on the Absalom spirit. I will include that article below.
I share some key revelation on that spirit in my book Covens in the Church, and I'd encourage you to pick it up. It's only $2.99 on Kindle here: http://www.amazon.com/Covens-in-the-Church-ebook/dp/B005F0I1FG/ref=sr_1_1?s=digital-text&ie=UTF8&qid=1312782087&sr=1-1
ABSALOM
The Absalom strategy of the enemy is brilliant.
This spirit is fueled by human wisdom, complaint, gossip and a desire to prove what is right and to use that information to force change in a church. The complaints are often accurate, yet they aren't driven by the spirit of truth, they are empowered by a demonic spirit.
When I say the complaints are accurate, what I mean is that people have analyzed the situation and arrived at a conclusion that is factually correct. Scripture can usually be found to support the argument. For example, the Bible tells us to take care of the poor. Someone in union with an Absalom spirit might take up the offense of the poor and accuse the church leadership of failure to serve them. The offense can spread and people can rally together and attempt to find someone in the church with influence and authority who will agree with them.
Whenever people attempt to satisfy legitimate needs via manipulation, that is witchcraft. Absalom is drunk on the spirit of witchcraft.
8 SIGNS YOU MAY BE UNDER THE INFLUENCE OF ABSALOM
How can you know if you are under the influence of the Absalom demon? Here are some indicators:
Gossip: This should be the easiest indicator, yet even the most seasoned Christians fall victim to the spirit of gossip all the time. I'd discovered that very few really understand what gossip really is.
Here's my favorite definition: Gossip is any discussion about a person or an entity (such as a church, group or business) that the person or leader of the entity would disapprove of.
Would your pastor approve of your discussion about the church? If not, you are under the influence of Absalom.
Right vs. Wrong: Are you living in the Tree of the Knowledge of Good and Evil by attempting to prove yourself right and your leaders wrong? Or, are you living in the Tree of Life that results in honoring and serving them?
Contrary Visions: You and others in the church may see the need for something, such as a soup kitchen, small group ministry or evangelism emphasis. While this may be a valid need, you have to ask the question, "Does it agree with the specific vision of my church?" All churches aren't assigned to have soup kitchens, for example. It's important to come under the vision of the house and leave other focuses on your shelf until God enables you to run with it.
Gathering Others: Are you seeking support for your viewpoint? If you are gathering other people around you who have the same concerns as you, you can know that the same thing happened in the story of Absalom.
Stealing Hearts: As you gather others, are you stealing their hearts, or are you affirming the pastor or leader they have been assigned by God to? Absalom stole the hearts of people who were under the care of David by listening to their complaints. Always call people to be loyal to their leaders and to approach them, not you, with their complaints.
Disengaging: Are you running strong with the leader or are you shrinking back into a smaller group of disgruntled people?
Matthew 18: Are you applying Matthew 18 protocol to situations you are concerned about? Do you approach leadership alone with your concerns, or do you violate Matthew 18 by involving other people and seeking their counsel?
Division: Have you considered aborting your assignment in the church God planted you in by dividing off into another church? A lot of churches are born out of rebellion in the spirit of Absalom. Is this a desire of your heart? Or, are you willing to grow through the challenge in your current church?
I've watched the Absalom spirit absolutely destroy people and churches. The human wisdom that fuels it feels extremely spiritual! The arguments seem scriptural! However, the spirit is deadly.
One possible indicator that you have been impacted by Absalom is how you move from one church to another. If your influence to move on came through arguments of others, and you didn't involve your leader in the decision, you've been hit by Absalom! You should be looking for counsel from the leader God gave you before you talk to others, and certainly before you actually make a decision to leave. Key partnerships of God have been dismantled through the Absalom strategy, and it has left the mission of Kingdom advance at risk.
Here's the article by Lance Wallnau:
Beware of This Spirit … Absalom!
By Lance Wallnau
Remember my earlier posts on WITCHCRAFT? Here is an update —-Beware the SPIRIT OF ABSALOM who whispers in the ear to the discontented -against YOU!
Tonight I talked with the owner of a growing tech company who was perplexed by the behavior of a key employee. As we talked I kept seeing in my mind the face of an architect friend of mine. The architect had a key employee who one day announced he was leaving the company. He walked off with most of the employee's and all my friends key clients. It was devastating. He did so with out warning. So tonight I heard the word "Absalom" strong in my spirit. This was Absalom.
With this warning in mind I advised my friend tonight accordingly. There may be time to fix this…cause to be honest, this spirit can be active in anyone till you discern how it maneuvers and decide to have no part in it. In my early years, till this was exposed, i was challenged by this spirit. But once it bites you – you never forget it.
Absalom was the third son of David. His sister, Tamar, had been sexually abused and cast aside by David's eldest son, Amnon. (You see just one of the problem's that come's with multiple wives?) David loved his family, but he was a weak and flawed father. He didn't deal with the family problem and Absalom stewed in bitterness until he came up with his own solution – killing his brother. His bitterness, still not satisfied led him to a strategy that would produce the greatest threat to David he ever experienced.
Here is how this Absalom spirit operates. (2 Sam 15:1-31)
Absalom sat near the gate of the city and looked for people who were discontented or had problems. He would sympathize with them and tell them that if he were the leader it would all be different. Essentially, he sowed disloyalty and stole the hearts of the people away from the one God put in authority – and transferred that affection to himself. It worked. David's top team member's were seduced by this spirit.
Whenever Absalom showed up at the gate he had 50 men to run before him. ( In the Bible "50" is the number of Jubilee, when economic deliverance came every 50 years….. It is also the number of days between the resurrection and Pentecost. 50 is the number of the anointing.
This spirit will be close to the top, have talent, be bitter, feel entitled to more than God has yet given and split the business or ministry in a conspiracy – after whispering and planting seed's of disloyalty into the heart of those who are discontent, saying "oh that I were leader." The number "50" means they are a false deliverer operating with a counterfeit anointing. Eventually they will cause division and destruction and hurt even themselves severely – in the spiritual backlash.
Absalom died because his glorious long head of hair got entangled in branches of a tree. His pride in lifting up his head over Davids eventually killed him. Absalom's are often attractive people. This son was very attractive and especially his hair. While struggling to get free he got hit with three darts. Jewish tradition say's one dart represented the betrayal of his brother, the next his father and thirdly the nation.
What saved David was the "Favor" of God that still shielded him.
Those who are not loyal are not part of your next level. Where there is interaction with key clients – make sure YOU do it also. No need to be paranoid, but keep your personal touch on the clients producing 80% of your revenue. Don't just send Absalom to shmooze key relations. Re-engage the hearts of your key relationships. Check on any new biz pipeline developing and meet those people. Absalom will tell you to keep out. Go in anyway. See what is going on.
Finally- talk to executive coaches and trainers like me. In a single day or few sessions we can walk your employees thru a process that will shift them into alignment and accountability in a fun and practical way. These spirits can be thwarted when "thrown in to the light." Like all demons, that can only operate in the dark.
WARNING: if you have any tendency to control people or insecurity do not misunderstand this post. Last thing I want to see is a David getting treated like Absalom. You want to hire talent that can do and be better than you. You simply want them to be loyal. To do that YOU have to invest in the relationship….and watch. Cause these people are charming but self centered…watch.
www.facebook.com/LanceWallnau