Posts Tagged 'witchcraft'
A suffocating spirit was out for destruction as we were contending for revival.
I've waited fifteen years to write this article. I implore you to read every word.
As young church planters in one of America's darkest regions, Amy and I along with our two oldest boys, who were little guys back in 2001, launched Revolution Church. The vision was intense and our passion was for revival that would launch in that strategic city and impact the nations.
Manitou Springs, Colorado is famous for its dark history and present liberal leanings. Rumor has it that Anton Levey wrote at least some of the Satanic Bible from his home there. It's a quirky town at the base of Pikes Peak near Colorado Springs. We started the church there in a 700 square foot office space and then quickly grew to a core of 25 people. We moved to our second of four ultimate locations, a 2000 square foot storefront right downtown Manitou Springs. It's there where we met Janet (name changed for the sake of this article).
I'll never forget the Sunday morning service as the sun shined brightly through the large plate glass windows in our small meeting place at the Arcade in Manitou Springs. Janet was a first-time guest, and she seemed to be attempting to engage during the service. Understand, at the time, Christians in Manitou Springs were few and far between, so it was not common to see Spirit-filled people visiting, unless they drove from Colorado Springs. In fact, I was invited to preach at a Manitou Springs festival the first year we were there. The organizer had no idea what he had done! In the middle of my fiery message, a bold declaration of the power and necessity of the blood of Jesus, a tall man in flowing garments stormed to the front and demanded equal time. This alternate religious, New Age leader was agitated by the anointing. It was uncommon in Manitou Springs and his turf was certainly being threatened.
At the end of the service I invited people to come forward to receive the baptism in the Holy Spirit. Janet sprung from her seat and kneeled at the altar. I quickly realized she was not even saved.
After spending time with her, introducing Jesus to her and ministering to her, she boldly asked a question, "Do you ever pray for people in their homes?"
We agreed to meet at her townhouse that week to pray and encourage her. We had no idea what we were about to get ourselves into.
JANET'S HOUSE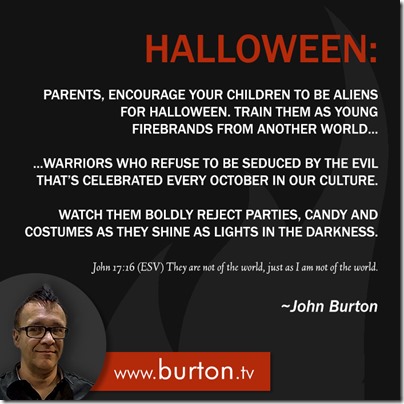 We arrived one evening, sat on the couch and prayed for Janet and her baby. It was an unusual moment for us as I felt little to no anointing. Something was hindering our prayers. Janet confided in us that she had dabbled in witchcraft and was ready to move on from it. I applauded her courage to break away from what I know is a very strong, seductive spirit. She repented of her involvement and we prayed some more. The breakthrough remained elusive. I asked her if she owned anything inappropriate that she should get rid of. She reluctantly admitted she did and disappeared upstairs to retrieve some items.
She emerged down the stairs with a T-shirt with some occult symbolism on it. She also held the witch's handbook.
She surrendered these two pieces of occult paraphernalia to us, and we again prayed. I thought it would be easier to pray now that she had removed them from her life. I was wrong. Amy and I didn't understand why it felt so dead in her home, but we had done all we knew to do. We encouraged her again and prepared to leave. She then asked us, "I've heard of anointing homes in oil. Do you do that?" I told her to find some Crisco.
We anointed doorways, windows and anywhere else we could dab some oil. After we finished anointing and praying downstairs, I led the way up the staircase. At the top of the stairs I saw a guest room and a bathroom. I also saw Janet's room. I was not prepared for what happened next.
I stepped into her room and immediately could not breathe. It felt like I stepped into a swimming pool sideways. I was engulfed with a suffocating, heavy, evil presence. I stepped back outside her room. Relief.
I didn't share my experience with Amy or Janet, but instead prayed through the guest room and bathroom. I then stepped back into Janet's room. Crushing suffocation.
I attempted to pray in tongues, but there was absolutely no way I could. Every prayer fell dead to the ground.
I urgently asked Janet if there might be any additional items she should throw in the trash. She slowly, casually looked in her closet and pulled out a couple things and placed them on her bed. That didn't work. I was gasping for air, but not only air, for the breath of the Holy Spirit! We needed God to move in that place, and quick!
I was very direct with her. I said, "Janet! I will not pray for you and you will not find freedom if you don't immediately eliminate every single thing from your life that is impure!"
I was standing between her bed and the wall, next to her night stand. She placed several more items on her bed, but it was not helping. One final time, as I was ready to get out of there, I said, "There is something you are holding on to that is much more evil than anything you've surrendered so far. What is it? No more delay!"
She reluctantly glanced over to the night stand, inches from where I was, and pointed at something I had not noticed. She said, "Well, that's where I perform my sacrifices." I looked at a small altar with ashes all over it. Yes, that was it.
She ran down and grabbed a large, plastic trash bag. We renounced what was happening at that altar and threw it away. Immediately I could pray in the Spirit. The wind of the Spirit was refreshing beyond description. The fire in my prayer was a stark contrast to how debilitated I was previously.
Amy then began to pray with Janet and talk with her. I was praying in tongues and doing my best to hear what God was saying. God instructed me to ask Janet about demons visiting her room. God had given me incredibly precise revelation. I revealed to her that those demons require written documentation about her interactions with them. Her jaw dropped and her eyes spread open. She had never been more stunned at something someone said. I read her mail.
She went to the closet and pulled out a stack of at least 20 spiral notebooks. She said she had much more stored on her computer. She confessed that demons visit her every night and terrorize her. She is forced to write about their visits. That is why she invited us to her home. She wanted the demons to leave.
She put the notebooks and many additional things on her bed. Six trash bags of occult and witchcraft materials were taken to the dumpster.
JANET'S STRUGGLE CONTINUES
After that experience in Janet's tiny townhouse, you'd imagine she would have gone on toward radical deliverance. Sadly, that didn't happen, at least as far as we know. She disappeared. We aggressively searched for her and finally, after several weeks, did track her down. She would attend church occasionally, but would manifest demonically at times. She aggressively confronted my wife once and then ultimately vanished again. That was the last time we ever saw Janet, well, sort of. Janet was about to visit some people in their dreams.
HALLOWEEN SEASON IN MANITOU SPRINGS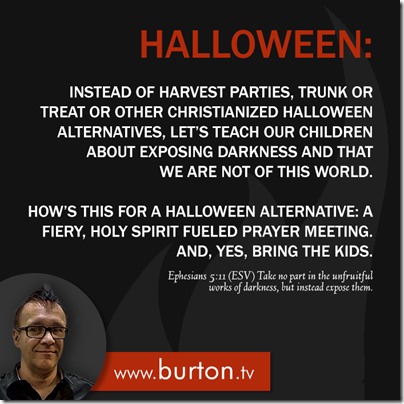 October in Manitou Springs is always extremely volatile. Witchcraft is rampant and the atmosphere in that town is heavy. Creepy. Threatening. Also, it was my favorite time of the year. We knew we were called to contend against the darkness as we we were advancing toward revival.
Each year in Manitou Springs we'd prayer walk the city as we witnessed small fires in the foothills of the mountains ignite. The flames would dance as thought the mountains were alive. Witches were having their meetings, and we were having ours. We'd never consider hosting a harvest party or other event like that on Halloween. It was all out war, a spiritual war, and we had no option but to be alert, armed in the Spirit and on assignment. It was time for prayer.
The attack during October each year was intense. Three years in a row, precisely on October 31st, our oldest son was admitted to the hospital with a severe asthma attack. The suffocating spirit was assaulting him every October, until God gave us some revelation on how the enemy was assaulting us. We responded and the Halloween attacks on him then ceased.
In 2003, two years after we had planted Revolution Church, and quite some time since we'd seen Janet, Amy was pregnant with our third child. One night, in the middle of October, Amy shot up in bed, frantic, and woke me up.
She was shaking. She said she just had a horrifying, vivid dream of Janet wielding a large knife. She drove it into my wife's stomach and killed our baby.
After praying we went back to sleep, shaken but confident that God was in control. The next morning we awoke and prepared for a scheduled church staff meeting at our home. At the beginning of the meeting, I asked our staff for prayer and started to mention Amy's dream. I was interrupted by one of our staff members. She said, "Amy, I had a dream about you too last night. It was disturbing. I saw Janet with a knife. She stabbed you in your stomach and killed the baby."
We were speechless. Another staff member was beside herself. She said, "I didn't have a dream, but I had an vision about the exact scenario you both described!"
Later that day, a friend of Amy's who had never met Janet or known anything about her called. She was upset. She didn't want to scare Amy, but she had to share about a dream she had. "Amy, there was this girl (she went on to describe Janet's unique appearance precisely), and I saw a large knife in her hand. She attacked you, stabbed you in the stomach and killed the baby!"
Amy and I proceeded to do literally everything we could. We prayed, of course. We stood in our authority. We had a powerful deliverance minister and his team conduct a spiritual house cleaning in our home. They reported it was the cleanest house they had ever been in.
A CHRISTMAS EVE TO FORGET
A couple of months passed, and we had shaken off the disturbances that October visited on our family. In fact, we were excited about a special doctor's appointment on Christmas Eve. We were going to hopefully discover the sex of our baby!
I will never, for the rest of my life, forget what happened in the waiting room. Amy, our two sons and Amy's parents were there as we waited our turn to meet with the sonographer. Our appointment was the last of the day and doctors, nurses and receptionists were scurrying around, closing up shop and preparing to head out to various holiday festivities. Joy was in the house!
Suddenly, I felt an extremely heavy, holy blanket of grace descend upon me. My emotional strength suddenly tripled at least. I was spiritually tuned in, sensitive, wondering why God had decided to strengthen me in that manner. I was about to find out.
"Amy Burton," called the nurse. It was our turn.
Amy and her mom joined me in the ultrasound room. Amy laid back as we were all excited about seeing our wonderful, new baby. The sonographer placed the instrument on Amy's belly, and instantly removed it.
She said, "Wait here. I need to see if I can find a doctor before they all leave for the day."
The next two minutes were spent in silence. Joy and gladness gave way to nerves.
The doctor finally arrived, took a quick look, and said, "I'm so sorry, your baby has died."
WITCHCRAFT KILLED OUR CHILD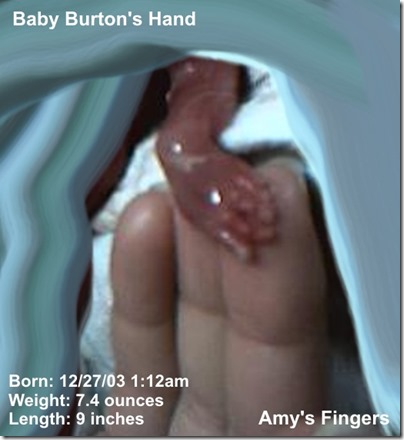 Wails, cries and tears emerged out of my wife. The strength I received minutes prior was now being put to use.
The next day was Christmas morning. We did all we could to make sure it was a wonderful one for our boys. We unwrapped gifts as we sat around the tree. Literally every single present I got for Amy was either maternity clothing or a gift for the baby. She carefully unwrapped each as her turn came and placed them in a pile to return to the store.
The following day we were in a hospital room, waiting for Amy to deliver Elizabeth Hope Burton.
As the labor inducement was quite a ways from taking effect, Amy said I could go to a late-night prayer meeting a few blocks away. My phone was kept on and I remained ready to rush back to the hospital at any moment. At that prayer meeting, God again strengthened me. Shortly after returning to the hospital at around midnight, we both met Elizabeth.
The doctor was shocked at the cause of death. It was a cord accident. Cord accidents aren't unusual, but this particular one was. He said he'd never seen a cord wrapped five times around a baby's neck. Elizabeth was suffocated to death. Witchcraft killed Elizabeth.
WE WRESTLE NOT AGAINST FLESH AND BLOOD
Amy and I bless Janet. We pray for her, wherever she may be. We don't hold her accountable in any way. She was a hurting, lost young lady. She didn't kill Elizabeth. Extremely vile, destructive, evil entities did. At the time, we did all we knew to do to help Janet. We also did all we knew to do to cancel the curse and to wage war against hateful, murderous evil spirits. We failed. We learned.
We lost six more babies after we lost Elizabeth, but we are so blessed to have three wonderful boys and two precious girls in the Burton family.
Amy has been a champion. She has ministered to those who have lost babies to stillbirth or miscarriage. She has cried with them, grieved with them, prayed with them and stood with them.
While our faith was hit, it was not shattered. We have learned over the years to war, to wrestle with the enemy and to contend with faith and passion. Life isn't about some set of rules that Satan has to obey. He cheats. He hates. He does all he can to rip us to shreds, and he wastes no time finding just the best way to do that.
I know many of you who are reading this are already thinking about theological issues with my story. You might think Christians can't be touched by witchcraft. You'd be wrong.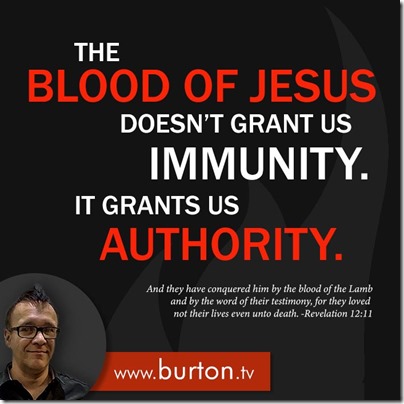 The slightest open door or lazy approach to intercession, or pride or even ignorance can give the enemy access. He doesn't fight fair. He knows our weaknesses. In fact, some of you may be considering Job. He was upright, yet struck.
Understand, the blood of Jesus doesn't grant us immunity. It grants us authority. We need to enroll in the school of the Spirit and learn how to battle. If we don't fight, the fight will come to us. If we don't engage, we will be hit.
I held off for fifteen years in writing this article because it's not a happy story. But, I realized that so much of today's church has become inauthentic by only highlighting that which makes us happy.
In order to win battles, and ultimately the war, we have to learn from struggles. We must understand the ferocity of the enemy. We need to be in the Word, in prayer and free from even the slightest sin or compromise.
The lesson we learned was not that we were steeped in sin. We weren't. We were living holy lives as young though immature Jesus lovers. The lesson is that we must clearly understand that the enemy is ready to pounce, and that we must be ready.
HALLOWEEN IS EVIL—AND NO CHRISTIAN SHOULD PARTICIPATE AT ANY LEVEL
Witchcraft is permeating the atmosphere this and every October. It's time to war, not party. Pastors, call solemn assemblies instead of holding harvest parties. This is an all hands on deck season.
I'll leave you with some short bullet points that I posted to Facebook earlier today about Halloween. If you didn't understand before why I so vehemently renounce this unholy day, you now should.
Consecrate a fast; call a solemn assembly. Gather the elders and all the inhabitants of the land to the house of the LORD your God, and cry out to the LORD. Joel 1:14
Eleven reasons Christians celebrate Halloween
They don't believe witchcraft is a big deal.
They wrongly think the way they celebrate doesn't involve witchcraft.
They incorrectly assume Christians are immune to curses and the power of witchcraft.
They can't imagine the thought of their kids missing out.
They celebrated Halloween as children and conclude it didn't have any negative impact on them.
They wrongly equate it with Christmas, which "also has pagan roots" yet is universally embraced by Christians.
They believe it can be sanitized and Christianized.
They believe it's a great opportunity to evangelize, but without exposing the darkness or revealing how wicked the holiday is.
They have fallen for false-grace deception that allows them to be free and have fun no matter what.
They haven't experienced the wonder and terror of the spirit realm.
They lack discernment.
RELATED ARTICLE:
What about the "freaky stuff?" How concerning is it when supernatural manifestations are rare in the church today?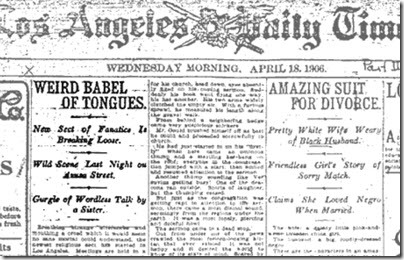 My four-year-old daughter Eva just said something as I'm sitting here writing this article at a Starbucks in Branson, Missouri. While scanning through cartoons to watch on Netflix on her tablet, she zeroed in on one.
"I want to watch this one. But I don't. It's freaky and I love freaky stuff. But I also hate freaky stuff."
I just had to laugh. In a way, that might sum up the tension of the Christian heart. Discerning good and evil is important for all of us. I'm proud of Eva at her young age!
Further, from an entirely different angle, it may also be the way many people think about the supernatural. Church experiences widely range from absolutely stoic and dead to bizarre and flamboyant. Freaky.
I think there are many mildly hungry yet cautious Christians out there in the middle who are intrigued by the "freaky stuff" but, then again, are tired of the ridiculous manifestations in many churches that aren't Spirit-driven at all. It's just people acting strange in the name of freedom. Too often, they default to calm and safe instead of wild and risky. Many pastors fall into this category as well.
America needs to take a bold, confident step toward wild and risky. We need the freaky stuff in the church to emerge as it did at Azusa.
William H. Durham recorded his testimony in the sixth issue of The Apostolic Faith (February-March, 1907), p. 4, where he wrote:
On Friday evening, March 1, His mighty power came over me, until I jerked and quaked under it for about three hours. It was strange and wonderful and yet glorious. He worked my whole body, one section at a time, first my arms, then my limbs, then my body, then my head, them my face, then my chin, and finally at 1 a.m. Saturday, Mar. 2, after being under the power for three hours, He finished the work on my vocal organs, and spoke through me in unknown tongues. (http://www.scrollpublishing.com/store/Azusa-Street.html)
Another local paper reporter in September 1906 described the happenings at Azusa with the following words:
…disgraceful intermingling of the races…they cry and make howling noises all day and into the night. They run, jump, shake all over, shout to the top of their voice, spin around in circles, fall out on the sawdust blanketed floor jerking, kicking and rolling all over it. Some of them pass out and do not move for hours as though they were dead. These people appear to be mad, mentally deranged or under a spell. They claim to be filled with the spirit. They have a one eyed, illiterate, Negro as their preacher who stays on his knees much of the time with his head hidden between the wooden milk crates. He doesn't talk very much but at times he can be heard shouting, "Repent," and he's supposed to be running the thing… They repeatedly sing the same song, "The Comforter Has Come." (https://en.wikipedia.org/wiki/Azusa_Street_Revival)
WE NEED MORE THAN EXPLOSIVE CHURCH SERVICES
Likewise the Spirit helps us in our weakness. For we do not know what to pray for as we ought, but the Spirit himself intercedes for us with groanings too deep for words. And he who searches hearts knows what is the mind of the Spirit, because the Spirit intercedes for the saints according to the will of God. Romans 8:26-27 (ESV)
It's true that I firmly believe we need a massive shift toward "groaning churches" with atmospheres of searing hot intercession that cause the building to shake. I've been in many, but nowhere near enough, such services that have left me in tears, trembling and under the influence of fire, drunk on something out of this world. The supernatural moments, in very legitimate ways, forever marked my life and my relationship with Jesus. When you add authentic experience to life-changing truth, you can't help but be transformed from someone who is simply "devoted to Jesus" to someone who is raging in love, undone, undignified and suddenly alien. Everything changes through authentic encounter with Jesus. Nobody can remain the same.
Too often we presume we can achieve such an electric atmosphere in our church services through charisma, exuberance and a decent dose of exciting worship and expressive prayer. This is common in your more "alive" churches. People are just deep and hungry enough to "jump a little higher than before," as the song goes (which, at some point becomes humanly impossible. Insert grinning emoji here.).
The point I'm making is this: It takes a leadership team and a zealous people who are setting a culture of deep and extreme prayer, sharp spiritual discernment, and who are wildly prophetic to experience breakthrough into the supernatural.
Natural and predictable church services are the result of spiritually lazy and naturally minded people who are not moving into the realm of the invisible.
FREAKY STUFF WILL SET THE STAGE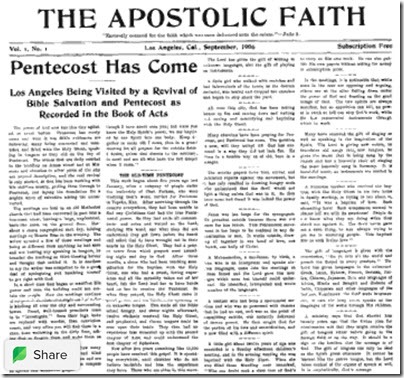 My life in ministry has been shaped by unusual and powerful supernatural conflicts and encounters. I say that not because it's really cool, but because I'm really dumbfounded. A simple man praying fervent prayers has somehow triggered invisible entities into manifesting in the natural. As I started witnessing more and more, I began to understand how absolutely critical it was to live, walk, breathe and legislate in the Spirit—especially for those engaging in a dark world with an apostolic assignment.
Finally, be strong in the Lord and in the strength of his might. Put on the whole armor of God, that you may be able to stand against the schemes of the devil. For we do not wrestle against flesh and blood, but against the rulers, against the authorities, against the cosmic powers over this present darkness, against the spiritual forces of evil in the heavenly places. Ephesians 6:10-12 (ESV)
How many Christians are actually confronting evil forces as a part of their ministry strategy? This takes way, way more than simple prayers. We must go deeper than ever. When we do, the fight is on and it will absolutely manifest in the natural realm. Get ready for some wild church services!
SPIRITUAL AUTHORITY
Definition of Authority: the power or right to give orders, make decisions, and enforce obedience; a person or organization having power or control in a particular, typically political or administrative, sphere.
Check out this breakdown of a powerful passage of Scripture:
Ephesians 3:14-21 (ESV) 14 For this reason I bow my knees before the Father, 15 from whom every family in heaven and on earth is named, 16 that according to the riches of his glory he may grant you to be strengthened with power (MIRACULOUS FORCE) through his Spirit (PNEUMA: BREATH, WIND, SPIRIT) in your inner being, 17 so that Christ may dwell in your hearts through faith—that you, being rooted and grounded in love, 18 may have strength to comprehend (SEIZE, POSSESS, APPREHEND) with all the saints what is the breadth and length and height and depth, 19 and to know the love of Christ that surpasses knowledge (DOESN'T EXIST IN THE VISIBLE REALM, OR EVEN IN THE DREAM REALM), that you may be filled with all the fullness of God. (WOW! FILLED, FULLNESS OF GOD!) 20 Now to him who is able to do far more abundantly than all that we ask or think, according to the power (MIRACULOUS FORCE) at work within us, 21 to him be glory in the church and in Christ Jesus throughout all generations, forever and ever. Amen.
Paul was praying for the Ephesians to be awakened to the reality of the power that God has given them. Growing in that revelation is key for anybody assigned to a church (that's all of us). We must know our assignment and we must be equipped to conquer via the Spirit of God. When we are assigned by God in a region, as an authority, we have the power and right to give orders, to enforce obedience in the spiritual realm. This is a governmental, supernatural call.
One key principle I discovered years ago was invaluable. God will establish authority in regions, and it's absolutely mandatory that those governing leaders learn how to discern in the spirit and conduct business in the spiritual realm.
Shortly after my wife Amy and I planted Revolution Church in Manitou Springs, Colorado, we started experiencing some powerful and revealing things. Our primary ministry method was prophetic intercession. We'd prayer walk that quirky town day after day. We'd receive fresh prophetic revelation and instructions by the Holy Spirit. After it was all said and done, I bet those streets had been prayer walked thousands of times. One particular target of our prayer was a specific church, the largest of five churches in Manitou Springs. This church was part of an apostate denomination and led by a man many considered, including the police department and City Hall, to be the pastor of the city. This man admitted to someone in my church that there was no Hell and demons didn't exist. He refused to participate in a ministry alliance in the town because he didn't want to offend his "pagan and Muslim brethren." Clearly, this individual walked in unholy authority and had significant influence in the spirit in Manitou Springs, and that reality demanded a confrontation.
Our young family moved into an old home in Manitou Springs near the beginning of our ministry time there. Instantly I started discerning something very heavy. Every morning I'd wake up with a distinct "taste" or feeling in my spirit. It was demonic, disorienting and honestly a bit debilitating. Strangely, I couldn't pray it off or shake it off, but as the day wore on, it would dissipate. This happened every day.
Some time went by, and I received an invitation to meet the pastor of the apostate church. The church building was just beyond the back yard of our house, so I walked there one afternoon for our meeting. The heavy oppression that I woke up with every day had worn off that by then and I was eager to connect with this city leader. I wasn't prepared for what was about to happen. The moment I walked through the doorway of the church, the EXACT same taste, the same distinctive oppression that I had experienced for so long every single morning, slammed me with force. I pulled myself together, put a smile on my face and shook hands with the pastor. We sat down and engaged in small talk. I mentioned to him that their church was very close to my house. He asked me to describe the house. I told him what it looked like and where it was located. We then compared notes on what it looked like inside. What he then said rocked me. "Oh, yes! My family and I lived there for years!"
I didn't have to be a math genius to put two and two together. The demonic anointing the pastor walked in lingered. I bet those demons were quite surprised when a man of God on assignment moved in. After that fateful meeting with the pastor of the city, the oppression stopped. God communicated what I needed to understand. From that point on I was able to govern in the Spirit with precision. The spirits that were anointing that man's "ministry" were uncovered.
Rumor has it that past city officials have also lived in that house. It was clear that, for whatever reason, authorities had lived there and I needed to consider what my apostolic, governmental responsibility was. I sensed in the Spirit a baton had been passed to me and our team. That revelation was invaluable as I truly understood God had our back and we could be confident in our advance.
WE CANNOT SURVIVE AS A CHURCH WITHOUT THE SUPERNATURAL
From that time, our prayer and apostolic strength increased. We would pray on the top of Pikes Peak and in caves under the earth. Many undeniable supernatural happenings would stun us time and again. We'd confront witchcraft and watch God work wonders. Demons would come out in the middle of services leaving visitors wide eyed. One deeply resistant and demonized young man vomited in the parking lot the moment we were praying for him with his girlfriend in the church. Moving in authority brings a shift to the atmosphere as demons can't help but respond in obedience.
And they were all amazed and said to one another, "What is this word? For with authority and power he commands the unclean spirits, and they come out!" Luke 4:36
Is our ministry causing people to be amazed? If not, go deep into the spirit and, as it happened at Azusa, you won't be able to stop the presses. Word will get out and the amazement and mocking will both commence! Some will run to your church. Many will flee.
And all were amazed and perplexed, saying to one another, "What does this mean?" But others mocking said, "They are filled with new wine." Acts 2:12-13 (ESV)
The message I'm attempting to communicate is that we must go extremely deep behind the scenes. We have to stand in our authority. We must learn how to decree and declare and legislate in the Spirit. Leave the prayer lists and prayer topics behind. Defer to tongues and prophetic intercession when you don't have a theme to focus on. Let revelation drive your prayer meetings. Lean not on your own understanding.
As I look back at my time in Manitou Springs I know it would have been impossible to break through and do what we were called to do without constant prayer meetings, prayer walks, engaging the enemy, moving in the Spirit, stimulating a prophetic culture, having dreams and visions and moving in great authority.
I will give you the keys of the kingdom of heaven; whatever you bind on earth will be bound in heaven, and whatever you loose on earth will be loosed in heaven." Matthew 16:19
My recommendation is to avoid trying to manufacture a vibrant atmosphere. Many worship teams and charismatic preachers are very skilled at this, but those who are sharp spiritually can see right through it. Let's just stop the production and go deep Monday through Saturday and come into our Sunday services rocked and shocked by the revelation of Jesus and the spiritual battle we've run to. Live a life that provokes demons and angels. Expect the supernatural to happen. Shake Heaven and Hell. Enlist people who know how to groan and intercede night and day. When that happens, the lid will blow off our Sunday meetings. Whatever you do, DON'T PUT THE LID BACK ON! Let the supernatural scare away the resistant, awaken the sleepers and activate the remnant!
After this many of his disciples turned back and no longer walked with him. John 6:66 (ESV)
If you don't stand in your authority, how will the church advance? If you don't pray non-stop, how will you have strength and insight to advance against witchcraft and all that the enemy is bringing against you? Most curses and strategies that witches and others are targeting local churches with go unnoticed. People have no idea there are demonic beings wrapping their arms around the congregation like a vice.
I could share story after story of shocking and bizarre and absolutely critical encounters in the invisible realm we've had over the years. We must learn how to see in the Spirit. What is happening? How should we contend in prayer?
The American Spirit-filled church simply isn't Spirit-filled enough. We are barely touching the surface. We are too concerned with keeping the visitors. A church full of those who would be scared away if God showed up is a church full of false-positives. Those particular people in the pews may very well not even be saved. We can't just have happy services with laughing and dancing and handshakes and presume all is well. There is warfare raging and spiritual forces to be exposed, confronted and taken out.
I've said many times, I refuse to tone down the activity of the Holy Spirit out of respect of those less hungry. Supernatural, messy services that break human control must come. The only way human control releases is if those humans encounter God day after day. God has to convince them.
When we dig deep and uncover the demonic roots in our regions, and invade the darkness, and refuse to ask the Holy Spirit to "settle down," the church will experience powerful advance.
It's time for the freaky stuff to return to the church.
Do not quench the Spirit. Do not despise prophecies, 1 Thessalonians 5:19-20 (ESV)
Halloween: Christians are putting their families at great risk by participating in Halloween at any level.
"Success for the Christian will depend in a large measure on recognizing the work of the devil and knowing how to defeat and expel him from every situation…" ~Michael Harper
Listen to an old but powerful teaching on the dangers and wickedness of Halloween at www.thefurnace.tv/media titled Halloween: The Invitation.
Over my last 25 years of ministry, I have had many encounters with witchcraft and the evil that is celebrated on Halloween, and I implore you to trust me: If you participate in Halloween at any level, you are at risk. There is nothing innocent about it and there is no way to sanctify it. The stories I could tell would make your skin crawl.
The level of demonic activity around the world on this night should result in millions of Christians gathering together to pray on fire in response.
We must understand that a key role for us as Christians is to expose darkness. Strangely, instead of doing that with anointing and passion, when October rolls around, Christians—actual blood bought servants of a holy God—are actually enjoying and promoting darkness. If we understood the evil that surrounds this unholy day, we'd shout from the rooftops the danger and evil that is overcoming our culture.
There are things we are being entertained by that required a nail to be driven into the wrist of Jesus. Halloween is one of these things, and not only can we not participate, we must violently tear down this altar to Satan. As Believers we must not dance with the devil. We must expose his lies.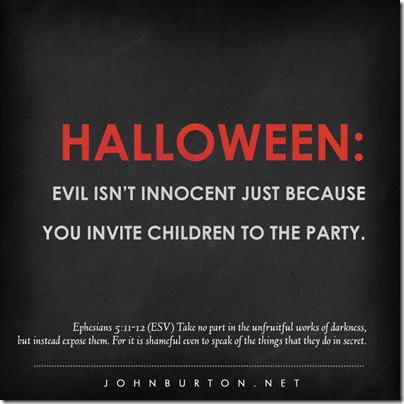 Instead of wondering how to allow our kids to enjoy a more sanctified version of Halloween, we should understand that Halloween is a prime opportunity for Christian parents to teach their children about consecration and opposition to wickedness in our culture. We must teach them to deny their flesh and reject the spirit of the age that's compelling them to bow!
I propose we eliminate all supposed Christian Halloween alternatives and instead make it clear that we as Christians will have nothing to do with such a demonic celebration. We wouldn't look for an alternative to a night devoted to murder or child abuse, so how can we attempt to do so with a night devoted to witchcraft? It's an abomination. In fact, I'd argue that Halloween is in fact celebrating murder and child abuse.
Instead of seeking an innocent alternative, hold a late night prayer meeting, with all of the kids and the entire family. Prayer walk the city. Pray in the Spirit. Instead of ignoring late night coven meetings as begin, we must counteract them with late night Holy Spirit intercession meetings. Instead of festivals to the dead, we need festivals of revival. We must aggressively expose the darkness and reject the party that is seducing our generation of youth.Reformers will irritate the church and the world, and with this issue many Christians and pagans are hand in hand. A holy irritation must come.
One of my favorite nights of the year when leading Revolution Church in Manitou Springs, Colorado was October 31st. While witchcraft was filling the atmosphere in that extremely liberal town driven by the occult, we would dive into intense, raging prayer in the church and in the streets.Tom Sanguinet, former high priest in the Celtic tradition of Wicca (witchcraft) said, "Halloween is purely and absolutely evil, and there is nothing we ever have or will do that would make it acceptable to the Lord Jesus."
And have no fellowship with the unfruitful works of darkness, but rather expose them.For it is shameful even to speak of those things which are done by them in secret.But all things that are exposed are made manifest by the light, for whatever makes manifest is light.Therefore He says: "Awake, you who sleep, Arise from the dead, And Christ will give you light." Eph 5:11-14 (NKJV)
"When you enter the land the Lord your God is giving you, do not learn to imitate the detestable ways of the nations there. Let no one be found among you who…practices divination or sorcery, interprets omens, engages in witchcraft, or casts spells, or who is a medium, or spiritist or who consults the dead? Deuteronomy 18:9-11
The enemy's strategy is to trap people, to ensnare them. The idea is that the person who is trapped is unsuspecting. They didn't realize it was coming. Halloween is not a trap—it's' an outright invitation. This is what makes it so shocking that Christians could even think of participating in Halloween at any level.
Witches consider Halloween to be a high holy day. With such an important holiday, witches often hold two distinct celebrations. First, a large Halloween party for non-Craft friends, often held on the previous weekend. And second, a coven ritual held on Halloween night itself, late enough so as not to be interrupted by trick-or-treaters. If the rituals are performed properly, there is often the feeling of invisible friends taking part in the rites.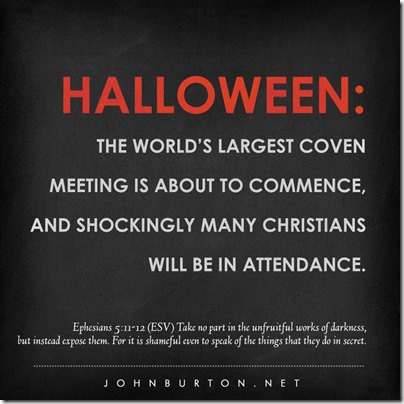 Noted New Age Researcher Texe Marrs said this about the activities of witches on Halloween. "…our own research confirms that on this unholy night [Halloween], witches' covens meet, drink, dance, spit out curses and spells, conjure up spirits, engage in sexual orgies, induct new members, and offer up animal and human sacrifices. (Witches have become expert at covering up these sacrifices by use of cremation ovens and the use of privately owned land preserves for disposal of bodies in deeply dug graves.)"
Again, the terrible things Halloween represents must be exposed. Consider why costumes were worn.The early origin of costumes is repulsive. On the evening of October 31st, the Druids, who were the occultic priests and teachers of the Celts, ordered the people to put out their hearth fires. The Druids built a huge new year's bonfire of oak branches, which they considered sacred. They burned animals, crops and human beings as sacrifices to their sun god Muck Olla and Samhain, their god of death. During this diabolical ceremony the PEOPLE WORE COSTUMES made of animal heads and skins. They then practiced divination, looked for omens in the struggle of the victims sacrificed in the fires, jumped over the flames or dashed through them, danced and sang. All of this was done to frighten the evil spirits away.
Abstain from all appearance of evil. 1 Thess 5:22
Children in costumes celebrating a night of candy and fun is not innocent. It's an invitation into wickedness and it's a dangerous affirmation of the evil spirit of the age. Lives truly are at stake.
Dave Benoit tells of a mother finding a strange diary, called "The Book Of Shadows" in her son's room. She with fear and trembling leafed through pages filled with Satanic drawings. Then her eyes fell on these horrifying words, "Last year I stole a car at Halloween and ran over a kid and killed him. This year, at Halloween, I plan to do the same thing!" The words in his satanic diary proved to be true. The teenager is now incarcerated. He murdered a kid as a sacrifice to Satan.
"It is the night before All Saints Day. It is the night when evil spirits roam the earth. It is the night for necromancy, the conjuring of evil spirits. It is the devil's night. The image of a toothless hag flying on a broomstick might seem comical to most, but if you keep in mind the black witches that really do exist then those rituals on All Hallows Eve are not so comical. I have seen them. I have heard them. I know they exist." ~Unknown
Those who practiced fortune telling and divination found that this was the night that they had the most success. To Witches, Halloween is one of the four High Holidays, or Greater Sabbats, or cross-quarter days. Because it is the most important holiday of the year, it is sometimes called 'The Great Sabbat', or the Black Sabbath.
Yes, Halloween is pure evil through and through. More than any other night of the year, Christians have a chance to let their light shine as they expose the darkness.
October 31st must be a night of intercession, not a party.
Church, wake up and pray with passion for an increasingly dark world. That is my invitation.