Posts Tagged 'manipulation'
A sinister spirit is behind much of today's church growth movement.
Leonard Ravenhil: "We need to close every church in the land for one Sunday and cease listening to a man so we can hear the groan of the Spirit which we in our lush pews have forgotten."
A recent post on Facebook resulted in a long stream of comments from people shouting amen, asking me to start a church, sharing heartbreak over today's church and dropping in a bunch of fire and bullseye emojis. Here's part of what I wrote:
I'm more convinced than ever that attempting to grow churches and develop programs and ministries has made it nearly impossible to see the remnant church so many are yearning for.
Pastors, please hear me. Stop the madness! Stop counting how many people show up every Sunday morning. Stop analyzing metrics. Stop setting numerical growth goals. Stop casting vision that's centered around your local church growing. Stop. For the love of everything holy, just stop.
I know, I know. The Bible tells us that the church was added to daily.
47 …And the Lord added to their number day by day those who were being saved. Acts 2:47 (ESV)
Notice, however, the Lord added to their number, not the assimilation team or the marketing team.
In fact, if we back up in the text just a bit, we'll clearly see it wasn't marketing or a seeker sensitive, low water level approach that resulted in growth.
40 And with many other words he bore witness and continued to exhort them, saying, "Save yourselves from this crooked generation." 41 So those who received his word were baptized, and there were added that day about three thousand souls. Acts 2:40-41 (ESV)
Unapologetic preaching and a call to repentance was the impetus for growth. A Holy Spirit infused message calling people out of a lifestyle of wickedness is what triggered the awakening—not assimilation strategies. The apostles had no need for church growth. They simply preached a transforming message in the power of the Holy Spirit and watched God move. Can you imagine the early Apostles sitting around a table in the Upper Room discussing how to form greeter teams, what coffee and donuts to buy and how to attract people to their services? The thought of it feels like blasphemy! Yet, today's churches do just that every week. The fear of the Lord is nowhere to be found.
31 So the church throughout all Judea and Galilee and Samaria had peace and was being built up. And walking in the fear of the Lord and in the comfort of the Holy Spirit, it multiplied. Acts 9:31 (ESV)
The fear of the Lord and the moving of the Holy Spirit—not programs and ministries—resulted in growth and impact.
In fact, consider this powerful truth: False prophets and false teachers are smart enough to know what will truly attract is an encounter with the supernatural—not programs and pastries.
24 For false christs and false prophets will arise and perform great signs and wonders, so as to lead astray, if possible, even the elect. Matthew 24:24 (ESV)
If false prophets are focusing on the (unholy) supernatural, why are so many pastors and leaders tied to natural ideas and gimmicks to draw in the people? It's foolishness. We need the fresh fire of the Holy Spirit to fall. We need to eliminate the distraction and undue stress of most of our church ministries and programs—and simply gather the remnant to pray.
FOCUS MUST SHIFT TO THE REMNANT CHURCH
I absolutely believe in church growth, but I don't believe every local church must grow numerically in order to fulfill their purpose. The stigma of small churches has haunted many a pastor. Our focus must be on the city church and regional revival as opposed to local church numeric growth. The group of people on the local level that will spur on the pursuit of revival in the city is the remnant. It's the remnant church. These are your champions of intercession, holiness and passion for Jesus. They will zealously dive deep and advance into uncharted waters. Note that I didn't say these people are your core group or your leadership team. The remnant should be the whole of the church. Everybody going deep together. The lukewarm, apathetic people that so many pastors attempt to grow their churches with will be alerted to their condition and then left with a decision. They will either dive into the depths with the rest of the body or they will, by their own choice, shrink back. In fact the Bible says they will ultimately die. Pastors, why are we trying to grow our churches with the spiritually comatose?
1 "And to the angel of the church in Sardis write: 'The words of him who has the seven spirits of God and the seven stars. "'I know your works. You have the reputation of being alive, but you are dead. 2 Wake up, and strengthen what remains and is about to die, for I have not found your works complete in the sight of my God. Revelation 3:1-2 (ESV)
We need bold messages of awakening in our pulpits today! The call to holiness, prayer and revival must be continual. Their must be a prophetic unction burning in the guts of pastors today. The goal is not church growth! It's obedience to Jesus and a lifestyle of intercession and fire!
From a recent Charisma Magazine article Should the Church Get Scary?:
We need to stop trying to attract the lost to church. The purpose of the church, of the ekklesia, is NOT to draw in the lost. Entire church mission statements and vision statements should radically change.

While the church isn't for the lost, it remains obviously true that we want to see the lost come to Christ. When the church is again a house of prayer, we will again see the necessary power to truly impact the world. The spirit of revival will explode as will the church.
When we understand that a group of twenty or fifty fiery, praying, devoted remnant Believers can do more to minister to God and shake a city than a thousand mildly curious church goers, our energy will shift from church growth to Kingdom impact. Are both mutually exclusive? No. But, the risk of compromise is great when we are attracted to numbers.
THE REMNANT IS DONE WITH CHURCH AS USUAL
Pastors have been duped into believing they need to (witch)craft their services in such a way that the seekers will be drawn, and not overwhelmed. They manipulate the environment to attract the largest possible group.
First, as I have already explained, the church wasn't designed for the lost. The call for all is to radically and immediately surrender and turn from their wicked ways. Creating a culturally relevant atmosphere that gives people a comfortable warming up period to the concept of God is no way to run a church. The church service was never meant to be used for evangelism. It's a Believer's prayer meeting, not a place to assimilate seekers.
Second, when the lost do come in, when a move of God shakes the foundation and the neighborhood bars empty and the desperate line up at the church doors, they are not looking to be pacified and affirmed. They are ready to break! They want an encounter with deity! They don't want your programs or ministry philosophies. They want Jesus!
The remnant has had enough of these low water approaches to ministry.
Those who are desperate for a move of God don't really care that much about being greeted with a handshake and a smile at the door as they arrive on Sunday morning, yet pastors invest much energy and focus on assimilation, hospitality, visitation and other people-centric strategies. The remnant doesn't care about being assimilated. They want to burst through the door and head to the altars alongside other desperate people.
They aren't impressed by a perfectly produced and executed worship experience led by people who haven't had an encounter with God in years—if ever.
They are not interested in the pastor's latest, greatest teaching if it's not burning with fire and dosed with anointing that can only come from hours in the prayer room.
They are bored with today's predictable, powerless, structured and forgettable church services.
The remnant simply wants to gather together with others that have the smell of fire on them and pray. They aren't looking to shake hands with others and they really could not care less about announcements, programs and special events. They want to be wrecked and rocked by the glory of God.
How far have we fallen as leaders when we think an unthreatening, casual environment would be the medicine for a spiritually apathetic people. Churches have the smell of death on them because they are attracting the dead to something devoid of resurrection power. Sometimes I wonder if there's any difference between those in the pews and those in the ground in the church cemetery next door.
When the fear of the Lord manifests in a church service, people will immediately either hit the floor or hit the door. The travail, groaning, and agonizing over sin will either grip people to the core or they will simply run out the door. The fear of the Lord directly confronts neutrality and exposes all immorality.

A great majority of American churches have never actually experienced the fear of the Lord and it's coming to this nation. Messengers with a hardcore message of repentance are arising who will enter into cities and regions with a mandate to break up the fallow ground of the hearts of men and usher the fear of the Lord back into the Church.

The sign to you that the fear of the Lord has arrived is when people only have two options: to either hit the floor or run out the door.

-Jeremiah Johnson
A SINISTER SPIRIT OF WITCHCRAFT IS DRIVING MUCH OF TODAY'S CHURCH GROWTH CULTURE
My friend Jeremiah Johnson also posted this recently:
When the offerings are down…

When attendance is low…

When the attacks won't stop coming…

Will you continue to preach the gospel or go back to manipulating people?
If asked why they want their church to grow, pastors will offer some spiritual answers:
We want to win the lost.
Anything healthy grows.
We want to impact our neighborhood.
While those points are good, and while there are many phenomenal pastors who are doing their best to serve God with obedience, I know there are other more honest answers to the church growth question we must consider:
If the church grows, it's evidence that people like me.
I need the money a larger group will bring into the church.
My reputation will take a hit if I can't grow the church.
If the church doesn't grow, I'll have to get another job.
I'm being pressured by my board or overseers to grow numerically.
We can only fulfill the vision if a lot of people buy into it.
I'll feel like a failure.
My identity is tied to my performance in ministry.
We have been seduced by the success of other ministries, and want to have the same success.
The pressure to grow numerically is insane. Pastors are falling into depression. Recently there have been horrible headlines of pastors committing suicide. The stress of leading ministries and meeting metrics can be too heavy to bear.
The allure and demand of church growth can be seductive indeed. If the Lord isn't bringing increase (due to a failure to host the Holy Spirit and to boldly preach offensive truth), there is another spirit that is more than willing to extend a wretched, crooked hand. A demonic, wicked spirit of witchcraft thrives on control and manipulation. This spirit rebels against the methods of the Kingdom and against the purity of the Holy Spirit with tactics that will minister to the leader's need for success.
Please understand me. I'm not saying all focuses on numeric growth are impure. I'm really not. It's possible to possess an apostolic and prophetic spirit and to see through the eyes of God into a future of impact and explosive growth. It's possible to discern a coming harvest. It's possible to have the heart of an evangelist and to cry out for the lost and for a church filled with new, Spirit-filled, hungry converts. It absolutely is. In fact, a passion for the harvest, a cry for souls, must radiate out of every pastor and leader. Sadly, however, the allure of church growth is rarely born from such a pure desire.
Instead, an evil spirit is invoked, rarely deliberately, usually by default as an impure passion of the heart that demands satisfaction. Pastors souls are sold for the promise of a full house—a promise that is rarely delivered on. Further depression and failure is usually the result. Sometimes the church does explode, but not with burning zealots. Instead it's a morgue, filled with people who are numb, cold and without signs of life.
The remnant church is wising up. While I have and always will teach that we must honor pastors and refuse to move in rebellion to God's established authority, a disturbing shift must come to the church, and fast.
Pastors, we must stop using people to build our own kingdoms.
God forgive us for building kingdoms of man on doctrines of demons in your name. ~Brian Ming, as quoted in Pharaoh in the Church
The witchcraft necessary to coerce people to give financially, to serve the pastor's vision and to build a ministry for impure reasons is extreme. It truly requires quite a few very powerful demons to anoint such a venture.
Please understand, I'm not talking about pastors who are intentionally evil and manipulative. I'm talking about pastors who have heart issues, those who try to spiritualize their ventures, those who are attempting to grow their church just like most every other pastor they know, those who have been seduced but don't know it. They need to be shocked out of their deception and into the rest and peace that comes from allowing the Lord to bring the increase instead.
THE CHURCH WE ARE YEARNING FOR
Someone asked how I'd like to see church services go. Here's what I said:
Start with an hour of fiery intercession in the sanctuary prior to the service. Let it keep going as people show up for the service. Let the musicians play behind the prayer for the first 30 minutes or so of the service. Then, as prayer continues, let the musicians kick into some prophetic worship for a song or two. Open up the mic for decrees and declarations. Have the dancers and flaggers and others fill the altars. Encourage people to pace around the room or hit their face and contend. After a couple of hours or so, there might be a strong prophetic message, or just some declarations of the Word. Then flood the altars as people lead in prayers of repentance and reveal prophetic revelation that was received during the service.
Of course, that's one model, but the point I'm making is that the coming remnant church simply isn't interested in most of what is offered today—at all.
Pastors, when we realize the church service was never meant for assimilating seekers or evangelizing the lost, the stress of church growth falls off. The pressure to grow numerically can be replaced by the joy and passion of ministering to God.
Again, yes, we most definitely can believe God for numerical growth—if that's God's desire for our particular local expression of the church. And, also, there are those who will over-spiritualize their small congregation. They argue that their focus on holiness and revival don't allow for numerical growth. Ridiculous. Remember, where the fear of the Lord, the power of the Holy Spirit and bold preaching exist, people will respond. Many will mock. Many will marvel. The city will be impacted. The local church may or may not grow numerically, but it will in spiritual depth and the church in the city will be impacted.
I'd encourage you to read my Charisma Magazine article, The Church We Crave But May Never See.
Here's something to consider from that article. Keep in mind, the casual seeker won't be attracted to a church on fire unless they are ready to surrender all. The church may shrink in number. However, the Holy Spirit will give leadership that will shock us to the core. Check it out:
For at least eight years specifically, and 23 years generally I've been teaching, writing articles, writing books, recording podcasts and posting videos about this very subject—extreme reformation in the church. Yet, the church service in nearly every Christian church looks the same (or worse) than it did decades ago.

I'm just about done. Finished. I can't stand the thought of additional years of church experiences modeled after a wine skin that's been outdated for years—yet, I acknowledge that it's all I may have to choose from while I'm still on the earth. Reformation seems to be far off.

The goal is not to hope for a more anointed old wine skin, but rather for such a radical reformation that it looks nothing like what we see today.

Simply, what's coming will look more like an extreme prayer meeting with people laid out all over the place with fire and tears in their eyes than the casual, tired and predictable worship and teaching services we see today.

Yes, the Sunday service will finally be the Upper Room experience that the burning, desperate remnant has been yearning for. Raging prayer, fervent prayer, passionate prayer will return to first place in the church.
Watch a BRAND NEW XPmedia video on spiritual abuse and why NOT to leave a church!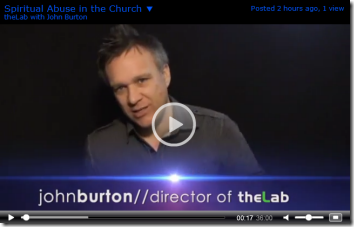 If you'd like to book me for a COHESION EVENT where I teach on the content of this video, go here: www.johnburton.net/booking.
---
I often hear people use the term 'spiritual abuse' when sharing about challenges in their church. It seems to lend a clearly valid reason to leave a church, right? Not necessarily.
Watch a direct and fast paced teaching on Spiritual Abuse & 5 Reasons NOT to Leave the Church on XPmedia here: http://www.xpmedia.com/TMTb7qXAstev
I do understand that there are some horrible, selfish, mean spirited, controlling pastors—and congregants—out there. My heart is broken over situations like that. However, actual abuse is quite rare.
I recently had a conversation with someone regarding spiritual abuse, and here's my response when it was argued that spiritual abuse is rampant in the church:
I think it's tragic when rejection causes people to flee the church when it was rejection that caused Jesus to die for the church. Jesus was abused, hated, physically destroyed… yet he served the church. He forgave.

We have people today who are leaving churches because of the most ridiculous reasons. When they don't get what they want, they accuse the pastor of control. Whenever accusation is in the mix we know someone has embraced a demonic anointing. He is the accuser of the brethren… and we should not be.

I also believe that abuse of people towards leaders is extremely rare. My wife and I have been in ministry 21 years… and we've experienced some very difficult things. Very cruel people… gossip, division, mistreatment, etc. But we've never been close to being abused.

I used to work for a 10/40 Window ministry. I've met Christian leaders in those nations who have been imprisoned in horrific conditions… stories of abuse like having a shotgun put in someone's mouth because they didn't renounce Christ… they pulled the trigger and she lived. I could go on and on… pastors murdered in front of their congregation… another stripped naked and abused as he preached. I've seen piles of burning Christian bodies that were killed and torched by terrorists.

So, no, I haven't seen abuse much at all. I've seen bad stuff. Tough stuff. Inconvenient stuff. Emotionally difficult stuff. Unfair stuff. My heart goes out to those who have been treated poorly by pastors. And my heart goes out to pastors who have been treated poorly by people. But, I won't call it abuse if it's simply a very bad trial.
Here's the content from the original article that resulted in this video:
People are leaving or changing churches at a record pace—when should we NOT leave a church?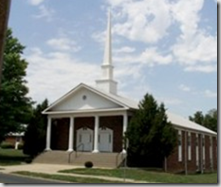 Unity around the mission of the church is something Satan cannot risk. The moment people lock arms, take their positions and unify with the Great Commission in front of them, it's over. He's done.
Unity is so powerful that Satan used it as his primary weapon to build his kingdom on the Earth:
Genesis 11:4-8 (ESV) 4 Then they said, "Come, let us build ourselves a city and a tower with its top in the heavens, and let us make a name for ourselves, lest we be dispersed over the face of the whole earth." 5 And the LORD came down to see the city and the tower, which the children of man had built. 6 And the LORD said, "Behold, they are one people, and they have all one language, and this is only the beginning of what they will do. And nothing that they propose to do will now be impossible for them. 7 Come, let us go down and there confuse their language, so that they may not understand one another's speech." 8 So the LORD dispersed them from there over the face of all the earth, and they left off building the city.
The unity driven plan, as impossible as it seemed, was on track to succeed—so God dealt a blow to what? Unity. It worked. The people scattered.
Now, in an attempt to turn the tables on God as he is building his Kingdom through unified people, Satan is attempting to scatter the church. It's working. The church is at risk.
A spirit of independence is convincing Christians that it's time to take control of their lives and forsake the call to gather under leaders within the structure of the church. We must repent, and we must return to position and get ready to move as the alarm sounds.
While there are (rare) times to move from one church to another, I want to share five reasons NOT to leave.
5 REASONS NOT TO LEAVE A CHURCH
ONE.
When you don't fit in. My three sons and one daughter would never leave the Burton family if they struggled to fit in, if they were misunderstood or if they were having a bad season of life. My wife wouldn't either, nor would I. If we see the church as a part of the service industry like McDonald's or Wal-Mart we will end up leaving if we don't feel welcomed or served. However, God plants us in a covenant family, not a shopping center.
What most people really mean when they say, "I don't fit in at this church," is that they aren't enjoying themselves. Possibly, they feel rejected. I find it disturbing when rejection causes people to leave a church when rejection is what propelled Jesus to die and launch the church. Remember, the church isn't to be there for us as much as we are to be there for the church. The mission of the church is demanding and not always enjoyable and we must be in position ready to work. I guarantee anybody who approaches leadership and offers to serve in the nursery or by cleaning the church would absolutely fit in. Their serving heart makes a place for them.
Acts 4:11 (ESV) 11 This Jesus is the stone that was rejected by you, the builders, which has become the cornerstone.

Luke 17:25 (ESV) 25 But first he must suffer many things and be rejected by this generation.
TWO.
When its easier for you to connect with God elsewhere. I know this may be a shock, but the primary purpose of the church isn't to make it easy for you to connect with God. If we understand this, a million arguments against staying at your church will instantly disappear. It's our job, individually, to develop intimacy with Jesus. If we are dependent on a pastor, worship leader or others to nurture our relationship with Jesus, we're in big trouble.
We should never arrive at church empty. We should be full of God and ready to pour out. If its easier for us to encounter God in our home or with a small group of friends, then great! That's the way it should be! Then, take fire that you've cultivated to the critical corporate gathering and burn hot. Serve well. Get into position, lock arms, serve the leaders and advance the mission.
If we focus on personal edification and connecting with God as the primary purpose of the church, we can quickly forget the many additional needs that we have: Discipleship, challenge, discipline, accountability, maturing, giving, serving, and on and on.
Remember, you are not the church. You can't leave the corporate gathering and be a part of the church. The church only exists when we gather under the call of leadership. Read this article: You are NOT the church
Acts 14:21-22 (ESV) 21 When they had preached the gospel to that city and had made many disciples, they returned to Lystra and to Iconium and to Antioch, 22 strengthening the souls of the disciples, encouraging them to continue in the faith, and saying that through many tribulations we must enter the kingdom of God.
THREE.
The leaders aren't doing things the way most people think they should. Many people believe leaders should make it easy for people to follow them. I disagree. Church leaders are mandated to lead people into some of the most challenging, risky and costly missions the world has ever known. People should actually make it easy for church leaders to lead them.
People made it hard for Moses to lead them into the Promised Land and they died. They made it easy for Joshua to do the same, and they dominated.
The demand of the people can be so strong sometimes that pastors and leaders forsake their mission. They end up pleasing the people instead of God.
Check this out. Jesus had just identified Peter as the church and made it clear that the gates of Hell would not prevail.
Matthew 16:18 (ESV) 18 And I tell you, you are Peter, and on this rock I will build my church, and the gates of hell shall not prevail against it.
Then immediately after this, Peter, the church, unwittingly renounced the cross. He removed the cost, the surrender, the sacrifice. Watch what Jesus did:
Matthew 16:21-23 (ESV) 21 From that time Jesus began to show his disciples that he must go to Jerusalem and suffer many things from the elders and chief priests and scribes, and be killed, and on the third day be raised. 22 And Peter took him aside and began to rebuke him, saying, "Far be it from you, Lord! This shall never happen to you."23 But he turned and said to Peter, "Get behind me, Satan! You are a hindrance to me. For you are not setting your mind on the things of God, but on the things of man."
Peter (the church) was mindful of the things of man, not the things of God. Wow. The pressure of the people to steer the church in a certain direction can result in heeding their demands instead of the inconvenient and extreme mandate of the mission. Don't be one of those people.
Hebrews 13:17 (ESV) 17 Obey your leaders and submit to them, for they are keeping watch over your souls, as those who will have to give an account. Let them do this with joy and not with groaning, for that would be of no advantage to you.
FOUR.
When another church has better programs for you and your family. We should never choose a church based on what we can get out of it. We are actually assigned by God himself to serve and build it.
My definition of religion is: Man's attempt to use God to get what he wants.
When we expect to gain from the church ahead of sacrifice, we are embracing the same spirit that killed Jesus. The spirit of religion wanted to use Jesus for personal gain.
Consider the money changers. Right after the crowds were 'worshiping' Jesus by shouting Hosanna (which actually means, "save us now,") Jesus dealt with that spirit. The crowds wanted Jesus to save them, to focus on them, to give them what they demanded. Then, the money changers, driven by the same spirit of religion attempted to use the church for personal gain.
Matthew 21:12-13 (ESV) 12 And Jesus entered the temple and drove out all who sold and bought in the temple, and he overturned the tables of the money-changers and the seats of those who sold pigeons. 13 He said to them, "It is written, 'My house shall be called a house of prayer,' but you make it a den of robbers."
The sin of the money changers? They expected to leave the temple (the church) with more than they entered with. The used the temple for personal gain. We see this same spirit in churches around the world. The expectation is to leave the temple with less than we enter with. We bring a sacrifice. An offering. We serve. We give. We place no demands on the place of sacrifice, but instead honor God through the sacrifice of intercession for the nations. Prayer is the primary purpose of the church, and the church needs you to join in that mission.
FIVE.
When God tells you to. OK, I'm sure you are awake now! Have you ever played the God card? As a leader I've heard many times, usually through the grapevine, that, "God told so and so to move to another church." Really? That's odd. I was entrusted as their leader, which is a very serious position, and God just forgot to tell me about this? He left me out of the loop? Maybe Hebrews 13:17 isn't what we think it is? The church I'm leading isn't important enough for people to honor the mission?
I hope you are getting the point.
We are called to submit to authority—even ungodly authority like judges, elected officials and our bosses at work. Certainly it makes sense that God would include our godly authority in a decision making process as important as leaving one family and one mission for another.
The point is this—God wouldn't just tell you to leave without your leader being involved in the process. In fact, can I just be blunt? It's extremely disrespectful, presumptuous, rude and self-serving to abdicate your responsibility in your current church by leaving without honoring the authority in your life. Your pastor has every right to participate with you in your process.
1 Thessalonians 5:12-13 (ESV) 12 We ask you, brothers, to respect those who labor among you and are over you in the Lord and admonish you, 13 and to esteem them very highly in love because of their work. Be at peace among yourselves.