Posts Tagged 'revolution church'
A suffocating spirit was out for destruction as we were contending for revival.
I've waited fifteen years to write this article. I implore you to read every word.
As young church planters in one of America's darkest regions, Amy and I along with our two oldest boys, who were little guys back in 2001, launched Revolution Church. The vision was intense and our passion was for revival that would launch in that strategic city and impact the nations.
Manitou Springs, Colorado is famous for its dark history and present liberal leanings. Rumor has it that Anton Levey wrote at least some of the Satanic Bible from his home there. It's a quirky town at the base of Pikes Peak near Colorado Springs. We started the church there in a 700 square foot office space and then quickly grew to a core of 25 people. We moved to our second of four ultimate locations, a 2000 square foot storefront right downtown Manitou Springs. It's there where we met Janet (name changed for the sake of this article).
I'll never forget the Sunday morning service as the sun shined brightly through the large plate glass windows in our small meeting place at the Arcade in Manitou Springs. Janet was a first-time guest, and she seemed to be attempting to engage during the service. Understand, at the time, Christians in Manitou Springs were few and far between, so it was not common to see Spirit-filled people visiting, unless they drove from Colorado Springs. In fact, I was invited to preach at a Manitou Springs festival the first year we were there. The organizer had no idea what he had done! In the middle of my fiery message, a bold declaration of the power and necessity of the blood of Jesus, a tall man in flowing garments stormed to the front and demanded equal time. This alternate religious, New Age leader was agitated by the anointing. It was uncommon in Manitou Springs and his turf was certainly being threatened.
At the end of the service I invited people to come forward to receive the baptism in the Holy Spirit. Janet sprung from her seat and kneeled at the altar. I quickly realized she was not even saved.
After spending time with her, introducing Jesus to her and ministering to her, she boldly asked a question, "Do you ever pray for people in their homes?"
We agreed to meet at her townhouse that week to pray and encourage her. We had no idea what we were about to get ourselves into.
JANET'S HOUSE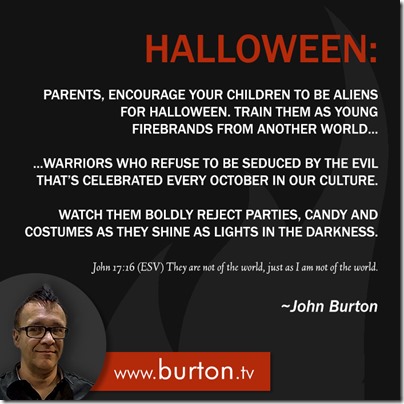 We arrived one evening, sat on the couch and prayed for Janet and her baby. It was an unusual moment for us as I felt little to no anointing. Something was hindering our prayers. Janet confided in us that she had dabbled in witchcraft and was ready to move on from it. I applauded her courage to break away from what I know is a very strong, seductive spirit. She repented of her involvement and we prayed some more. The breakthrough remained elusive. I asked her if she owned anything inappropriate that she should get rid of. She reluctantly admitted she did and disappeared upstairs to retrieve some items.
She emerged down the stairs with a T-shirt with some occult symbolism on it. She also held the witch's handbook.
She surrendered these two pieces of occult paraphernalia to us, and we again prayed. I thought it would be easier to pray now that she had removed them from her life. I was wrong. Amy and I didn't understand why it felt so dead in her home, but we had done all we knew to do. We encouraged her again and prepared to leave. She then asked us, "I've heard of anointing homes in oil. Do you do that?" I told her to find some Crisco.
We anointed doorways, windows and anywhere else we could dab some oil. After we finished anointing and praying downstairs, I led the way up the staircase. At the top of the stairs I saw a guest room and a bathroom. I also saw Janet's room. I was not prepared for what happened next.
I stepped into her room and immediately could not breathe. It felt like I stepped into a swimming pool sideways. I was engulfed with a suffocating, heavy, evil presence. I stepped back outside her room. Relief.
I didn't share my experience with Amy or Janet, but instead prayed through the guest room and bathroom. I then stepped back into Janet's room. Crushing suffocation.
I attempted to pray in tongues, but there was absolutely no way I could. Every prayer fell dead to the ground.
I urgently asked Janet if there might be any additional items she should throw in the trash. She slowly, casually looked in her closet and pulled out a couple things and placed them on her bed. That didn't work. I was gasping for air, but not only air, for the breath of the Holy Spirit! We needed God to move in that place, and quick!
I was very direct with her. I said, "Janet! I will not pray for you and you will not find freedom if you don't immediately eliminate every single thing from your life that is impure!"
I was standing between her bed and the wall, next to her night stand. She placed several more items on her bed, but it was not helping. One final time, as I was ready to get out of there, I said, "There is something you are holding on to that is much more evil than anything you've surrendered so far. What is it? No more delay!"
She reluctantly glanced over to the night stand, inches from where I was, and pointed at something I had not noticed. She said, "Well, that's where I perform my sacrifices." I looked at a small altar with ashes all over it. Yes, that was it.
She ran down and grabbed a large, plastic trash bag. We renounced what was happening at that altar and threw it away. Immediately I could pray in the Spirit. The wind of the Spirit was refreshing beyond description. The fire in my prayer was a stark contrast to how debilitated I was previously.
Amy then began to pray with Janet and talk with her. I was praying in tongues and doing my best to hear what God was saying. God instructed me to ask Janet about demons visiting her room. God had given me incredibly precise revelation. I revealed to her that those demons require written documentation about her interactions with them. Her jaw dropped and her eyes spread open. She had never been more stunned at something someone said. I read her mail.
She went to the closet and pulled out a stack of at least 20 spiral notebooks. She said she had much more stored on her computer. She confessed that demons visit her every night and terrorize her. She is forced to write about their visits. That is why she invited us to her home. She wanted the demons to leave.
She put the notebooks and many additional things on her bed. Six trash bags of occult and witchcraft materials were taken to the dumpster.
JANET'S STRUGGLE CONTINUES
After that experience in Janet's tiny townhouse, you'd imagine she would have gone on toward radical deliverance. Sadly, that didn't happen, at least as far as we know. She disappeared. We aggressively searched for her and finally, after several weeks, did track her down. She would attend church occasionally, but would manifest demonically at times. She aggressively confronted my wife once and then ultimately vanished again. That was the last time we ever saw Janet, well, sort of. Janet was about to visit some people in their dreams.
HALLOWEEN SEASON IN MANITOU SPRINGS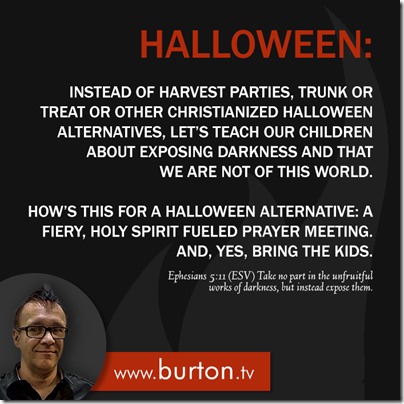 October in Manitou Springs is always extremely volatile. Witchcraft is rampant and the atmosphere in that town is heavy. Creepy. Threatening. Also, it was my favorite time of the year. We knew we were called to contend against the darkness as we we were advancing toward revival.
Each year in Manitou Springs we'd prayer walk the city as we witnessed small fires in the foothills of the mountains ignite. The flames would dance as thought the mountains were alive. Witches were having their meetings, and we were having ours. We'd never consider hosting a harvest party or other event like that on Halloween. It was all out war, a spiritual war, and we had no option but to be alert, armed in the Spirit and on assignment. It was time for prayer.
The attack during October each year was intense. Three years in a row, precisely on October 31st, our oldest son was admitted to the hospital with a severe asthma attack. The suffocating spirit was assaulting him every October, until God gave us some revelation on how the enemy was assaulting us. We responded and the Halloween attacks on him then ceased.
In 2003, two years after we had planted Revolution Church, and quite some time since we'd seen Janet, Amy was pregnant with our third child. One night, in the middle of October, Amy shot up in bed, frantic, and woke me up.
She was shaking. She said she just had a horrifying, vivid dream of Janet wielding a large knife. She drove it into my wife's stomach and killed our baby.
After praying we went back to sleep, shaken but confident that God was in control. The next morning we awoke and prepared for a scheduled church staff meeting at our home. At the beginning of the meeting, I asked our staff for prayer and started to mention Amy's dream. I was interrupted by one of our staff members. She said, "Amy, I had a dream about you too last night. It was disturbing. I saw Janet with a knife. She stabbed you in your stomach and killed the baby."
We were speechless. Another staff member was beside herself. She said, "I didn't have a dream, but I had an vision about the exact scenario you both described!"
Later that day, a friend of Amy's who had never met Janet or known anything about her called. She was upset. She didn't want to scare Amy, but she had to share about a dream she had. "Amy, there was this girl (she went on to describe Janet's unique appearance precisely), and I saw a large knife in her hand. She attacked you, stabbed you in the stomach and killed the baby!"
Amy and I proceeded to do literally everything we could. We prayed, of course. We stood in our authority. We had a powerful deliverance minister and his team conduct a spiritual house cleaning in our home. They reported it was the cleanest house they had ever been in.
A CHRISTMAS EVE TO FORGET
A couple of months passed, and we had shaken off the disturbances that October visited on our family. In fact, we were excited about a special doctor's appointment on Christmas Eve. We were going to hopefully discover the sex of our baby!
I will never, for the rest of my life, forget what happened in the waiting room. Amy, our two sons and Amy's parents were there as we waited our turn to meet with the sonographer. Our appointment was the last of the day and doctors, nurses and receptionists were scurrying around, closing up shop and preparing to head out to various holiday festivities. Joy was in the house!
Suddenly, I felt an extremely heavy, holy blanket of grace descend upon me. My emotional strength suddenly tripled at least. I was spiritually tuned in, sensitive, wondering why God had decided to strengthen me in that manner. I was about to find out.
"Amy Burton," called the nurse. It was our turn.
Amy and her mom joined me in the ultrasound room. Amy laid back as we were all excited about seeing our wonderful, new baby. The sonographer placed the instrument on Amy's belly, and instantly removed it.
She said, "Wait here. I need to see if I can find a doctor before they all leave for the day."
The next two minutes were spent in silence. Joy and gladness gave way to nerves.
The doctor finally arrived, took a quick look, and said, "I'm so sorry, your baby has died."
WITCHCRAFT KILLED OUR CHILD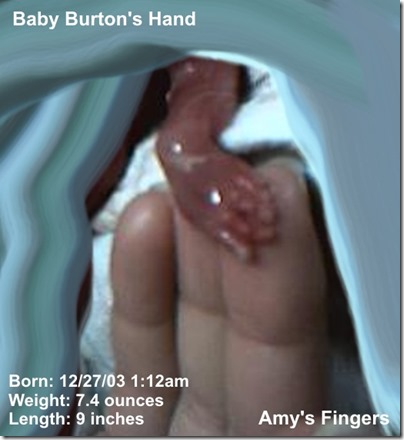 Wails, cries and tears emerged out of my wife. The strength I received minutes prior was now being put to use.
The next day was Christmas morning. We did all we could to make sure it was a wonderful one for our boys. We unwrapped gifts as we sat around the tree. Literally every single present I got for Amy was either maternity clothing or a gift for the baby. She carefully unwrapped each as her turn came and placed them in a pile to return to the store.
The following day we were in a hospital room, waiting for Amy to deliver Elizabeth Hope Burton.
As the labor inducement was quite a ways from taking effect, Amy said I could go to a late-night prayer meeting a few blocks away. My phone was kept on and I remained ready to rush back to the hospital at any moment. At that prayer meeting, God again strengthened me. Shortly after returning to the hospital at around midnight, we both met Elizabeth.
The doctor was shocked at the cause of death. It was a cord accident. Cord accidents aren't unusual, but this particular one was. He said he'd never seen a cord wrapped five times around a baby's neck. Elizabeth was suffocated to death. Witchcraft killed Elizabeth.
WE WRESTLE NOT AGAINST FLESH AND BLOOD
Amy and I bless Janet. We pray for her, wherever she may be. We don't hold her accountable in any way. She was a hurting, lost young lady. She didn't kill Elizabeth. Extremely vile, destructive, evil entities did. At the time, we did all we knew to do to help Janet. We also did all we knew to do to cancel the curse and to wage war against hateful, murderous evil spirits. We failed. We learned.
We lost six more babies after we lost Elizabeth, but we are so blessed to have three wonderful boys and two precious girls in the Burton family.
Amy has been a champion. She has ministered to those who have lost babies to stillbirth or miscarriage. She has cried with them, grieved with them, prayed with them and stood with them.
While our faith was hit, it was not shattered. We have learned over the years to war, to wrestle with the enemy and to contend with faith and passion. Life isn't about some set of rules that Satan has to obey. He cheats. He hates. He does all he can to rip us to shreds, and he wastes no time finding just the best way to do that.
I know many of you who are reading this are already thinking about theological issues with my story. You might think Christians can't be touched by witchcraft. You'd be wrong.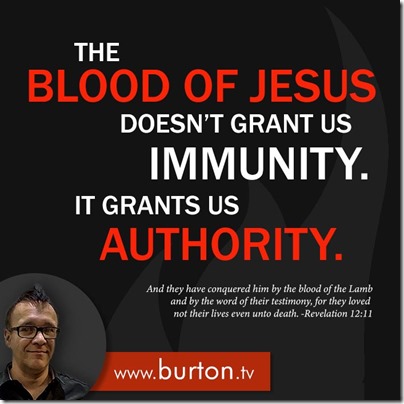 The slightest open door or lazy approach to intercession, or pride or even ignorance can give the enemy access. He doesn't fight fair. He knows our weaknesses. In fact, some of you may be considering Job. He was upright, yet struck.
Understand, the blood of Jesus doesn't grant us immunity. It grants us authority. We need to enroll in the school of the Spirit and learn how to battle. If we don't fight, the fight will come to us. If we don't engage, we will be hit.
I held off for fifteen years in writing this article because it's not a happy story. But, I realized that so much of today's church has become inauthentic by only highlighting that which makes us happy.
In order to win battles, and ultimately the war, we have to learn from struggles. We must understand the ferocity of the enemy. We need to be in the Word, in prayer and free from even the slightest sin or compromise.
The lesson we learned was not that we were steeped in sin. We weren't. We were living holy lives as young though immature Jesus lovers. The lesson is that we must clearly understand that the enemy is ready to pounce, and that we must be ready.
HALLOWEEN IS EVIL—AND NO CHRISTIAN SHOULD PARTICIPATE AT ANY LEVEL
Witchcraft is permeating the atmosphere this and every October. It's time to war, not party. Pastors, call solemn assemblies instead of holding harvest parties. This is an all hands on deck season.
I'll leave you with some short bullet points that I posted to Facebook earlier today about Halloween. If you didn't understand before why I so vehemently renounce this unholy day, you now should.
Consecrate a fast; call a solemn assembly. Gather the elders and all the inhabitants of the land to the house of the LORD your God, and cry out to the LORD. Joel 1:14
Eleven reasons Christians celebrate Halloween
They don't believe witchcraft is a big deal.
They wrongly think the way they celebrate doesn't involve witchcraft.
They incorrectly assume Christians are immune to curses and the power of witchcraft.
They can't imagine the thought of their kids missing out.
They celebrated Halloween as children and conclude it didn't have any negative impact on them.
They wrongly equate it with Christmas, which "also has pagan roots" yet is universally embraced by Christians.
They believe it can be sanitized and Christianized.
They believe it's a great opportunity to evangelize, but without exposing the darkness or revealing how wicked the holiday is.
They have fallen for false-grace deception that allows them to be free and have fun no matter what.
They haven't experienced the wonder and terror of the spirit realm.
They lack discernment.
RELATED ARTICLE:
I knew there was a risk of losing everything when the call to the deep was announced.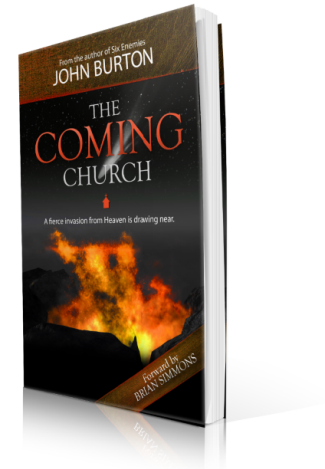 The coming church will be a model of normal Christianity, and it will be so costly, offensive, exclusive and challenging that only the remnant will remain—and this is most certainly the plan of God.
We've become such a passive church society that the abrasion that's coming will be wholeheartedly rejected by mainstream Christianity. False-humility and superficial pleasantries are masquerading as spirituality while truth is moderated to ensure it doesn't disturb anybody.
The result is a Christian culture that celebrates the shallows and merely acknowledges the depths as optional for those who may want to venture in.
Going on eastward with a measuring line in his hand, the man measured a thousand cubits, and then led me through the water, and it was ankle-deep. Again he measured a thousand, and led me through the water, and it was knee-deep. Again he measured a thousand, and led me through the water, and it was waist-deep. Again he measured a thousand, and it was a river that I could not pass through, for the water had risen. It was deep enough to swim in, a river that could not be passed through. And he said to me, "Son of man, have you seen this?" Then he led me back to the bank of the river. Ezekiel 47:3-6
The time is coming when the deep is no longer presented as an option for the Christian, but rather, it's the only hope for those who desire to truly follow Jesus. Prophetic awakeners will be boldly moving into deep waters and calling out those who are splashing like children in the shallow waters while presuming themselves to be normal, biblical Christians. These awakeners will be shocking an apathetic people like madmen!
Are they servants of Christ? I am a better one—I am talking like a madman—with far greater labors, far more imprisonments, with countless beatings, and often near death. 2 Corinthians 11:23
We have fallen for the deception that we are all equal in our Christianity and any type of distinction based on maturity, passion or discipline is quickly hushed out of fear that the less committed will feel alienated. This fear is going to cease as prophetic voices will be calling all who are willing into the deep—and those who choose to splash and play will do so of their own volition.
But I, brothers, could not address you as spiritual people, but as people of the flesh, as infants in Christ. 1 Corinthians 3:1

And he gave the apostles, the prophets, the evangelists, the shepherds and teachers, to equip the saints for the work of ministry, for building up the body of Christ, until we all attain to the unity of the faith and of the knowledge of the Son of God, to mature manhood, to the measure of the stature of the fullness of Christ, so that we may no longer be children, tossed to and fro by the waves and carried about by every wind of doctrine, by human cunning, by craftiness in deceitful schemes. Ephesians 4:11-14

About this we have much to say, and it is hard to explain, since you have become dull of hearing. For though by this time you ought to be teachers, you need someone to teach you again the basic principles of the oracles of God. You need milk, not solid food, Hebrews 5:11-12

When I was a child, I spoke like a child, I thought like a child, I reasoned like a child. When I became a man, I gave up childish ways. 1 Corinthians 13:11
Grow up and get into position! That's the call of the hour. It's time to count the cost, get into position and run with passion as the Church worthy of the name of Jesus Christ!
Don't think for a minute that you can't do it. That would be an insult to the grace of Christ!
But he said to me, "My grace is sufficient for you, for my power is made perfect in weakness." Therefore I will boast all the more gladly of my weaknesses, so that the power of Christ may rest upon me. For the sake of Christ, then, I am content with weaknesses, insults, hardships, persecutions, and calamities. For when I am weak, then I am strong. 2 Corinthians 12:9-10
Paul refused to shrink back. He moved in great grace and turned the world upside down! He ran. He fought. He knew his sole purpose on the Earth was to advance the Kingdom and that mission burned in him night and day.
Do you not know that in a race all the runners run, but only one receives the prize? So run that you may obtain it. 1 Corinthians 9:24
Paul said to the people, "Follow me as I follow Christ," and not to Jesus, "Hey, wait up, let's move at the pace of the people." God sets the pace, not us.
The fear is that others will presume we are arrogant or haughty when we call them higher—after all, if we are calling them higher, we must think we are higher already.
First, the closer we get to Jesus, the deeper we go, the more humble and broken we become—our own depravity, weaknesses and struggles are clarified as the holiness and majesty of Jesus are magnified. The deeper we go the deeper we have to keep going. The deep is truly the point of no return.
Second, what would the suggestion be? That we lessen our intimacy with Jesus and encourage people in their apathy so as not to offend any or invite division within the camp? No way.
And blessed is the one who is not offended by me." Matthew 11:6
"Do not think that I have come to bring peace to the earth. I have not come to bring peace, but a sword. For I have come to set a man against his father, and a daughter against her mother, and a daughter-in-law against her mother-in-law. And a person's enemies will be those of his own household. Whoever loves father or mother more than me is not worthy of me, and whoever loves son or daughter more than me is not worthy of me. And whoever does not take his cross and follow me is not worthy of me. Whoever finds his life will lose it, and whoever loses his life for my sake will find it. Matthew 10:34-39
Extreme Church?
When I called the church into the deep in Colorado several years ago, I knew that I would lose many people, a lot of money and even my reputation. Many would be angered that we were picking up the pace and raising the bar—beyond where they were willing to go. I fully understood there was a risk of killing Revolution Church when we did this—and it literally almost happened. Many truly thought I was a madman—and they were right! The remnant came alive to the call and ran with passion, but, sadly, those who were given to this costly, fiery, normal Christianity were very few and far between. I decided early on that I'd rather have a small church on fire with Christians who were ready to invest their very lives than a church of two or three hundred people who gathered around a space heater—and I knew I could have either. A church of 200 would provide a good salary and stability for my family. Good programs and honey-dipped messages would draw the socialites who would invest just enough to provide a cozy, Laodicean environment for all of us. I get sick even thinking of that option—and so does God.
So, because you are lukewarm, and neither hot nor cold, I will spit you out of my mouth. Revelation 3:16
In a world where lukewarm is normal, the common response to an extreme church environment is that it's not the appropriate church experience, that it's not for a typical Christian, even though some would agree such a ministry has some value, for some people. An extreme church culture to many is more like a para-church ministry than a legitimate church. It doesn't fit within their definition of what a church is suppose to be and do. The accusation is that such an extreme focus is only for a small minority of Christians—and then, most probably just for a short season.
I've spent years and tears attempting to address this fallacy. Normal church today is that of mildly committed followers of Jesus who put limits on their passion and devotion—it's children splashing in the shallows. This is not the Christianity of the Bible.
"But to what shall I compare this generation? It is like children sitting in the marketplaces and calling to their playmates, "'We played the flute for you, and you did not dance; we sang a dirge, and you did not mourn.' Matthew 11:16-17
Revival Church is not an extreme environment, not even close. However, compared to the user friendly, bread and breakfast version of the church that dominates the landscape of our nation, it does feel like a para-church, over the edge, specialized ministry for the minority instead of the majority. This grieves me—not because I want more people to stuff themselves into our church building, but because the thought of extreme passion feels specialized and uncommon, unwanted and unnecessary.
The church experience in our nation has become more about living a wonderful life instead of dying a remarkable death—and pastors know very well that a focus on surrender versus benefit will result in empty pews and offering plates.
While I would never presume to have a perfect understanding of the function of the church, I am confident on several points—and when I employed these critical elements into our ministry I fully believed that the result would be a sound, vibrant and biblical church. We are para-church in no way. I want to alleviate the fear pastors may have of being accused of not being a legitimate church—when you gather together to pray on fire and release the messages of the Lord, you are modeling the coming church. This is what the church will look like when the reformation is complete! That being said, the accusations will fly, but don't relent. Stay the course, gather the people and pray.
Blow the trumpet in Zion; consecrate a fast; call a solemn assembly; gather the people. Consecrate the congregation; assemble the elders; gather the children, even nursing infants. Let the bridegroom leave his room, and the bride her chamber. Between the vestibule and the altar let the priests, the ministers of the LORD, weep and say, "Spare your people, O LORD, and make not your heritage a reproach, a byword among the nations. Why should they say among the peoples, 'Where is their God?'" Joel 2:15-17
The call is for every person who has made the radical and costly decision to follow the living God to dive into the fire together. No matter how long we've known Jesus, our pace should be the same—intense and fiery.
Have you ever met someone who was recently radically saved? They can't run fast enough or burn hot enough! Yet, we've fallen for the deception that new Christians need to take baby steps! No way, no more!
Extreme church is the only option in today's end-time climate. The formula is simple—too simple for most—pray with fervent passion together with others several times a week, read the Bible, believe it and respond to God's mandates with faith and obedience. Pray continually. Live in the spirit. Die daily. Surrender all. Be holy.
This is normal church. It's a culture of uncommon holiness and passion for intercession where we refuse to be amused by darkness and endeavor to slow the flow to Hell with prayer and action. This is why were are on the Earth.
I believe we would be much closer to the true, biblical model of the church if we did little more than pray nonstop in tongues for two hours on a Sunday morning than what we see today.
The Coming Church
Please understand this point. Consider it. Pray on it.
We live in a day where Christians are boldly, unapologetically defending their measured religious devotion and are denouncing calls to extreme commitment. I hear it all the time—fervency is shunned in favor of the status quo. Can you believe this? Being extreme for Jesus is an unwelcome negative attitude, an invasive intrusion into the well guarded lives of American Christians.
If the thought of the church experience being made up mostly of praying in the Spirit with infusions of apostolic messages and reading of scripture feels incomplete or uncomfortable to you, you will find yourself frustrated and resistant in the coming church.
Change is coming. For example, many are looking for a church with an amazing worship experience where it's easy to sit back and bask in the atmosphere. In the coming church, in place of polished worship teams, we will see an environment where groans of intercession are echoing in the room—with or without instruments. Everybody will be on their face burning, groaning and crying out as acts of worship in place of today's Christian karaoke. Imagine gathering together multiple nights a week to hit our faces and groan in intercession together! Most everything else that we've come to know in today's church will be done away with as we all serve as worshiping intercessors in the house of prayer for all nations. We will worship in spirit. In truth.
But the hour is coming, and is now here, when the true worshipers will worship the Father in spirit and truth, for the Father is seeking such people to worship him. God is spirit, and those who worship him must worship in spirit and truth." John 4:23-24
This type of a church environment seems extreme, and demanding, and uncomfortable. Yes. Today it will feel like that, but when the reformation and revolution in the church is complete, it will feel normal, and God will call us to yet another level—a level today that we wouldn't even think is possible. It's a level, one beyond the level where we are going next, that will result in continual supernatural power. Keep that in mind. If the next level seems extreme, just compare it to what's coming beyond that!
Again, the coming church, the next level, will be white hot and perfect for every Christian at every maturity level. The prayer room is the only room for the new Believer and the apostolic leaders who are investing into them! This is my heart for Revival Church. I see this model being perfect for people of all levels as it calls everybody into the same place—death and destiny. Everybody gathers, prays, grows and is intentional in their discipleship. It's intense and life changing. And then, when the remnant does this together in unity, it will be world changing.
Our ministry school, theLab University, is an extreme experience of prayer and maturity—and my view is that the school is closer to a normal, biblical church than churches we see today.
The commitment level at theLab is high (by today's standards)—we meet together four days and nights a week. We have homework to complete and turn in on a weekly basis. There are prayer events that are required for us to attend somewhere in Detroit every Friday night. We are held accountable for our attendance and participation. Holiness is commanded. We are a family. We are locked in and ready to grow at a rapid rate together. This, my friend, is church. However, in America, it's para-church. It's extreme. It's not for the general Christian. This, again, deeply grieves me.
Do not be slothful in zeal, be fervent in spirit, serve the Lord. Romans 12:11
Zeal is not a personality trait! It's a command!
And he said, "Come with me, and see my zeal for the LORD." So he had him ride in his chariot. 2 Kings 10:16
I challenge you—live so boldly that others take notice, and call them to experience your zeal for the Lord! Call them higher! Call them out of the dead and dying manmade American church system that is headed for judgment!
"And to the angel of the church in Sardis write: 'The words of him who has the seven spirits of God and the seven stars. "'I know your works. You have the reputation of being alive, but you are dead. Revelation 3:1

…If you will not wake up, I will come like a thief, and you will not know at what hour I will come against you. Revelation 3:3
The coming church is what the scoffers and mockers and seekers and disillusioned are waiting for. They want to see a people who are serious about their God, radical in their devotion and done with the imitation religion of our day.
They are waiting for a people who won't renounce the sin of homosexuality one minute and enjoy an R rated movie the next.
They want to see a church that's finally devoid of hypocrites—people that won't be amused by unrighteousness in media that required the death of the one they say they love.
They are waiting for a church that will not only boldly expose the sins of the nation, but also pray night and day for it.
The world needs a church that burns with such love and anointing and holiness and that's single minded in it's purpose—to set the world ablaze.
No more programs, productions or promotions. It's time to pray as the church again. America is waiting.
FOR IMMEDIATE RELEASE:
John Burton Ministries starts Revival Church in St. Clair Shores, MI, welcomes Jeff Garvin
St. Clair Shores, MI – November 14, 2009
The world is watching Detroit, waiting on the report of its complete demise or of a miraculous restoration.
John Burton launched Revival Church with that in mind.
"After traveling to the Detroit area to minister several times over the past year, it became obvious that a permanent move was in order.  Our house sold in the Kansas City area in under a week, and we have since moved in and are ready to see a dramatic reformation in Detroit.  My heart is to see a legitimate outpouring of God here that will bring order to chaos, life to hurting people and vibrancy to a desperate society."
John Burton has been in ministry since 1991 and has written five books including 20 Elements of Revival, Revelation Driven Prayer and Six Enemies of Fulfilled Destiny.  He was recently featured on the Miracle Channel (www.miraclechannel.ca) as he discussed the thrill and importance of living a prophetic life.
John also planted Revolution Church in Manitou Springs, Colorado, directed an internship at the International House of Prayer in Kansas City, Missouri and gave leadership to a city-wide prayer initiative in Colorado Springs, Colorado.
After several pre-launch meetings in their home, John and Amy Burton, along with their three boys, would like to invite you to advance toward revival in their new location.  Revival Church meets every Sunday evening at 6pm at First United Methodist Church at 24036 Greater Mack, St. Clair Shores, MI 48080.
Prophetic prayer starts at 5pm and children can be checked in for their ministry at 5:45pm.
They also host a weekly prayer and strategic revival radio show online every Monday at 8pm.  You can listen at www.detroitrevivalchurch.com/radio.
Internationally known prophetic revivalist Jeff Garvin, who was a significant part of the recent Lakeland, Florida Outpouring, will be ministering at Revival Church in December.  He will be at a sister ministry, International House of Prayer East Detroit, on Friday, December 4th at 7pm, and at Revival Church on Saturday, December 5th at 7pm and Sunday, December 6th at 6pm.
Contact:
John Burton
[email protected]
www.detroitrevivalchurch.com
Ph: 313-799-3473