Experience a potent prayer culture in your life, your church and your region!
You can view the related video teaching by John Burton HERE.
I regularly hear from people who are passionate about prayer—yet they don't know how to see that passion develop into an explosive culture of prayer in their lives, their churches and their regions. They crave a continual, intimate encounter with God, and they are zealous for this in the lives of others as well.
God has clearly called us to nurture a lifestyle of never ending prayer that results in intimacy with him and impact in our world—yet it's rare to find a people who have embraced this most elementary of instructions. Some are apathetic. Others are resistant. A growing number are ready. This article is for them—the ready remnant.
17 pray without ceasing… 1 Thessalonians 5:17 (ESV)
In another article titled "5 Major Changes Coming to the Church" I brought attention to the role that prayer will be playing in the church:
Services will become more like prayer meetings. One of the greatest indictments on the church today is that prayer is not the driving force. Today, people tend to choose churches based on the appeal of the teaching and the worship instead of the fervency of prayer. If the church was a house of teaching, or a house of worship, that would make sense, but it's not. The church is a house of prayer for all nations. Every person in the church will function as a burning intercessor and the services will be marked by this unified groan of fiery prayer.
Like it or not, Scripture does make it clear that the church is a house of prayer for all nations. That's it's foundational identity, yet prayer is rare in the church, especially in the Sunday morning service. The Western church seems to be everything but a house of prayer as other activities and focuses tend to take precedence.
17 And he was teaching them and saying to them, "Is it not written, 'My house shall be called a house of prayer for all the nations'? Mark 11:17 (ESV)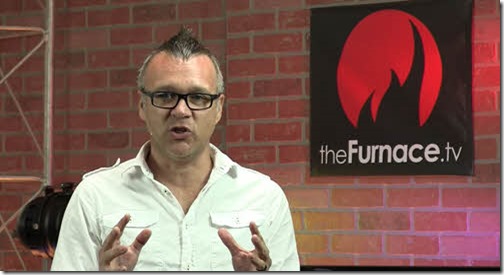 I've often said we'd be much closer to the biblical model of the church if we gathered together and did little else than pray for two hours on a Sunday morning. Add in some instrumental worship over the top of the prayer, some Spirit-driven exhortations and decrees of Scripture and we'd have a furnace of intercession that would transform entire cities! Just imagine if every church in a city did this!
SEVEN KEYS TO DEVELOPING A POWERFUL CULTURE OF PRAYER
A culture of prayer can be developed in most any context, such as our homes or our personal lives as we move from place to place throughout the day. Probably the most obvious context a culture of prayer can be nurtured is in the local church.
We'll use the local church as our focus as I share some keys to seeing prayer grow and bring the impact it was designed to.
As we do this keep in mind that the ultimate goal of prayer expanding in the local church is not the growth and impact of that church. The goal is the establishment of a Holy Spirit fueled culture of prayer in the city. Biblically, the church isn't defined by the local expressions in individual buildings but rather it's known simply by the region it is in.
Revival isn't revival until it spreads through an entire region and the church of that region is gathering together in prayer and ministry on a large scale level. This is why I believe stadiums are going to be full in the coming years. I see the thousands of people who make up the city church in a particular region coming together regularly to groan in intercession. Can you imagine the multitudes in one place on their faces contending in faith driven, Spirit empowered prayer for hours every single week? That's the goal! Keep that in mind as you develop a prayer culture whether it's in your personal life, in your home or in your local church.
Key #1—Senior Leadership Driven
In the context of the local church it's imperative that senior leadership fully buys in, owns the vision and leads the people into the culture of prayer.
I'll never forget the time I was waiting to talk with a well known national church leader after a luncheon. An elderly couple was just in front of me and they were excitedly sharing their vision of seeing harp and bowl intercession and worship established in the churches there. They were sharing their vision and explaining how they were going into churches to hold workshops that taught people how to develop intercession there.
As they were talking the leader they were talking to interrupted and simply said, "It will never work."
I felt so bad for that couple! The life ebbed out of their faces and they were shocked that such a thing would be said. They sheepishly asked, "Why not?"
The leader revealed the truth behind his curt statement, "If senior leadership doesn't have that vision burning in their veins they will not embrace it. It will not be supported and it will give way to what the pastor chooses is more appropriate to give time and energy to in the church."
He was right.
If senior leadership doesn't believe prayer is the main thing it will be relegated to an off night in an unused room in the church. It will be treated as an extracurricular activity instead of the foundational purpose of the church even existing.
Key #2—Tongues & Groans
One of the most misused scriptures in all of the Bible is Romans 8:28:
28 And we know that for those who love God all things work together for good, for those who are called according to his purpose. Romans 8:28 (ESV)
When people are going through difficult life challenges a common piece of counsel is to casually inform the afflicted person that they can relax. Why? Because it's all good!
That's terrible counsel!
You'll notice the first word in that scripture is "and." This should tell us that verse 28 is contingent on what precedes it.
26 Likewise the Spirit helps us in our weakness. For we do not know what to pray for as we ought, but the Spirit himself intercedes for us with groanings too deep for words. 27 And he who searches hearts knows what is the mind of the Spirit, because the Spirit intercedes for the saints according to the will of God. Romans 8:26-27 (ESV)
When we literally groan in the Spirit in intercession and yield to exactly what the Spirit is releasing through us, THEN all things work together for good!
The counsel to those struggling should not be to chill out—it should be to hit your face and groan in deep intercession!
I believe Sunday morning services should be marked by people laid out all over the room in travail, groaning in otherworldly intercession! Now that would be a prayer culture, wouldn't you agree?
This call is for everybody, not just those who are outgoing or those who consider themselves to be intercessors. Every Christian wants things to work together for good, right? Then every Christian has the glorious opportunity to tremble under the weight of the Spirit of God as audible groans from the depths of their spirits rage out of them!
Don't worry about the visitors who might get freaked out by such a display. The church isn't a vehicle of evangelism, it's a vehicle of intercession. But even when those who don't know Christ enter in, the intensity must get hotter not cooler! The Holy Spirit will absolutely captivate the seekers with fire!
A promise I've made to every ministry I've given leadership to is this: I refuse to tone down the activity of the Holy Spirit out of respect of those less hungry.
It's time to groan, church.
Key #3—Prayer Must Be The Main Thing
I've spoken to this already, so I won't give too much more time to this point right now. But, I do want to communicate again how critical this is.
The culture of prayer must be the primary focus every day in order for it to truly be considered foundational. This is something that should dominate our lives.
18 praying at all times in the Spirit, Ephesians 6:18 (ESV)
The leader of a very effective prayer ministry once introduced small groups into their ministry. These groups took on a life of their own and people were giving time and energy to them. This seems like success, right? No. The small groups that met each week were drawing people out of the prayer room. The main thing, the call to continual intercession, was compromised by another successful, more appealing ministry focus.
The leader shut down the small groups and reemphasized the very reason their ministry was there—to prayer for the nations night and day.
Years later small groups were reintroduced in a different format so they became a great support system for the prayer room and those who were giving their lives to intercession.
Basically, the goal is this—everybody who is involved in the ministry or church must be ready to embrace a lifestyle of fervent, fiery and continual prayer as their primary focus. From that foundation there will be much room to do everything else God is calling people to such as evangelism, teaching, missions, family life and more.
Key #4—Eradicate Unbelief
15 What is the Almighty, that we should serve him? And what profit do we get if we pray to him?' Job 21:15 (ESV)
God isn't resisting us, yet so much of prayer sounds like begging. Prayer that takes the form of convincing God to do something is prayer that won't last. We must know God's will!
In our prayer meetings we must boldly decree, declare and command as we fight the enemy, advance the Kingdom and move mountains. When we are convinced of our authority and what God has already resolved, our times in corporate prayer become electric!
11 May you be strengthened with all power, according to his glorious might, for all endurance and patience with joy, 12 giving thanks to the Father, who has qualified you to share in the inheritance of the saints in light. 13 He has delivered us from the domain of darkness and transferred us to the kingdom of his beloved Son, Colossians 1:11-13 (ESV)
We have been delivered from the domain of darkness! We have access to all the power of God! This should change our prayer lives like nothing else! We have an incredible level of authority and it's time that we move forward with faith!
As we decree the Word of God there should be a Rhema strike from the Spirit of God that causes us to believe what we are declaring.
I'd encourage you to spend time in prayer wrestling with this point. Unbelief will diffuse any prayer meeting, and it will certainly kill any hopes for a prayer culture.
38 but my righteous one shall live by faith, and if he shrinks back, my soul has no pleasure in him." Hebrews 10:38 (ESV)
Key #5—Reject an Addiction to Petition
Prayer is not mostly asking God for things. It's so much more than that!
It's time we stop gazing into Heaven hoping for God to do something that we ask him to.
I almost never bring a list into my prayer meetings. It's important that we are Spirit led and that we release the decrees and declarations that God puts on our spirits. From a place of praying in the Spirit God will highlight things he wants us to focus on. It never makes sense to pray for something that logically makes sense to give attention to if God reveals there is something more pressing to deal with.
There is much that God is ready to pray through us that has nothing to do with what we can intellectually understand.
5 Trust in the LORD with all your heart, and do not lean on your own understanding. Proverbs 3:5 (ESV)
20 Now to him who is able to do far more abundantly than all that we ask or think, according to the power at work within us, Ephesians 3:20 (ESV)
Again, this is why any prayer culture must be driven by groans and tongues. We must allow the Spirit of God to pray through us exactly what God is saying in that moment.
A primary goal is to see a sharp, prophetic atmosphere develop. People will be impacted by the very voice of God as we focus on hearing him and responding.
19 Do not quench the Spirit. 20 Do not despise prophecies, 1 Thessalonians 5:19-20 (ESV)
Key #6—Implement Ongoing Training
Developing a culture of prayer requires a constant focus on it from the pulpit. The thread of prayer must weave through most every teaching that is given so people will understand the connection to the foundational call to give themselves to continual intercession. The why must be answered or prayer will cease.
Important topics that must be taught effectively include intimacy, identity, authority, faith, warfare and others.
In order for prayer to become dominant it will be necessary for people to be together often. If Sunday mornings are mostly prayer meetings (which I think they should be), then when would the training come? People will have to come back Sunday evening, Monday, Tuesday and other nights of the week.
When I was leading a church in Detroit I also encouraged people to grow very fast, independently. I'd encourage them to read books on prayer, watch or listen to sermons and attend other churches and ministries in the area that are going hard after revival from a foundation of regional intercession.
In fact, one of the most powerful ongoing workshops we had looked little like a typical classroom setting. People from our church and many others from churches in the region would gather together every Friday night for two hours of intense praying in the Spirit. We'd be in a different church every week and the Holy Spirit would teach people, in the moment, how to endure in prayer, how to break off fear and how to functionally lead such a dynamic type of event.
We were in over 100 churches in the Colorado Springs area and in over 70 churches in the Detroit area. That weekly, ongoing training in the classroom of the Holy Spirit was powerful!
I'd often call people together for a quick 2-3 minute instruction in the moment to explain what was happening or to give them a new tool of intercession.
Regular, weekly events like this will train a ready army of intercessors much more quickly than a teaching will.
Key #7—Practical Advice
While I could never communicate all of the various nuances and suggestions that help establish a culture of prayer, I'll hit on a few.
In all of my years of ministry I've always held prayer one hour to every service. I would be the one, as the senior leader, conducting those prayer meetings. I think that's very important as it communicates to everybody that it's important. If the senior leader doesn't lead those meetings, I believe he or she should be there and be extremely active.
I heard a story once about a very high ranking official from another nation wanted to meet with Mike Bickle of the International House of Prayer. It was an extreme honor for that meeting to be made possible, yet Mike declined. The only time the official had time to meet was during Mike's scheduled prayer shift. Mike already had a meeting with a higher ranking official, so he could not cancel it. I think we must have this type of commitment.
Over time I found myself getting a bit disturbed with my one hour prayer meetings before the services. Yes, they were extremely fervent and fiery. People were undone and praying boldly in the Spirit. It wasn't the content that troubled me. It was the timing. If the church is, by definition, a house of prayer, why was the prayer meeting taking place before the church service started?
So, we changed things. We still prayed before the service, but we also moved it into the sanctuary. We didn't stop praying when the service started. We didn't bring on the worship team. We kept praying and launched the service with intercession. The first 15-20 minutes of the service was nothing but intense prayer. People would take turns boldly declaring the Word of God on the mic while the rest of the people would be on the faces or pacing around in raging prayer.
We'd then mix in worship and teaching, but prayer was the dominant force during the entirety of the service.
I'd encourage having one or two sessions of rapid fire prayer during your services as well. Invite people to line up and to pray bold prayers on the microphone, one after another. These are 5-10 second prayers that give everybody in the room a chance (and a challenge) to participate.
There's a lot more I could share, but I'll leave you a little hungry for more!
I'd love to hear about what's going on in your church or region. Are you moving toward a prayer culture? What stories do you have? What questions do you have?
I'd love to come to your region to teach more on this. A weekend workshop could do wonders in your ministry!
Watch me teach on prayer and revival, learn more about the ministry and contact me at www.thefurnace.tv. Let's connect!