Posts Tagged 'honorarium'
Traveling ministers and the pastors who invite them most both welcome correction.
The money changers' sin was simple—they attempted to use God's temple for personal gain. They were focused on making a profit. This resulted in one of Jesus' most violent reactions, and I believe a similar reaction is coming to a corrupt ministry scheme today. ~Snake Oil Ministry
Of my nearly three decades of ministry, I've spent many years as a
pastor
inviting guest ministers in and I've spent many years as the guest minister, traveling to serve a
pastor
when called. Wholesale reform in this exchange must come if the impact we are hoping for is to be realized. Of course, there are many humble and pure-hearted itinerant preachers and many local church pastors who are godly and ridiculously amazing. And, of course, there are many who are not. Caught in the middle, I suppose, are many more who are simply unaware of what appropriate itinerant ministry looks like. My hope is that we can shine a light on the issue and call for an adjustment.
REVIVAL CAN COME
I propose the reasons for inviting in a guest minister are few. The underlying desire should absolutely be to pursue an outpouring and to stimulate the fires of revival. A move of God is the motivating factor. The guest minister will certainly carry something the preachers of the house don't. Their ministry should be valued and given room to bring impact. Again, revival is the goal. However, in order for this greatest of pursuits to have even the slightest hope of kindling, we need to see significant change come. Listen to the podcast…
HOW ITINERANT MINISTERS MUST CHANGE
Don't travel unless you are truly carrying the burden of the Lord.
If you don't have a burning message from God seared into your spirit, you should question whether you should accept an invitation to minister. Today we have too many professional guest speakers who are regurgitating messages that may have held impact years ago but are now nothing more than spiritual information devoid of anointing or timely weightiness. I propose you pray and seek God for a heavy, transforming word for the people you are about to minister to. The pastor and the people are paying greatly (or, they should be) to bring you in. Anything less than full investment is dishonoring to them. Bring the new wine and a "now word" of God, not a collection of lifeless notes from yesteryear.
Get out of the green rooms.
If a guest minister isn't engaged with passion in the worship service and is instead hiding away in the green room or the pastor's office awaiting the perfect moment to make their appearance, they should stay hidden away. Go away. Don't take the microphone. If revival is the goal as it should be, the itinerant preacher has no option but to be right in the middle of the flow of the service. They should be interceding, discerning the atmosphere, declaring breakthrough, engaging in spiritual warfare and worshiping with abandon.
Stop with the marathon money grabs (I mean, offering times).
It's the pastor's job to ensure you are very well taken care of financially (we'll get to them in a moment). Leave that part of it alone and focus on the job at hand. You are called to preach and to ignite the fires of revival, not breaking in the middle for 30 minutes to receive (or, actually, take) an offering. Becoming a distracted money-changer when you should be flowing in an overwhelming anointing for breakthrough is dishonorable. Oh, and if you attach their breakthrough to their giving in that service, I fear for your soul.
Weep with the people.
If you can't feel the hearts of the people and if you aren't invested deeply in their freedom, you have no business standing behind another leader's pulpit. It's easy to know when itinerant ministers are simply professional public speakers. They confidently deliver their well polished message and are already thinking about selling some books, heading out to lunch and jumping on their flight to their next destination. We need those who will be in the moment, people who will weep when the people weep and dance when they dance. Develop relationships, fight for their breakthrough and go to battle for their souls!
Stop the embarrassing theatrics.
Quit pushing people over at the altar. Quit measuring success by how many people come to the altar. Quit hyping up an atmosphere. Just quit. Many times when I travel and minister I won't have an altar call at all. I won't attempt to create some sort of faux energy or stimulate a hypnotic atmosphere. While I'm all for wild and bizarre manifestations of the Holy Spirit, I'm certainly not going to manufacture it. Preach with passion. Fight from the platform. Engage the enemy. Welcome the Holy Spirit. Respond accordingly and get out of the way. You may not have an Instagramable pic of people flooding the altar, but that's okay.
Be submitted in a local church.
Itinerant preachers, be they prophets, apostles, evangelists or whatever, must be covered in a local church. They should be active members and in a position of learning as they sit under another's leadership. Itinerant ministry is not a promotion out of the church. It's an expression of the church. I personally wouldn't be comfortable inviting in a guest speaker who isn't locked into a local church. I've done it in the past and much of the time there was a strong, prideful, independent spirit at play in their ministry. Pastors can't afford for their people to be infected with that.
HOW PASTORS MUST CHANGE
Be prepared to give a lot of money to your guest.
Itinerant ministers aren't being paid for only one hour of preaching. They have given more than that. They have invested much by leaving their family, expending energy as they travel, paying for their food on the road, sleeping in unfamiliar beds and, possibly most importantly, stepping out in faith believing that God would provide their every need. If their monthly family budget (you know, money to pay for their teenage monsters to devour entire sides of beef, braces for crooked teeth, Christmas presents, car payments, vacations, toilet paper, shoes, etc.) is $6000 a month, that means anything less than $1500 puts them in a compromised position. It's usually their spouse who is handling the bills and taking care of precious and wild kids who gets hit the most when the finances aren't coming in. Being an itinerant minister is an extremely challenging life and I want to do my best to relieve the financial pressure from them and their family. ~Snake Oil Ministry
I personally believe $1000 per time your guest speaks is a bare minimum, and, by all means, send them home with the honorarium. Don't expect them to be happy about your lack of preparation when you tell them you'll have to send it to them in the mail the next week. Remember, I'm coming at this discussion now from the perspective of pastors, not the itinerant minister. Traveling ministers travels must be willing to do what they are called to do for nothing. But, pastors shouldn't put their guests in that position. They should also have integrity with the offering:
I have found that people love to give, especially when I tell them 100% of the offering will be going to the guest speaker (after expenses are covered). If one million dollars comes into the offering, the church receives nothing and the guest is now a millionaire! I believe this approach deals with any scrutiny that may be in people's minds when giving. They love the fact that they are able to have 100% of their gift go directly to the guest! ~Snake Oil Ministry
I've had some cringe worthy experiences as a traveling preacher. While the vast majority of visits have been amazing, there are a handful that still make me shudder! I'm going to battle for traveling preachers everywhere because I know that leaving after a grueling, tiring weekend filled with long travel and uncomfortable situations with only a few hundred dollars can be tough.
Give them room to minister.
If revival is the goal, you can't expect even the most anointed guest speaker to move everybody in that direction in 30 minutes. The people should be well aware that it's a special day and what is normal in their culture is about to be violated. You should have done your homework before you invited them in, meaning you are fully comfortable with their ministry and you can confidently release the reigns. Let them know they are free to preach as long as they'd like about anything God puts on their hearts. No limits. Now, back to the guest speaker for a moment: if you are boring, losing the crowd or if it's just an off day, stop the bleeding and put the people out of their misery. Get off the stage and head off to lunch with everybody else.
Get them a nice hotel.
I'll sleep on the floor if necessary to bring the burden of the Lord to the people God is sending me to. That being said, I can't express how blessed I am, and relieved, when I hear my host is putting me up in a hotel instead of a host home. Staying in a place where I can be alone to rest, study and pray is priceless. While many host homes have been amazing and I've had a lot of fun spending time with the host families, it's almost always better to stay alone. For example, I stayed in a beautiful home with an absolutely amazing family many years ago. I can't express enough how impressed I was with them and how much I enjoyed hanging out. However, I was unable to rest as my calendar was filled up with activities and my sleep schedule was disrupted as I was served an incredible 7am breakfast. The problem? I don't eat breakfast and I stay up very late at night. I was exhausted. I know that sounds like a silly or even a selfish, thankless complaint, but the cost of that scenario is a de-energized preacher who isn't able to pray and get alone with the Lord in preparation for the services. Just get them a hotel and ask them what schedule they'd like to keep.
Don't try to undo what they did after they leave town.
Again, the purpose of bringing in guests is to be catalysts for an outpouring. They are supposed to do things differently than the pastor and local leadership. They carry a different anointing and they can break through things in a different way. Many are called to disrupt, to trouble and to initiate a great shaking. Allow that process to happen. Unless clear heresy is being preached, don't try to set back up what the preacher has been called to upset. I once heard about a pastor who tried to put the people back at ease the week after I preached with fire, sending God wanted to remove them from their ease. It was a fearful message of
holiness
and
salvation
, and, unfortunately, the pastor encouraged the people, correcting what I said and ensuring that they were nice and saved and should not be concerned in any way. Honestly pastor, if you are going to do that, don't waste my time. It's costly enough to preach a message like that without it all being undone the moment I head for the airport.
THE BOTTOM LINE
Have a pure heart, contend for revival, give largely, honor deeply and give God a lot of room to move. Revival has launched through the ministry of guest preachers before and it can happen again, but I believe it's clear we need reform in this area before we can legitimately expect it to happen.
No minimum honorarium, no minimum crowd, I'll sleep on the floor…I'm burning to bring revival to your city!
Hi!
Do you lead a church or ministry? It would be great if we could connect!
I'm currently filling up my 2015 calendar, and I'd like to see if a ministry event in your region would be a benefit.
I'd love to give you a call and learn more about you and your ministry. Is there a time that would work?
My passions are REVIVAL, PRAYER AND AWAKENING…and I want to see the fire of God's love rage through your city!

You can learn a little about what makes my heart burn by reading my articles in Charisma Magazine:

Plus, if you feel it would benefit your ministry, we can discuss scheduling a church event or conference in your region that would powerfully encourage you and your team!
If that won't work, that's OK! I still want to get to know you and bless what God is doing in you!
In the meantime, my bio can be viewed at www.johnburton.net if you'd like to take a look.
The short version is: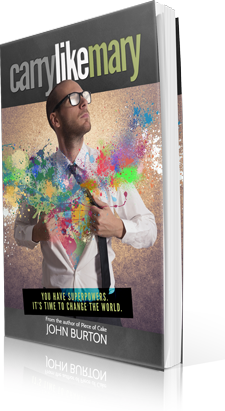 I've planted two churches, one in Colorado and one in Detroit.
I've written ten books on the topics of prayer, reformation, equipping and revival. You can read several of these books for FREE if you'd like to learn more about us at www.johnburton.net/books!
I directed one of the primary internships, Intro to IHOP, at the International House of Prayer in Kansas City.
I crave being in God's presence with other hungry people!
I also believe strongly in the local church and would love to serve your mission.
You also might consider hosting theLab Intensive. This 2-3 day school of fire will equip and encourage your church and leadership team. Learn more here: www.thelabuniversity.com/intensives.
Contact me any time via email at [email protected] or phone at 719.231.6000.
If you feel an event would benefit your church, I don't require a minimum honorarium or a minimum sized crowd. I will sleep on the floor if it means revival can be fueled in your region!
FYI, I often hear from pastors looking to book an event about whether I'll come and minister to a small crowd. I absolutely will!
I regularly travel to minister to crowds less than 50, and I know God is ready to pour out in those fiery, hungry environments!
I can't wait to hear from you!
RECOMMENDATIONS
When we invited you we anticipated an unusual move of God in our church but had no idea how much you would ignite the fire of God in hearts and set us on the path to revival. What a tremendous week it has been! Thanks for all that you, through the anointing of the Holy Spirit, have invested in us this week. One of these days there will be a mighty sound coming from the south. It will be the sound of revival and of a raging fire of the Spirit in Haiti. READ THE ENTIRE LETTER HERE.
Jean Heder Petit-Frere
"John is dangerously prophetic, provoking passion in those in pursuit of revival. In just a few short years, I have witnessed the impact of his obedience to Christ in a region bound by division & religion. His mandate is one of radical devotion, raising up burning ones and releasing them into new levels in their kingdom assignment."
Marcellis Smith, Lead Pastor
Jubilee City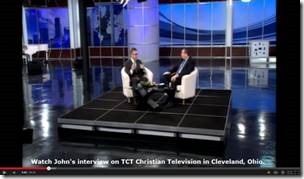 Detroit, MI
John Burton is a man with unquenchable passion for God. His life is a living Epistle of the truth that the Kingdom of God is not just in word, but in power. He lights fires wherever he goes leaving behind the unmistakable fragrance of the life of Christ. I highly recommend his ministry to you.
Glenn Bleakney
President of Awake Nations
"John won't serve yesterdays' manna, old wine, or an ear tickling message! His ears are tuned to hear the Word of the LORD and bring a piercing message to people who hunger for truth. Your community will be awakened, provoked, and equipped! Be prepared to encounter God, experience His power & presence and transform your world!"
Chris Ferguson, District Pastor Forerunner Christian Fellowship
International House of Prayer
Kansas City, MO
John Burton is a great man of God that is blessed with numerous gifts that serve as a blessing to the body of Christ. I would highly recommend him to anyone in ministry or the business world. He is full of integrity and does very quality work.
Jeremiah Johnson
"John, thanks so much for listening to God's heart! It changed my life. I'm crying, but I feel happy inside- a happiness I've never felt."
Melanie
"John Burton is a man who has continued to allow himself to be thrust into the middle of what God is doing. He not only hears from Heaven, but is willing to boldly shout it from the rooftops. If John is stirred about something, I would recommend that you listen."
JD King, International Director World Revival Network of Ministries