The series Ten Threats to Revival was just completed! You can watch the entire series FREE for the next 7 days!
The final two teachings are now available to watch or listen to, along with the entire 13 part series AT NO COST for the next 7 days HERE!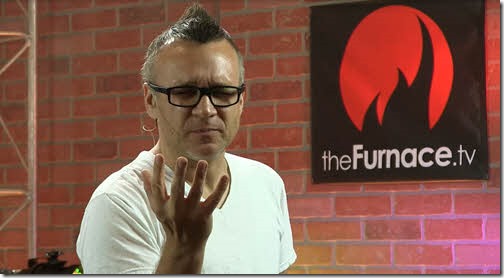 Threat #9: Seeking an Enhanced Life
People generally want God to make their current lives better. They want an enhancement, an upgrade. However, the demands of revival include the willingness to embrace a fire that won't warm your flesh—it will consume your flesh. Evan Roberts called for people to gather—but not all people—only those who were willing to make a total surrender.
Revival doesn't enhance lives, it crushes them. If we attempt to advance with a semi-surrendered people, the fire simply will not fall. It's not that blessing won't come…but there are a lot of people who are looking for an enhancement to lives that are actually on agenda to be broken, not built up.
We don't want life as we know it to become better! We have to lay that life on the altar and trade it for the cross!
Threat #10: Lack of an Immediate Response
We must develop a 'drop everything 'culture. An 'all hands on deck' culture.
There will be regular calls to prayer, calls to action… monthly, weekly, that will require a 'drop everything' culture.
Joel 1:14 Consecrate a fast;
call a solemn assembly.
Gather the elders
and all the inhabitants of the land
to the house of the LORD your God,
and cry out to the LORD.
When prophetic instruction is received, the entire region must know about it right away, and the people must respond.
If we are mostly focused on our local, personal ventures, we'll stay disconnected from the greater, regional mission. The response won't be what is necessary and revival will most likely never come.