Carry Like Mary: A raging youth movement coupled with an aging generation of lovers of God will ignite a revolution.
I am coming out of a glory zone in Hillsdale, Michigan. At Camp Michindoh, the Eastern Region Open Bible Youth Ministries summer camp was rocking and burning from the very first night. I had a continual tremble and residual anointing radiating on me non-stop the entire week. I'm still experiencing it today.
The freedom to bring the messages of fire the Lord seared into my spirit was amazing. There was no conditioning or awakening the people—they were ready to explode from the first note the worship team played and the first word I spoke from the pulpit. The altars were magnetic as people rushed forward and couldn't break away. They didn't want to. They were finding freedom. They were meeting Jesus.
There is something about desperate, raw young people who haven't been stricken by unbelief and relegated to humanistic dignity that often results from decades of disappointment. I'll take their naivety and passion any day ahead of the human, secular wisdom, caution and apathy that many who are advanced in years often subscribe to. I'm looking for the abandoned, the zealots.
An environment like I experienced the last four nights catapults us close to revival. Church should be this hot—and hotter. We must refuse to tone down the activity of the Holy Spirit out of respect of those less hungry. We must stop inviting God to wait outside the church doors so the visitors don't freak out.
The openness and vulnerability of these supernatural students created a powder keg of an atmosphere.
They were on the floor crying and groaning.
They were on their feet dancing and spinning.
A fire tunnel resulted in bodies laid out all over as God was healing, freeing, loving and empowering desperate souls.
You might think this is emotional nonsense. I believe it's supernatural, holy and evidence of people who won't take no for an answer. They will wrestle with God and will encounter him—and stale religion won't stand in the way.
Others were experiencing intense deliverance. When demons manifest and a service gets messy, it can be a very good sign! Evil spirits like to stay silent and hidden as they dig their claws deep into their host, but when the heat and pressure of God's presence escalates like it did this past week, they can't help but to be provoked—and terrified about their future.
Young people were crying real tears. One young lady, obviously rocked by God in an extreme way, told me after the service that she had makeup on when she arrived. By the end, it was all washed away by tears of freedom.
Ladies all around had makeup and mascara streaking down their faces. Suddenly their appearance didn't matter anymore. Suddenly Jesus did.
I'd love to minister at youth camps every week of the year. However, I am equally fervent in my pursuit to see adults awakened. You see, both are needed in the coming revolution.
CARRY LIKE MARY
God suddenly woke me up one night and deposited an urgent mandate in my spirit. He said, "John, tell everyone you can that it's time to carry like Mary."
The revelation was hot and clear, and I was suddenly burning with a mandate that I couldn't wait to communicate.
One of the key focuses of our ministry is to awaken sleepers and to call people's God-birthed destinies out of them. It's shocking how many Christians in today's Church are hindered by a spirit of insignificance that convinces them they have little value and will have little impact in ministry.
The coming Church will be marked by bold, Holy Spirit-filled prayer warriors who burn night and day. They will be an explosive people who carry and release the fire of God into the cities of the Earth. There will be a regular tremble and a continual burn on them as they live in the supernatural realm in historic fashion.
Let's check out the stories of a couple of people who carried God, Mary and Elizabeth. These are stories about history shaking carriers of God that turned the world upside down.
"Behold, I will send you Elijah the prophet before the great and awesome day of the LORD comes. And he will turn the hearts of fathers to their children and the hearts of children to their fathers, lest I come and strike the land with a decree of utter destruction." Malachi 4:5-6
This prophecy was about John the Baptist who would arrive in the spirit and the power of Elijah. His goal? To turn the hearts of the fathers to their children and the hearts of the children to their fathers. This is a significant end-time Scripture! We will see, as the story continues, how God is preparing the generations to converge.
Now, at this point John the Baptist was not yet on the Earth. How would he arrive? Well, it's quite simple. He would have to arrive the same way every other human ever had—he would be conceived, carried and then delivered. But, of course, there's a bit of a problem with this scenario. Elizabeth, John's future mom, was barren.
In the days of Herod, king of Judea, there was a priest named Zechariah, of the division of Abijah. And he had a wife from the daughters of Aaron, and her name was Elizabeth. And they were both righteous before God, walking blamelessly in all the commandments and statutes of the Lord. But they had no child, because Elizabeth was barren, and both were advanced in years. Luke 1:5-7
So, Elizabeth had what was in her control taken care of. She and her husband both were righteous and blameless. They embraced holiness in the fear of the Lord. That set them up for quite a story. What was not in her control was the fact that she was barren. She was physically impaired. She could not conceive.
The coming Church will be identified by those who fear God and who walk uprightly—and who become conduits of God's supernatural power.
As we continue in the story, consider Elizabeth's predicament this way: she was old and barren.
Now while he was serving as priest before God when his division was on duty, according to the custom of the priesthood, he was chosen by lot to enter the temple of the Lord and burn incense. And the whole multitude of the people were praying outside at the hour of incense. And there appeared to him an angel of the Lord standing on the right side of the altar of incense. And Zechariah was troubled when he saw him, and fear fell upon him. But the angel said to him, "Do not be afraid, Zechariah, for your prayer has been heard, and your wife Elizabeth will bear you a son, and you shall call his name John. Luke 1:8-13
In the midst of a prayer-fueled church, there was angelic activity. The coming Church will be a prayer meeting first and foremost, and the supernatural, angelic activity will increase markedly.
Now, check this out:
…and he will be filled with the Holy Spirit, even from his mother's womb.   And he will turn many of the children of Israel to the Lord their God, and he will go before him in the spirit and power of Elijah, to turn the hearts of the fathers to the children, and the disobedient to the wisdom of the just, to make ready for the Lord a people prepared." Luke 1:15-17
Now, that is the way to carry a baby! Elizabeth would be carrying baby John the Baptist who, in turn, would be carrying God! This mighty prophet of God, this carrier of the Holy Spirit, would be birthed from the elder generation. Now let's look at Mary, the younger generation.
In the sixth month the angel Gabriel was sent from God to a city of Galilee named Nazareth, to a virgin betrothed to a man whose name was Joseph, of the house of David. And the virgin's name was Mary. And he came to her and said, "Greetings, O favored one, the Lord is with you!" But she was greatly troubled at the saying, and tried to discern what sort of greeting this might be. And the angel said to her, "Do not be afraid, Mary, for you have found favor with God. And behold, you will conceive in your womb and bear a son, and you shall call his name Jesus. He will be great and will be called the Son of the Most High. And the Lord God will give to him the throne of his father David, and he will reign over the house of Jacob forever, and of his kingdom there will be no end." Luke 1:26-33
Elizabeth was old and barren. Mary was young and a virgin.
And Mary said to the angel, "How will this be, since I am a virgin?" And the angel answered her, "The Holy Spirit will come upon you, and the power of the Most High will overshadow you; therefore the child to be born will be called holy—the Son of God. And behold, your relative Elizabeth in her old age has also conceived a son, and this is the sixth month with her who was called barren. For nothing will be impossible with God." And Mary said, "Behold, I am the servant of the Lord; let it be to me according to your word." And the angel departed from her. Luke 1:34-38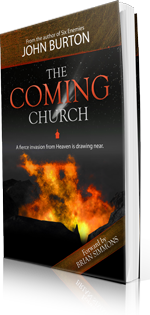 Another impossible situation, another angelic encounter and another entrance by the Holy Spirit. Like Elizabeth, Mary was called to be a carrier of God.
If that wasn't powerful enough for you, look at what happens next. Do you remember the prophetic promise in Malachi? The generations would again come together through the ministry of John the Baptist. This happened quicker than you might think.
In those days Mary arose and went with haste into the hill country, to a town in Judah, and she entered the house of Zechariah and greeted Elizabeth. And when Elizabeth heard the greeting of Mary, the baby leaped in her womb. And Elizabeth was filled with the Holy Spirit, and she exclaimed with a loud cry, "Blessed are you among women, and blessed is the fruit of your womb! And why is this granted to me that the mother of my Lord should come to me? For behold, when the sound of your greeting came to my ears, the baby in my womb leaped for joy. And blessed is she who believed that there would be a fulfillment of what was spoken to her from the Lord." Luke 1:39-45
When the older and younger generations met, both carrying God (Elizabeth carrying John who was carrying the Holy Spirit and Mary carrying Jesus), there was a leaping of the baby and a greater in-filling of the Holy Spirit!
In this end-time generation, we are called to carry like Mary! There will be a leaping and a rejoicing and a great manifestation of the Holy Spirit when the carriers of God unite in faith and mission.
The burning fiery love of God in the coming Church of his presence will overtake end-time carriers who will impact regions all around the world.
Christ in Us
Now, this revelation causes everything to change. Christ, in fullness, is in you and me! That sounds impossible if you think about it. God, who created the universe fits inside of us fully! This should radically change the way we think and live.
Think of it this way. God knows everything. He lives in you. This means that every answer in the world is within you, correct? God knows the cure for cancer. I'm not talking about God miraculously healing someone of cancer, but rather, he knows the scientific resolution to this plague. He could enlighten a cancer researcher with the scientific blueprint that would once and for all end cancer on the Earth.
Do you understand what this means? The scientific cure for cancer is within you! The cure for cancer is in God, and God is in you. Of course, that knowledge hasn't been activated and revealed, but the point is that the fullness of God is in us, and the power and resources of God are to be carried and released through us!
The powerful truth is this: We aren't God ourselves by any means. We are weak and broken humans. However, that makes the truth so much more remarkable! We as weak, fallible people are carriers of an omnipotent God! This certainly opens up a lot of opportunities for God's end-time army in the coming Church!
It's time to carry like Mary, to unite the generations and to release the healing, awakening, consecrating fire of God in the nations!
For this reason I bow my knees before the Father, from whom every family in heaven and on earth is named, that according to the riches of his glory he may grant you to be strengthened with power through his Spirit in your inner being, o that Christ may dwell in your hearts through faith—that you, being rooted and grounded in love, may have strength to comprehend with all the saints what is the breadth and length and height and depth, and to know the love of Christ that surpasses knowledge, that you may be filled with all the fullness of God. Ephesians 3:14-19