Many churches that don't identify as Seeker Sensitive are actually employing Seeker strategies that threaten revival.
You can read the first article where I dealt with five clear threats to revival that are propagated through seeker sensitive church growth strategies on the Charisma News site HERE.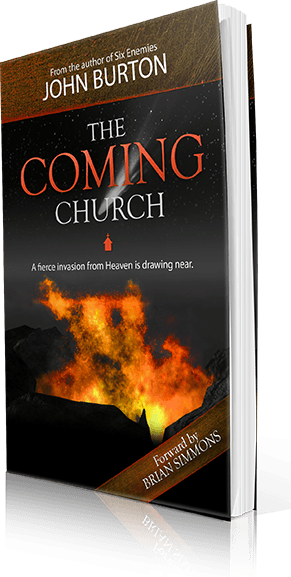 Seeker Sensitive methodologies have done more damage to the mission of revival and the advance of the Church than many realize.
The very purpose of the church and the experience in the church meeting have become confused, so much so that most would consider today's typical Spirit-filled service to be biblically normal, though some have "Ichabod" etched above their doorposts.
And she named the child Ichabod, saying, "The glory has departed from Israel!" because the ark of God had been captured and because of her father-in-law and her husband. And she said, "The glory has departed from Israel, for the ark of God has been captured." 1 Samuel 4:21-22 (ESV)
We have so neutered the supernatural influence that mostly natural religious expressions with a few raised hands and occasional shouts of "Hallelujah!" give it just enough spiritual unction to pass muster. The glory has departed and few have noticed—or cared.
The church must shift from being naturally familiar to being supernaturally shocking! The tremble must return to the church as Believers are functioning in raw, Holy Spirit power that can only be found in a lifestyle of zealous intercession.
From my book The Coming Church:
We soon won't be able to define going to church the way we do now. God is coming to reform, to crush structures of old for what is to be introduced very soon. Our call isn't to stand strong until the shift comes, it's to prophetically sound the alarm and awaken those at risk! God is coming!

America doesn't need another bed-and-breakfast church that comforts our flesh (our natural desires). Our nation needs a Church with a volatile atmosphere that explodes, burns human flesh and shocks our culture.

To the dismay of those who simply want to hear a little worship and listen to good (and short) teaching, services will become more like prayer meetings. This is one of the most critical and most upsetting shifts that will come–and it must come now. Today, most of the energy church leadership teams expend is usually on attracting and keeping visitors instead of training and engaging intercessors.

One of the greatest indictments on the Church today is that prayer is not the driving force. Today, people tend to choose churches based on the appeal of the teaching and the worship instead of the fervency of prayer. If the Church was a house of teaching, or a house of worship, that would make sense—but it's not. Scripture reveals that the Church is a House of Prayer for all nations (Mark 11:17) Every person in the Church will function as a burning intercessor, and the services will be marked by this unified groan of fiery prayer. It simply does not make sense that people gather together as Christians without prayer being their primary activity!

Christians who aren't invested in fervent, supernatural prayer will be enticed by the natural familiarity of Ichabod churches (where the glory has departed).
5 MORE SEEKER-SENSITIVE STRATEGIES THAT THREATEN REVIVAL
1. Fewer, Shorter, Predictable Services
First, I'm quick to admit that I, like many others, do not like poorly formatted church services that are too long for all the wrong reasons. Do away with Sister Martha's five minute announcement on the upcoming social and a special song by Brother Larry that unnecessarily fills space. Let's do away with announcements and other time wasters and dive into what is more pressing.
That being said, we have to stop the trend of churches giving into the demands of the culture. It's laughable to think the church can impact the world if the soldiers are only together two hours a week (or less than an hour in some churches). What happened to being in church every time the doors are open? I suppose this still happens since the church doors are only open from 10am-noon on Sunday mornings. The house of prayer is eerily empty, dark and closed most hours of the week.
So continuing daily with one accord in the temple… Acts 2:46 (NKJV)
It's time to call the warriors together for fervent intercession and apostolic instruction and expect the Spirit of God to shock and rock the service! Even some of the most revival focused, Holy Spirit friendly churches out there have limited services and have created a predictable, repeatable, user-friendly order of service that ensures very little spontaneous would ever happen. Stop and think of the various elements that happen in every single church service, at exactly the same point every single time.
People are typically creatures of habit and it's proven that growing churches are structured, shorter and mostly predictable. This is a tried and true Seeker strategy. It makes it comfortable for the seeker while it creates a foreign environment for the Holy Spirit. God must not only be given room to move in unusual and unique ways, but the service must be formatted in such a way that such Holy Spirit activity is nurtured and facilitated. I'd rather wait on my knees in silence for an hour waiting for God to move than to go through the order of service as if God has chosen another church to visit that day.
And suddenly there came a sound from heaven, as of a rushing mighty wind, and it filled the whole house where they were sitting. Acts 2:2 (NKJV)
2. Programs for Everyone
The Upper Room had one program, one expectation, one mandate. Pray. Hundreds of invited people chose not to attend, and that was okay. Sad. Unbelievable. But, okay. The mission was more important and it would not be compromised to attract a few hundred more distracted seekers.
Many of today's pastors are so eager to keep every visitor and make every participant feel connected and satisfied that a massive and every growing menu of programs, small groups and activities is carefully created. The reasoning behind this is to ensure everyone has a place. This feels right. It seems to be a great way to welcome and include as many people as possible. However, if we look at what is really being done it will infuriate you. It does me.
There is a place for everyone in the church, in the house of prayer, in that Upper Room. The place is the prayer room! When we create programs and activities in an effort to keep people in our church it's evidence that we have not successfully developed the culture of prayer that the church demands. We end up empowering people in their resistance to a lifestyle of intercession. If the prayer room isn't magnetic enough, those you are attempting to attract just have to be allowed to move on.
This is why I'm a firm believer that the prayer meeting must take place on Sunday mornings. It's the main thing, the program for all, the activity that entire families give themselves to night and day.
Even the most revival-centric churches fall into the trap of enticing people to stay via means other than the call to prayer.
The true church lives and moves and has its being in prayer."
In fact, the call isn't only to pray, but to pray in the Spirit! We need people praying in tongues, groaning in the Spirit, crying out to God night and day. This is the program that must be developed, and until all are involved other efforts should be tabled.
praying at all times in the Spirit… Ephesians 6:18 (ESV)
3. Easy Salvation
This point could easily demand an entire article, or even an entire book to deal with effectively.
Suffice it to say the American church has failed miserably by presenting a casual, easy, costless salvation that is sealed by repeating a sinner's prayer. This is an offense to the cross of Christ!
When I minister I always invite people to salvation by saying, "Every eye open and everybody looking around." It's common today to give people a private moment to ask Jesus into their heart by saying, "Every eye closed and nobody looking around…" I understand what they are trying to do. I understand how intimidating it can be to raise a hand and come to an altar, however if we are training people that salvation can occur without powering through the fear we are providing a lot of them with a false security.
We cannot be ashamed of Jesus! We must call people to radical surrender! The cost is high. The surrender must be complete. There are many people following Jesus in an unsaved condition because they have not been presented with the true Gospel. They have not been confronted with their depravity. They are filled with messages of how much God likes them without highlighting the reason they are separated from him.
True salvation results in a fervent, committed person who will burn hot, serve with passion and rend their hearts continually.
From The Coming Church:
The horrific confusion regarding the issue of salvation in the Western Church is the key reason why I am so intense. I am intentionally extremely off balance as a heavy counterweight due to current off-balance theologies. People are going to Hell. They think they are saved.

Just so you know how I see things, due to this encounter that I had 22 years ago (of being dragged toward Hell and hearing God tell me that many Christians will be shocked to find themselves in Hell one day): when I'm in a vibrant, Spirit-filled church of, lets say, one thousand people—people who are lifting their hands, worshiping Jesus and paying their tithes—I see maybe 100 of them, on average, ending up in Heaven. That's not a judgmental statement, as I have no way of truly judging that on a person-by-person basis. It's simply a statistical, analytical reality for me based on my encounter with Hell. How can I stay silent even for a day if billions of unsaved people are going to Hell—not to mention many others in churches who are following Jesus in an unsaved condition?
4. Slow, Easy Pace
Paul said, "Follow me as I follow Christ." Understand, as we follow Jesus, we are called to lead others in that procession—but it's at the pace of Christ, not the pace of the followers.
Seeker churches provide a "taste and see" environment for people to consider the ways of Jesus at a level that's comfortable to them. We need churches that will stun the people and preach messages of urgency and radical consecration!
Under Moses the Hebrews dictated the pace of their advance and they all died in the desert—all but Joshua and Caleb. Under Joshua's leadership, there was precision, urgency and unity in the advance into the land of Promise.
If we truly understood the urgency of the hour we would be shouting from the rooftops, calling people into immediate, radical surrender!
Hell continues to grow larger and today many will begin their eternity there. It's a horrifying, tragic reality and we cannot allow people under our leadership to be casual, disinterested, lukewarm and disengaged. I believe their blood will be on our hands as leaders if we don't start preaching with fire and shocking the dead to life!
5. Focusing on Numbers
This is such a huge point that I really want it to hit hard. True revival churches, with very limited exceptions, can expect to be very small in number. The goal of growing in number will almost immediately hijack the primary purpose of calling the remnant together for raging intercession, consecration and inconvenient instructions.
I was personally set free many years ago when God told me to never consider the number of people in the church again, but rather to consider how obedient I am. How well do I allow the Holy Spirit to lead?
It's a very rare remnant that will gather together in the furnace that is being stoked, prodded and heated. Most people love to warm themselves by the fire but very few will actually lay across the fire and allow God to burn fully through them, to refine them and to cause them to blaze. We don't need people who have the smell of fire on them, we need those who are burning.
We must let God build his church with rare, remnant burning ones.
FINAL THOUGHTS
God is ready to ignite his remnant bride. We must get ready for a raging furnace of prayer to burn in our churches again. It's time. It's past time. Most won't be ready. Most weren't ready for the Upper Room. The Upper Room wasn't changed, programs weren't added, the time there wasn't shortened, the pace wasn't easy, the cost was high. The pretenders had excuses and the remnant was surprised by supernatural power that turned the world upside down.
Yes, we need Upper Room churches in America, and fast.
No minimum honorarium, no minimum crowd, I'll sleep on the floor…I'm burning to bring revival to your city!
Hi!
Do you lead a church or ministry? It would be great if we could connect!
I'm currently filling up my 2015 calendar, and I'd like to see if a ministry event in your region would be a benefit.
I'd love to give you a call and learn more about you and your ministry. Is there a time that would work?
My passions are REVIVAL, PRAYER AND AWAKENING…and I want to see the fire of God's love rage through your city!

You can learn a little about what makes my heart burn by reading my articles in Charisma Magazine:

Plus, if you feel it would benefit your ministry, we can discuss scheduling a church event or conference in your region that would powerfully encourage you and your team!
If that won't work, that's OK! I still want to get to know you and bless what God is doing in you!
In the meantime, my bio can be viewed at www.johnburton.net if you'd like to take a look.
The short version is: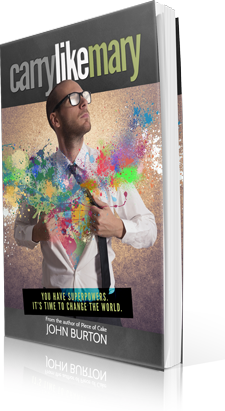 I've planted two churches, one in Colorado and one in Detroit.
I've written ten books on the topics of prayer, reformation, equipping and revival. You can read several of these books for FREE if you'd like to learn more about us at www.johnburton.net/books!
I directed one of the primary internships, Intro to IHOP, at the International House of Prayer in Kansas City.
I crave being in God's presence with other hungry people!
I also believe strongly in the local church and would love to serve your mission.
You also might consider hosting theLab Intensive. This 2-3 day school of fire will equip and encourage your church and leadership team. Learn more here: www.thelabuniversity.com/intensives.
Contact me any time via email at john@johnburton.net or phone at 719.231.6000.
If you feel an event would benefit your church, I don't require a minimum honorarium or a minimum sized crowd. I will sleep on the floor if it means revival can be fueled in your region!
FYI, I often hear from pastors looking to book an event about whether I'll come and minister to a small crowd. I absolutely will!
I regularly travel to minister to crowds less than 50, and I know God is ready to pour out in those fiery, hungry environments!
I can't wait to hear from you!
RECOMMENDATIONS
When we invited you we anticipated an unusual move of God in our church but had no idea how much you would ignite the fire of God in hearts and set us on the path to revival. What a tremendous week it has been! Thanks for all that you, through the anointing of the Holy Spirit, have invested in us this week. One of these days there will be a mighty sound coming from the south. It will be the sound of revival and of a raging fire of the Spirit in Haiti. READ THE ENTIRE LETTER HERE.
Jean Heder Petit-Frere
"John is dangerously prophetic, provoking passion in those in pursuit of revival. In just a few short years, I have witnessed the impact of his obedience to Christ in a region bound by division & religion. His mandate is one of radical devotion, raising up burning ones and releasing them into new levels in their kingdom assignment."
Marcellis Smith, Lead Pastor
Jubilee City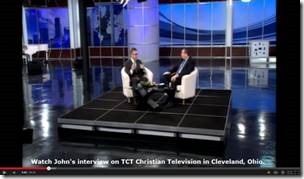 Detroit, MI
John Burton is a man with unquenchable passion for God. His life is a living Epistle of the truth that the Kingdom of God is not just in word, but in power. He lights fires wherever he goes leaving behind the unmistakable fragrance of the life of Christ. I highly recommend his ministry to you.
Glenn Bleakney
President of Awake Nations
"John won't serve yesterdays' manna, old wine, or an ear tickling message! His ears are tuned to hear the Word of the LORD and bring a piercing message to people who hunger for truth. Your community will be awakened, provoked, and equipped! Be prepared to encounter God, experience His power & presence and transform your world!"
Chris Ferguson, District Pastor Forerunner Christian Fellowship
International House of Prayer
Kansas City, MO
John Burton is a great man of God that is blessed with numerous gifts that serve as a blessing to the body of Christ. I would highly recommend him to anyone in ministry or the business world. He is full of integrity and does very quality work.
Jeremiah Johnson
"John, thanks so much for listening to God's heart! It changed my life. I'm crying, but I feel happy inside- a happiness I've never felt."
Melanie
"John Burton is a man who has continued to allow himself to be thrust into the middle of what God is doing. He not only hears from Heaven, but is willing to boldly shout it from the rooftops. If John is stirred about something, I would recommend that you listen."
JD King, International Director World Revival Network of Ministries
What a question!
I can hear people responding, "Uh, hello! He's God. He can have everything He wants!"
Well, I know that God deeply craves a very real, reportable, experiential relationship with you and with me.  Does He have that?  Continually?
I'm confident Jesus yearns for us, via the enabling of the Holy Spirit, to actually love each other, to tend to one another, to really 'do life' together.  (John 17:20-23)
We know the Bible tells us that God desires that no one perish (die without an intimate relationship with Him), but that we would all have abundant life.  Do we all have this seemingly fleeting abundant life?  No.  Do some live and die without knowing God? Sadly, yes.
There are many passionate, fiery people in Michigan that I've been connecting with that are hungering more than ever for an outpouring from Heaven.  We are contending for God's dreams to come true—for very powerful joy, peace, strength and life to flood the people of this region.
I don't know about you, but yesterday's religious activities, formulas and hoops to be jumped through just won't cut it anymore. We must experience God! He is not to be distant, confusing or more like a fable than a friend.  He is real and he is alive!
He likes you and me! He loves it when there is legitimate connection.  This is the way to live!  It's one thing to know about God.  It's an entirely different thing to know God!  To be transformed by Him!  This is what it's all about! 
Imagine a people who continually encounter the Lover of their souls.  That's a primary, all consuming desire of God.  He loves us so deeply and wants to us to know Him so exhaustively. 
What a Christmas that would be for our wonderful Savior.
I say, let's do it.  Let's give God a Christmas to remember.
(This is an article I wrote for the Grosse Pointe News)