Posts Tagged 'the bay of the Holy Spirit'
Tomorrow morning at 10am the revolution in Detroit continues at Revival Church North!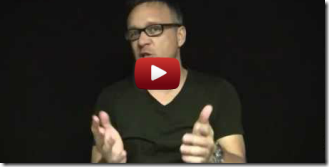 If you are ready to dive into a prayer-fueled mission of revival in the northern Detroit suburbs, come hungry TOMORROW, Sunday, at 10am!
We'll be going hard after God, encountering him in prayer and worship and catching the vision of widespread fire in the region!
You can watch a video where I share the vision of this exciting new church plant here!
FOOD AND FUN!
After the service ends, we'll hang out and fire up the grill and eat, talk and get to know each other!
I would love to have a room full of people I've never met before! Come out and bring everyone you can find to this brand new church plant!
If you'd like to let us know you are coming, that would be great! We'll be ready for you! Contact us here: http://revivalnorth.com/contact-us/
LOCATION
For a map and directions, click HERE.
THE VISION
We are gathering a team of hungry people who are ready to experience God in this region in unprecedented fashion.
As one of what will ultimately be 50 Revival Church locations in the Detroit region, we are devoted to starting fires and inviting people to watch us burn!
These fires will spread—and fast. The harvest is ripe and God is gathering those who are ready to help infuse them with the abundant life of Jesus!
THE CULTURE
What should you expect? Freedom and fire!
Revival Church has a passionate and fun atmosphere, exciting and challenging teaching, God's amazing presence and a environment to nurture life-long friendships!
If you are looking for a point of reference, we affirm and appreciate a variety of ministry streams including the International House of Prayer in Kansas City, Bethel Church in Redding, California, Barbara Yoder, Steve Gray and World Revival Church, John Kilpatrick and The Bay of the Holy Spirit, Catch The Fire in Toronto, Lou Engle and many others who embrace the power and presence of God and his advancing Kingdom.
So, plan your visit by contacting us here, dress any way you want (most of us dress in jeans), bring the family, grab some free coffee and enjoy Jesus!
The Culture is our set of core values at Revival Church. It sets the pace and clearly communicates the culture we are called to establish and steward.
Our mission is your freedom – The mission of freedom from sin, sickness and poverty drives everything we do at Revival Church. We reject a casual approach to God and affirm abundant life, passion and fire for all.
Honor is in our DNA – Honor is something we are. No matter the issue, you can't stop us from honoring you! We believe that honor is a condition of the heart and not dependent on someone's actions toward us.
We rally around the vision – Revival Church is built on the vision God gave John. As a company of burning ones, we are passionate defenders and champions of it. Every person is responsible to catch fire and burn hot every day. The resulting corporate torch will inflame our region with revival.
We are a threat to the status quo – This is a ministry of extreme reformation. As we storm against the prevailing flow of the church and society, we fully believe many will be provoked to turn and follow our lead into freedom.
There is one church in the city and we aren't it – Revival Church is one department of many in the landscape of the city church. Our focus is regional impact and the increase of the harvest that will be felt far and wide.
We affirm ridiculous faith – We simply believe that God is extreme and his plans are bigger than what we can imagine. If it doesn't look ridiculously insane, it's less than what God has in mind.
We are all about the numbers – We are unapologetically intense in our mission to gather and equip people of destiny.
Corporate mission prevails – We are focused on preparing for the influx of zealous people the harvest will bring to Revival Church. We launch and support only those endeavors that fit into the corporate mission.
We refuse to live below the Biblical norm – Healings, signs, wonders, miracles, extreme love and bold prophetic teaching were and are the standard.
Poverty has no chance – Extravagant giving in every sphere of life, whether it's in the church or a big tip at the coffee shop, will displace a spirit of poverty, transform individuals and reform the economy of our region.
Sickness and disease have no right to torment believers – The Lord Jesus Christ has been given power and authority over all sickness and disease. He has delegated that authority to us.
We err on the side of freedom – Revival is messy and is to be stewarded, not controlled. We embrace an atmosphere of bold prophetic declaration and Holy Spirit initiated freedom.
We look forward to getting to know you!
The Revival Church Team
God is moving powerfully through many different streams—which one is the right one for you?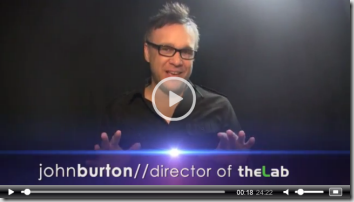 In the last month Revival Church has hosted guest ministers from a variety of streams—Bethel, TheCall, The Bay of the Holy Spirit and others.
I absolutely love dipping into a variety of different streams within the body of Christ!
Watch this new XPmedia video where I talk about this important topic. Which stream is best for you?
THE BAY OF THE HOLY SPIRIT
Out of all the streams, I'd say that the revival movement through John Kilpatrick and Nathan Morris is the closest to my own DNA. I come alive in these meetings like nowhere else! The call to the cross, to repentance, to a sobering and urgent yet deeply freeing revelation of the severity of the situation on the Earth grips this revivalist deeply.
But, their DNA only matches a fairly small percentage of my own. God has done MUCH in me personally that is unique. This is the way it should be!
I met someone once who lead a house of prayer (IHOP model) in another state. He said that literally 100% of their ministry is modeled precisely after IHOP. There is no departure whatsoever.
I grieved just a little bit. How can we launch into a ministry without God revealing to us his specific mission for us? How can we robotically copy another? Yes, we can glean key principles from a movement, but we must not forsake our personal mission.
Watch this video: http://www.xpmedia.com/OJv2EkVejjNV
And, oh yeah, another stream is represented at Revival Church THIS SUNDAY as Corey Robinson will be with us!
I'm both awakened and deeply grieved in my spirit.
I can barely type. I'm trembling as the Holy Spirit is raging within me. My God. The cross must be central in our churches again. The Gospel must be preached like in the days of old again.
This weekend marked what I consider the most critical corporate gathering for the church of Detroit this year.
Watch the video of Nathan Morris preaching "Candy Cane Christianity" here: http://bayrevival.org/media_archive_sub.php?id=205
The Bay of the Holy Spirit with Pastor John Kilpatrick and Evangelist Nathan Morris visited Detroit Thursday and Friday, and those unparalleled national leaders of revival carried their responsibility for Detroit on their shoulders.
The call for deep repentance and a return to the cross is the message of the hour for Detroit. I'm truly troubled, but it's an appropriate troubling. It's time for religious systems to be confronted. The ENTIRE church of Detroit should have been at these meetings!!!
When the nation's premier revivalist, a father of revival, calls a meeting, the church must respond. I was SO GRIEVED that just a few hundred people from the Detroit region were there out of over 1450! The rest were people from other regions and nations who paid the price to travel from far away to respond to the call to gather!
The message Nathan delivered on Thursday is unlike anything we hear in churches today—but was common in the great revivals of history.
Let me say this very clearly: It is a rare thing indeed for someone to escape the fires of Hell—and a tragically large number of church goers will be shocked to find themselves there one day. It's horrifically common.
The great revivalist Leonard Ravenhill said:
I read of the revivals of the past, great sweeping revivals where thousands of men were swept into the Kingdom of God. 

I read about Charles G. Finney winning his thousands and his hundreds of thousands of souls to Christ. 

Then I picked up a book and read the messages of Charles G. Finney and the message of Jonathan Edwards on 'Sinners in the Hands of an Angry God,' 

and I said, 'No wonder men trembled; no wonder they fell in the altars and cried out in repentance and sobbed their way to the throne of grace!'
Luke 12:5 But I will forewarn you whom ye shall fear: Fear him, which after he hath killed hath power to cast into hell; yea, I say unto you, Fear him.
The fear of the Lord must return!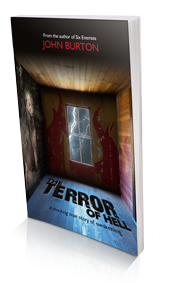 There's a lack of brokenness and repentance in the church today… we are blind to the depravity that sin creates. People have actually made arguments against deep, troubling brokenness, mourning and travail! Gut wrenching repentance and surrender at the cross must return to the church!
There's a disturbing movement away from sin/Hell consciousness… some believe that we only focus on God and ignore the trauma of sin and what the enemy has done.
Hell is referred to over three hundred times in the New Testament. It's referred to rarely today.
THE MIRACLE IN MODESTO
A low budget, terribly acted but extremely anointed traveling production called Heaven's Gates/Hell's Flames resulted in one of the greatest sudden moves of God in modern American history.
The production simple depicts people who suddenly die and then are either welcomed into Heaven or forcibly dragged by demons to Hell.
Over 81,000 people came to the production in Modesto, California over 28 days with 33,000 documented salvations.
Pastor Glen Berteau: Somebody said, "I hear you've got scare tactics." No, that's reality tactics. I said, "That's the reality of it all." The reality is that there is a Hell, just like there's a Heaven. And good people if they don't know Jesus, they're going to go there.
You can read more here: http://janaeusa.angelfire.com/Berteau.html 
m10.28
I'd recommend watching another low budget but riveting film called m10.28. I can barely get through the scene I'll post here. In fact, the experience I wrote about in my book The Terror of Hell is terrifyingly similar to what you see happening at the 4:50 mark… through the 5:30 mark. I experienced being dragged toward Hell and then suddenly waking up in overwhelming fear with a message of awakening and repentance nearly destroying me it was so severe.
Hell is real. Most go there. Here's the video link: http://youtu.be/VllhuffKyJA
AWAKENING
It's time to wake up church. No more politics. No more apathy. No more games. Wake up!
Detroit! No more embarrassing turnouts! No more excuses! No more unnecessary busyness that keeps us away from the mission! No more!
It's time to gather! It's time to repent! It's time to consecrate ourselves for tomorrow the Lord will do wonders among us!
FALSE GRACE MESSAGE
Beware of the false doctrine of hyper grace that minimizes repentance, judgment and Hell and results in an abdication of the responsibility of the Believer. No form of grace removes the believer's responsibility to repent for his sin. This doctrine is responsible for many in the church being lulled into false security. I am convinced that many go to Hell because of this doctrine. I know The Terror of Hell message must become more of a focus of our ministry.