Does the church have the faith to endure pandemics, pestilences and global trouble?
Welcome to a divinely ordered test. I believe God is mercifully allowing his church to see just how ready it is in the face of an end-time crisis, a minor pandemic compared to what most certainly lies ahead. While I have been encouraged to see many Believers rise up in great faith in the face of this taunting Goliath, many others have had their shallow faith exposed.
24  And all the men of Israel, when they saw the man, fled from him and were dreadfully afraid. 1 Samuel 17:24 (NKJV)

44  And the Philistine said to David, "Come to me, and I will give your flesh to the birds of the air and the beasts of the field!" 45  Then David said to the Philistine, "You come to me with a sword, with a spear, and with a javelin. But I come to you in the name of the LORD of hosts, the God of the armies of Israel, whom you have defied. 1 Samuel 17:44-45 (NKJV)
THE ERROR OF SEEKING NATURAL REMEDIES FIRST
I'm hearing from a lot of Christians during this pandemic about their concerns, their natural strategies, their fears and their determination to avoid people and situations that are threatening. So many of these same people are saying very little about their fearless resolve to fight the enemy and to go deeper in the Lord. Something's not right in the church.
12  And in the thirty-ninth year of his reign, Asa became diseased in his feet, and his malady was severe; yet in his disease he did not seek the LORD, but the physicians. 13  So Asa rested with his fathers; he died in the forty-first year of his reign. 14  They buried him in his own tomb, which he had made for himself in the City of David; and they laid him in the bed which was filled with spices and various ingredients prepared in a mixture of ointments. They made a very great burning for him. 2 Chronicles 16:12-14 (NKJV)
I believe we are seeing this scenario play out during our current crisis. Instead of first seeking the Lord as the primary and most important action, Christians are initially rushing to find the same natural protections that the unredeemed are. You can smell the fear as they are desperately attempting to take every natural precaution they can. Can you do both seek the Lord and prepare naturally? Of course, but the problem comes when the two steps are out of order.
The above passage is very interesting. Not only did Asa seek natural medical care as his prime hope, but he was despondent, surrendered and ready for his own death. He prepared his own tomb. I don't believe it's a reach to suggest that many of God's very own are doing the same thing. A sense of dread has blanketed them and instead of truly standing in powerful, confident, overcoming and authoritative faith, they are digging their own graves, preparing for the worst.
SHOULD CHURCHES CLOSE DURING THE OUTBREAK?
The issue of faith is intriguing. Note, I didn't say that we shouldn't take natural precautions, but rather that we should diligently, fervently seek the Lord and contend in the Spirit for supernatural resolutions first. From that place, God will give the peace necessary to make both spiritual and natural decisions with the clear guidance of the Holy Spirit.
The reason I said that faith is intriguing is that, sadly, a massive percentage of "people of faith" simply don't walk confidently in the faith they identify with. It's easy to say that churches should remain open and everybody should flood in and intercede with passion for breakthrough, unafraid of any assaults of the enemy. The question is, would everybody who floods in truly be functioning in great, biblical faith? No.
To walk in faith requires such an extreme consecration that it would be silly to presume that most live in that realm. They do not. All of us are greatly challenged in this area and few truly respond to that challenge. This is an indictment on Christians everywhere, and especially on pastors and leaders who have not prepared the people for such a time as this.
If you are paying attention to the chatter, you'll know that the world is mocking various churches and ministries for cancelling services and conferences. Supposed "faith ministries" are cancelling events and encouraging people to stay home, and the world is most certainly noticing, and laughing. Would it make sense for some churches to stop gathering together in the short term? Maybe. Maybe not. While I tend to believe that contending together in fervent intercession in person as a body makes all the sense in the world, some may think otherwise. Whatever the case, we can't ignore the fallout. The lost are having a field day saying, "I told you your faith was nothing more than superstition. You are as afraid, ummmm, I mean cautious, as the rest of us." 
The church is supposed to be made for times like these. Psalm 91:10 should be our rallying cry (No evil shall befall you, Nor shall any plague come near your dwelling). We should be showcasing the power of God to protect and the revealing a fearless disposition that comes from intimately knowing Deity. The world is missing out on this opportunity in this current crisis.
I'm not suggesting we need to haphazardly or foolishly do things to "prove our faith" or even that those with faith are immune to sickness. Please don't presume I am. What I am saying is that we must rise up in strong, confident belief that Jesus has overcome sickness and that healing is our portion. The blood of Jesus doesn't grant us immunity. It grants us authority. My hope is that the church would be filled to overflowing during a pandemic with people who refuse to be intimidated by the enemy and coerced to stand down. However, if most are nervous and lack the spiritual confidence necessary to fight the devil at this level, I agree that the church itself has become compromised and is at risk. Spiritual resolutions that aren't heeded then give way to natural reactions.
With this in mind, I'll admit it is disturbing that so many are suggesting instructions that are opposite of what Scripture dictates. Instead of coming together in faith to lay hands on the sick, we are isolating.
14  Is anyone among you sick? Let him call for the elders of the church, and let them pray over him, anointing him with oil in the name of the Lord. 15  And the prayer of faith will save the sick, and the Lord will raise him up. And if he has committed sins, he will be forgiven. James 5:14-15 (NKJV)

17  And these signs will follow those who believe: In My name they will cast out demons; they will speak with new tongues; 18  they will take up serpents; and if they drink anything deadly, it will by no means hurt them; they will lay hands on the sick, and they will recover." Mark 16:17-18 (NKJV)
I want to qualify something as I understand many are troubled by this current season. Is it appropriate to follow the instructions of medical experts in the short term by temporarily isolating and cancelling services? It very well may be. It's true that many are still young and growing in their faith and it can make sense to exercise caution. However, I must stress that fear cannot drive that decision. Further, we must aggressively, zealously seek the Lord, understanding that our protection comes from him. In a perfect world, I do believe we'd still gather in spite of threat and contend with great faith and ferocity in our spirits.
THIS IS A TEST
Speaking of faith, I wonder if we truly believe the following passages:
1  He who dwells in the secret place of the Most High Shall abide under the shadow of the Almighty. 2  I will say of the LORD, "He is my refuge and my fortress; My God, in Him I will trust."3  Surely He shall deliver you from the snare of the fowler And from the perilous pestilence. Psalm 91:1-3 (NKJV)

9  Because you have made the LORD, who is my refuge, Even the Most High, your dwelling place, 10  No evil shall befall you, Nor shall any plague come near your dwelling; 11  For He shall give His angels charge over you, To keep you in all your ways. Psalm 91:9-11 (NKJV)
God is testing us. The above scriptures are the very words (the Word) of our perfect, omniscient, loving, eternal and undefeated God. Do you believe them without qualification?
If not, your lack of faith will absolutely compromise every part of your life. Fear can settle into your soul. Doubt can overwhelm you. Human wisdom will masquerade as spiritual wisdom. The enemy will have access to you. I'm not saying this to disturb you, but rather to awaken you to a very real scenario.
In order to succeed as Christians, we have to exercise common-sense-defying faith that refuses to surrender to a very powerful and demonic spirit of fear.
I wonder if we realize that you and I are God's mighty weapons in this hour. We are the ones who are commissioned to stare down this enemy with fire in our eyes and to change the course of history. We must stand together with absolute fearlessness!
I want to encourage you to fight the enemy, to pray with fiery passion and to stand in incredible faith. There are much greater troubles ahead, and the church must learn to walk in miracles, signs, wonders, healing and supernatural faith. This is what the lost need to see as despair threatens to overtakes the planet.
If God promotes you, you better be ready for what's coming your way.
6 Humble yourselves, therefore, under God's mighty hand, that he may lift you up in due time. 1 Peter 5:6 (NIV)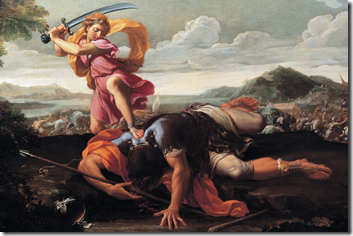 One of the most common prophetic words in the various prophetic streams (whether real or fabricated) has to be, "Your promotion is coming!" It's probably as popular as, "This is your season of open doors!"
I believe God does plan promotion for all who are truly humble and surrendered. Yet, the promotion may not be what a particular human heart desires. There are many who crave promotion onto the platform while God's assignment is promotion into the prayer room. Others desire promotion unto notoriety. God may desire to promote them unto obscurity as part of a nameless, faceless generation.
It's critical we handle spiritual advance with wisdom and care. Promotion is all about God's will for our lives and not our own.
I'd like to do two things regarding your passion for promotion in the spirit:
Encourage you
Caution you
BE ENCOURAGED!
Several years ago I was in an exciting and very active season of ministry in the Detroit area. I had planted a prophetic and prayer focused ministry there and I was contending for revival corporately and also for personal growth so I could be ready and equipped to lead with strength.
Whenever I have an opportunity to step away from the pulpit and get refreshed at a conference or another church service, I typically like to find a place in the back to let God minister to me during worship and the teaching. Some friends from my church and I decided to check out The River, a church led by Marlin Reid, a revival minded pastor in the region. He was hosting Jeff Jansen, whom I had never had the opportunity to see minister.
As I sat on the floor in the back of the conference center at the Southfield Westin Hotel, God and I had an interesting dialogue. He had impressed on my heart that promotion was coming, and I probed him with questions about just how something like that happens. What was my responsibility? How should I prepare? Was I doing anything wrong? What was the timing? What exactly is the purpose of a promotion anyway? As I sat there enjoying both the service and the conversation the Lord and I were having, God spoke very simply, yet very clearly: I am going to show you how easy and how quickly promotion will come. I was intrigued.
At the end of the service, several hundred people were stirring around and I headed for the door to go home. Pastor Marlin, whom I had met only briefly at the beginning of the service, called out to me before I could leave the building. He wanted to introduce me to Jeff Jansen before I left. Leaving three or four hundred people behind, Marlin led me into the hallway and then into an elevator. Next in was Jeff Jansen and two others. Pastor Marlin said his goodbyes and returned to the conference room as the four of us shot up to the top floor of the Westin. We entered Jeff's suite where there was a chef and a spread of food ready for us.
We sat at the table and Jeff immediately started prophesying over me. His accuracy was stunning as he saw me writing books and ministering powerfully through articles and other writings. Remember, we had never met and he had no idea I had written several books. He then took some heavy gem stones out of his pocket and put them into my hands. He revealed that they were the stones that famously and miraculously manifested as the glory of God came down during some previous meetings.
Suddenly, in the midst of this remarkable setting, God spoke to me. He reminded me that he told me mere minutes ago that he was going to show just how easy and quick promotion can come.
Just moments ago, I was about to walk into the parking lot to drive home. I was suddenly diverted and out of at least a few hundred people, I was chosen along with two others to meet with the man of God. I was "promoted" to the top floor of the hotel in mere seconds, was seated at an exclusive table and had my ministry confirmed in powerful ways. That encounter was a real life object lesson that God used to encourage me. When it's time for promotion, it will come.
Since then, I've written over two hundred articles for Charisma Media, have written a total of ten books and continue to see doors open like the Elijah List and other media outlets. Favor truly follows this ministry, and I'm humbled.
Of course, the promotion is not simply a natural one. It's spiritual. I've watched God work wonders in our ministry and I'm eager to continue to be available as a vessel. Our God is amazing and we have barely begun to see what he has prepared for us!
USE CAUTION!
8 When the Philistines heard that David had been anointed king over all Israel, they went up in full force to search for him… 1 Chronicles 14:8 (NIV)
The moment you are anointed, promoted into your next position in the spirit, the enemy is sure to be alerted. The purpose of this segment on using caution is not to instill fear in you, but rather to cause you to soberly understand the weight of what comes with promotion. It's laughable to think that pastors and leaders have an easy, favored life on the platform. The assaults that come with promotion and leadership in the church are beyond the scope of what most could understand.
If pastors and leaders were honest, many would admit to being hunted and haunted by a very real demonic hoard. Many experience emotional disturbances, mental disorientation and spiritual desperation. Curses are strategically directed at them both by the world and the church. The arrows that stick in their backs are sharp and difficult to remove, yet they power on, devoted to the call that God has on their lives.
Your passion for promotion very well may have been deposited into your spirit by God, and if it was, you can be sure that the Holy Spirit will lead you and guide you, even though the journey will often be very painful and lonely. You absolutely must use caution in the process. Getting ahead of God or lingering behind would be bad ideas.
Those who are simply enamored by the supposed glamor and glory of ministry, pursuing promotion is absolutely a bad idea. You have no clue what you are asking for. It would be much better for you to step back, seek the Lord and learn to enjoy the position he has assigned you to. Leadership in God's Kingdom comes with an extreme price, and unless you are truly called of God to assume that position, you will be assaulted by an otherworldly fury that you cannot defend.
If you are assigned by God, get ready. You must use great wisdom as you navigate the battleground God is leading you into. Above I shared the first part of 1 Chronicles 14:8. There's a little more to that verse, and in it we see the spirit of a warrior:
8 When the Philistines heard that David had been anointed king over all Israel, they went up in full force to search for him, but David heard about it and went out to meet them. 1 Chronicles 14:8 (NIV)
David heard about it and went out to meet his enemies. He was ready and full of faith. This is where we can first see a differentiation between those who are truly called and the pretenders. Those who crave promotion but are not called will not be anointed or empowered by God to advance against the enemy. Fear will keep them away while God's promoted and anointed leaders will run to the battle! David is quite famous for this.
48 As the Philistine moved closer to attack him, David ran quickly toward the battle line to meet him. 1 Samuel 17:48 (NIV)
Now, it's important, again, that caution is heeded. When we as leaders advance, we can't be presumptive or casual. We must continually seek God for direction, wisdom, revelation and clarity. David did just this.
9 Now the Philistines had come and raided the Valley of Rephaim; 10 so David inquired of God: "Shall I go and attack the Philistines? Will you hand them over to me?" The LORD answered him, "Go, I will hand them over to you." 1 Chronicles 14:9-10 (NIV)
David inquired of the Lord and received an affirmative response. Yes, it's time to advance. His obedience in both hearing God and in responding rightly resulted in victory.
11 So David and his men went up to Baal Perazim, and there he defeated them. He said, "As waters break out, God has broken out against my enemies by my hand." So that place was called Baal Perazim. 12 The Philistines had abandoned their gods there, and David gave orders to burn them in the fire. 1 Chronicles 14:11-12 (NIV)
Yet, we see God's answer is different at the next provocation of the enemy.
13 Once more the Philistines raided the valley; 14 so David inquired of God again, and God answered him, "Do not go straight up, but circle around them and attack them in front of the balsam trees. 15 As soon as you hear the sound of marching in the tops of the balsam trees, move out to battle, because that will mean God has gone out in front of you to strike the Philistine army." 16 So David did as God commanded him, and they struck down the Philistine army, all the way from Gibeon to Gezer. 1 Chronicles 14:13-16 (NIV)
This time God had different and more precise commands. David responded rightly, and another promotion came.
17 So David's fame spread throughout every land, and the LORD made all the nations fear him. 1 Chronicles 14:17 (NIV)
TRUST GOD'S PLAN FOR YOUR LIFE
Promotion like we see in David is a very serious thing indeed. We can't casually, lightly pray for promotion to come. When we do, demons will catch the scent and will pursue you with vengeance. If God is with you, and you are responding to his directives, you will still have to fight, and the war will be intense, but the victory will be yours. If your promotion results from selfish ambition, look out. It's not God who has elevated you, but you yourself have propped yourself up—perfectly in line of sight of the enemy. I'd duck if I were you.
Does a moment go by that we don't hear about some group or movement making demands for their supposed human rights?
My fellow Americans, ask not what your country can do for you, ask what you can do for your country. John F. Kennedy
What happened to this? What happened to America? What happened to the church?
John 15:13 (ESV) 13 Greater love has no one than this, that someone lay down his life for his friends.
Today we are absolutely overwhelmed by the constant, self-centered shouts of those who demand that their country—or their church—gives them what they believe is rightfully theirs.
It's a false human rights movement.
The RIGHT to abortion. The RIGHT for same sex marriage. The RIGHT to be equal. The RIGHT to be heard.
It's a sickening, selfish focus that is driven by human desire instead of a willingness to take up our cross and die. How often have people left churches because their supposed rights weren't addressed? How much dissention is in the workplace because people are looked over in favor of another?
I've said it before—today, when people's self-centered pursuits are rejected, they abandon relationships, leave churches and cause division, but when Jesus was rejected, he didn't abandon people. He didn't forsake the church.
He let people kill him so they might be saved. He died so the church could thrive.
My point in this article isn't to address specific issues as much as it is to deal with a deadly demonic spirit that is extremely advanced in its progress in the destruction of the church, and thus, the nation.
A SPIRIT OF ENTITLEMENT
This spirit is pervasive in our nation, and, unfortunately it has infiltrated the church to such a degree that it has altered the very DNA. Today people attend church with expectations of how they should be treated instead of a plan to lay down their lives for the sake of the mission. There is a predetermined checklist of items that they presume they are rightfully entitled to. If those demands aren't met, then trouble is initiated—just as the enemy planned.
This spirit of entitlement convinces us to look inward and fight for our perceived rights. It's fueled by pride that results in the pursuit of personal attention, gain and satisfaction.
Isaiah 14:12–15: How are you fallen from heaven, O Lucifer, son of the morning! How are you cut down to the ground, which did weaken the nations! For you have said in your heart, I will ascend into heaven, I will exalt my throne above the stars of God: I will sit also upon the mount of the congregation, in the sides of the north: I will ascend above the heights of the clouds; I will be like the most High. Yet you shall be brought down to hell, to the sides of the pit.
Lucifer was focused on self—entitlement. This pride resulted in destruction beyond anything we could measure. He fell and weakened the nations simply because he was focused on self!
America, are you listening?
Because of Lucifer's attitude, millions of people have been destroyed, the Holocaust terrorized a generation, an ancient flood destroyed the masses, 55 million American babies have been murdered and Hell is growing in size to hold the increasing number of people who will live there for eternity.
Yes, a spirit of entitlement destroys.
Proverbs 16:18: Pride goes before destruction, and a haughty spirit before a fall.

Proverbs 11:2: When pride comes, then comes shame: but with the lowly is wisdom.

Proverbs 18:12: Before destruction the heart of man is haughty, and before honor is humility.
TAKING ON OFFENSE
When entitled people gather together, you have a union. Here in Detroit, this is understood well. There are certain expectations that must be fulfilled by leadership, or, those in union will threaten harm to them or the organization. This concept isn't hard to understand. Often on the news we hear of school teachers or bus drivers who are in a union, and when their demands aren't met, they strike.
When an entitlement isn't met, offense is the result—and when people are in union with another who has been offended, they very quickly take on that offense—and, again, it is deadly.
We see this happen in churches all the time. Offended people have friends, who, unify with them and come into agreement with their arguments.
Of course, it would be very easy right now to start considering all of the secular benefits to actual unions. We could discuss how the playing field is evened and the way leadership treats the working class is improved by holding them accountable.
But, I'll say this very clearly—this spirit of false unity, entitlement and offense has no place in the church. And, our nation would begin down the road of healing and strengthening if we all stopped making demands and started serving, loving and following Jesus and the principles of scripture.
An offended people will destroy a nation. A surrendered people will build a nation.
As an example, the spirits of entitlement and offense drive the abortion industry. False compassion, demonic in nature, is one of the tools that is used to gain sympathy and support for that movement. The threat is that we will come across as unloving, uncaring people if we oppose that movement. The same is true with the homosexual agenda. False love results in accusations of homophobia and hatred for those who don't support their movement.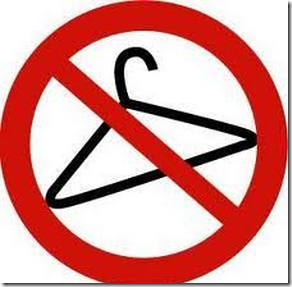 As Christians, we are handcuffed as we are forced into a position of affirming our love of these people, and if we don't, they win the debate.
Our only weak, predictable response seems to be, "We love the sinner and hate the sin."
BOLDNESS!
We as prophetic voices in the church must brake off intimidation and fear of man! Keep in mind we are wrestling against demons, not humans. What is difficult is when humans embrace the lies of the demons, we who stand for truth can come across as attacking those people. So, many Christians avoid any appearance of conflict at all.
LISTEN CLOSELY: People are going to enter into Hell today! If we don't have bold prophetic messengers rise up in the spirit of John the Baptist, in the spirit of David and other historic Godly warriors, millions upon millions of people will actually, literally go to Hell! If it's rare to make it to Heaven, and common to enter Hell, how can we sit back and avoid a violent conflict with those forces of Hell? We cannot!
Matthew 11:12 (ESV) 12 From the days of John the Baptist until now the kingdom of heaven has suffered violence, and the violent take it by force.
Check out this commentary on the above scripture:
Greek: biazo (GSN-<G971>), to use force, to force one's way into a thing. The idea here is that before John the kingdom could only be viewed in the light of prophecy; but now that it was preached, men were pressing into it with ardor resembling violence or desperation. They appeared as if they would seize it by force (Mt. 11:12; Lk. 16:16). It expresses the earnestness that men must have in getting rid of sin, all satanic powers, the world, and in standing true when relatives oppose them (Mt. 10:34-39). Dake's Annotated Reference Bible: Containing the Old and New Testaments of the Authorized or King James Version Text.
This is where we are now! Let the fire-branded, love-driven warrior bride arise!
When David killed Goliath, it's true that he killed a human, but he was actually fighting against a demon that was manifesting through a human. David didn't sit down in a coffee shop to passively, casually discuss the dispute with Goliath. He was ready for a violent assault against the kingdom of darkness.
He made clear what the situation was and what was to be done! How easy it would be for David to be accused of not loving Goliath! But, the truth is that David loved God first (Luke 10:27) and was fully invested in partnering with him. Human arguments would have to meet the fierce decrees of the child of God! Fear-driven false humility was not an option for David. David was on a mission of salvation—the salvation of God's people.
1 Samuel 17:26 (ESV) 26 And David said to the men who stood by him, "What shall be done for the man who kills this Philistine and takes away the reproach from Israel? For who is this uncircumcised Philistine, that he should defy the armies of the living God?"
David was bold! Who is this uncircumcised Philistine? He was calling out Goliath's immorality and his lack of consecration to the Lord.
Come on church! Quit cowering in false-humility and rise up in the greatest love this nation has ever known! It's time to declare the word of the Lord to the uncircumcised enemies of the Lord in America!
But, beware, many in your sphere, in the camp of the Lord, will also be intimidated by your love driven boldness. The prophetic, apostolic anointing often results in jealousy and accusation against the one advancing fearlessly. Accusations of pride will always accompany those who are willing to live radically by laying down their lives for the Lord.
1 Samuel 17:28-29 (ESV) 28 Now Eliab his eldest brother heard when he spoke to the men. And Eliab's anger was kindled against David, and he said, "Why have you come down? And with whom have you left those few sheep in the wilderness? I know your presumption and the evil of your heart, for you have come down to see the battle." 29 And David said, "What have I done now? Was it not but a word?"
His brother attacked him! I'm sure he felt conviction as little brother David was going to do what every other person should have done—deal with the uncircumcised Philistine with expediency!
Will you raise your anointed, prophetic voice, or will you seek a false sense of peace? Remember we are to be peacemakers not peacekeepers! We cannot keep peace were there is no peace!
We have no obligation to passively form our words in such a way that we will be heard. It's time to bring a shaking to this nation—before it is literally destroyed!
1 Samuel 17:41-46 (ESV) 41 And the Philistine moved forward and came near to David, with his shield-bearer in front of him. 42 And when the Philistine looked and saw David, he disdained him, for he was but a youth, ruddy and handsome in appearance. 43 And the Philistine said to David, "Am I a dog, that you come to me with sticks?" And the Philistine cursed David by his gods. 44 The Philistine said to David, "Come to me, and I will give your flesh to the birds of the air and to the beasts of the field." 45 Then David said to the Philistine, "You come to me with a sword and with a spear and with a javelin, but I come to you in the name of the LORD of hosts, the God of the armies of Israel, whom you have defied. 46 This day the LORD will deliver you into my hand, and I will strike you down and cut off your head. And I will give the dead bodies of the host of the Philistines this day to the birds of the air and to the wild beasts of the earth, that all the earth may know that there is a God in Israel…
It's time that we go after the anti-Christ spirits that are overtaking our nation! We can no longer use human arguments. It's time that we are anointed in the boldness and power of the Holy Spirit! We aren't to prove our love, we are to love—and true love brings true problems in the pursuit of liberty for a nation! We see this cover to cover in scripture.
LET ME BE CLEAR: I DEEPLY LOVE BUT DO NOT CARE
I will say it very, very clearly. I RADICALLY love those who are advancing humanistic agendas, even though you may not believe me. That's your battle, not mine.
Jesus loved people though he would not bend to their demands. He cared about their emotions, their hearts, their eternities—but, he didn't defend himself. He let his accusers kill him. Who was the one who cared and loved when he was lifted up on a cross that day?
In an attempt to break the church out of a passive, false-love driven debate over holiness and morality I will say this very clearly:
I DO NOT CARE ENOUGH, young woman, about your career, your comfort, your supposed right to independence or the crisis and cost a new baby will bring to your life to affirm your plan to kill your baby. You are not entitled to comfort. You are not promised happiness. I challenge you to lay down your life for a baby that God thought enough about you to entrust its care to.
When you wave a coat hanger in the air during an abortion rights protest, you are declaring that you have more compassion for one who would intentionally harm someone than one who is being harmed. The answer to losing access to 'safe abortions' (how is intentional murder safe?) is not to head out to the back alley to abort the baby yourself with a hanger—it is to have the baby and love it with selfless passion! The answer is so simple!
I DO NOT CARE about a supposed right to sexual freedom, gay or straight, that results in a devastating lifestyle that is bringing destruction on our nation. Decrees of holiness must return to our churches and nation again!
I DO NOT CARE about equality in our nation if it results in climbing over people who are in our way or forcing them to affirm our self-centered position. It's time that we lay down our demands, surrender our agendas and quit manipulating systems in a selfish pursuit of personal gain. It's time for humility to reign in America again!
Christian leaders I honor you deeply and pray for you and I do understand the pressures you are under. However, I DO NOT CARE about personal agendas, self-centered ministry projects, your self-assigned titles or ego-driven programs and will not unite with those who embrace them. Your legacy and history in the city is meaningless unless it results in a future of Holy Spirit freedom for desperate people. I will expend energy, time and money to run with you if you are humble and passionate about the plans of God in the region. Let's slow the flow to Hell together.
Philippians 2:4-8 (ESV) 4 Let each of you look not only to his own interests, but also to the interests of others. 5 Have this mind among yourselves, which is yours in Christ Jesus, 6 who, though he was in the form of God, did not count equality with God a thing to be grasped, 7 but emptied himself, by taking the form of a servant, being born in the likeness of men. 8 And being found in human form, he humbled himself by becoming obedient to the point of death, even death on a cross.
I CARE ABOUT THE HEART OF GOD and his overwhelming love for people—and the fact that Hell is swallowing millions of them. I care about the clear truths of scripture. I trust in God's wisdom and I refuse to allow humanism to gain the upper hand in the debate. I care about bold prophetic messengers who will lay down their lives and open their mouths and shout truth from the rooftops.
Today, not tomorrow, it's time to die to self and run to the battle as the spirit of Goliath is threatening to destroy us. It's time for the circumcised, consecrated lovers of God to take back America.