If God promotes you, you better be ready for what's coming your way.
6 Humble yourselves, therefore, under God's mighty hand, that he may lift you up in due time. 1 Peter 5:6 (NIV)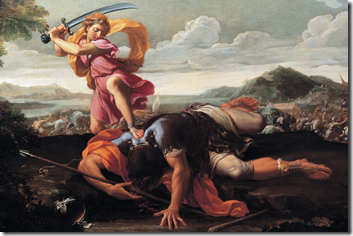 One of the most common prophetic words in the various prophetic streams (whether real or fabricated) has to be, "Your promotion is coming!" It's probably as popular as, "This is your season of open doors!"
I believe God does plan promotion for all who are truly humble and surrendered. Yet, the promotion may not be what a particular human heart desires. There are many who crave promotion onto the platform while God's assignment is promotion into the prayer room. Others desire promotion unto notoriety. God may desire to promote them unto obscurity as part of a nameless, faceless generation.
It's critical we handle spiritual advance with wisdom and care. Promotion is all about God's will for our lives and not our own.
I'd like to do two things regarding your passion for promotion in the spirit:
Encourage you
Caution you
BE ENCOURAGED!
Several years ago I was in an exciting and very active season of ministry in the Detroit area. I had planted a prophetic and prayer focused ministry there and I was contending for revival corporately and also for personal growth so I could be ready and equipped to lead with strength.
Whenever I have an opportunity to step away from the pulpit and get refreshed at a conference or another church service, I typically like to find a place in the back to let God minister to me during worship and the teaching. Some friends from my church and I decided to check out The River, a church led by Marlin Reid, a revival minded pastor in the region. He was hosting Jeff Jansen, whom I had never had the opportunity to see minister.
As I sat on the floor in the back of the conference center at the Southfield Westin Hotel, God and I had an interesting dialogue. He had impressed on my heart that promotion was coming, and I probed him with questions about just how something like that happens. What was my responsibility? How should I prepare? Was I doing anything wrong? What was the timing? What exactly is the purpose of a promotion anyway? As I sat there enjoying both the service and the conversation the Lord and I were having, God spoke very simply, yet very clearly: I am going to show you how easy and how quickly promotion will come. I was intrigued.
At the end of the service, several hundred people were stirring around and I headed for the door to go home. Pastor Marlin, whom I had met only briefly at the beginning of the service, called out to me before I could leave the building. He wanted to introduce me to Jeff Jansen before I left. Leaving three or four hundred people behind, Marlin led me into the hallway and then into an elevator. Next in was Jeff Jansen and two others. Pastor Marlin said his goodbyes and returned to the conference room as the four of us shot up to the top floor of the Westin. We entered Jeff's suite where there was a chef and a spread of food ready for us.
We sat at the table and Jeff immediately started prophesying over me. His accuracy was stunning as he saw me writing books and ministering powerfully through articles and other writings. Remember, we had never met and he had no idea I had written several books. He then took some heavy gem stones out of his pocket and put them into my hands. He revealed that they were the stones that famously and miraculously manifested as the glory of God came down during some previous meetings.
Suddenly, in the midst of this remarkable setting, God spoke to me. He reminded me that he told me mere minutes ago that he was going to show just how easy and quick promotion can come.
Just moments ago, I was about to walk into the parking lot to drive home. I was suddenly diverted and out of at least a few hundred people, I was chosen along with two others to meet with the man of God. I was "promoted" to the top floor of the hotel in mere seconds, was seated at an exclusive table and had my ministry confirmed in powerful ways. That encounter was a real life object lesson that God used to encourage me. When it's time for promotion, it will come.
Since then, I've written over two hundred articles for Charisma Media, have written a total of ten books and continue to see doors open like the Elijah List and other media outlets. Favor truly follows this ministry, and I'm humbled.
Of course, the promotion is not simply a natural one. It's spiritual. I've watched God work wonders in our ministry and I'm eager to continue to be available as a vessel. Our God is amazing and we have barely begun to see what he has prepared for us!
USE CAUTION!
8 When the Philistines heard that David had been anointed king over all Israel, they went up in full force to search for him… 1 Chronicles 14:8 (NIV)
The moment you are anointed, promoted into your next position in the spirit, the enemy is sure to be alerted. The purpose of this segment on using caution is not to instill fear in you, but rather to cause you to soberly understand the weight of what comes with promotion. It's laughable to think that pastors and leaders have an easy, favored life on the platform. The assaults that come with promotion and leadership in the church are beyond the scope of what most could understand.
If pastors and leaders were honest, many would admit to being hunted and haunted by a very real demonic hoard. Many experience emotional disturbances, mental disorientation and spiritual desperation. Curses are strategically directed at them both by the world and the church. The arrows that stick in their backs are sharp and difficult to remove, yet they power on, devoted to the call that God has on their lives.
Your passion for promotion very well may have been deposited into your spirit by God, and if it was, you can be sure that the Holy Spirit will lead you and guide you, even though the journey will often be very painful and lonely. You absolutely must use caution in the process. Getting ahead of God or lingering behind would be bad ideas.
Those who are simply enamored by the supposed glamor and glory of ministry, pursuing promotion is absolutely a bad idea. You have no clue what you are asking for. It would be much better for you to step back, seek the Lord and learn to enjoy the position he has assigned you to. Leadership in God's Kingdom comes with an extreme price, and unless you are truly called of God to assume that position, you will be assaulted by an otherworldly fury that you cannot defend.
If you are assigned by God, get ready. You must use great wisdom as you navigate the battleground God is leading you into. Above I shared the first part of 1 Chronicles 14:8. There's a little more to that verse, and in it we see the spirit of a warrior:
8 When the Philistines heard that David had been anointed king over all Israel, they went up in full force to search for him, but David heard about it and went out to meet them. 1 Chronicles 14:8 (NIV)
David heard about it and went out to meet his enemies. He was ready and full of faith. This is where we can first see a differentiation between those who are truly called and the pretenders. Those who crave promotion but are not called will not be anointed or empowered by God to advance against the enemy. Fear will keep them away while God's promoted and anointed leaders will run to the battle! David is quite famous for this.
48 As the Philistine moved closer to attack him, David ran quickly toward the battle line to meet him. 1 Samuel 17:48 (NIV)
Now, it's important, again, that caution is heeded. When we as leaders advance, we can't be presumptive or casual. We must continually seek God for direction, wisdom, revelation and clarity. David did just this.
9 Now the Philistines had come and raided the Valley of Rephaim; 10 so David inquired of God: "Shall I go and attack the Philistines? Will you hand them over to me?" The LORD answered him, "Go, I will hand them over to you." 1 Chronicles 14:9-10 (NIV)
David inquired of the Lord and received an affirmative response. Yes, it's time to advance. His obedience in both hearing God and in responding rightly resulted in victory.
11 So David and his men went up to Baal Perazim, and there he defeated them. He said, "As waters break out, God has broken out against my enemies by my hand." So that place was called Baal Perazim. 12 The Philistines had abandoned their gods there, and David gave orders to burn them in the fire. 1 Chronicles 14:11-12 (NIV)
Yet, we see God's answer is different at the next provocation of the enemy.
13 Once more the Philistines raided the valley; 14 so David inquired of God again, and God answered him, "Do not go straight up, but circle around them and attack them in front of the balsam trees. 15 As soon as you hear the sound of marching in the tops of the balsam trees, move out to battle, because that will mean God has gone out in front of you to strike the Philistine army." 16 So David did as God commanded him, and they struck down the Philistine army, all the way from Gibeon to Gezer. 1 Chronicles 14:13-16 (NIV)
This time God had different and more precise commands. David responded rightly, and another promotion came.
17 So David's fame spread throughout every land, and the LORD made all the nations fear him. 1 Chronicles 14:17 (NIV)
TRUST GOD'S PLAN FOR YOUR LIFE
Promotion like we see in David is a very serious thing indeed. We can't casually, lightly pray for promotion to come. When we do, demons will catch the scent and will pursue you with vengeance. If God is with you, and you are responding to his directives, you will still have to fight, and the war will be intense, but the victory will be yours. If your promotion results from selfish ambition, look out. It's not God who has elevated you, but you yourself have propped yourself up—perfectly in line of sight of the enemy. I'd duck if I were you.
I agree with false-grace adherents on one key point—intimacy with Jesus is the goal.
As one who has an escalating concern over the false-grace (or what I prefer to call the unbiblical grace) message, you can imagine that I open myself up to all sorts of accusations.
I will take responsibility for failing to communicate my position comprehensively enough at times. This failure can result in knee-jerk analysis and critiques that often presume I hold to a particular position due to my silence on a related and connected point.
One such point that I want to clearly communicate here is that intimacy with Jesus is the goal. In fact, it's not only the goal, but it's also the primary focus of our journey.
When we are deeply intimate with Jesus our heart explodes with love and our passion for him becomes intense and immeasurable. Oh how I love to spend countless hours in the secret place enjoying God, praying in the Spirit and worshiping him with unbridled exuberance! If there's anything that defines my life in God it's intimacy!
If we are madly in love with him and are cultivating intimacy, the unrighteous invasions into our lives will be soundly rejected. We will guard our love connection with God jealously. This is where holiness dominates in a sin wrecked world.
So, where do unbiblical grace teachers and I part ways? In more than one place, but the key point is this:
If we don't feel intimacy with Jesus, if we aren't in a place of abandoned desire for him, we must beware. I think we would all admit that it's terrifyingly easy to fall into a life of lukewarm apathy. The result is a careless approach to sin that puts our salvation at risk, and this is where the departure between the camps begins.
Neither camp would ever argue that it's okay to sin. Neither would casually deal with sin. But one camp teaches that indifference to sin and a continued pattern of unforgiveness, anger, lust or any number of other issues will result in one following Jesus in an unsaved condition. The other camp would teach that those sins don't threaten eternity. This is why we must deal with this topic carefully. I believe millions of people are living daily with unforgiveness in their hearts or with lust and they are not repentant. These are the people who are at risk of an eternity separated from God.
For the sake of clarity, if we are living a repentant life, rejecting our sin and understanding that God deeply loves us and is ready to set us free, we are in a very good place! It's not a single sin that will cost us our eternity, it's a willful, deliberate, continual life of sin that will.
If we deliberately keep on sinning after we have received the knowledge of the truth, no sacrifice for sins is left, but only a fearful expectation of judgment and of raging fire that will consume the enemies of God. Hebrews 10:26-27 (NIV)
With this in mind, we'll go back to square one—intimacy with Jesus.
THE COMMAND TO LOVE
Let's talk about the call to love. This is the call that God has for us to be intimate with him. Have you ever considered this mandate? It's very, very intriguing. I can understand calling someone to serve, to give money, to feed the poor or to avoid sin. That makes sense very easily. However, a mandate to love?
Certainly the act of love in many ways is fully intentional and can often be void of feeling. We act in love toward others. This is also quite easy to understand. But this idea goes well beyond a call to act out in right ways. It's a call to intimacy, a mandate to be deeply intimate with our Lover.
You shall love the Lord your God with all your heart, with all your soul, and with all your strength. Deuteronomy 6:5 (NKJV)
In the original Hebrew, the word love is ahab.
It means: to have affection for
Additionally it means to like as a friend.
I don't know about you, but I'm not sure I can be forced to like anybody, much less have deep affection for them. But this is what Scripture is telling us. Could it mean that the call isn't for instant intimacy, but rather a determined and unwavering process of pursuit and faith toward the promise of experiencing an enjoyable God?
As we, in faith, more easily believe that being with God in a continual and significant way will result in continual and significant enjoyment, we will allow the old things to pass away. We will not stop until we discover the joy that only God can provide.
So, if we are to understand that God is mandating us to fall deeply in love with Him, there is a disciplined process that must commence. The goal is deep and passionate intimacy with our Lover, the invisible God.
It makes sense that when we discover this ultimate of pleasures, that we will not be as inclined to pursue the human desires that demanded so much of us in years past. It's been said more times and in more ways than we know, "Our sin causes separation from God. We, in effect, trade intimacy with God for intimacy with the world."
Certainly there is truth to that statement. However, if we view the issue from the other side, we could say, "Intentional pursuit of intimacy with God carries with it the reward of perpetual discovery. Deliberate surrender of human desire coupled with a craving for the manifest presence of God Himself in our lives will lead, sooner or later, to fulfillment that cannot be measured or effectively explained. It's that extreme. It's that good."
"You have heard that it was said, 'You shall love your neighbor and hate your enemy.' But I say to you, love your enemies, bless those who curse you, do good to those who hate you, and pray for those who spitefully use you and persecute you … Matthew 5:43-44 (NKJV)
In the above passage, the Hebrew interpretation of the word "love" is different than ahab. It is agapaō, which emphasizes the attitude of love. It's the moral and socially appropriate act of service and attention to others, including both mankind and God Himself.
Throughout Scripture we do see various translations of that single word "love", and God is the central figure regardless of the interpretation. However, it's that unique call to ahab love that has captured my attention. It's a mandate to intimacy.
I charge you, O daughters of Jerusalem, If you find my beloved, That you tell him I am lovesick! Song of Songs 5:8 (NKJV)
Lovesick! What a word that is. As you might guess, the Hebrew translation is ahab. In the Song of Songs we see this amazing story of love unfold beautifully. In the following verses the word "love" is translated ahab each time. As we gain insight into the intimate longing of our God for us, our hearts melt and our understanding changes.
"I will rise now," I said, "And go about the city; In the streets and in the squares I will seek the one I love." I sought him, but I did not find him. The watchmen who go about the city found me; I said, "Have you seen the one I love?" Song of Songs 3:2-3 (NKJV)

[The Shulamite to the Daughters of Jerusalem] He brought me to the banqueting house, And his banner over me was love. Sustain me with cakes of raisins, Refresh me with apples, For I am lovesick. His left hand is under my head, And his right hand embraces me. I charge you, O daughters of Jerusalem, By the gazelles or by the does of the field, Do not stir up nor awaken love Until it pleases. Song of Songs 2:4-7 (NKJV)

He made its pillars of silver, Its support of gold, Its seat of purple, Its interior paved with love By the daughters of Jerusalem. Song of Songs 3:10 (NKJV)

How fair and how pleasant you are, O love, with your delights! Song of Songs 7:6 (NKJV)

[The Shulamite to Her Beloved] Set me as a seal upon your heart, As a seal upon your arm; For love is as strong as death, Jealousy as cruel as the grave; Its flames are flames of fire, A most vehement flame. Many waters cannot quench love, Nor can the floods drown it. If a man would give for love All the wealth of his house, It would be utterly despised. Song of Songs 8:6-7 (NKJV)
Read the last passage, Song of Songs 8:6-7, over and over. Its communication of passionate desire is intense. As we establish a vow with our Lover, the intentional and disciplined pursuit of intimacy with Him is alluring and strong. It is a vehement flame that even water, the fierce enemy of fire, cannot drown. It's this that we are pursuing, the fire of passion that will overcome the waters of human desire.
In the following Song of Songs passage, we discover a different translation of love.
Draw me away!
[The Daughters of Jerusalem] We will run after you.
[The Shulamite] The king has brought me into his chambers.

[The Daughters of Jerusalem] We will be glad and rejoice in you. We will remember your love more than wine.

[The Shulamite] Rightly do they love you.
Song of Songs 1:4 (NKJV)
The Hebrew word used for "love" in the part of the passage that says, "We will remember your love more than wine" is dôd. The literal meaning is to boil. The idea is that God's love is actively boiling. It's hot and constant and intentionally set on us.
The enemy of human desire is a very strong one. A simple resolution to avoid sin and do good is far too weak to be seriously considered for inclusion in our arsenal. The burning fire of passion for God, ahab love, is our most effective weapon. The reward of the perpetual discovery of new depths of God's zeal for us is enough to keep us burning with a vehement flame that the waters of carnal human desire cannot put out.
FIRST—Check out a NEW podcast about three 'spirits' we need to be paying attention to regarding heresy in the church and prophecy:
A Jonah spirit
A false-Berean spirit
The Spirit of Revelation
Listen here: http://www.cinchcast.com/praytherevolution/68620 
---
Tonight AND tomorrow I'll be training out of my book Six Enemies of Fulfilled Destiny at the Teen Intensive at the International House of Prayer East Detroit.
Their address is: 19136 10 MIle Rd, Eastpointe, MI 48021.
I'll teach the first half tonight, and the rest tomorrow evening. It starts at 7pm both nights.
Here are the six enemies we'll be dealing with:
Common Sense
Felt Needs
Human Desire
Generic Dreams
A Belief in Fate
Reliance on Man
Here's a sample from the chapter of the book on Reliance on Man:
As New Testament believers, it seems as if we should live our lives by a different code and in a different dimension. The rules are different here. If this is the case, why do we so quickly look for practical and logical solutions to life's problems and goals? Even in the church planting world, the most common discussions on how to be successful revolve around structures, theories, success stories and effective programs. Of course, such discussion can be educational and helpful, though I'm concerned at the overwhelming lack of balance. Where are the discussions on faith? Are people still discussing the power of prayer? Throughout the bible, as has been stated, story after story, principle after principle, truth after truth perpetuates the idea of stepping out into the impossible. Peter did it on the water. Moses did it at the Red Sea. Gideon did it with the Mideonites. David did it with Goliath. The stories are seemingly endless. If this is the case, why do we so often choose to err on the side of safety? On the side of practicality? On the side of logic? The bible clearly directs us to lean NOT on our own understanding.
I don't know how many times I've made a step of faith and people have either murmured or stated directly something like, "That doesn't make sense". Or, "You need to do what has been successful in the past". Or, "Where did you come up with that crazy idea?" Or very often, "You really should gain a consensus, wait it out, don't rush to a decision". Now, in certain instances some of those suggestions would certainly be valid. As has been stated, there is a very important place for Godly wisdom. However, the closer we get to God, the clearer his voice becomes, and the more urgent a decisive response becomes, the more confident we can be in making some radical decisions. In this situation, as we are clearly hearing God's voice, it becomes critical that we err on the side of faith rather than safety. Too many times, human logic has caused one to ignore a directive from Heaven.
An age old question we can ask ourselves is, "What do I have to lose?" If the answer has to do with the loss of respect, loss of friends, loss of safety, loss of comfort, etc., then the answer should be easy. Simply listen to God, capture his heart, and leap in faith! Really, this is an obedience issue. If we choose to err on the side of safety, or the side of maintaining a reputation, then we very possibly may be disobeying God. To be a New Testament believer, as we will see in a later chapter, requires us to live a miraculous life just to be obedient! A New Testament life is an impossible life. So, it only makes 'sense' to expect most of our key decisions in life will require faith to be successful. We should expect faith to be required. To avoid situations that require faith truly may require disobedience! The bible makes it very clear that, when confronted with a difficult decision, or any decision for that matter, that we are to make a step of faith as opposed to one guided by sight. What we see is not as real as what we cannot see.
2 Corinthians 5:7 (NKJV) 5:7 For we walk by faith, not by sight.
Matthew 8:26 (NKJV) 8:26 But He said to them, "Why are you fearful, O you of little faith?" Then He arose and rebuked the winds and the sea, and there was a great calm.
I can hear the arguments now, "Well, you should only make such a faith step that defies age old wisdom if you know that you know that you know that God has told you something. Otherwise, you should side with wisdom."I agree! This is an interesting point. It may seem as if I'm supporting a haphazard lifestyle. I am not in anyway. Foolishness is not an option. If we are not hearing God clearly, then we must gain some solid wisdom from some pillars of the church. Of course, the Word of God is always the final authority. But, the argument that is being made is really not against the seeking counsel. What is most often heard is a subtle chuckle and smirk when the idea of hearing God is raised. Most people don't truly believe that God speaks clearly and continually to those who are listening! Since they have learned to make their own way, and since they don't subscribe to the idea that God is in constant communication with his people, they believe those who make radical steps of crazy faith to be foolish.
Mark 5:35-36 (NKJV) 5:35 While He was still speaking, some came from the ruler of the synagogue's house who said, "Your daughter is dead. Why trouble the Teacher any further?" 36 As soon as Jesus heard the word that was spoken, He said to the ruler of the synagogue, "Do not be afraid; only believe."
The unbelievers in the crowd (note they called Jesus 'Teacher', they were 'in the church crowd') were highlighting the obvious- the girl was dead. They were saying, "Give us a break! It's a done deal. She is gone." However, faith prevailed. Jesus instructed the man to take a faith step- to fear not and to believe. This step resulted in a miracle. Whatever you do, don't let fear of man stop you from being confident in your relationship with Jesus! The Holy Spirit is active and God is speaking. He will give impossible and radical directives to those who are willing to listen and obey. If we desire to be average Christians, we can err on the side of logic and safety. But, those who wish to venture into a different dimension, into a place of miracles and risk and big dreams then, every day, listen to God, hear his dreams and err continually on the side of faith.
Fear of Man
An entire book could be written on this topic, and, in fact, many have been. Let's approach this from the perspective of a dreamer. To have a dream is deeply personal, unique and specialized for the person who has received it. A dreamer, or a visionary, who is spending countless hours in the presence of God and who is burning in their spirits to see their vision fulfilled has an important job to do- advance!
They are with God constantly and have heard his voice. The goal is clear. The stirring is endless. However, the process very well may not be clear, or at least it may not be easily communicable. Any visionary who has ever done anything worth writing home (or a book!) about has had to advance, to a large degree, alone. Why is this? The more impossible the dream, the more radical the approach must be. The more radical the approach is, the more it is scrutinized.
Few people ever understand what goes on inside prophetic people who see with spiritual eyes. Therefore, especially if they are in close relationship with the visionary, and ESPECIALLY if they are under the influence of their leadership, their lack of comfort in the process can easily result in a visible lack of support.
They certainly see point A. They see where you are, your weaknesses, your limits and your general situation in life. They may even be able to see point B. The goal may be a great one. There may be agreement on the value of it. It may even generate some excitement. The problem lies on that seemingly never ending dotted line between point A and point B. People who haven't directly received the vision will, out of frustration or even pride, attempt to offer their two cents on how to fulfill the mission. To them it seems obvious. Maybe they have done it that way in the past. The problem is that they haven't been given the dream. It's not theirs.
To further muddy the waters, the visionary may truly not understand the process either. It's at this point that living a Spirit-led life becomes as critical as life and death itself. The visionary may be receiving a steady stream of ideas, concerns, opinions and pressure from well meaning, and sometimes not so well meaning, people. This type of situation seemingly highlights brightly the weakness and apparent lack of the visionary. The visionary doesn't know how to proceed and the critic has any number of 'great ideas' to offer.
At this point the person who has been entrusted with the precious and sensitive dreams of God must be absolutely free from the fear of man. Fear of scrutiny, of weaknesses being exposed, of murmuring, of not knowing how to defend your position- it all must be broken in our lives.
There are many times in my life where I will receive counsel from well meaning people, and I know in my spirit that I am not to proceed in that direction. Of course, there are times where I seek out counsel from people that the Lord directs me to. There are experts out there who have both practical and spiritual insight that is important to grasp. However, whether I am seeking counsel or whether it's simply offered to me, I must hear the voice of God myself. Confirmation in my spirit is non-negotiable.