Posts Tagged 'todd bentley'
The uniting of two sinister forces, hyper-grace and hyper-love, has created a ferocious monster that is devastating lives.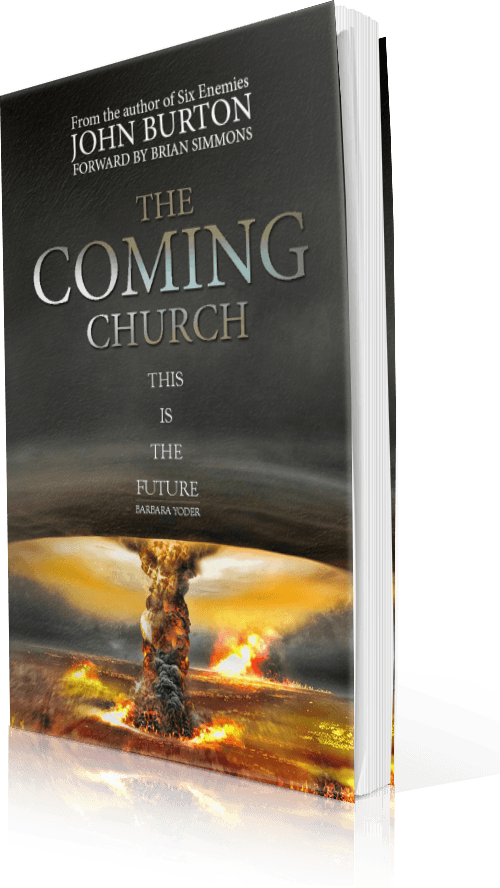 I'm going to do something I've never done, because I believe right now, in light of the current false-grace/false-love crisis, the message of my book "The Coming Church" is an urgent one. I'm giving away the ebook version of this 300 page nuclear bomb of prophetic revelation for FREE. Download your copy immediately HERE.
I believe there are two evil, powerful and seductive demonic spirits that are roaming freely in churches all over the world, and people are celebrating them, promoting them and imparting them into millions of others. These spirits, dark and crafty entities that have already caused extreme destruction in innumerable people, are: hyper-grace and hyper-love.
The reason I call these two mindsets, philosophies and theologies "spirits" is simple: Satan has devised a scheme to deceive the church to such a degree that people believe themselves to be radical followers of Jesus while living in such a way that disqualifies them from an eternity with Jesus. Those infected by hyper-grace and hyper-love are at great risk, with many of them already surrendering their salvation and many others moving in that direction.
I was at Jimmy Swaggart's confession in 1988. I helped give leadership to a city-wide prayer movement with Ted Haggard approximately 15 years ago. My wife and I had a private meeting with Todd Bentley in Lakeland in 2008. All three had a powerful, undeniable anointing. All three failed dramatically. Hyper-grace didn't restore them. Hyper-love didn't remedy the destruction.
I remember John Bevere sharing the story of him visiting Jim Bakker in prison. John asked Jim, "When did you stop loving God?" Jim shocked John Bevere by saying, "I never stopped loving God. I stopped fearing God."
Listen to the podcast…

HYPER-LOVE
For a closer view into this topic of hyper-love, read one of my more popular articles titled, "The Great Love Deception: A False-Love Movement Is On The Rise," HERE.
When we encounter love, we will be presented with a view of God that is quite different than what we previously understood to be true. God's love can be expressed in a very direct, uncomfortable way that breaks you and may even wonder how a loving God could act that way. God's expression of love will often put you at risk, threaten you and trouble you. ~The Great Love Deception: A False-Love Movement Is On The Rise
I'll say it loud, clear and repeatedly until it's finally received: The love of God that results in glorious breakthrough and warm feelings, no matter how great the revelation, is not nearly enough to keep us calibrated with the heart and expectations of God. (Yes, contrary to the love camp, God absolutely has expectations. If you read your Bible, you can't miss them.)
I've heard from countless people, most of them wonderful yet deceived, that all we need to do, whether its in evangelism, in our personal relationship with Jesus, in ministry or in any place in our life is to focus on God's love. Reveal God's love. Preach God's love. Grow in understanding of God's love. Go deep in God's love. Meditate on God's love. Study about God's love. Minister God's love.
I'll be the first to say that I agree we have the glorious opportunity to do what they are campaigning for. Going deep in revelation of God's love will mark us, transform us and overwhelm us. God's love is powerful beyond description. However, it's not enough.
The fear of God is critical (and fear here doesn't always translate as reverence. It's also translated as terror in places.) We must embrace both God's kindness and severity. We must minister both.
Someone mentioned to me that God would forgive him if he starts dating a girl who wants to have sex prior to marriage. He knew that this sin was wrong, but he didn't believe it was a big deal, and God certainly wouldn't send anybody to Hell over it. He argued he could just ask for forgiveness later and all would be well.
While most might not be as brazen as this young man, millions would actually agree with him. The percentages of people who profess Christ while also living in sexual sin is staggering. Fornication, pornography, lust, adultery and other sinful lifestyles are a pandemic in the church. A misunderstanding of God's love has led to this. The bible is clear on just what appropriate love looks like in this case:
11  But now I am writing to you not to associate with anyone who bears the name of brother if he is guilty of sexual immorality or greed, or is an idolater, reviler, drunkard, or swindler—not even to eat with such a one. 12  For what have I to do with judging outsiders? Is it not those inside the church whom you are to judge? 13  God judges those outside. "Purge the evil person from among you." 1 Corinthians 5:11-13 (ESV)
True love protects the flock, and true love trusts God's wisdom. True love obeys God even when it doesn't feel like the humanized love so many have adopted.
When leaders are the ones in sin, love demands we handle it immediately. Ministry must stop for that individual. Restoration into the ministry is not the next step. It's possible they will never step behind a pulpit again. That's okay. Ministry has become an idol for too many. True love will expose that in someone's heart and deal with it.
True repentance is so rare today. I am waiting for the day the failed minister is more broken over the lives he destroyed than he is endeavoring to start preaching again. That is true love in action.
HYPER-GRACE
My article "Five Marks of the False-Grace Message" is my most read ever, and the most scrutinized. Read it HERE.
We as Christians are not exempt from judgment or from the repercussions of sin. If we are in Christ, there is no condemnation, but if we are deceived by false theology into thinking we are in Christ, while actually living in disobedience, we are in trouble. We are not in Christ and there is condemnation. No salvation. The wrath of God remains on us. False-grace doctrine is eternally deadly. There are many people following Jesus today in an unsaved condition. ~Five Marks of the False-Grace Message
When you add the deception of  hyper-love to hyper-grace, a rampant theology that actually encourages Christians NOT to confess sin, you have a two-headed monster that is bringing widespread destruction to the church.
Those who subscribe to both deceptions promote God's love and forgiveness to the exclusion of his severity, and they believe God is indifferent to sin. This monster creates the perfect environment for sin to be nurtured, and to kill.
15  Then desire when it has conceived gives birth to sin, and sin when it is fully grown brings forth death. James 1:15 (ESV)

So, the response to sin is tepid. The threat is wildly minimized.
Instead of a severe and immediate response to sin, "love" and "grace" is enacted, believing all is well and that is all that's necessary to see happy restoration take place. This fallacy has put millions in the path of unrepentant ministers and has caused many of those millions to adopt doctrines of demons as a result.
When true love and true grace are in play, it looks very different than the passive, mild response we see today. People presume that we are all sinners (we are not) and that we all sin daily (we should not) and therefore the sexual sin, sins of leadership, unforgiveness, lust, greed and any other number of evil acts are minimized, deemed benign. In reality, unrepentant, unresolved sin is eternally deadly, especially for Christians.
26  For if we go on sinning deliberately after receiving the knowledge of the truth, there no longer remains a sacrifice for sins, 27  but a fearful expectation of judgment, and a fury of fire that will consume the adversaries. Hebrews 10:26-27 (ESV)
False-love coupled with false-grace will rip people to shreds spiritually. It's already seduced untold numbers of people.
I want to encourage you to read a bold, sobering and tear-driven message from Jeremiah Johnson regarding the recent controversy regarding Todd Bentley and Rick Joyner. It was written with much prayer and fasting, and the message it contains will have us all trembling in the fear of the Lord. You can read the message titled, "An Open Letter To The Body Of Christ 8/26/19," HERE.
If you'd like more details on the current crisis, read a Charisma News article titled, "Revivalist Todd Bentley Accused of 'Sexual Perversion' With Male, Female Interns," that was released today HERE.
There is a growing and unified cry in the church for a leaderless move of God.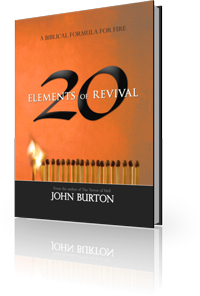 First: Audit theLab this Saturday, June 18! This week's class is based on my book 20 Elements of Revival. Discover how you can step right into God's plan for city-wide revival! The cost is $15 and the class goes from 10am-2pm. Just show up, no registration required. We meet at THE TABERNACLE: 14205 12 Mile Road, Warren, MI 48088.
---
A Nameless, Faceless Revival?
A common, unified cry is echoing throughout the landscape of the church—especially the revival ready church—the next move of God is going to be nameless and faceless.
This sounds right. It feels saturated with humility. In fact, I whole-heartedly agree with the base value that every Believer must embrace radical surrender, humility and must repel temptations for pride and accolade. We must go low and not desire our names or our faces to be known. It's all about the fame of Jesus.
We decrease as God increases.
However, the assumption that God is done with acknowledging and burning through individual, human leaders is, in my analysis, a knee-jerk reaction to some epic failures in the lives of key leaders in recent movements.
Simply, people are offended. Many have allowed the spirit of offense to take root in their hearts, and it has led to radical distrust of Christian leaders and a violation of clear, theological principles. One of those principles is that God identifies, promotes and even publicizes humans for the sake of Kingdom advance.
Humility Breeds Boldness
True humility doesn't result in permanent hiddenness. It results in a fiery boldness that rocks religious structures and an alarm that is heard far and wide.
In scripture we have men and women who have been tapped by God to be seen and heard as they gather people and deliver mandates and messages to the masses. They have a name and they have a face.
Consider Moses. He was the meekest man on the face of the Earth. He was also the human leader chosen and promoted by God to be seen and heard by all of Israel. True humility results in legitimate ministry that has visible impact. It's actually false humility that would cause us to retreat. And, if we expect others to retreat as a visible sign of their humility, we are placing an unhealthy expectation on them. We are not to blend in, we are to stand out and call out.
In fact, God gives grace to the humble. Grace is God's enabling power to accomplish what is humanly impossible. When mortal humans start walking in supernatural, miraculous grace, and divine messages are delivered, and lives are transformed and bodies are healed, you can't expect that person to go unnoticed.
True Identity
One inherent weakness with the nameless/faceless campaign is that of identity. True humility results in an overpowering revelation of who we are in Christ. We are weak yet he is strong. We were created in his image. We are the head and not the tail. Above and not beneath. We are serious authorities in the Kingdom.
In fact, it is in God's nature to promote. He does it out of love and honor of his people, but also because it's strategically necessary. It's a divine strategy of Kingdom advance that has been used time and again.
Joshua 3:7 (ESV) 7 The LORD said to Joshua, "Today I will begin to exalt you in the sight of all Israel, that they may know that, as I was with Moses, so I will be with you.
Joshua was the leader, and Joshua was exalted. He wasn't nameless and faceless. Just like so many men and women of God who have been called today such as Lou Engle, Bill Johnson, John Kilpatrick and others—Joshua had a name and he had a face that everybody recognized.
Why is this important? So people knew who to follow! It really is as simple as that! The person called of God for that special role must be known so they could lead the masses into their own destiny of revelation of who they are in Christ. So they can move in clear unity under prophetic and apostolic direction.
Paul clearly said to follow HIM as he followed CHRIST. That was a bold statement that I'm sure many translated into pride and arrogance.
What are the issues?
Offense: People are so upset with and offended by the failures of people like Todd Bentley, Ted Haggard, Jimmy Swaggart an others that they have simply determined that God must be offended at them too. God must be done with them. However, we know scripturally that a spirit of offense will imprison people. In fact, it can lead people right down a path of extreme destruction. An offended heart that loses trust in people that God is moving through can do great damage to God's plans for revival. This is why it would not surprise me at all if God chose to use fallen people to launch some of the great end-time revivals through. God still trusts, promotes and governmentally uses people. Apostles, prophets, evangelists and others are uniquely gifted to do what others cannot do.

In fact, the idea that everybody is to be nameless and faceless is truly nonsensical if we really think about it. Even those who have been deeply offended by the Todd Bentley's of the world still admit to acknowledging other leaders who have a name and a face. They read books that have the author's name clearly marked on the front and their photo displayed on the back. They promote other, likeminded Christian leaders they enjoy listening to. They gravitate to certain Bible commentaries that are written by humans. I could go on and on. We aren't in this alone, and even offense can't stop us from following anointed men and women of God—though we might be doing it with a wounded, bitter heart.

Insecurity: The belief that we are all given equal assignments, equal levels of promotion and equal giftings is simply misguided. Only one person in the entire world was called, anointed and graced to lead the Hebrews out of Egypt. His name was Moses. Only one person in the world was called to facilitate the Brownsville revival. John Kilpatrick. Of course there were many other key players in the stories, but there was only one leader. The same will be true in Detroit where God is preparing a massive outpouring. We must keep our eyes open for who were are to respond to. Who will God be using here?

An insecure leader, and especially an offended, insecure leader, is at risk of devaluing God's chosen leaders and separating out and away from the greater city mission. A church planting coach once told me that the greatest threat in a new church plant is an insecure leader who refuses to acknowledge others who are more gifted and qualified than he is. They keep their people away from others who have more influence, anointing and authority than they do. They don't bring on staff that would threaten their leadership abilities. So, in effect, the entire church is weakened and usually dies because of an insecure, threatened and prideful leader. This can happen in the greater city church as well.

For example, I'm fully aware that the revival that's coming to Detroit will probably not arrive at my church. The chances are slim. So, with that in mind, I understand that other people, with names, faces, influence, differing theological bents and abilities well beyond my own (or even much less than my own) are great candidates for God to choose as leaders for the Detroit outpouring. So, the right move would be to acknowledge these human individuals and support them just as Israel was called to support Moses and Joshua.

Entitlement: It's extremely easy to presume, especially in this competitive nation of America where every boy and girl is told (improperly) that they can grow up to be the President of the United States if they want, that we are entitled to be equal in every way with other leaders.

A common take away is this: if someone is flamboyant, aggressive and driven, and they are in front of a revival or Christian movement, they MUST be doing something unholy. There must be arrogance or self-exaltation in the mix. Why? Because we are all created equal, and I haven't been afforded the the opportunity to be out in the front like they are. My humility is keeping me grounded and their pride is resulting in self-promotion.

Sound familiar? We simply have to understand that everybody isn't entitled to be in the forefront. But, just because someone is on the platform doesn't mean they are there because of selfish desires. Even if they are bold and aggressive and persuasive, it isn't a mark of an unholy attitude. Often their mandate is so heavy and urgent that they can't take a casual, passive or slow approach. Study the prophets of the Bible. My oh my, it seemed like they built their own platform and demanded everybody's attention. However, the reality is that they had a special calling that others didn't have. They weren't entitled to. That doesn't make them better or more loved, but it does mean that they had a job to do that most others didn't have to do.
Closing Thoughts
I'll finish by reemphasizing a point that is at risk of being overlooked. God demands humility. It's non-negotiable. He resists the proud. We should esteem others more than ourselves. We should never take the credit that belongs to God. We should always boast in the Lord.
That being said, the clear, biblical expectation of humility is extreme, anointed boldness that will draw the attention of people, demons, angels and God Himself. In fact, those with the greatest humility will often be those with the greatest call to extreme leadership. Many people will know their name. They will recognize their face. Get to know them well. You just may be called to minister with humility and passion under their leadership.