If a church is small, does that mean God's favor isn't there or that the pastor has failed? Not always.
Given a choice, I'd attend a large, impactful and vibrant church. That's simply a preference of mine, though I understand why many others prefer smaller churches. Additionally, given a choice, I'd prefer to lead a large, impactful and vibrant church instead of a smaller one. The key words are impactful and vibrant. Over nearly three decades of ministry, however, I've learned that large does not always equal successful, small doesn't always equal failure and a lack of numeric growth doesn't always equal stagnant. It's time we overcome the stigma of the small church.
MY STORY
Like most young church planters or pastors, my vision for the church I was leading included explosive numeric growth. That seemed to be the non-negotiable, obvious part of the ministry plan that required no explanation. Starting and developing a church clearly demanded attracting people to the mission as a core strategy. In fact, the Ekklesia is defined by three distinct marks: People. Leadership. Instruction.
The Ekklesia is a gathering of people in the region under governmental authority in order to receive apostolic instruction. More simply, it's people coming together under God ordained leadership to fulfill a mission. So, yes, people are needed if you want to lead a church.
Some of my most memorable church planting moments include an empty 700 square foot room in Manitou Springs, Colorado where I'd pray, usually alone, in the early stages of our church launch there. Eighteen years have passed and a lot of lessons have been learned, but those hours on my knees or pacing around that room were the foundation of my church planting experience.
I'll eliminate the countless remarkable stories, miracles, supernatural encounters and other happenings that spurred the church development process, both there in Manitou Springs and also in Detroit where we planted our second church. I've written about these miracles and wonders in some of my books (www.burton.tv/resources), but suffice it to say, I'm humbled at how God moved. In fact, I'm stunned at just how much God did. I and many others will never be the same, and for all eternity we will be able to praise God for what he did in those seasons.
INTENTIONAL "FAILURE"
To this day I wonder if my two church planting exercises were massive tests—for me. I know for sure that both contained many tests, but my question is about the comprehensive experience. Did God call me to plant two churches mostly to develop me personally and to test my heart? Certainly there were enough stories of impacted lives to fill many books and countless articles, so I don't question whether the ministry was legitimate or not. I'll be forever wrecked by the transformation that resulted in people in those two regions, in those two seasons. Watching lives supernaturally transformed before my eyes caused tears to flow.
Yet, as God truly branded many people with his fire in those many years of ministry, I do wonder if God was mostly testing me. Would I be more interested in growing my legacy, my ministry, my church and my reputation—not to mention my bank account—or, was I truly in it for love and to minister to the heart of God?
In both Manitou Springs and Detroit we saw the churches grow. People to this day count those years among the best of their lives. God was drawing people together and we were contending for revival together.
In both Manitou Springs and Detroit, God tested my heart. It was difficult to say the least. Crushing even. To simplify what he was doing, he called us to go deeper and to raise the bar higher. The cost of consecration and the call to fervent intercession became a much greater focus (and we were already known for being an edgy, intense ministry). While we had amazing people in both churches, I knew the decision to become even more revival focused, even more intercession driven and even more devoted to a consecrated, holy lifestyle would result in many people disengaging. I knew it. I was troubled. God was calling me to "intentional failure."
I'll never forget the key moments in both places when God nailed me to the ground and directed me to surrender all, including my reputation. There were many cries and questions during the many hours of prayer in those two defining seasons in Colorado and Michigan. If I obeyed God and introduced a new wine, reformation church that was very unique and specific to our particular mission, those who were mostly invested in the church experience for reasons other than revival, reformation, intercession and revolution would most definitely jump ship. That would be almost everybody. Literally. No exaggeration.
I was right. That's exactly what happened. I could have stayed the course and watched the churches continue to grow and "thrive," possibly into several hundred in number. I have no doubt that I could have chosen growth over God, and that freaks me out. It would have been very easy to spiritualize my decision and avoid the pointed fingers and accusations of failure by continuing on the way we started. And I would have failed some of my most critical tests. I would have satisfied people and rejected God and the church would have grown. That is absolutely terrifying.
Attempting to transition a passionate, Spirit-filled, fiery church into a church that's even hotter, more costly and one that results in a terrifying tremble in our spirits is not for the feint of heart. You see, there are many who absolutely love to warm themselves by the fire, but very few who are willing to lay across the fire as it consumes their flesh as a sacrifice to the one they love.
FAILURE DOESN'T DEFINE YOU
If small churches have a stigma attached to them, and failure has a stigma attached to it, failed churches most definitely have a stigma attached! But why?
Stop and think about it. Pastor, I want you to be free from the finger-pointing and cruel accusations if you struggle to grow your church or if you fail altogether. Has anybody figured out why failure in this manner is such a negative for some people? Failure in man's eyes means little. The question is, are you growing in God? Are you truly obedient to God even if such obedience results in people presuming you are weak? (By the way, we are all weak!)
Here's a portion of an article based on my book Piece of Cake, which deals directly with the stigma of failure:
One of the greatest fears man has is that of failure. It invites scrutiny, accusation and mocking—but society's greatest leaders embrace a culture of failure!

The goal isn't to look like you know what you are doing, the goal is to experiment, try, fail, try again, grow, have epiphanies, gain knowledge, fail again and ultimately succeed!

Success doesn't develop experts nearly as well as failure does.

Thomas Edison said, "I have not failed 10,000 times. I have not failed once. I have succeeded in proving that those 10,000 ways will not work. When I have eliminated the ways that will not work, I will find the way that will work." (attributed to Thomas Edison)

If we understand the scope of our project, it's actually quite insane to presume we will accomplish it without significant and repeated failures.

Yes, you are going to fail. Go ahead and wrestle with it now, you can't avoid it. I don't mean ultimate failure, of course. But, I do mean that you will pray much, do your best to gain insight from God, consider your best options, seek wisdom from others and then move out with at least a measure of confidence—and you will experience failure!

Failure should not intimidate you! People will presume you to be inadequate, confused or immature during your experimenting.

Most young ministers crave for others to see them as successful and steady with a pipeline directly into the command center of Heaven. The reality? We see in part. We understand little. We have clarity on a small part of the big picture, and when we initiate action, others will watch as we stumble and struggle. Are you OK with that?
THE STIGMA OF SMALL CHURCHES
I've heard it said that small is the new big. I believe that is true for many, though we have to be careful not to use that as a cop out. There are some leaders out there who have what it takes to grow a large church yet their lack of personal growth, faith and surrender is standing in the way. Small is the new big only if God has called a particular ministry to be small. There are a lot of silly excuses pastors give for having a small church, just as there are many compromises pastors make to have a large church.
I know we could have easily seen our churches grow moderately large, but I also know I'm probably not gifted enough to lead anything in the thousands. But, in reality, if I honestly analyze God's mandate on my life, I may not be able to stay true to God's call while leading more than a hundred—if that. Twice I have traded my ability to grow a church for God's mandate for a small army of zeroed in warriors. You have no idea how thankful I am that I didn't fail those tests (though I've certainly failed a bunch of other tests over the years! I'm thankful for God's grace and mercy!).
Further, many pastors simply are not equipped or called to lead a large ministry, yet they expend ridiculous amounts of energy trying to fill the seats.
Pastors, if you have a small church, it could be that you aren't gifted to lead a larger one. God didn't give you that ability. Leadership doesn't come naturally to you. The quicker you can admit that, if it's in fact true, the quicker you can shift expectations and pivot into strategies that take advantage of what you are gifted at.
There's such a stigma regarding small churches. People presume them to be failures. Why is that? Numeric growth should not be the barometer of health and success.
The moment you realize it's okay to be small, the stress and pride and anxiety will fall off. Joy will return as you enjoy being who God created you to be.
The truly scary reality is that many people are naturally gifted to lead a large church or ministry, but God has actually called them to lay that on the altar—and they don't. They can't imagine the ridicule, the mocking, the accusation and the massive price that would come if they took their church in a direction that few would join them in.
In fact, I wonder how many mighty church growth visions are being fulfilled as Ishmaels instead of Isaacs. I propose churches all over the world be laid on the altar of sacrifice as God brings redefinition and redirection. The revival we are yearning for requires a sacrifice—a surrender of personal ambition and dreams of success. Put it all on the altar. It requires the church is birthed supernaturally, as Isaac was, not naturally as Ishmael was.
I often think about heroes like Leonard Ravenhill. I would imagine if Ravenhill had decided to start his own church, it would probably be initially well attended, and then a colossal failure. His rebukes of the church that he's so well known for in his writings would most definitely drive the typical church goer away with mocking and accusations flying out of their mouths. You see, if he would have experienced failure such as this, it wouldn't be his failure, it would be the failure of those who rejected the call to respond.
Leonard Ravenhill received a lot of criticism about his view of the church being weak witnesses for Christ. He sought to rekindle the fire of the church into the devotion that the first century church had. To him, the greatest tragedy was not sinful activities of the world; it was a sick church in a dying world and so he thought, "Save the church and you will save the world!" Leonard Ravenhill was an old time preacher that warned of the wrath of God, hellfire, heaven, the need for repentance, confession of sin, living a life of holiness. ~Jack Wellman
IF I DECIDED TO PLANT MY THIRD CHURCH
I'd encourage you to read an article I wrote about just what my third church plant might look like, should God direct me to launch one: What My Third Church Plant Might Look Like.
Here's a portion:
We Will Be Intentionally Small

Understand, I'm someone who absolutely loves large-group meetings. I love praying and contending with thousands of people at various conferences and events. I also would have no problem with a church that does in fact explode in number as a result of revival. I believe we will see that.

However, after 26 years, much of that in pastoral ministry developing churches, I no longer value growing numerically for the sake of numbers. I don't get excited when more people show up, unless those people are hungry and ready to engage God with us at an extreme level.

I believe the sharp, offensive messages that will be preached, the call for 100 percent of the people to be invested in supernatural, fervent prayer and the extreme commitment necessary to advance apostolically will repel most people. Only a remnant will be left. It's with that remnant that we can preach what much be preached, pray what must be prayed and do what must be done to prepare a region for revival.
IT'S TIME FOR REMNANT CHURCHES—WHICH MEANS MOST CURRENT CHURCH MEMBERS WILL LEAVE
Large churches can be a serious threat to revival—or a great strength to revival. We cannot measure success by the number of people who are attending. We must measure by the number of remnant Christians who are fully devoted and being equipped and marked by God in the fires of intercession. Again, some leaders can gather a small group of firebrands and some can gather hundreds or thousands. The key is the temperature of the fire and the level of surrender. When the fire gets hot, many will leave.
We have too many churches filled with people who are marginally interested in a move of God. They would be counted among those who rejected the call to the Upper Room. Understand, what happened in that Upper Room resulted in the launch of the church. If we don't see tongues of fire igniting above everyone in attendance, and we don't feel the wind of the Spirit of God blowing through the place, we have to know our church is either compromised or not ready.
The call must be so severe that most people reject it. Hundreds rejected the opportunity to be a part of the Upper Room prayer meeting. Those who did respond changed the world and ultimately impacted billions.
So, yes, when I gave leadership to the churches in Manitou Springs and in Detroit, I was so hungry for God to move more in the region than in my own meetings that I refused to pursue church growth at the cost of obedience and the greater vision. Those were painful years that resulted in a lot of tears as people moved on to other places. Understand, I don't blame these people. Many are great friends who simply had a different focus in their lives. It's easy for us to presume such decisions are black and white, but they rarely are. People are at all different places in life, and sometimes one crazy and wild church may just not be what God has for them at that time. I understand that.
I blessed those who left, as difficult as it was to see them go, but I knew my heart was pure and my decision to contend for revival and God's plan instead of growing my church was correct. Would I do some things differently? Of course. But, the final, big decision to say yes to God and no to personal ambition was the only decision that really mattered.
BE ENCOURAGED
Simply do what God calls you to do. Period. It really is that basic. There are many pastors that would be better served entering the marketplace. Others need to come to terms with the size of their ministry. Others have to mature and develop before they will see the next level. But, don't allow people's analysis of your progress control you or impact you emotionally. People, even many Christians, love to capitalize on someone who is down, and they will use that opportunity to elevate themselves. Just let them. It's okay. Love them and trust God. All eternity will be marked by the way you respond to people and challenges. It truly is a glorious thing to be free from the scrutiny of others as we allow the fear of the Lord to overcome us. He is truly a very good Father who is cheering you on, not stepping on your neck when you are down and broken.
Watch: Four dreams reveal the coming failures, betrayals, accusations and disappointments we must prepare for.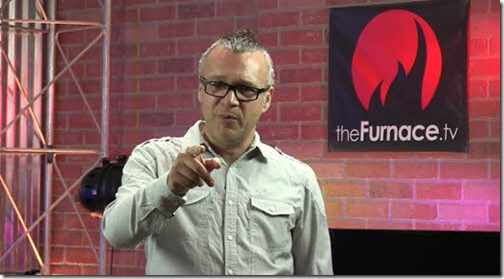 How will we react when people we hold in high regard fail us or even betray us? What if a pastor falls or a spouse rejects our passion for Jesus? Are there fathers and mothers who will disappoint us? Yes, and we must be ready to respond with a right heart.
John shares four dreams he had about this topic that will help prepare you for the falling away of people we hold dear.
Failure or victory? Yes.
"The big idea is this: I don't know if you are aware of it, but Christendom is dead," he says during a recently released video promoting the book's theme. "The bus is no longer carrying us, it's running over us. Christianity is no longer popular and there are no social benefits to waving the Jesus flag. All you are going to get is persecution, opposition, and criticism. That's the day in which we live. The question is what will we do?" ~Mark Driscoll
"We have the victory!"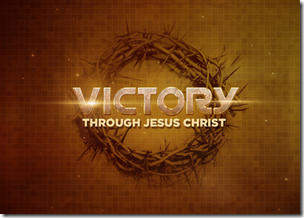 This is something we hear shouted in churches all the time, and, as stated, it is true. What we need to discuss is the actual reach of that victory. True Christians (who are much fewer in number than we'd realize) absolutely have had victory availed to them through the death and resurrection of Jesus. There are two specific issues, however, that we must consider.
First, we as Christians can shout "Victory!" all day long, and live in depression, deception, defeat, fear and turmoil if we don't actively live according to that victory. We have a part to play (a big part).
Second, the true scope of the victory is limited. We can get excited about our own victory while failing to see how rare it is—as the high majority of people on the Earth are not victorious at all. They are lost.
For everyone who has been born of God overcomes the world. And this is the victory that has overcome the world—our faith. 1 John 5:4
Victory and faith are one in the same. This reveals quite clearly that we must be active in faith in order to experience victory. And, of course, as was stated above, that victory is tragically limited. It's truly few on the Earth who are living in faith and victory even though the cross and resurrection of Jesus provided victory to everyone in the world—everyone who would respond, that is.
But thanks be to God, who gives us the victory through our Lord Jesus Christ. Therefore, my beloved brothers, be steadfast, immovable, always abounding in the work of the Lord, knowing that in the Lord your labor is not in vain. 1 Corinthians 15:57-58
As we, through faith, abound in the work of the Lord, we will live in victory—yet more importantly, our labor will result in victory for others. That's the true purpose of our lives.
A Rescue Mission
Prior to the cross and resurrection, humanity was flooding into Hell. The rescue mission of the cross was necessary, and the power it released was immeasurable, but its impact was minor when you take into account how few have responded to it.
It's no surprise that the idea of Christianity experiencing failure feels both ridiculous and offensive. It's ridiculous to those who are so inwardly focused on their own personal experience that they don't see reality around them. It's offensive because it presumes the sacrifice of Christ was insufficient.
The emergence of Christian Universalism and its various sects has resulted in a faux spirituality for innumerable people—people who presume that the cross of Christ resulted in one hundred percent of humanity being redeemed. Any thought of a lesser success rate is immediately resisted with mocking and even rage. After all, their comfortable, eternal utopia is threatened, and any theology that puts it at risk is soundly rejected.
Most play the good vs. bad card just as the lost do. Have you ever seen the interview on the street segments where people are asked, "Why should you be allowed into Heaven?" The answer is always, "Because I'm a good person."
The thought is that Jesus would certainly allow entrance into Heaven anybody who lived a good live and who voiced even the slightest affirmation of the Gospel. Only the hateful, evil people of the world would be cast into Hell. This thought is rampant in Spirit-filled churches today.
…as it is written: "None is righteous, no, not one; Romans 3:10

And Jesus said to him, "Why do you call me good? No one is good except God alone. Mark 10:18
We have underestimated the power of the blood of Jesus while overstating the role of the blood of Jesus. The shed blood of one Man long ago was powerful enough to eradicate the multiplied trillions of sins that had been committed, and those that would be committed in the future. Further, one drop of that ancient blood was sufficient to heal every disease. We have barely tapped into its power.
However, people wrongly presume upon the blood to apply itself simply because we have voiced a commitment to the one who shed it. The blood doesn't grant us immunity, it grants us authority. We must apply it. We must live a life empowered by it. Though the blood paid the price for sickness, it is still required that we heal the sick. Though the blood paid for salvation, we must walk that salvation out with fear and trembling.
The church in the Western culture barely has a heartbeat, and this is due largely to a casual, entitled people who presume wrongly upon the blood of Jesus instead of taking up their cross, laying down their lives and operating in the bold authority that such a great sacrifice by a great God demands. We have a part to play.
Behold, I have given you authority to tread on serpents and scorpions, and over all the power of the enemy, and nothing shall hurt you. Luke 10:19
If we tread, then we won't be hurt. Why? Because we applied the blood of Jesus. We advanced in the authority that it provided. If we don't tread, we will be stung.
It's not a prayer alone that saves us. It's a lifestyle of enduring surrender. Salvation isn't a status, it's a lifestyle. We work it out, we endure, we repent. Salvation is not a dime store item on the shelf that anybody with a little curiosity and a minimal investment can receive. Salvation is immersive, dynamic and all consuming, and can't be simply analyzed with a logical mind. It's not a switch that's flipped. It's a relationship. Anybody who's been in relationship knows it has up and downs, and it grows, ebbs and flows.
A relationship with Jesus is otherworldly and it is discerned spiritually. This is why so many are so terribly deceived into thinking they are saved simply because they believe in Jesus and live a good life (which isn't actually possible without living in the power of Jesus). The majority of church attenders presume it's easy to get saved. This deception is growing deeper and deeper as is evidenced in faulty theologies such as Christian Universalism, false-grace and Antinomianism. (Antinomianism in Christianity is the belief that under the gospel dispensation of grace, moral law is of no use or obligation because faith alone is necessary to salvation.)
For example, an increasing number of professing Christians have subscribed to an expression of Christian Universalism that believes that Hell is a temporary holding place for those who rejected Jesus, and will be released from torment at the end of the Millennium. This is a result of a misunderstanding of the role of the blood. Its reach is only as far as we affirm and apply it.
The cross of Christ, the blood of Jesus, possesses such unimaginable power. However, it didn't result in salvation for all. This means that the glorious cross and miraculous resurrection set many captives free, but not all. Not most. Not even close.
The question is, is this failure Christ's or the church's? Of course it is on us.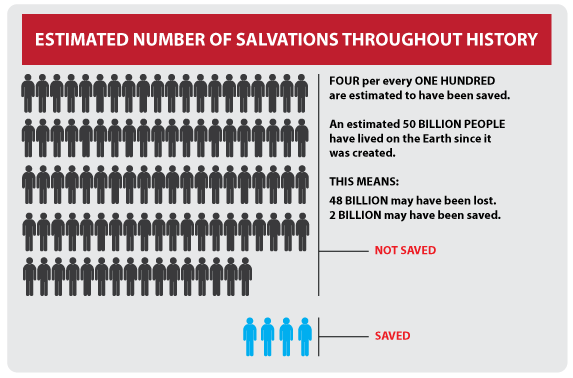 Victory's Limited Reach
The fall of Adam and Even was more cataclysmic than any of us could imagine. The general thought is that they fell and God then sent Jesus who would resolve everything. That's the incorrect belief that this article is addressing.
After the fall, God moved into the world's most dramatic and comprehensive rescue mission—a mission that by most any standard would be categorized as a massive failure. Contrary to Universalists, this rescue mission will not result in every human being being saved, redeemed. In fact, we should be haunted and grieved by the reality. Statistically, the numbers are horrifying.
It's been recently reported by Barna Research that only 4% of Americans fit within the category of professing, active Born Again Christians.
Without any true ability to know the exact numbers of people who have or will be cast into Hell, we can at least entertain an estimate.
The official estimate of people who have ever lived on the Earth is approximately 108 billion people. Others who subscribe to a 6,000 year history put the number closer to 50 billion. Let's use the 50 billion estimate.
How many of the 50 billion people experienced victory and how many did the mission of Jesus fail to save?
At 4%, which may even be a little high (some suggest one in one thousand on the earth today are truly saved), that would mean 2 billion through all of history were successfully saved through the cross of Christ. That would mean 48 billion are currently in Hell (or on their way there).
So, you might wonder just what the point I'm trying to make is.
Here it is: When declaring victory, shout it with boldness and humility and great thanks, but absolutely do not stop there. Cry out to God and volunteer to move outside of your comfortable safe place, focusing on your own victory, and volunteer for the ongoing rescue mission.
To shout about victory without understanding how rare and precious it is, and without brokenness about the condition of the world, is narcissistic, selfish and evidence of a radical lack of revelation of God's heart for the lost.
Who's Number One?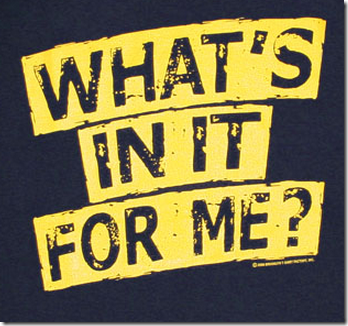 Today the church is looking out for number one, and, unfortunately, all too often, number one isn't Jesus. It's self.
Christ is also the head of the church, which is his body. He is the beginning, supreme over all who rise from the dead. So he is first in everything. 1 Colossians 1:18
While others are convulsing, burning, roasting in the fires of Hell for eternity, Christians today are lining up for events that promise health, prosperity and happiness for themselves in their few short years on the Earth. They are already convinced of their own eternal security (often wrongly), so the next obvious step would be to have their life on Earth enhanced.
Every day countless people are entering eternity without Jesus, while never being prayed for, never having a Christian stand in the gap for them, never having the opportunity to know the love of Jesus.
Where are those Christians who should be weeping and hurting over the condition of the lost? Too many are self absorbed, entertained and working on living a more fulfilling life. They are looking out for the wrong number one. They are asking, "What's in it for me?"
I see a lot of Bible Promise books out there. Where are all of the Bible Command books? What if we asked, "What is required of me?"
A wrong understanding of victory will result in presumption that Jesus did it all, we have no part to play and now all we should do is go about our personal lives.
A right understanding of the status of the mission will result in lives of Believers laid down as willing martyrs for the sake of slowing the flow to Hell.
Simply said, the cross of Christ resulted in glorious victory for those who have received him. However, those people are very few and very far between. Salvation is rare indeed.
Hell is expanding to hold those who are descending into it, and this is a tragedy that we can't ignore. It's not about us. It's about them and it's about Him.
Therefore hell hath enlarged herself, and opened her mouth without measure: and their glory, and their multitude, and their pomp, and he that rejoiceth, shall descend into it. Isaiah 5:14
Reality
We must be realists. We must not reject truth, even when that truth is fearful, traumatic and heavy.
Certainly, in the end, Jesus will win the victory over Satan and the kingdom of darkness. We understand the great battles that are coming will be won by Jesus and his army.
That is a mighty victory for sure!
The redeemed will experience such phenomenal, glorious victory and their eternities will shine forever!
This absolutely is news worth rejoicing over!
But, we cannot stop there. Not now. Not when people will die in their sins tonight. Not when it's so unbelievably rare to make Heaven. It's time to pray. It's time to fight. It's time to lay down our lives—for real this time.
Then Paul answered, "What are you doing, weeping and breaking my heart? For I am ready not only to be imprisoned but even to die in Jerusalem for the name of the Lord Jesus." Acts 21:13

When he opened the fifth seal, I saw under the altar the souls of those who had been slain for the word of God and for the witness they had borne. Revelation 6:9