Proclaim the message of intercession and revival to the nations!
Six new T-shirt designs are NOW AVAILABLE!
Head on over to www.cofithreads.com and check them out!
COFI Threads Revival & Prayer Wear – A product of Carriers of Fire International, the ministry of John Burton. Shop for Christian shirts with bold, unapologetic messages of fire!
We are called to carry the presence of God in purity everywhere we go—just like Mary carried Jesus.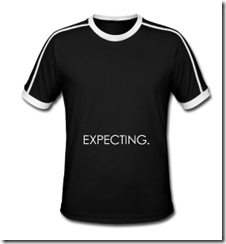 Check out this brand new design, available in several high quality men's and women's styles.

Guys, do you have the guts to wear this shirt that announces that you are expecting? Can you answer the question, "So buddy, just what's in there?"
The answer? The burning presence of the Creator of the world!
Head on over to www.labreportbrand.com and grab a shirt right now!
We are gathering & equipping a company of burning men and women of God at theLab Internship in Detroit.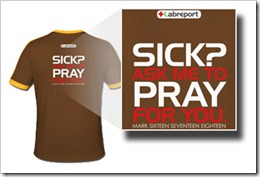 First, there have been rave reviews about the new Labreport line of clothing!
JOHN!!!! I love this shirt! How can I get one?~Brian
I just received my second shirt, and am ready to head out and heal the sick!
Head on over to www.revivallab.com/shop and order your favorite today!
---
SAVE $100! Pre-register for theLab Internship by THIS SUNDAY, July 17th!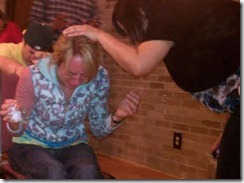 Something divine and special has landed at theLab.
People are sharing that they have grown more in the last 6 weeks of the current internship then they have in years. Yes, years!
The next session starts on September 3rd, and I want to STRONGLY exhort you to prayerfully consider jumping in with us.
The current tuition is $499, BUT, if you register by Sunday, we're taking $100 off! Future internships will most probably settle in at around $800, so don't wait!
Head on over to www.revivallab.com/internship and apply today!
---
All of my books are currently $2.99 on Kindle!
Head on over to www.johnburton.net/resources and get four books for the price of one printed version!
My newly revised book SIX ENEMIES is also ready…before the print version is out!