I'm going to let it rip—this is one message you won't want to skim.
Troubler of Israel
1 Kings 18:17-18 (ESV) 17 When Ahab saw Elijah, Ahab said to him, "Is it you, you troubler of Israel?" 18 And he answered, "I have not troubled Israel, but you have, and your father's house, because you have abandoned the commandments of the LORD and followed the Baals.
Is there anybody out there like Leonard Ravenhill and David Wilkerson who is bringing attention to how so much of the church is following the Baals?
I told you I'm going to let it rip. Understand that I am not sending this out of frustration or because of a personal vendetta. This is a searing, troubling message that is consuming every part of me—and it's time for it to come out with strength.
We need more troublers to arise! Why? Based on what we see in Elijah's story, the prevailing culture is actually what is troubling the church and it's the prophets of God that MUST stand boldly in the face of their accusations. Truth will prevail. God will answer by fire.
First, I want to directly address fellow pastors and leaders with both brokenness and boldness—open your mouths!
When people tell me that I have guts to say what I do in teachings, on Facebook, Twitter or YouTube, I am shocked! Really? They can't be serious! I barely reveal even a small percentage what is burning within me. The messages are minor and obvious, yet somehow in our passive, ultra-sensitive culture they come across as sharp and risky. We have to open our mouths and deliver the troubling truth! No more messages designed to grow churches. No more sermons that result in us looking good, smart and polished.
If we are out to save face, we may do just that—as we ultimately lose our soul in Hell.
The raw, irritating, offensive messages of the Word of God must explode out of us with the full understanding that many of those under our care will revolt! That is true love based preaching!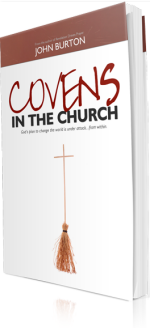 Just so you know—yes, I am extremely intentional with the messages I post, and they are meant to trouble and provoke, boldly and in love. They are meant to expose error and awaken people to truths they may have not considered—but that often has serious impact on their eternities. My posts are meant to trouble the spirits that are assaulting the church and the people who are entertaining them! We must be disturbed & wrecked by our mandate to awaken the sleepers & warn those falsely convinced of their salvation—and those at risk of losing it.
We can't even call people to prayer today due to the fear that they will leave our churches! My God! How can we presume revival is near?
Over 340 Houses of Prayer closed their doors last year. I met with a house of prayer network leader the other day who said that people leave churches when leaders shift time, energy and attention from them to God. I've watched that happen myself, and it rips me up! In our church in Colorado we shifted from potlucks to prayer meetings and there was a mass exodus. We lost people and money. I had to get a part-time job. It was disruptive. It was heartbreaking that people ran from the call to pray.
Where are the ones who aren't looking first for human friends, personal affirmation or a sense of belonging but who are seeking after every available minute to minister to God in prayer? The prayer rooms must be full—and the main prayer room in the American church is the Sunday morning sanctuary!
I heard about a pastor of a 1200 member church that shifted their culture to that of a house of prayer. 600 people left! That pastor is a true leader in the Kingdom!
And, don't you even think of using the excuse that you need to create a non-threatening environment for the new Believer! Every person, young or old, immature or seasoned must be in the prayer room—and it must be their primary focus! What if the Upper Room was toned down in the hopes of drawing a bigger crowd and interested seekers?
MY REPUTATION
I told God one day many years ago that, if I responded to his call, I would lose my reputation. People would sever relationship with me and hurl accusations my way.
God said, "Good. My Son was of no reputation, why should you be?" I was rocked. It was that day, many years ago, that I stopped trying to look good and build a ministry and make people happy about running with me. Selfish ambition died that day. The moment we make decisions based mostly on attracting people, keeping people or raising money is the moment we have failed as leaders.
Philippians 2:7-8 (KJV) 7 But made himself of no reputation, and took upon him the form of a servant, and was made in the likeness of men: 8 And being found in fashion as a man, he humbled himself, and became obedient unto death, even the death of the cross.
I'm not trying to build a ministry—I'm devoted to obeying God and delivering the messages he has given me. I know these messages will directly hit theologies and ideals that so many hold dear. That's the point. I crave people's freedom from those harmful ideals! I desire the truth of Jesus to invade everybody's life!
Matthew 10:34 (ESV) 34 "Do not think that I have come to bring peace to the earth. I have not come to bring peace, but a sword.
One reason I'm OK with this divisive strategy (that Jesus affirmed above) is that it clearly reveals who's for and who's opposed. I'd rather make the message clear and know who I'm running with then to tone it down and have those who are opposed to it in our camp (Have you ever had a witch infiltrate your ministry? I have, and it's not fun!). So, we love and serve everybody in the camp, but we can't get sidetracked from our mission for the sake of their comfort.
Trust me, the resulting remnant of burning ones will rejoice at such an atmosphere of clarity and fire! Those who are lukewarm today just may awaken and burn tomorrow—if we have the courage to preach the very difficult, costly truth!
There are some people thanking me for my boldness in delivering the messages God gives me. There are others who are vocally opposed to me. There are many more still who are silent but resistant—many of them friends in the past who I don't hear from anymore. They sadly just disappeared from our lives.
I'm sure there are some who translate boldness and refusal to soft step issues as arrogance—but I do not apologize. Yeah, I know that sounds arrogant! The reason I don't apologize is because I wrestle with the call to humility continually, and I check my heart non-stop. The possibility of pride and arrogance is there, without question, and I take that very seriously. I check my heart to ensure I'm humble and full of love. It's wisdom to receive insight from your critics, at least to a point!
People that are close to me do know my heart—and they know I'm broken before the Lord. My call is to aggressively sound alarms, gather people around the mission of revival and call people to pray night and day. It can't be a soft spoken suggestion if we hope to awaken a great end-time army!
Several years ago in Colorado, the Lord directed me very urgently to learn how to walk in extreme humility and extreme boldness at the same time. It was full year of intense prayer and discovery—a personal school of the Holy Spirit. In that school, I learned much, including this—I was not to attempt to appear humble, I was to be humble. Why was this important? Because the Elijah level boldness that is required to impact a region would often look like anything but humility. It would appear as arrogance and selfish ambition.
We are not in a season where we need to gather around a table and water down the message in the hopes of finding common ground that results in handshakes and smiles. The message of the hour will overturn that table with violence.
I endeavor to love every person deeply, but I refuse to affirm systems, methodologies, theologies and lifestyles that are an offense to the Word of God. I will, in humility and boldness, be relentless in provoking the sleepers to awaken and those given to a lukewarm life to be shaken. Prophetic threats against human systems and unholy altars results in accusation, gossip and resistance.
Judges 6:28-31 (ESV) 28 When the men of the town rose early in the morning, behold, the altar of Baal was broken down, and the Asherah beside it was cut down, and the second bull was offered on the altar that had been built. 29 And they said to one another, "Who has done this thing?" And after they had searched and inquired, they said, "Gideon the son of Joash has done this thing." 30 Then the men of the town said to Joash, "Bring out your son, that he may die, for he has broken down the altar of Baal and cut down the Asherah beside it." 31 But Joash said to all who stood against him, "Will you contend for Baal? Or will you save him? Whoever contends for him shall be put to death by morning. If he is a god, let him contend for himself, because his altar has been broken down."
I know the accusations will continue, but you need to know that, if you are bold, you will provoke. You must be OK with that! Love people deeply, hate the enemy powerfully and know there will be a crisis in the middle as God, people and demons step into the ring. Don't wrestle against flesh and blood! Be innocent! But, don't presume a passive spirit is the same thing as a humble spirit.
FALSE UNITY IS NOT MY GOAL
Today I hear a lot about leaders, churches and movements in a region unifying for the sake of revival. I have been disturbed by that strategy for years.
First, it's imperative that we honor people. That's a heart condition issue that will either qualify or disqualify you from ministry. But, honor and unity are not at all the same.
I commit to serve all, but I refuse to strategically align with someone who is doesn't embrace fervent prayer as a lifestyle, holiness as a principle and dying daily as a goal.
Today we have worship leaders who listen to secular music and go to secular concerts. There are pastors who are entertained in media by the very sins that required the death of the Jesus they preach about. It makes you wonder just what they are ministering to us!
I'll say it plainly—we cannot align with those who are operating in the spirit of Baal. We must confront them in the spirit of Elijah!
Ephesians 5:11-14 (ESV) 11 Take no part in the unfruitful works of darkness, but instead expose them. 12 For it is shameful even to speak of the things that they do in secret. 13 But when anything is exposed by the light, it becomes visible, 14 for anything that becomes visible is light. Therefore it says, "Awake, O sleeper, and arise from the dead, and Christ will shine on you."
There is so much fear today that messages of holiness will result in accusations of legalism. I say, bring on the accusations! You have to be kidding me if you think it makes sense to lessen the call to purity for the sake of unity!
When preaching holiness results in accusation of legalism you can know darkness is increasing in strength in our culture—and in the church.
No, it's NOT OK to watch movies that have cussing, nudity, violence or crude humor it it. It's NOT OK to soak in secular music in one moment and with worship music in the next.
It's so hard for so many to encounter God today—and this is the main reason! Media! Holiness! Prayer!
I have a high value for true unity and am looking for those in the Detroit region that will truly gather in a spirit of humility, brokenness, intercession and passionate, unhindered focus on the goal of God's heart—revival that transforms a culture.
The call today is first for consecration, not liberation! First comes holiness and a resolve to be single-minded in our pursuit of a holy God—and then the power to set the captives free will come.
Joshua 3:5 (ESV) 5 Then Joshua said to the people, "Consecrate yourselves, for tomorrow the LORD will do wonders among you."
Listen closely: the lukewarm, casual church must be shaken! Yes, the true church is one that is burning hot, in love with her Bridegroom. I risk offending a lot of people when I deal with this issue of fervency and costly discipleship as it's an assault against their theologies and lifestyles. It is NOT OK to be casually committed, loosely connected and given to the apathy that is destroying the church. I'm calling awakeners to rise up! We must pray and burn non-stop! You can do this! There is no better way to live—and there is no other option!
I know this is why some don't connect well in houses of prayer, or even in my own church—the call to burn hot is beyond what most are comfortable with. The call over the edge is unsettling for those who don't even want to come near the edge. Listen—your eternity is at risk! Be fervent and radical in your love of God and commitment to his mission!
HELL
In the end, this issue is what drives me. It is my life mandate. Hell.
Why? If you would have had the same encounter that I had by being dragged toward Hell, you wouldn't ask that question.
Many, MANY in the church will be SHOCKED to find themselves in Hell one day. I'm talking about seemingly alive people who lift their hands, live good lives and made a decision to follow Jesus.
Revelation 3:1-3 (ESV) 1 "And to the angel of the church in Sardis write: 'The words of him who has the seven spirits of God and the seven stars. "'I know your works. You have the reputation of being alive, but you are dead. 2 Wake up, and strengthen what remains and is about to die, for I have not found your works complete in the sight of my God. 3 Remember, then, what you received and heard. Keep it, and repent. If you will not wake up, I will come like a thief, and you will not know at what hour I will come against you.
I am grieved and shocked by the casual attitude in this nation regarding salvation. There's such a quick and easy thought that "of course" we are saved, yet for MANY of those people, they are NOT. They WILL go to Hell when they die, and will be utterly confused as to why they are there.
This article is not at all meant to be a theological study. I've done that in the past and will do it in the future. This article is a raw eruption of the emotions of my heart—and my heart is sickened and broken over such terrible theologies that affirm the salvation of people in such a cavalier way. The attempt is to affirm the culture and encourage people in their lifestyles—even though it's resulting in eternal tragedy! I'm concerned that the American church is working so hard at aligning with culture instead of irritating it.
The greatest resistance I receive is when I talk about eternity. To be specific, the threat of living eternally in Hell. (People love to hear about Heaven!) There are great people who are living great lives who reject messages that focus on Hell—due to fear. The accusation is that I shouldn't preach on messages that result in fear. My response? If you aren't going to Hell, you have no fear! If you are in the love of God, you should have no fear whatsoever, no matter what is taught! If you are in fear, the issue is with you, not with the messenger, and I want to help you move out of fear and into the love of God, leaving any threat of Hell behind you!
This is the primary reason I am so violent against the false-grace message (https://burton.tv/grace-message). I will not be silent on this matter. It's not a minor theological issue that we can just agree to disagree on. It's sending potentially millions of people to Hell—people that will be in maddening torture a hundred billion years from now just because they embraced this heretical teaching. I can't stay silent, hoping to keep from making waves, trying to make friends and grow my church while every single day churched people shockingly live their first eternal moments in a tormenting fire they were convinced they were exempt from.
So, yes, I am violent and vigilant and brash at times because of the reality of Hell. Wouldn't you be? Shouldn't you be? Yes!
RAW, RISKY CONFESSION
I'll admit, like Elijah (though I'm not pretending to be anywhere in the ballpark of the great Elijah!) I do feel extremely alone here in Detroit. But, I'm smart enough to know there are 7,000 who have not bowed their knees to Baal. (1 Kings 9:9-18)
I'm also blessed by the amazing friendships I have with some leaders, forerunners and intercessors in the area. But I'm so saddened by others who have disappeared from our lives—those I know had a calling to run as men and women on fire! I wrestle with anything I may have done to wound that relationship, that destiny, and I live in repentance and tears over it. I see so much destiny in people that it is crushing when I don't get to see it come to pass! I get violent against the enemy that would attempt to threaten that relationship and that alignment!
I am EXTREMELY hesitant to share this, as I really don't need to for my own emotional health. But, I do believe there is something that must be dealt with in this region, and in regard to church health in any region. A spirit of competition and distrust between pastors and churches just saturates Detroit, and it's time for it to come to an end.
First, you'd be shocked at how easy (and wonderful!) it is for me to enjoy people who have disappointed us, wounded us or betrayed us. Really, it is! My message on being unoffendable really, really works! (https://soundcloud.com/johneburton/becoming-unoffendable) These are truly amazing people that I love!
So, my agenda in this portion of the article is not personal. It may be hard for you to believe that, which is why I've avoided dealing with this for so long. But, I've just met too many wounded people who are afraid to deal with these issues due the fear of accusation. I have no such fear. Lets do this.
Detroit
When I first started traveling to Detroit, the energy was electric. People were ready (or so it seemed) for revival in this region and the meetings and strategies I was privileged to be involved in had a level of excitement I had never experienced before.
Then, after moving from Kansas City to Detroit, something strange happened—I was awakened to the spirits of this region. There were giants in the land. (I discuss this more in my brand new book Piece of Cake: http://detroitrevivalchurch.com/2013/08/06/wondering-how-to-start-a-ministry-or-other-project-piece-of-cake-is-available-for-order/).
Every day I check my heart, as I shared before, to ensure I'm not driven by arrogance, selfish ambition, self promotion or other attitudes that would ultimate disqualify me from ministry. Humility is the only option.
I started hearing through the grapevine, almost immediately upon the launch of Revival Church four years ago, that some people were not happy with us doing so. It was a strange shock as we had been convinced that these people were running just as we were in Detroit for regional revival.
In fact, one church actually met with us (two of their associate pastors) and accused of of strategizing to steal their sheep. To their credit, they came to me, which both Amy and I really appreciated! However, that accusation was so far from the truth that we couldn't even begin to imagine where it came from. We were extremely intentional about honoring other pastors and churches. It's core to our DNA! We want other churches to grow faster than ours!
As an example, our primary plan when moving to Detroit was to launch a different church (before Revival Church) out of a local ministry. However, we predetermined to honor a local pastor who was connected to that ministry by refusing to launch it without his blessing. He didn't bless it due to its proximity to his own church and other concerns, so we didn't launch it. It was very important for us to honor him, and we still do to this day.
We continued to serve and bless that ministry even though we didn't have an official connection with them anymore, and love those leaders a lot! They are great friends.
When we were released from that, we aligned with Barbara Yoder's ministry and launched Revival Church.
So, in our meeting with the two associate pastors, we didn't know where they were getting their information that we were attempting to steal people. I knew that it was simply the enemy that was spreading lies that were very easy to hear in such a volatile, competitive region.
Amy and I blessed them after that meeting.
I had another meeting with a leader in a nearby city who actually repented to me. He knew he was to connect with me and have me speak at his church, but someone there was speaking against me and he entertained her accusations. He knew it was wrong, and he contacted me to ask for my forgiveness. I love that! But, it shows how vile gossip and accusation can be, and, most importantly, how it absolutely disrupts the pursuit of revival!
I'm convinced revival should have broken out a few years ago! But, there was resistance against a 20+ day move of God in Dearborn. God was moving, but resistance came.
So, here we are in a strange new land looking for alliances with revival minded friends, but instead, we experienced quite a bit of resistance. It broke my heart, but didn't nullify my mission. I've grown to understand that apostolic ministry will do that. It's a ground taking, status quo shaking anointing and it will disturb those who don't agree with that type of Kingdom advance.
Since that day we have experienced amazing growth and advance and have developed extremely important, key relationships with apostolic and prophetic leaders with regional authority. We have also experienced a lot of additional attack, which is not unexpected, but here's the point I really want to make:
Church of Detroit, you MUST break off the spirit of competition, distrust and accusation that has infiltrated you! If we embrace a spirit of Accusation, that spirit one day will turn on us.  If we embrace a spirit of Criticism, that spirit will one day attack us mercilessly.
I refuse to shrink back on this out of fear that people will accuse me of wearing my emotions on my sleeve or that some may even resist relationship with us due to erring on the side of caution. I'm really not here to make friends (though I like friends!). I'm here to bless people and to sound alarms in a city that just went bankrupt and is dying! Now is not the time for diplomacy! I didn't move here to let this city die and I know my revival minded friends in the city won't let that happen either—not on their watch!
Honoring Leaders & Leaving Churches
When I wrote my book Covens in the Church I exposed what the enemy can do in churches through independent spirits of gossip and accusation. The book deals directly with how to appropriately honor your leaders, how and when to leave your church, processes and protocols, that must be followed, etc. I deal with the Absalom spirit that entertains gossip and initiates division. Detroit needs to hear this message!
I believe the principles in that book must be embraced in this city!
I teach those principles at Revival Church and in theLab University. There is a pattern that must be broken if we hope for revival to break out here.
Here's the principle: Honor leaders and the mission God has you on by staying in position, through challenge and joys. If you feel led to move on, initiate a process with your leader and stay locked in as you walk through the transition together, ultimately leading to a blessing as you go.
It's a tough call, and I understand that. It's not enough simply to announce your plans to leave to your leaders (though even that would be a step in the right direction!) but we must bless them by asking them to partner in the decision making process. Give them the voice in the decision they rightfully have.
I love it when I have the opportunity to celebrate and bless people both privately and publicly when they move on from our church to another! It's rare that I am able to do that. What results is improper transition where people are uncovered and independent, and, unfortunately, the pattern most often repeats itself. The church of the city is weakened.
This is not unique to our church, I realize that. But, I do want to initiate change! This region must discover the power of being surrendered and unified. Upper Room level power will result! The purpose of this entire article is to awaken a dysfunctional, sleepy church into its destiny—sooner than later!
The call? Honor! Stay connected! Stay locked in! You are important! Revival needs YOU!
Here's a very interesting portion from my book Covens in the Church that explains exactly how the process should go:
An earlier version of this book was read by a couple who lived in another state.  They were feeling strongly that God wanted them to move to Colorado Springs to serve the developing House of Prayer movement.  They were extremely excited about the call and while they didn't have all of the answers to their questions (when do any of us have it all figured out?), they we're burning hot with the vision. So, during this process, they read this book.  I met them for the first time as they were visiting Colorado at a conference in Denver.  They shared their testimony with me there. In the midst of their planning and excitement they read Covens in the Church.  Both of them reported that they felt a great offense crawling up their spine as they turned through the pages.  It was hard for them to embrace. They re-read it and prayed.  Through the process they both felt God confirming that what they were reading was what they needed to grasp as they were getting ready to move into another important season of their lives. What they shared with me next absolutely floored me.  They went to their pastor and shared all of their dreams and plans to move away.  However, they told him this, "Pastor, we honor you as our God ordained authority–not in title only, but in function.  We want you to know that though we feel led that we are to go, if you tell us that you feel it is not the right move, we will honor you and stay.  You make the final call." They saw tears start to roll down the cheeks of their pastor.  He looked at them and said, "I've been in pastoral ministry for fifteen years and this is the first time anybody has ever come to me like you just did.  You are the first people who have ever asked me to partner with you as you move on.  Thank you." The result?  Their church prayed intently for Revolution House of Prayer every week.  We prayed for them and were excited about the new relationship that would soon follow.  It's the healthiest transfer from one church to another that I've ever experienced.  This is the way it is supposed to happen.

An Amazing Update

    I am blown away at the lengths God goes to when confirming His prophetic insights.  I have been gripped by the content of this book since I first received it several years ago in Kansas City.  I, of course, am convinced at the supernaturally driven freedom that comes as we're fully submitted in love to leadership, however one day very recently I was asking God to give me further confirmation. The very next day was the first day of the new internship that Amy and I are giving leadership to.  We met a couple from a house of prayer in the Michigan area and asked them if they knew this particular couple that I shared about above.  They said, "Oh yeah!  We know them very well!" We talked a little more and discovered something amazing.  God answered my prayer of just a day prior by actually bringing this couple's leaders from the ministry in Michigan to  the internship I was directing!  They said they have never witnessed anybody leave a church or ministry with such excellence, integrity, humility and honor.  They we're astounded at their maturity and decided then and there that they would also model their exit plan when they themselves left.  They did so and these leaders also departed in a mature and healthy manner and ended up running the race with me in the internship!  They will be teaching one of the tracks each session here–and I wonder if all of this might not have come together as it did if every party involved, me included, would not have been obedient and surrendered to the biblical blueprint for honoring authorities in our lives.  I'm still stunned.
There you have it. There is much broken, and we can't just keep repeating the positive and hope that a head in the sand approach will work. The good news is that we can all go low, repent, love deeply and refuse to surrender to the spirit that is driving the region. It's the Holy Spirit's turn, and he is seeking willing hearts to move through.
So, what do you think?
The spirit of the age is overwhelming the church in ways we may not have considered.
As is necessary when addressing an ultra-sensitive issue, I will make some qualifications on the front end:
God is without question, and I will declare without apology, passionately interested in blessing his children. It is fully appropriate to give a measure of attention to the wondrous process of discovery of God's abundant life, overwhelming benefits and blessings.
That being said, I now must move on to offering some analysis on a hidden crises.
THE SPIRIT OF ABORTION…IN THE CHURCH?
As a prophetic messenger, a primary driving force of my daily life is to reveal and help destroy any barriers to Kingdom advance and the revelation of the cross and resurrection of Christ. In fact, we all must have our eyes wide open to this disturbing movement that is overtaking the church and stand in unity against its advance.
Now, of course, the thought of the spirit of abortion in the church is potentially offensive and certainly provocative. It's a bold statement to say the least.
It's important at this point to understand our discussion isn't about all of those other Christians or all of those other churches that just don't get it. We must look inward. Yes, we have to boldly and humbly ask ourselves the question, "God, are the same spirits that drive the abortion movement also driving me?"
Check out this quote which highlights the issue quite well. Notice how this person affirms killing a threat to other "good" endeavors:
Abortion is not the lesser of two evils. Abortion is profamily, prolife, moral, and good. For many millions of women, abortion has meant getting on with their lives and continuing to meet their responsibilities to themselves, their families, and society. PATRICIA W. LUNNEBORG, Abortion: A Positive Decision
Is it possible that we in the church are also more focused on getting on with our lives at the expense of God, the church, our mission, the Word and other people?
It's shocking to me how Little League, school, family vacations and rest and relaxation are not looked at as threats to our personal freedoms, but a call to the prayer room is.
With that in mind, here's another qualifying statement: The demonic abortion strategy is multi-faceted. It includes spirits of murder, violence, hatred and many others. While we as Christians may not be driven by those spirits, there is one spirit that has a foundational, comprehensive assignment. This spirit is what has infiltrated the church, and it's, in my opinion, a key reason why we haven't had the authority to eradicate it from its assignment of murdering babies.
This spirit has one key focus, one goal as it ministers to the minds and hearts of people:
PERSONAL EXPERIENCE
People are focused primarily on their personal experience.
You could also call it selfish ambition.
Check out this passage of scripture:
James 3:13-16 (ESV) 13 Who is wise and understanding among you? By his good conduct let him show his works in the meekness of wisdom. 14 But if you have bitter jealousy and selfish ambition in your hearts, do not boast and be false to the truth. 15 This is not the wisdom that comes down from above, but is earthly, unspiritual, demonic. 16 For where jealousy and selfish ambition exist, there will be disorder and every vile practice.
Selfish ambition is demonic. Jealousy, which results when we focus on our own personal experience, is also vile, earthly and demonic.
When a woman is carrying an unwanted baby, her focus immediately shifts to her own personal experience. Her ambition. Her dreams.
The call to lay down her life for another, to make a great sacrifice, to change her priorities, to embrace a life of struggle and inconvenience for another person all fall on deaf ears. After all, it's her body and she can do what she wants with it, right?
One method of destroying a concept is by diluting its meaning. Observe that by ascribing rights to the unborn, i.e., the nonliving, the anti-abortionists obliterate the rights of the living. AYN RAND, The Ayn Rand Lexicon
The unwilling mother has rights! It's her life. It's her time. It's her dreams. It's her decision, and in the case of abortion, she makes the decision for self instead of for another. Her personal experience was instrumental in her decision.
Philippians 2:3-4 (NIV) 3 Do nothing out of selfish ambition or vain conceit, but in humility consider others better than yourselves. 4 Each of you should look not only to your own interests, but also to the interests of others.
WHAT'S IN IT FOR ME?
So, how does this affect the church? This issue is impacting the church and Christians in very deep, disturbing ways. It's not a minor issue that's affecting a few. It's a major problem that's a primary driver in the very fabric of Western Christianity.
We have to understand that so much of preaching today has been fashioned to appease people looking for a positive personal experience. This must end.
2 Timothy 4:3-4 (ESV) 3 For the time is coming when people will not endure sound teaching, but having itching ears they will accumulate for themselves teachers to suit their own passions, 4 and will turn away from listening to the truth and wander off into myths.
Do you know how difficult it is to find churches that preach the cross? Cost? Death? Surrender? The personal experience must be positive and without much cost if we hope to fill the pews. The same thing happened at the cross. The place Jesus died was empty except for those killing him and those closest to him. Where were the crowds who were looking for a message to satisfy their itching ears? They left when the message included death. When you preach the cross the masses will run and you will be left with those who are the closest to you and those who are out to kill you.
"If Jesus had preached the same message that ministers preach today, He would never have been crucified." ~Leonard Ravenhill

"The early church was married to poverty, prisons and persecutions. Today, the church is married to prosperity, personality, and popularity." ~Leonard Ravenhill

"I believe that there are too many accommodating preachers, and too many practitioners in the church who are not believers. Jesus Christ did not say, 'Go into all the world and tell the world that it is quite right.' The gospel is something completely different. In fact, it is directly opposed to the world." ~C. S. Lewis
What should send us to our knees is that it's the very gospel of Jesus that is being rejected for the sake of the pursuit of personal blessing and benefit! There are preachers in churches with crosses on their steeples who refuse to call people to the cross at the altars! A minimized cross results in Christians that are only artificially vibrant as they pursue blessing, but dead and dying inside—and this has eternal implications!
It's time for us to respond positively to what many have called negative messages; these piercing, demanding, shocking negative messages of death at the cross were born through God himself and delivered to us in the form of the Jesus.
"I doubt that more than two percent of professing Christians in the United States are truly born again." ~Leonard Ravenhill
Just like the woman who wants to remove the threat of a baby for the sake of her own personal experience, we in the church are all too often looking for relief and blessing instead of carrying a heavy cross for the sake of others! The refusal to sacrifice time, money, energy and our very lives on a daily basis results in a prayerless, self-centered, quasi-Christian that's driven by the question, "What's in it for me?"
Have you noticed that the biggest offerings tend to come when the emphasis is on what we can expect in return? The biggest conferences tend to be those that highlight personal breakthrough. The most appreciated sermons are those that reveal the blessings we can expect as Christians. I often wonder what would happen if we held a conference titled, "Come and die."
We live in a day when we unwittingly embrace a deadly, self-centered spirit of religion.
Religion is: Man's attempt to use God to get what he wants.
When we don't get what we want out of God our the church, we have an opportunity to accuse, to get angry, to place demands and to flee. When Jesus was here, the spirit of religion killed him because they didn't get out of Jesus what they wanted.
The crowds were crying out, "Hosanna!" during the Triumphal Entry, which literally means, "Save us now!"
Jesus had of course decided to do just that—but not in a way they wanted.
In the next passage Jesus goes into the temple to overturn the moneychangers tables. Why? Because they were using the church for personal gain! The spirit of religion was in the temple! We are to enter the church with the expectation of leaving with LESS than we entered with, not more! We aren't to use the church, but we are to bring an offering and to be a living sacrifice for the sake of others!
Then, that spirit of religion ended up killing Jesus. Jesus didn't give them what they wanted in the way they wanted it. So, that spirit of abortion, of murder, took care of business.
Theocentric simply means we exist for God rather than He for us. Egocentric praying is our attempt at managing and directing God to accomplish our will instead of His. If "covetousness is idolatry" then attempting to harness the power of God to the priorities of self-centeredness is SIN! ~Harold Vaughn
The emphasis today seems to be on God alleviating our struggles instead of joining in on the great end-time struggle!
"If a Christian is not having tribulation in the world, there's something wrong!" ~Leonard Ravenhill
Again, God loves to bless his children, but we must discuss the approach:
I absolutely love to give my kids presents. I come alive! My son Jet's birthday was yesterday and I had so much fun watching his face beam as we opened presents, and as Chuck-E-Cheese led out in singing happy birthday. I also couldn't wait to get him home, after he thought all of the presents had already been given, and see his face as he opened the shed to ride his bike…only to see his brand new bike sitting there! What a moment! Later that night we were laying on the hammock under the stars together, and he very casually and thoughtfully said, "Yep, this was about the best birthday ever…the best Chuck-E-Cheese birthday ever."
Now, compare that to other days when I take the kids for a routine shopping trip to Walmart. From the moment they hit the door their sad, frustrated faces reveal what's coming next. "Dad, please, can I have…"
No. No. NO! Over and over again. The tears come. The sadness increases. Their carnal nature is showing in radiant brilliance! Their consideration is not for mom and dad, our focus on saving money or anything else. It's on self! You see, I often bring my kids with me when I go out just because I want to be with them, and to their credit, my wonderful children often want to be with me too! We love being together. But, something happens when the focus turns to self. What's in it for me?
TROUBLED
When threats to your dreams or your time or your personal endeavors come, how do you react? When preaching cuts instead of satisfies, how do you respond? The answer to these questions can go a long way in revealing what spirit you are driven by.
When the threats came to Jesus, he didn't resist—he died. He surrendered for the sake of the world.
However, when the threat of a new King being born was discovered by Herod, he was troubled. The threat to his own personal experience, his reign as king, resulted in the spirit of abortion entering him.
Matthew 2:13 (ESV) 13 Now when they had departed, behold, an angel of the Lord appeared to Joseph in a dream and said, "Rise, take the child and his mother, and flee to Egypt, and remain there until I tell you, for Herod is about to search for the child, to destroy him."

Matthew 2:16 (ESV) 16 Then Herod, when he saw that he had been tricked by the wise men, became furious, and he sent and killed all the male children in Bethlehem and in all that region who were two years old or under, according to the time that he had ascertained from the wise men.
We see this pattern repeating itself throughout history. Massive resistance comes when a threat to personal experience arrives. It emerged, for example, when the African-Americans threatened a segment of society's idea of racial purity. That resulted in the Ku Klux Klan and the horrific murders of many innocent people.
We saw it during the holocaust as Hitler was threatened by the Jews and other groups. Again, millions of innocent people died for the sake of one demented person's overzealous aim to ensure his personal life experience was protected.
Today, terrorism is on the rise and murder is the strategy of choice for many who refuse to allow their life experiences to be threatened by other cultures.
This demonic spirit is incredibly crafty. The call of Christianity is to die for others and the call of this demonic spirit is for others to die for us.
ANGRY PEOPLE
Of course, the act of murder isn't the strategy of choice for those who are threatened in the church—or is it?
Matthew 5:21-22 (ESV) 21 "You have heard that it was said to those of old, 'You shall not murder; and whoever murders will be liable to judgment.' 22 But I say to you that everyone who is angry with his brother will be liable to judgment; whoever insults his brother will be liable to the council; and whoever says, 'You fool!' will be liable to the hell of fire.
Jesus equates anger to murder. In the church the manifestation of anger usually results in gossip, which is a deeply destructive spirit. Gossip results in dark hearts manifesting outwardly against those who threaten them. The same accusation that the abortionists hurl are used by the uncrucified, angry Christians—"You are threatening my freedom and my rights!"
No woman can call herself free who does not own and control her body. No woman can call herself free until she can choose consciously whether she will or will not be a mother. MARGARET SANGER, Woman and the New Race
When we become Christians we gain freedom but we lose our freedoms.
Proverbs 6:16-19 (ESV) 16 There are six things that the LORD hates, seven that are an abomination to him: 17 haughty eyes, a lying tongue, and hands that shed innocent blood, 18 a heart that devises wicked plans, feet that make haste to run to evil, 19 a false witness who breathes out lies, and one who sows discord among brothers.
It's also possible to take on the offense of others. We have to be very careful! If we allow others who have had their own personal experiences threatened to lure us into a inappropriately merciful, sympathetic position, we are at great risk of taking on their offense and embracing anger against the threatening person. We saw Absalom do this as he took on the offense of others who didn't get what they wanted out of King David.
Again, we are to expect a sharp sword, a high bar, a challenging life and a call to die to everything, including our own opinions, for the sake of others.
The spirit of abortion fights for personal rights no matter what the cost to others is. It resists the preaching of the cross with a vengeance. The cross threatens our very life!
REPENTANCE
Repentance must hit our churches. We have to return to the cross and refuse to buy into the demand for messages that tickle our ears. It's time to once again be OK with deep inspection of the Lord into our hearts.
It's this type of life that is a manifestation of deep, selfless love. This love will result in a great authority against the mission of murder against the millions of precious babies.
If we embrace the same self-centered spirit that drives the abortionists while at the same time crying out against them, we will be powerless. But, if die to self we will have the authority to defeat the spirit of abortion, murder and death that has overrun our nation.
Men tell us in these days that sin is what you think it is. Well, it is not. Sin is what God thinks it is. You may think according to your own conscience. God thinks according to His. –John G. Lake

People do not drift toward Holiness. Apart from grace-driven effort, people do not gravitate toward godliness, prayer, obedience to Scripture, faith, and delight in the Lord. We drift toward compromise and call it tolerance; we drift toward disobedience and call it freedom; we drift toward superstition and call it faith. We cherish the indiscipline of lost self-control and call it relaxation; we slouch toward prayerlessness and delude ourselves into thinking we have escaped legalism; we slide toward godlessness and convince ourselves we have been liberated. –D.A. Carson

It is perilously easy to have amazing sympathy with God's truth and remain in sin.– Oswald Chambers