Be the Buzz: A practical guide on how to follow your leader and fulfill your ministry
God is identifying an emerging army of end-time leaders—discover how to respond to this critical call.
FIRST: Listen to the latest teaching in my series Ten Threats to Revival here: http://media.johnburton.net/5044148 
---
I had a meeting with two of my several amazing leaders at Revival Church last night—and I felt impressed to share some practical tips on how you can be equally amazing as you serve in your ministry.
theLab School of Fire is a three month school that trains people to grow fast, run well and to serve with passion in the ministry God plants them in. If you want to learn more than this article could ever hope to relay, by all means, apply for theLab today! www.revivallab.com
OUR CRAZY DNA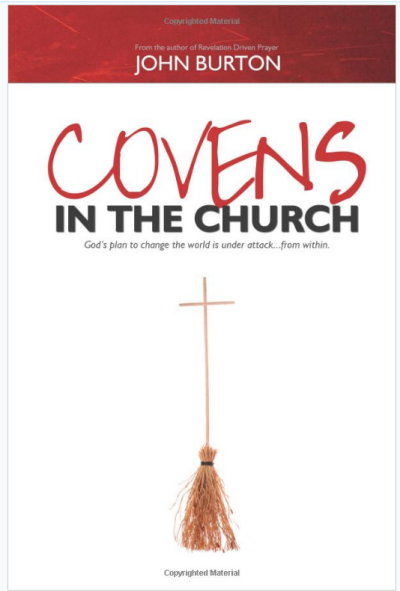 I believe we are seeing some great leaders emerge at Revival Church because of our wild and crazy DNA, not in spite of it. It's a thrill ride and a challenge to run with someone like myself. The pressure cooker that is Revival Church is openly revealing those who are responding and being formed into the next wave of leaders in Detroit!
To help you understand our context, I'll share some of the primary vision points that will reveal the challenge of serving in a ministry like this. The challenge, for those who take advantage of it, leads to rapid promotion, favor and honor.
Revival Church is an apostolic and prophetic church.As an apostle/prophet with a regional and national focus, we are leading from that edge. The constant focus around here is reformation, revival and regional impact which means we are always shifting and redirecting in our methods as we pursue the ultimate goal. Following a prophetic leader is a challenge to say the least. The vision is always expanding and the methodology is always changing which requires that everybody involved is 'instant in season and instant out of season'. New projects are often initiated well before old projects are completed.
Revival Church's message isn't locally limited.I say often that I'm a one string banjo. We are all about revival on a regional and national level. So, what this means is that those in our church will be hearing the same revival thread in our messages over and over again. We are intentionally focused and limited instead of diverse in our teachings. I understand that the messages I deliver are mostly for the region and nation, and the primary vehicle we are using is the Sunday evening Revival Church service. I'm certainly preaching to those in attendance, but I'm equally targeting those who will be hearing the message online. If I have to say the same thing over and over until those in attendance have it memorized word for word, that's OK as long as the message is impacting those who are listening in our target areas around the world.
Revival Church, by design, does not give all five of the offices equal attention.This is not to say that we don't value all of the offices, but it does say that we know who we are and who we are not. In the current church structure the presumption is that all five offices must be active in every local church. That's not true. First of all, that's not realistic for smaller churches. Secondly, in scripture we know the church is identified by the city, not by the local expression. The five-fold offices must be in effect in the city church, which will require that we as leaders are OK with people in our church participating in other local churches that are anointed in another office.
Revival Church, again by design, is not a Pastor led church.The current Pastor led church system in our nation has resulted in a lot of false expectations that are placed on leadership. This is one of our greatest challenges. Again, it's not that we don't value the Pastoral office, we do. However, our focus, time, energy and resources are not to be used to focus at a significant level on developing pastoral ministry. Interestingly, the presumption might be that without a strong pastoral focus that people can't easily grow. It's quite the contrary around here. We are raising up people who are growing at a faster pace than I've ever witnessed—and these people are self-motivated. When they notice a struggle in their lives, they proactively take steps to resolve it. False expectations can lead people to presume I as the Senior Leader will be fulfilling the role of pastor in their lives when, in reality, I'm not a pastor at all. This is a challenge to communicate and it can often feel like rejection to those who want close and constant access to me. However, it's not rejection at all. It's simply that a prophet/apostle interacts very differently with people than a pastor does.
Revival Church has an unapologetically high bar of commitment.We believe the 24/7 church is coming, and the call around here is to start modeling this emerging church structure. Additionally, we are launching 50 new churches in this region alone, and we are asking everybody to consider how they will participate in this mission. Everybody here has the goal of changing the Detroit region and working toward revival.
Revival Church has a vision that demands we expand and look outward. There is much that feels undone in our local church due to our focus to continue expanding in the region. We refuse to wait until everything is perfectly in place and mature before we move out and launch other ministries and projects.
HOW TO FOLLOW YOUR LEADER AND PREPARE YOURSELF FOR PROMOTION
If people can learn how to follow leadership with crazy DNA like we have at Revival Church, you can certainly do the same in your church.
Remember, the greatest servants make the greatest leaders. And, leaders who take their mission seriously are on the lookout for the rare few who will be the next great leaders in the church.
Your leader (Pastor, Prophet, Apostle, etc.) is looking for armor bearers, not in title but in function.
Definition of an Armor-bearer: An officer selected by kings and generals because of his bravery, not only to bear their armor, but also to stand by them in the time of danger. — Easton's Illustrated Dictionary
In my book Covens in the Church I point out that most people think leaders should make it easy for people to follow them. I disagree. People should make it easy for leaders to lead them. Why? The very call of leadership is to lead people into the challenging, threatening new land of promise. True leaders make your life harder, not easier. They challenge you to your very limit so you can fulfill a naturally impossible mission.
I wanted to make this as raw and practical as I could, so here it goes!
Understand the vision. Do you know what the vision of your leader is and is not? If there is any confusion at all, seek out a clear, definitive explanation. Then, memorize it. Repeat it to others. Often. At Revival Church, my vision is most clearly outlined in my book 20 Elements of Revival. All of our leaders are required to read this book and then work hard to implement it. I continually teach on the vision here so everybody on board has it in front of them week after week.
Don't attempt to tweak the vision.Vision by design is limited—extremely so. Remember, your church is not supposed to dilute their vision by diverting energy and resources to your vision. You must follow your leader's interpretation of the vision as the vision will come directly through him.
Don't try to fit your vision into your leader's vision.We like to think that our vision will complement our leader's, and sometimes it will. But, sometimes it will not. Some personal endeavors can threaten the vision of the house while others can strengthen it. Find out from your pastor what category your vision fits in, and refuse to pull back or take on offense if you discover it doesn't fit in the current season.
Resolve problems.I tell my leadership team that I expect them to deliver resolutions to me, not problems. In fact, when someone is known for recognizing and highlighting problems to me, it's an indicator that they are not ready for leadership. Generals don't report problems without taking on the responsibility to take care of business.
Don't have false-expectations."My leader should be doing…" Fill in the blank. There are many things people want their leaders to spearhead or to give attention to, but it's not his place to do so. I often hear people come to me with great ministry ideas and I almost always place the ball back in their court and encourage them to make it happen. It's not your leader's job to run with your vision, but if it's complementary to the vision of the house, he can open the door for you to run with it yourself. I remember sitting in a class with Dr. Peter Wagner and Dutch Sheets one day. Dutch is an apostle. I don't think he has a pastoral bone in his body, yet he at the time was leading a church in Colorado Springs. He's one of the most important voices in our nation, in my opinion, and his attention had to be given to that. Peter Wagner said that day to everybody in attendance, "If you are sick in the hospital or in need of counseling, don't expect Dutch to show up. That's not his role." Expect your leader to fulfill his function and his vision, not the function you want him to, or even a function that desperately needs to be filled by someone else. Just because there is a great need with nobody to meet it doesn't mean it defaults to your leader.
Champion your leader's cause. This is a big one. If you want to be received by leadership and experience on-time promotion, you must champion your leader's cause. The alternative is to be a threat to his cause, which will result in stalled personal development for you. Know your leader's vision inside and out—and refuse to promote any competing viewpoint. This will require you set aside personal doctrines or ministry philosophies that are contrary. You will also have to confront those who are negatively impacting the vision. Few people are truly able to do this, but those who are most usually experience great favor and rapid promotion.
Never gossip—ever. You do not have the right to discuss frustrations, disagreements or negative analysis of your church with anybody in the entire world—except your leader. If your church doesn't focus on evangelism to the degree you think it should, for example, it would take a spirit of treason for you to discuss your frustration or disapproval with others. Keep in mind that the Absalom spiritis alive and well in the church today. Also remember that your church, by design, is lacking in many areas so they can focus intently on their God given vision. Many people will come to you in the hopes of gaining a sympathetic ear as they voice their concern about the church. Don't receive their complaint. Don't listen to their frustration. Stand firm and communicate without apology the vision of the church. Let them know the vision is not up for debate. My leader in Colorado is a rock star in this regard. When people came to him with their concerns, he took them by the hand directly to me so they could share their issues! Guess what, people stopped going to him with their gossip.
Be faithful.I don't look for people with great giftings, I look for faithfulness. Ask your leader what his expectations are, and go overboard fulfilling them. Be at every service. Lead the charge. Model extreme, sold-out faithfulness not only to Jesus but to the leader he placed in your life.
Openly respond.When he's teaching, let everybody in the building know you agree and are ready to respond. Shout amen! Don't get distracted. Don't text. Don't post to Facebook. Be obviously engaged. One of my favorite worship leaders is Catherine Mullins. She's a good friend too. I often tell people that my favorite part of her ministry isn't her worship leading, but, rather, the way she immediately sits in the front row after worship and actively engages in the sermon. She shouts, she has her Bible open. She changes the atmosphere from her seat. Powerful.
Address him and his wife with respect.I'm personally challenged regarding titles. On one hand, I really don't like to call myself anything other than John. I'm OK with others calling me John. But, I also understand what it means to honor authority and to recognize that person's role in your life. The greater challenge is that I'm not a pastor, though people do call me Pastor John. That's OK with me, and in fact, it feels more appropriate than for people to call me by my first name. The most accurate title would be Apostle or Prophet John, but with all of the goofy and prideful demeanors that can come along with a title, it's a bit uncomfortable. So, how do you relate to your leader? Simply, with respect. Use a title if that's expected and show your respect in other ways if it's not. Remember him and his family on birthdays, on Pastor Appreciation Day, anniversaries, etc.
Understand that you can disqualify yourself for leadership for a season.I'm a very active listener and watcher. You may not think it's fair or right, but leaders analyze people, in love, and with a sober spirit. They are mandated to protect the mission God entrusted to them. As one who comes alive when 'the least of these' are awakened to their destiny, and as one who has a lot of grace when it comes to failure, trial, error and weakness, I also am looking to see who's rising above the rest. Your leader will have his own set of tests. For me, as an example, gossip will quickly disqualify someone, until the issue is resolved and repentance is clear. I have to ensure my leaders are fully on board and that they don't threaten or compromise the mission. This doesn't mean that I don't love them. Not at all. My grace level is high as they grow through their challenge. I still see them one day leading significant ministries and changing the world!
Don't require your leader to say things twice.Leaders have expectations that are necessary for the development of the ministry. I am always impressed and will give favor to those who respond to my requests without the need to say it again. I don't have the time to repeatedly make the same requests over and over. Understand, this is usually simple stuff… but, not insignificant stuff. Don't make the mistake of presuming a simple request is an insignificant one or one that can be ignored altogether. As an example, in theLab we have a call to excellence that includes never being even one minute late to any class or event. We say, "Early is on time, on time is late and late is unacceptable." Those who respond to this call the first time have my attention.
Undergird him much more than you pull on him.Leaders are looking for those who lessen the burden of the vision, not those who add to it. Of course, we are to help, as we can, the leaders on our team. However, all of our energy can't continually be tapped by resolving problems. The job must get done and we have to ensure distraction is at a minimum. Be the one who is vigilant in resolving issues so you can hold up the arms of your leader as he goes to battle.
Love, honor and pray for him.A few of my leaders specifically communicate with me on an ongoing basis sharing how they are praying for me. They also usually pull me aside before the Sunday service to pray for me, to break off any attack and to stand in the gap for me. This is greatly appreciated and needed.
Don't use your church for your own ministry platform.I learned this lesson myself over 20 years ago. I started serving in a church that I thought was a great place for me to establish my own ministry. I didn't realize it at the time, but my ministry was not welcomed by the leadership in the way I thought it would be. I wasn't championing their vision, I was using them to fuel my own. Big mistake. I was humbled (humiliated is more like it) one day at a staff meeting. I was serving in the youth department, and was starting to have quite an impact. At the staff meeting the pastor said, without even looking at me, "John Burton is not someone we are considering for the position of youth leader in this church now or in the future." I was mad, but years later I understand. I wasn't truly there to enhance their vision, I was there to leech off of them. Lesson learned.
Grow intentionally on your own.Come to every service stronger than you were in the last. Take it upon yourself to work out spiritually so you can be an ever increasing benefit to the work of the Kingdom.
Financially invest in the vision.Go beyond the tithe. Give extravagantly to the endeavors and projects that are initiated in the pursuit of a fulfilled mission.
Refuse to take on offense.True ministry provides opportunity for offense continually. Don't fall into it. Don't get offended when you aren't recognized, when you aren't listened to or when you aren't valued the way you think you should be. Don't take on other people's offense either.
Model expected behavior.A spirit of entitlement can easily hit emerging leaders and church staffs. The presumption that we don't have to participate at the level expected of others can halt a mission. For example, I want our leaders to lead the way by always sitting up front during the sermon, listening intently, leading the charge during pre-service prayer, to be at the altars prior to service for a time of intercession, etc. As our leaders model expected behavior they set a culture. That culture is invaluable.
Be a long-timer.Attrition is an extremely disruptive occurrence in the church today. Church leaders are most always anxious about whether they can count on people to stick with them for the long term. Make a commitment and voice it to your leader. Let him know that you will stand with them through good times and bad in a covenant relationship—and you'll do what you can to model that in such a way that it becomes a key part of the culture of the church.
Be joyful!Be that person that's always smiling, rejoicing and positive! Trust me, leaders can't get enough of people like that. I have someone on my team that is contagiously joyful. That in itself has her on my leadership radar.
Be the buzz. Be the most visible, radical, exuberant cheerleader for your church! I've been involved in just a few ministries that do this very well. People excitedly spread the word about the church God planted them in. You see it on their faces. You read their Facebook posts. They can't stop Tweeting. They are fiery evangelists! Around here people can't stop talking about theLab. There's buzz. Be that buzz for your church. I know when people are running with the vision when I see them actively advancing the cause Monday through Saturday.
Some books on this topic that I highly recommend to you include A Tale of Three Kings, God's Armor Bearer, Under Cover and my book Covens in the Church.