Posts Tagged 'the tabernacle'
theLab will be in Dearborn Friday from 10pm-midnight with TheCall Strike Force!
FIRST: TONIGHT at 7pm at Revival Church my amazing wife will be teaching for the first time! She will reveal some amazing revelation regarding financial freedom. This is open to the public and there is no cost! Just show up! We meet at THE TABERNACLE: 14205 12 Mile Road, Warren, MI 48088.
TheCall Detroit 11.11.11
TheCall Detroit is right around the corner, and we will be in one of the nation's most strategic cities tomorrow, Friday, November 4th with TheCall Strike Force.
theLab will give leadership in burning prayer as we join forces with other fire breathers as the worship team plays behind us.
This will be a powerful and strategic night of preparation for a historic night at TheCall which is just a week away!
The location is:
Springwells Fellowship
14900 Michigan Ave.
Dearborn, MI 48126
(next to McDonalds)
KRIS JACKSON at Revival Church!
THIS SUNDAY at 6pm, Kris Jackson will be bringing a message of city transformation and fire to Revival Church!
Spread the word and come early if you can. Fiery, prophetic pre-service prayer starts at 5pm.
We'll have a night of freedom in the fire from beginning to end!
BIO
International evangelist/ Bible teacher Dr. Kris A. Jackson and wife Debra have touched America and several foreign nations with the Good News of Christ's saving, healing and delivering power. For nearly thirty years they have served successfully in ministry as pastors, evangelists and church planters, conducting revivals, inter-denominational crusades and camp meetings from coast to coast.

Kris Jackson Ministries is based in Branson West, MO near America's show capital, Branson. Kris is an artist, both with words and paint brush, an accomplished guitarist and author with more than a dozen books to his credit, such as "Jump-Start the Heart", "Blueprint to the Blessing", "Mystery of the Third Day", "Maker's Match" and "Psychology of the Psalms" to name a few. Kris holds ThD and PhD in Religion degrees from North Carolina College of Theology.

End Time revival is the Jacksons' daily pursuit, with meetings characterized by heart-searching repentance, cutting-edge Bible revelation, and an undeniable sense of "Holy of Holies" Glory. Thousands have come to Christ, received the baptism of the Holy Spirit and received healing in KJM meetings.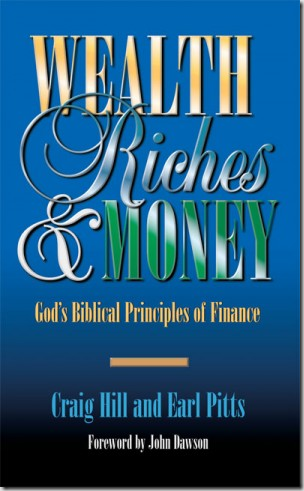 Amy taught this popular and life changing message of financial freedom at IHOP—and now she's teaching it in Detroit!
You may be blown away at how simple it is to break out of a poverty mindset and into financial breakthrough. This special class takes place TOMORROW, Thursday, November 3rd at 7pm at Revival Church.
Amy has demonstrated financial brilliance both in our ministry and in our home. Both Revival Church and the Burton family are debt free—and she was able to accomplish this through the simplicity of God's clear biblical principles.
Amy will discuss:
Recognize and renounce the spirit of Mammon (Mammon is a demonic spirit that influences people to love, serve and trust money. Mammon wants to be your master.)
How to eliminate worry and anxiety over money
How to deal with an "I can't afford it" mentality
Knowing your channels of provision
Becoming God's financial manager
How to handle the overflow
Prosperity is the opposite of poverty
This is a special Thursday class at theLab, and we are opening it up to everybody! There is NO COST!
Show up right on time at 7pm at Revival Church which meets at The Tabernacle, 14205 12 Mile Road, Warren, MI 48088.
SEE YOU TOMORROW!
May 15th is my birthday and all I want is revival and a huge gathering to worship together with Catherine Mullins! (OK, I want an iPad too!)
I have invited hundreds of Detroit region pastors to join with all of us Sunday evening, May 15th in our NEW LOCATION in Warren! Spread the word and lead the charge of revival with us!!

We are RE:launching and RE:establishing as a RE:gional center of RE:vival!
I'll be sharing more details TONIGHT during our main Sunday evening service at Revival Church AND I'll be teaching on EXTREME POWER!
The call is for an explosion of life, power and prophetic unction of the Holy Spirit to rock us all.
As we advance by moving into Warren, we are believing for fresh connections, fresh power and fresh grace to see the mandate of regional revival come to pass.
PROPHETIC REVELATION
Some of our team was ministering with Todd Bentley this weekend, and they received powerful words…that were right on!
AND, I was prophesied over powerfully by key apostolic leaders in Detroit on Friday night! The shaking has commenced!
Get ready, we are in a VERY active and volatile season in Detroit.
See you tonight…and certainly on May 15th! YOU will make my birthday one to remember!
Our NEW LOCATION is at THE TABERNACLE at 14205 12 Mile Rd, Warren, MI 48088
(just 7 miles from our current location!)