Become a member of Revival Church today—either locally OR online!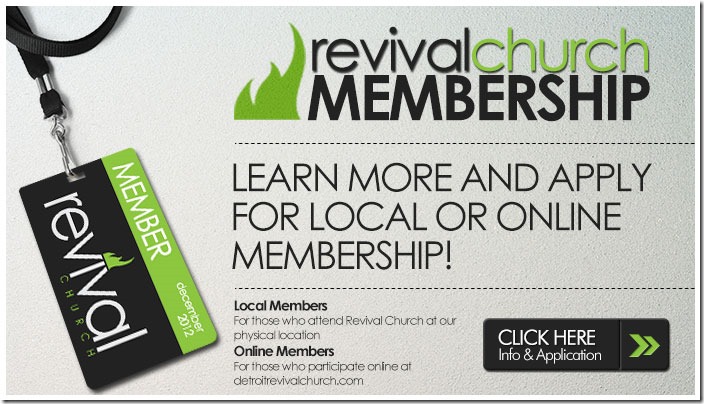 I very regularly hear from people who want to connect more closely with the ministry of Revival Church—both locally, and also quite a bit in other states and nations.
Now it's EASY!
You can APPLY TODAY to become a member of a white hot, passionate and strategic revival movement!
This could be a perfect storm of Holy Spirit activity in the Detroit region.
The next several weeks are going to be extremely powerful and strategic for the Detroit region. The church has an amazing opportunity to unite and breathe fire over Detroit!
TOMORROW THROUGH SUNDAY
Brian Simmons and Catherine Mullins will be at The Crossing in Farmington Friday and Saturday, and then Brian will be at Revival Church in Madison Heights Sunday evening.
FRIDAY, OCTOBER 12TH
Right in the middle of all the action, we scheduled an all night white hot prayer event at our home in Washington Township. Everybody is invited. Contact me at [email protected] for details. You don't want to miss this!
SATURDAY, OCTOBER 20TH
Lindell Cooley and Nathan Morris will bring an impartation from the Brownsville/Bay of the Holy Spirit stream. I absolutely cannot wait for this!!!