Posts Tagged 'relationships'
Friendships are often the glue that hold churches together—but have we gone too far?
When did you last tip-toe out of the sanctuary? When you couldn't say a word to anybody because you were so overwhelmed with the glory of God. ~Leonard Ravenhill
People. They are everywhere, and we are all blessed to have some of them in our lives in a close, personal way. Relationships are the only thing we'll take into eternity, and they are precious. The people in our lives hold value that's beyond measure.
As you read through this message, I in no way want you to think I am devaluing people. Jesus died for all because of his great love. It's a personal love. It's intense and it's laser focused on 7 billion individuals. He has the capacity to be deeply connected to every single one of them (while I, as an admitted introvert, may have room for but a few!).
The struggle I have is just how much our lives, our churches and our daily focus is dependent on connecting with other people. To explain further, I want to propose a question: is it possible that human friendships are more satisfying, important and key to our lives than relationship with Jesus?
And, to get right to the crux of the matter, as one who has either given leadership to or simply attended churches for my entire life, I'm frustrated at the amount of energy, time and resources that are given to drawing, connecting and keeping people. Yes, without hesitation, I will agree that we must invest in people, that we have a mandate to disciple them and we should have a burning desire to see them grow in God. However, we are coming at it from the wrong direction. We must expend every resource to ignite the atmosphere with the never-ending presence of God first.
If you know a church on fire for God, tell me and I'll go. A church where (after) you've gone in, you don't come out the same, believing that God is there (and) you've been in His holy presence! ~Leonard Ravenhill
MY PERSONAL EXPERIENCE
In my own awakening experience nearly 30 years ago, there were most definitely people in my life that God used powerfully to introduce me to him. These people weren't enticing me to come to church with programs and potlucks. Their primary plan wasn't to grow their church, increase participation in their ministry or make some new friends. They were going hard after God, they refused to be diverted, and they invited me along for the ride.
Imitate me, just as I also imitate Christ. 1 Corinthians 11:1 (NKJV)
The church where I was awakened to the love and power of God was not moving in the wrong direction. They loved people, but didn't allow them to become priority. Way of the Cross Church in Dayton, Ohio led faithfully by Pastor Bill Loudermilk was focused on Jesus. That seems like such an obvious analysis of a church. They are focused on Jesus. What I'm attempting to communicate is that it is becoming increasingly rare to find a church that really does this. Many go to great lengths, create amazing programs and jump through impressive hoops to entice people to come, and to convince them they will be loved. Fewer and fewer do the same to entice the Holy Spirit to come and convince him he is loved. The reality is that the more we invest in God, the less time we have to invest in people. Further, the deeper we go in God, the fewer the people who are willing to follow will be.
What if the focus on friendships and affinity groups and potlucks gave way to intercession?
We see this in churches today, in fact. People will flock to small groups, the potlucks, the picnics, the special events and other functions where they can connect with friends. That's not bad, but what if the call was simply to minister to God without any opportunity to connect with other people? What happens when a prayer meeting is called?
Sunday morning (attendance) shows how popular the church is; Sunday night shows how popular the preacher is; (Wednesday) prayer meeting shows how popular God is. ~Leonard Ravenhill
While there were people who opened the door for my awakening in Dayton, Ohio, my focus was most definitely not on them. I appreciated them and will for all eternity. But I didn't go to that church to hang out with them. I was struck with such a holy lightning strike from Heaven that all I wanted to do was hit my face and pray! I wanted to be with God!
The pastor gave me the key to the building, and most every day after work I would go into the sanctuary, turn on some worship music and pace around in the most enjoyable prayer you could imagine. As a young, 21 year-old newly awakened man of God, I was experiencing the true, primary purpose of the church! It wasn't to connect with people. It was to minister to God!
It didn't matter to me who showed up to the services. While I truly enjoyed the relationships with people there, and some of them are great friends to this day, I couldn't imagine going into that building with any other purpose than to encounter Jesus.
How many come to church expecting a confrontation with Deity? ~Leonard Ravenhill
But, today, there are churches everywhere that are falling into the trap of presuming that most of their energy should be spent attracting people in the hopes that they might run into Jesus along the way.
The correct way to do it is to gather those who are willing to pray without ceasing and to focus time, energy, services, money and everything else at our disposal to create a habitat for the presence of God. Then, when people do come, they won't be able to help running into God. He will consume them!
When Solomon had finished praying, fire came down from heaven and consumed the burnt offering and the sacrifices; and the glory of the LORD filled the temple. 2 Chronicles 7:1 (NKJV)

23 And Moses and Aaron went into the tabernacle of meeting, and came out and blessed the people. Then the glory of the LORD appeared to all the people, 24 and fire came out from before the LORD and consumed the burnt offering and the fat on the altar. When all the people saw it, they shouted and fell on their faces. Leviticus 9:23-24 (NKJV)
THE YMCA
Shortly after my great awakening at Way of the Cross Church, I was attending a youth lock-in at a YMCA in Xenia, Ohio. I'll never forget that night.
God was wildly challenging me and drawing me closer to him. There were a few hundred people there enjoying everything from wallyball to basketball to ping-pong.
They had also set up a prayer room in one part of the building. As a young man who was getting blasted by the Holy Spirit with amazing regularity I presumed the room would be full of hungry young men and women of God. Sadly, I was wrong, though the nearly empty room provided me quite an atmosphere to pray in.
The atmosphere was full of the presence of the Holy Spirit and, to date, it was literally one of the most powerful God moments of my life. I was so full of life that I found myself pacing around with lifted hands and a fire in my belly for quite a long, wonderful time.
All of a sudden, I heard something in my spirit.
"John, I want you to give me permission to take your life."
Huh? Where in the world did that thought come from? What an unwelcome interruption it was! I shook it off and moved back into prayer and worship. But, something was wrong. The warm and consuming presence of God had left the room. I didn't realize it then, but God's presence didn't leave the room–it had simply changed. God was honoring me with a serious call to follow Him.
I tried for the next fifteen minutes to enter back into prayer, but I felt entirely alone. No unction, no flow, no passion.
I kept hearing the words, "John, will you let me take your life?"
I finally realized that the warmth of God's presence had transitioned into the challenge of God's purposes. He was testing me. Was I really ready to take up my cross? Was I really in it for Jesus? Or, was I into this Christian life mostly for what I could get out of it? You see, this crossroads question from the most Holy One would result in ensuring my destiny–either in one direction or in the other. And, it wouldn't make any difference if I kept paying tithes, going to church and lifting my hands in worship if I chose the road toward personal satisfaction that fateful night.
The Holy pressure in that dark prayer room was extreme. I honestly thought, beyond any doubt, that the decision I was about to make to my Lord would result in my physical death that very night. The call was that urgent. But, I immediately realized I couldn't stand to live the rest of my life outside of the warmth of the tangible presence of Jesus that I felt as I first entered that room.
"God, if it will result in warming your heart, and in advancing your Kingdom on the Earth, you can take my life. I love you and you are teaching me more about love in this moment than in my previous two decades. I trust you."
The split second I communicated that in my heart, the fire of the Holy Spirit rushed in with power. It was better than any previous experience with God I had ever had. Far better. I was consumed by his love. I was surrendered to him unlike anytime in my life. I was his.
Song of Songs 1:2-4 THE SHULAMITE Let him kiss me with the kisses of his mouth– For your love is better than wine. Because of the fragrance of your good ointments, Your name is ointment poured forth; Therefore the virgins love you. Draw me away! THE DAUGHTERS OF JERUSALEM We will run after you. THE SHULAMITE The king has brought me into his chambers. THE DAUGHTERS OF JERUSALEM We will be glad and rejoice in you. We will remember your love more than wine.
To this day I don't know if God will suddenly take my life–and while I wish to live for a long time on earth, I am longing to live for eternity with my Lover.
You see, my focus that night at the YMCA was not to connect with people. It was to connect with God. In fact, people could have easily gotten in the way of that connect. While there's a place for fun, and that might have been the place for some of the others who were there that night, for many other people, fun and games did get in the way of a God connection.
The empty prayer room was proof.
FIRST THINGS FIRST
Our goal is not to draw people to the church. It's to draw God. The church meeting isn't supposed to be used as an evangelism tool. It's a house of prayer, designed for the Bride of Christ to meet with him.
I'm sick to death of the so-called Christianity of our day. What's supernatural about it? When do people come out of the sanctuary awed and can't speak for an hour because God has been in glory there? Dear God, as soon as they get out, they're talking football, or sports or something or there's going to be a big sale downtown or somewhere. We are not caught up into eternity! ~Leonard Ravenhill
I often say the most obvious evidence of God moving in a church is not a packed house, it's an empty one.
Notice how the passage in 1 Chronicles 7 continues:
1 When Solomon had finished praying, fire came down from heaven and consumed the burnt offering and the sacrifices; and the glory of the LORD filled the temple. 2 And the priests could not enter the house of the LORD, because the glory of the LORD had filled the LORD'S house. 3 When all the children of Israel saw how the fire came down, and the glory of the LORD on the temple, they bowed their faces to the ground on the pavement, and worshiped and praised the LORD, saying: "For He is good, For His mercy endures forever." 2 Chronicles 7:1-3 (NKJV)
Nobody could enter the house of God because God was rightfully in his place. He was first. The focus was on him. His presence was overwhelming and too intense to bear.
The enemy is brilliant at causing us to focus wrongly on human connections, and then to bring strife and disruption to those relationships. In the midst of that chaos, God certainly isn't being enjoyed, worshiped or ministered to as he should be. People are scurrying into and out of the church, engaging with other people, sometimes happy with them, sometimes mad, always focused on those human interactions…while God's presence is nowhere to be found.
How many people leave churches because of human conflicts? It happens many times every day.
I propose we gather together people that are most interested in cultivating an atmosphere where God reigns and where he can manifest in power. If people come, then great. If not, that's OK. I'd rather have a church of 10 burning in the fire of the Holy Spirit instead of a megachurch filled with warm bodies who refuse to minister to God in fiery intercession.
I'd rather have ten people that want God than 10,000 people who want to play church. I want to see the glory of God come so our young people don't have to be told to go to church. ~Leonard Ravenhill
Friend, I'm not going to church to see you, though I do like to see you. I'm going to encounter God and minister to him. That's the passion that consumes my life. Pastor, if your church is more concerned about attracting people and reporting numbers you can count me out. I don't want to be there when Ichabod is nailed above your doorposts.
 And she named the child Ichabod, saying, "The glory has departed from Israel!" because the ark of God had been captured and because of her father-in-law and her husband. 1 Samuel 4:21 (ESV)
Watch: Four dreams reveal the coming failures, betrayals, accusations and disappointments we must prepare for.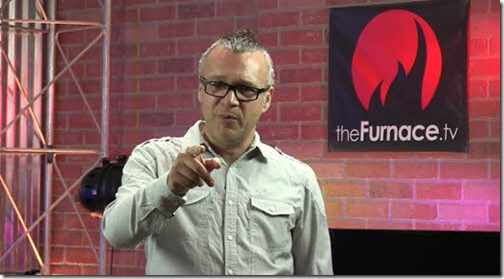 How will we react when people we hold in high regard fail us or even betray us? What if a pastor falls or a spouse rejects our passion for Jesus? Are there fathers and mothers who will disappoint us? Yes, and we must be ready to respond with a right heart.
John shares four dreams he had about this topic that will help prepare you for the falling away of people we hold dear.
FREE food & new friends at our first monthly Meet, Greet & Eat TONIGHT at Revival Church!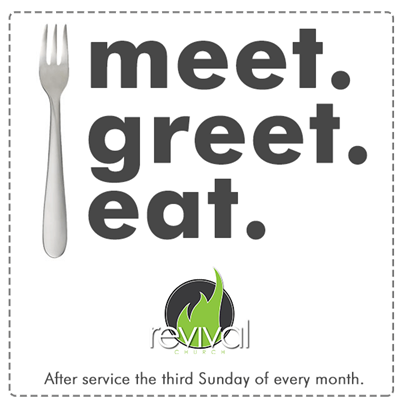 There's a LOT going on at Revival Church. Read below about our new softball team, a new focus at theLab and a brand new culture group!
---
I will be continuing the series TENETS tonight at Revival Church as I share on the Word of God and the differences between the NT and the OT.
I've been told multiple times that it's the focus on the core, foundational truths of scripture that will send us into revival—and I agree.
Then, immediately after service we will have the food ready in the foyer for you to enjoy with old and new friends! The third Sunday of each month we will enjoy connecting together at Meet, Greet and Eat!
REVIVAL CHURCH SOFTBALL
I just have to say that, yes, there is a HUGE difference between 43 years of age and 36. It's been 7+ years since I've played softball (legendary glory years on the Revolution Church softball team in Colorado!), and my body is screaming and aching head to toe!
My skills have diminished, but, it's OK! Talking about relationships and connecting, we all had a blast yesterday in Royal Oak as about 20 Revival Church friends played two games.
Why am I sharing this now? Because we'll be doing it again and again! If you want to connect more deeply relationally, softball is the way to do it! Josh Kearney and I have never been closer—as he plowed into me and flipped me upside down at a play at the plate. Now, that's intimacy!
Talk to Melissa Feliciano if you'd like to play in our next games in a couple of weeks!
NEW FRIDAY NIGHT MISSION AT THELAB
Friday night marked a shift at theLab Prayer Events.
Often through the summer we'll be meeting outside at Port Detroit and moving out in teams into the streets.
This past Friday night we established team captains and they took 2-3 people with them on a prayer journey. We all moved out from our Port Detroit base for 30 minutes and listened to God as he revealed spiritual issues to us.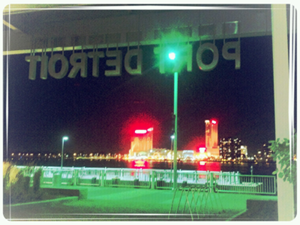 The captains will be gathering all of the data each week so we can develop a plan of action based on the spiritual intelligence we receive. We'll then launch into spiritual warfare, intercession and other plans of action to push back the darkness in Detroit!
I want to invite YOU to join one of our several teams! It is a great way to get connected into some (more!) great relationships and to catch the vision of Revival Church! You will LOVE theLab on Friday nights!
NEW CULTURE GROUP: "Lord, Lord-Proof" Your Life
This Wednesday 6/20, we'll be looking at how to keep from being surprised on your Judgment Day. We're also going to be demonstrating how to make the Bible "come alive" when you read it and how to see truth in the Scriptures by the Light of Holy Spirit.
Come on out and be blessed!
Ed Hull
1466 Lochmoor, Grosse Pointe Woods