Posts Tagged 'resistance'
A strategy of self-preservation will result in a modified, powerless message that draws people to you instead of God.
If you are called as a prophet, you will feel moved to root out and to pull down, and to destroy and to throw down, and to build and to plant (see Jeremiah 1:10). Intense spiritual warfare will be a frequent reality in your life. You will have a sense – a "knowing" – that you are being called to walk a narrower path than some around you. You will feel a sense of duty to honor God's will and be crushed with godly sorrow when you misstep. ~Jennifer LeClaire
So many don't have a clear ministry goal, so I thought I'd offer one here. This is the calling of the end-time messenger:
The chief priests and the teachers of the law heard this and began looking for a way to kill him, for they feared him, because the whole crowd was amazed at his teaching. Mark 11:18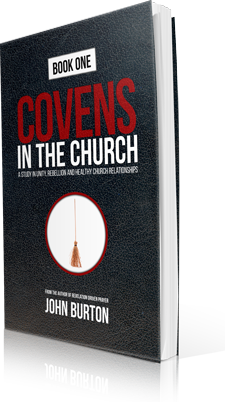 The call is to teach in such a way that people actually want to kill you! What a life mission that is!
Woe to you when all men speak well of you, for that is how their fathers treated the false prophets. Luke 6:26
While true prophets were hated, excluded, reviled, spurned, beaten, tortured, and killed (cf. Heb. 11:32-38), false prophets were well spoken of, for they prophesied what people wanted to hear. This is a warning against seeking the approval of the world rather than being faithful to God.
ESV Study Bible, The: English Standard Version.
There is a GREAT fallacy that has castrated the messages of the end-times: We have to appear to be humble, meek and loving.
I deal with this in detail in my article The Great Love Deception. The thought is that we must expend energy to convince people that we are humble, when that mandate is simply not found in Scripture. We are to BE humble, and that humility very often manifests as a fierce, fearless anger against the spirit of the age. The goal isn't to affirm others when challenge and correction is necessary. We aren't to put on a plastic smile with alligator tears pouring down to convince people we care.
Of course, we aren't to be careless or unloving either. We just preach with a broken heart and the fear of the Lord. The messages in the Word are so often radically offensive that we just let the Holy Spirit do the work.
There are ignored, shunned messages that are coursing throughout the Bible that must be taught again—with such conviction that the religious, independent, self-serving resistors will want to eliminate us.
Thank God for those who have not shrunk back from preaching "negative" messages. People like Leonard Ravenhill, David Wilkerson and others have refused to shut up when the critics attack. We must boldly proclaim the Word of the Lord, no matter how bad of a light it shines on us or how open it leaves us to scrutiny.
Here's one example of such a message:
SUBMISSION TO AUTHORITY
Submission to authority. GASP! Yes, I said it. Clearly, since I've been focusing on this topic in recent Facebook and Twitter posts, I must be reacting to some people who just won't submit to my authority, right? I am overbearing, self-centered and insecure…motivated by my need for people to submit to me. Ha! Wrong. It has nothing whatsoever to do with me or my personal endeavors. (I actually just chuckled as I wrote this.)
On the contrary, this message is a core life message of our ministry that God has required me to communicate, and it's not uncommon for me to spend a lot of time teaching on it. My book Covens in the Church addresses this issue in detail and I've been teaching on it in our school and at other venues for years. I spend time counseling people who are ready to leave their church due to wounding, controlling pastors and other very real issues. Simply, it's a clear, scriptural and healthy message that most pastors avoid teaching due to their fear of accusation. However, pastors would do well to embrace it and teach it with boldness. The Absalom spirit would be diffused before he even began to operate.
But, unfortunately, the fear of accusation is too often too great.
Pastors don't want people to presume they are being controlling, manipulative and self-serving by teaching on this particular topic, so they ignore it entirely—to the detriment of the church. Today people are scattered, disconnected and driven by a casual, independent spirit that has greatly compromised the mission of the church and has left them unhealed, bitter and defensive. This is a direct result of selling people a spiritual eat-what-you-want buffet instead of calling people as holy soldiers to sign up to die.
You see, I'm more concerned about the corporate mission of the church to set multiplied millions of people free than I am the reaction of the resistant religious (or true brothers and sisters in Christ who simply disagree) when teaching on submission to authority. Beyond that, I'm exhilarated by people who were once operating in a religious, independent spirit finding freedom through the message of healthy submission. It's a win/win!
When people submit, the enemy tells them they are in bondage, but God reveals they are free!
From Covens in the Church:
The enemy has caused many to believe that we can't experience freedom while being submitted. This is simply not true.

Freedom from authority is rebellion.
Freedom in the absence of authority is anarchy.
Freedom under authority is liberty.

Why is it so critical that this sensitive issue be discussed? I'm fully aware that many have been wounded by poor leaders in their lives. While some difficult points will be discussed over the next several pages, it must be made clear now that while God desires leaders to serve with great love, humility, passion and care, there are some in the body who simply do not do so. While God will hold those leaders deeply accountable for their leadership, God will hold the rest of us accountable for how we respond to them.

The call is not to validate poor leadership. It's to validate leaders who, in their weakness, were positioned by God. It's to ensure that we go through the proper processes in the face of disagreement so as to keep all of us as holy soldiers in position. We simply must serve the greater mission in love and mature to the place where we can trust an infallible God, who is the one who actually appointed our leaders. We are to allow God to work with and through those leaders, who are without question weak and fallible (as we all are). If we don't, the greater mission of the church is compromised. A failed mission at this stage of Church history is not an option, and we must weather some mighty storms if we are to succeed.
God needs these messages to be released! We can't be afraid of teachings like this having the appearance of being self-serving. We can't back down when the accusation flies. We must preach truth, take the hits, let our pride and ego die and trust that God's wisdom in the Word will set the masses free.
Submission to authority is dealt with clearly in Scripture, and it's critical for us to understand it, and communicate it without apology…because the church today has been compromised by a casual, self-interested people. We need to see a passionate army that's locked in and unoffendable and ready to serve with precision at the sound of the alarm.
I continually run into people who are offended at pastors and other authorities in their lives, and they have absolutely no idea that they are largely disqualified from effective ministry until they rectify that. Why? Because nobody is teaching them about this critical reality.
They are stunned when I start to unpack the issues and share about healthy submission to their previous leaders. They most always had no idea how they should have acted toward them. Some of them have lived in defeat for decades due to this issue! God wants them free! I am much more afraid of God than I am of man, so the accusations that will be hurled won't hurt as much as if God was bringing judgment to me!
"You will lose your job, and then die."
I was talking with a powerful, humble man of God in another nation recently. He shared a fearful story that highlights how serious God is about honoring and submitting to authority.
A lady was making inappropriate advances toward this pastor, and while initially subtle, she became more emboldened as time when on. She was initially counseled and ultimately removed from the church. She became deceptive and would attempt to make contact with him via a false name. Eventually, the pastor said, "If you don't stop inappropriately touching the man of God, you will lose your job, and then, if you still don't repent, you will die."
Within weeks she lost her job. Then she died. The man of God conducted her funeral.
That is why many among you are weak and sick, and a number of you have fallen asleep. But if we judged ourselves, we would not come under judgment. 1 Corinthians 11:30-31
This is just one example of necessary, costly end-time messages. Will you preach the truth, or just the part that draws people to you?
EXPECT TROUBLE
"Do not suppose that I have come to bring peace to the earth. I did not come to bring peace, but a sword. For I have come to turn "'a man against his father, a daughter against her mother, a daughter-in-law against her mother-in-law– a man's enemies will be the members of his own household.' "Anyone who loves his father or mother more than me is not worthy of me; anyone who loves his son or daughter more than me is not worthy of me; and anyone who does not take his cross and follow me is not worthy of me. Whoever finds his life will lose it, and whoever loses his life for my sake will find it. Matthew 10:34-39
The messages we carry should absolutely provoke people out of compromise, deception, apathy and slumber—and into challenging, costly, inconvenient and absolutely glorious truth.
Such messages might include calls to repentance and holiness, Hell and demons, unbiblical grace or unbiblical prosperity…and on and on.
Or, how about…Tithe. There I go again! If I talk about tithing, I clearly must want to use people and manipulate them so I can be more financially secure, right? Come on.
I've actually heard pastors say that they refuse to teach on financial giving because they want to gain people's trust. I suppose their wisdom surpasses the wisdom of scripture?
Jesus talked about money more than any other topic other than the Kingdom of God. Maybe instead of avoiding the topic of tithing and giving so people will like us better, we should expose the demon named Mammon that is attached to so many of them today. Maybe instead of focusing on our own ministry and on self-preservation, we can actually preach the Word and set the captives free!
When you carry burning messages in your spirit, you have to know that the release of these messages will result in rejection, accusation and a fierce resistance by the religious spirits around us.
But the Pharisees went out and plotted how they might kill Jesus. Matthew 12:14
Again the Jews picked up stones to stone him, but Jesus said to them, "I have shown you many great miracles from the Father. For which of these do you stone me?" John 10:31-32
Even Jesus' message was shut down by accusers and aggressors due to the trouble (salvation) he was bringing to the Earth:
After this, Jesus went around in Galilee, purposely staying away from Judea because the Jews there were waiting to take his life. John 7:1

So from that day on they plotted to take his life. Therefore Jesus no longer moved about publicly among the Jews. Instead he withdrew to a region near the desert, to a village called Ephraim, where he stayed with his disciples. John 11:53-54
THE SPIRITUAL AND RELIGIOUS
In ministry, we must understand that MOST of those we are preaching to will soundly reject our message and will attack with a vengeance—oh, and these people are the spiritual and religious among us.
From that time on Jesus began to explain to his disciples that he must go to Jerusalem and suffer many things at the hands of the elders, chief priests and teachers of the law, and that he must be killed and on the third day be raised to life. Matthew 16:21
Preaching of the Word, whether it's from behind a pulpit or in sound bites on Facebook and Twitter will always divide. Always.
It will provoke, trouble, challenge and set a standard. The problems come when that standard is higher than the standards of the religious.
Take six months and talk about nothing but holiness, repentance and Hell. I dare you.
Your attacks won't come from the lost. The lost is actually waiting for a church that will have the guts to stand with such conviction. The assaults will come from your friends and family.
Read this in full:
Joseph had a dream, and when he told it to his brothers, they hated him all the more. He said to them, "Listen to this dream I had: We were binding sheaves of grain out in the field when suddenly my sheaf rose and stood upright, while your sheaves gathered around mine and bowed down to it." His brothers said to him, "Do you intend to reign over us? Will you actually rule us?" And they hated him all the more because of his dream and what he had said. Then he had another dream, and he told it to his brothers. "Listen," he said, "I had another dream, and this time the sun and moon and eleven stars were bowing down to me." When he told his father as well as his brothers, his father rebuked him and said, "What is this dream you had? Will your mother and I and your brothers actually come and bow down to the ground before you?" His brothers were jealous of him, but his father kept the matter in mind. Genesis 37:5-11
It seems every time I hear someone teach on this passage, they presume that Joseph was arrogant, that the problem was with Joseph for communicating what God had revealed to him!
We have become so resistant of bold, provoking, disturbing messages of God that we accuse the messenger of pride or arrogance when they simply reveal the truth! Has this fear stopped you? Repent. It didn't stop Joseph.
It was actually every one of his brothers and his parents that wrestled with pride, not Joseph!
Notice how his father ultimately responded rightly in his heart by keeping the matter in mind.
However, we know the story—his family set out to destroy him…simply because of communicating a message from God!
"…So Joseph went after his brothers and found them near Dothan. But they saw him in the distance, and before he reached them, they plotted to kill him. Genesis 37:17-18
Those close to you must be expected to react wrongly toward you! Don't presume you are off track when the arrows start flying! Stay humble, stay teachable, but simply know that the more pure your truth, the more violent the attacks will be.
(By the way, those who read this and are rising up in indignation will still presume I'm affirming arrogance—even though I just wrote that we must stay humble and teachable. Read it again…I affirm humility and teachablity. OK?)
True humility results in true boldness that can look very much like aggression as the fear of man has disappeared. The fear of God takes over.
False humility results in false love that is focused on being affirmed instead of setting the captives free.
Isn't this the carpenter? Isn't this Mary's son and the brother of James, Joseph, Judas and Simon? Aren't his sisters here with us?" And they took offense at him. Mark 6:3
Jesus said to them, "Only in his hometown, among his relatives and in his own house is a prophet without honor." Mark 6:4
PRESSURE FROM THE CROWD
Get a backbone.
If you can't stand for truth in the face of resistance, what good are you? What impact will you have?
At once the girl hurried in to the king with the request: "I want you to give me right now the head of John the Baptist on a platter." The king was greatly distressed, but because of his oaths and his dinner guests, he did not want to refuse her. So he immediately sent an executioner with orders to bring John's head. The man went, beheaded John in the prison, and brought back his head on a platter. He presented it to the girl, and she gave it to her mother. Mark 6:25-28
When your family and friends and those you are trying to impress are in the picture, will you hold back or preach truth? Will you stay silent or sound an alarm?
Wanting to satisfy the crowd, Pilate released Barabbas to them. He had Jesus flogged, and handed him over to be crucified. Mark 15:15
A sign of a growing ministry just may be small numbers and a message that will be rejected by even the most devoted Christians you know. Will you be OK with that?
Near the cross of Jesus stood his mother, his mother's sister, Mary the wife of Clopas, and Mary Magdalene. When Jesus saw his mother there, and the disciple whom he loved standing nearby, he said to his mother, "Dear woman, here is your son," and to the disciple, "Here is your mother." From that time on, this disciple took her into his home. John 19:25-27
If you are unmoved, God will give you such perfect, pure and life-changing relationships with those who will die daily with you…who will not forsake you when you bring the offensive messages of the Word…and you will be marked as a true minister of the Most High God for all eternity.
When the crowds come, get ready to follow the fearless example of Peter in Acts 2:
"Men of Israel, listen to this: Jesus of Nazareth was a man accredited by God to you by miracles, wonders and signs, which God did among you through him, as you yourselves know. This man was handed over to you by God's set purpose and foreknowledge; and you, with the help of wicked men, put him to death by nailing him to the cross. Acts 2:22-23
Trust truth. Preach truth. Don't temper it. Don't hide from the offensive issues. Most will reject you. Some will hate you. A remnant will thank you. God will celebrate you for eternity.
Today's church has stricken a sympathetic pose in the hopes that it will help turn hearts. It won't.
We love old saints, missionaries, martyrs and reformers… We will do anything except imitate them.- Leonard Ravenhill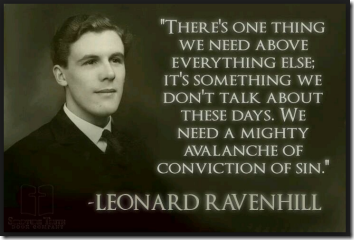 Enough! Today's passive reaction to a vile culture is killing the church!
We have become little more than a socially aware sympathetic ear to a culture that, if we are honest, we have sold our birthright to as well.
The emerging strategies to impact culture today look little like the powerful, bold, prophetic messages that were delivered by the burning messengers of old.
In today's religiously correct society (yes, I'm talking to the Spirit-filled church) the primary methods of evangelism and cultural impact are driven by human sympathy instead of the supernatural revelation of the Word of God.
We are being nice, cautious, soft-spoken and relevant while convincing ourselves that the true Church is advancing because of it! It's time our messages result in the mass exodus of our friends and the ferocious resistance of our enemies!
"Why in God's name do you expect to be accepted everywhere? How is it the world couldn't get on with the holiest man that ever lived, and it can get on with you and me?" ~ Leonard Ravenhill
The offense of the cross has been traded for appealing camaraderie in marginalized, religious social structures that couldn't be further from the model of the biblical church.
I am astonished that you are so quickly deserting the one who called you by the grace of Christ and are turning to a different gospel– which is really no gospel at all. Evidently some people are throwing you into confusion and are trying to pervert the gospel of Christ. But even if we or an angel from heaven should preach a gospel other than the one we preached to you, let him be eternally condemned! As we have already said, so now I say again: If anybody is preaching to you a gospel other than what you accepted, let him be eternally condemned! Am I now trying to win the approval of men, or of God? Or am I trying to please men? If I were still trying to please men, I would not be a servant of Christ. Galatians 1:6-10
If we don't change our approach by adopting the historic blueprint of preaching holiness in light of the realities of both Heaven and Hell, Christianity will become little more than a myth or fable to nearly every person on the planet.
"The only reason some of us are not exiled or thrown into prison is simply because we do not preach as fervently and as sternly as did Paul, John, Peter and others. This modern "santa claus" religion that is sweeping country today is not the religion Jesus taught and John practiced." ~Oliver B. Greene

"It is not enough to do God's work; it must be done in His way and for His credit." ~ Erwin Lutzer
Duck Dynasty & Phil Robertson opposed by…a Spirit-filled mega-church pastor?
When I read a Charisma Magazine article today about Carl Lentz, the pastor of Hillsong NYC, standing in opposition to public messages regarding homosexuality, I couldn't stay silent. Can you imagine Leonard Ravenhill saying what this pastor said? How far has the church fallen? Very, very far.
While Duck Dynasty's Phil Robertson is currently facing serious backlash in the wake of his comments about homosexuality, a popular New York City pastor has made it clear he will not take a public stance on the controversial issue.

Carl Lentz, who leads megachurch Hillsong NYC, told Katie Couric in an interview on her self-titled show that he did not believe he had a "moral imperative to speak publicly about some of these more controversial issues" because, he says, "We try to be like Jesus."

"Very rarely did Jesus ever talk about morality or social issues," the 35-year-old pastor explained in a pre-recorded interview that aired Thursday. "It was about the deeper things of the heart, and often people want to talk about behavior modification. Our church isn't about that."

When Couric asked Lentz if his church has a position on issues like gay marriage, he said, "We have a stance on love, and everything else, we have conversations."
Sure, it's great to have conversations. It's important to walk with people through their struggles. But, he actually said that he refuses to make a public stand on homosexuality! Does he forget that Jesus, Paul and others had no problem whatsoever taking a public stand?
"If Jesus had preached the same message that ministers preach today, He would never have been crucified." ~ Leonard Ravenhill

Our Christianity is degenerating into a middle class culture, a comfortable nostalgia, in the avoidance of the Cross of Christ Jesus. ~ Art Katz
Is it possible that our churches are full of people who have been seduced by culture and, thus, blinded by God himself?
"He has blinded their eyes and deadened their hearts, so they can neither see with their eyes, nor understand with their hearts, nor turn–and I would heal them." Isaiah said this because he saw Jesus' glory and spoke about him. Yet at the same time many even among the leaders believed in him. But because of the Pharisees they would not confess their faith for fear they would be put out of the synagogue; for they loved praise from men more than praise from God. John 12:40-43

as it is written: "God gave them a spirit of stupor, eyes so that they could not see and ears so that they could not hear, to this very day." Romans 11:8
When preaching truth is avoided due to fear that most will reject it, the fruit of our ministry will be little more than a gathering of spiritually blind people—people who have rejected God and who are rejected by God.
This is the verdict: Light has come into the world, but men loved darkness instead of light because their deeds were evil. John 3:19
We cannot avoid the controversial social topics of our day (which, in fact aren't controversial, they are simply resisted by blinded people). We need a bold prophetic people who will renounce the shameful ways of the world and who will refuse to distort the Word of God!
Rather, we have renounced secret and shameful ways; we do not use deception, nor do we distort the word of God. On the contrary, by setting forth the truth plainly we commend ourselves to every man's conscience in the sight of God. And even if our gospel is veiled, it is veiled to those who are perishing. The god of this age has blinded the minds of unbelievers, so that they cannot see the light of the gospel of the glory of Christ, who is the image of God. For we do not preach ourselves, but Jesus Christ as Lord, and ourselves as your servants for Jesus' sake. 2 Corinthians 4:2-5
Love
When did the definition of biblical love shift to mean little more than human sympathy?
I wrote extensively on this topic in an article that should awaken you to the reality of true love. You can read it in a new window here: https://burton.tv/2013/09/21/the-great-love-deception-a-false-love-movement-is-on-the-rise/
The passage so often trumpeted in today's watered-down Christian evangelism culture is in Romans 2:
You, therefore, have no excuse, you who pass judgment on someone else, for at whatever point you judge the other, you are condemning yourself, because you who pass judgment do the same things. Now we know that God's judgment against those who do such things is based on truth. So when you, a mere man, pass judgment on them and yet do the same things, do you think you will escape God's judgment? Or do you show contempt for the riches of his kindness, tolerance and patience, not realizing that God's kindness leads you toward repentance? Romans 2:1-4
God's kindness leads us toward repentance. This is truth! Without question.
However, this has to be applied appropriately. What this passage is saying is that we can't be cruel and spiteful and condemning when people don't live up to biblical standards. There is a nasty spirit out there that can lead people to operate much like Westboro Baptist Church who terribly and unapologetically pronounces condemnation on people. They cry out, "God hates fags!" They picket funerals of people who didn't live up to their standards. It's this type of approach that God is dealing with here. He's reminding us that he is kind by not judging us prematurely. He's longsuffering.
What it doesn't say is that we put on some cheesy smile, affirm people's apathy and casually nudge them toward the light at the end of their dark tunnel. Being kind does not mean being passive. It doesn't mean we lose the fire in our bellies. It doesn't mean we don't have unction. It doesn't mean we don't have a fierce disposition as we renounce sin and reveal both the fires of God's heart and the fires of an eternal Hell.
Preaching truth won't cause most to cozy up to us. It will cause most to hate us.
All men will hate you because of me, but he who stands firm to the end will be saved. Mark 13:13
Please understand—this means that very possibly most in your current church will begin to hate you (though they may not publically admit it) when you call them higher than they are willing to go. Pastors will despise you too. A life surrendered to the cross in love is threatening and offensive as it reveals the lesser commitments of those around you.
Yesterday's prophets focused on causing people problems, and today's on fixing people's problems. Pastors, do you understand that you are called to trouble the saints? You are called to wreck their pursuits of satisfaction while calling them to die. I'm not talking about taking a week or two out of the year to mention consecration, Hell or the cross. I mean the very culture of your ministry must be threatening, volatile and burning—like a volcano that impacts society hundreds of miles around.
God did not save Paul from the consequences of being Pauline. Men vowed to kill him, because He was a perpetuation of Jesus Christ Himself. ~ Art Katz
It's time that we understand that our love-driven preaching of truth will cause most to hate us. The plumb-line of truth isn't the level of response it generates. The greater the truth, the greater the resistance by both the world and the church. Mega-churches can easily shrink from ten thousand members to less than a hundred when the offensive, costly message of the cross is preached with power—and churches of one hundred can impact millions.
"If you're going to be a true Christian, I'll tell you one thing amongst others: it'll be a lonely life. It's a narrow way and it becomes narrower and narrower and narrower." ~ Leonard Ravenhill

"All you have to do is get in a closer walk with God and you'll find your enemies are in your own church." ~ Leonard Ravenhill
Listen, we are absolutely kidding ourselves if we think simply being nice is going to result in mass salvations. Being nice can't result in that—but preaching truth can.
I propose that it was Leonard Ravenhill's deep love that provoked so many people to offense, and so many to freedom, and not his sober, intrusive, irritating attitude.
"What's the condition of America like, spiritually, tonight? Zero. Why? Because we've got blind men coming out of seminaries. Men there don't teach them; they don't hear a word about Hell. They're blind themselves, and as blind men, they lead the blind and they go to Hell." ~ Leonard Ravenhill
Wrath
How is it that we have fallen for the lie that toning down truth in such a way that people will cozy up on the couch next to a flesh-warming fireplace to listen to our spiritualized human wisdom is an appropriate strategy?
Our goal is NOT to gain more hearers! That approach will always result in compromised truth—always. The goal is to preach undiluted truth that results in extreme reaction—both for and against. If there is not a provocation in people's inner man, than we have to question whether it's truth being delivered or or if it's Christianized philosophy.
When is the last time you've heard a message to our nation that includes Hell and God's wrath as focal points? Today's pop-religion rejects such approaches as unloving, even though they are clearly communicated in scripture.
 The wrath of God is being revealed from heaven against all the godlessness and wickedness of men who suppress the truth by their wickedness, since what may be known about God is plain to them, because God has made it plain to them. Romans 1:18-19
Is it possible the obnoxious street preacher with a megaphone is closer to preaching uncompromised truth than most pastors with a growing audience? I do think that may often be the case.
Christian! It is time to pull out the ancient messages from generations ago and shock a comfortably resistant culture with the truth of eternal torment in Hell, God's judgment and his wrath that is currently resting on the unrepentant! Authentic Christians will celebrate even the most offensive, troubling message of the cross while the rest will resist it. Do you want to know who's truly in line with scripture as authentic Christians? Preach truth and watch the pretenders get offended and scatter.
"It is a poor sermon that gives no offense; that neither makes the hearer displeased with himself nor with the preacher"   ~George Whitefield
If we truly flow in God's love we will unapologetically preach the truth of God's wrath! Those two topics aren't mutually exclusive, they are intertwined and flowing from the same heart of God.
There is no want of power in God to cast wicked men into hell at any moment. Men's hands cannot be strong when God rises up. The strongest have no power to resist him, nor can any deliver out of his hands. — He is not only able to cast wicked men into hell, but he can most easily do it.

They are now the objects of that very same anger and wrath of God, that is expressed in the torments of hell. And the reason why they do not go down to hell at each moment, is not because God, in whose power they are, is not then very angry with them; as he is with many miserable creatures now tormented in hell, who there feel and bear the fierceness of his wrath. Yea, God is a great deal more angry with great numbers that are now on earth: yea, doubtless, with many that are now in this congregation, who it may be are at ease, than he is with many of those who are now in the flames of hell.

So that it is not because God is unmindful of their wickedness, and does not resent it, that he does not let loose his hand and cut them off. God is not altogether such an one as themselves, though they may imagine him to be so. The wrath of God burns against them, their damnation does not slumber; the pit is prepared, the fire is made ready, the furnace is now hot, ready to receive them; the flames do now rage and glow. The glittering sword is whet, and held over them, and the pit hath opened its mouth under them. 

The wrath of God is like great waters that are dammed for the present; they increase more and more, and rise higher and higher, till an outlet is given; and the longer the stream is stopped, the more rapid and mighty is its course, when once it is let loose. It is true, that judgment against your evil works has not been executed hitherto; the floods of God's vengeance have been withheld; but your guilt in the mean time is constantly increasing, and you are every day treasuring up more wrath; the waters are constantly rising, and waxing more and more mighty; and there is nothing but the mere pleasure of God, that holds the waters back, that are unwilling to be stopped, and press hard to go forward. If God should only withdraw his hand from the flood-gate, it would immediately fly open, and the fiery floods of the fierceness and wrath of God, would rush forth with inconceivable fury, and would come upon you with omnipotent power; and if your strength were ten thousand times greater than it is, yea, ten thousand times greater than the strength of the stoutest, sturdiest devil in hell, it would be nothing to withstand or endure it.

O sinner! Consider the fearful danger you are in: it is a great furnace of wrath, a wide and bottomless pit, full of the fire of wrath, that you are held over in the hand of that God, whose wrath is provoked and incensed as much against you, as against many of the damned in hell. You hang by a slender thread, with the flames of divine wrath flashing about it, and ready every moment to singe it, and burn it asunder; and you have no interest in any Mediator, and nothing to lay hold of to save yourself, nothing to keep off the flames of wrath, nothing of your own, nothing that you ever have done, nothing that you can do, to induce God to spare you one moment. — And consider here more particularly. ~ Jonathan Edwards
Homosexual Agenda
The church's response to the aggressive, militant homosexual agenda has been laughable at best. Attempts at relevance have resulted in being rejected both as Christians and as friends. They see right through us.
We've fallen for the fallacy that being nice equals loving people—and somehow that strategy gives us the best shot at winning them to Jesus. We've bitten at their accusations of intolerance, and we've surrendered our prophetic mantle. In fear of coming across as intolerant and unloving, biblical truth has been silenced. God's methods have been traded for human wisdom in the hopes that it will result in peace, common ground and changed hearts.
"If the Holy Spirit guides us, He will do it according to the Scriptures and never contrary to them." ~George Muller
First, it's time that we understand that our primary goal isn't to attempt to win everybody to Jesus via sympathetic strategies! It is to worship & reveal Jesus in the spirit of truth—and to function in the Holy Spirit as we reveal Jesus to the nations. Keep in mind, when Jesus is revealed as he truly is, he, and we, will be despised by most. That's why our goal simply cannot be winning everybody. That just won't happen. But, when we trust truth, the remnant will be revealed.
Historically when truth is preached, the core desire has always been to reveal Jesus to as many people as possible with the understanding that the extremely high majority will say no. They will reject Jesus when he is revealed as he truly is. It's only a quasi-Jesus that's accepted at a high level today. A Jesus that doesn't exist.
"The Jesus that men want to see is not the Jesus they really need to see." ~G. Campbell Morgan
The spirit behind the homosexual agenda is so destructive that we cannot use relational, sympathetic methods in an attempt to eradicate it.
We must have bold, offensive, authoritative, confrontational preaching that's anointed by the Holy Spirit to tear down the arguments that are being embraced by by our culture, media and churches.
"The first duty of the gospel preacher is to declare God's law and to show the nature of sin."  ~Martin Luther
God himself is extreme in the way he deals with those who are vile and unrepentant. How is it that we think we can casually woo them in when God's strategy is to turn them over to their desires?
Therefore God gave them over in the sinful desires of their hearts to sexual impurity for the degrading of their bodies with one another. Romans 1:24
Do you not see how successful that evil spirit has become?
All it takes is Phil Robertson to very simply affirm classic, historic biblical truth to set off a firestorm!
Will someone please trumpet the truth that homosexuals will not enter Heaven? Will someone let them know? Will someone reveal the undeniable truth that homosexuals will spend eternity in torment beyond our capacity to fathom? Will someone love them enough to warn them of the crisis that's ahead? Is telling someone with a gun in his hand that he'll go to prison for life if he pulls the trigger hatred? Intolerance? No! It's love!
Because of this, God gave them over to shameful lusts. Even their women exchanged natural relations for unnatural ones. In the same way the men also abandoned natural relations with women and were inflamed with lust for one another. Men committed indecent acts with other men, and received in themselves the due penalty for their perversion. Romans 1:26-27
God gave them over to their lusts—and they are under penalty for their perversion. The Bible makes this clear, yet we are afraid to make this known!
Their future is sure unless they repent! God wasn't subtle or relevant or sweet as he revealed this:
Furthermore, since they did not think it worthwhile to retain the knowledge of God, he gave them over to a depraved mind, to do what ought not to be done. They have become filled with every kind of wickedness, evil, greed and depravity. They are full of envy, murder, strife, deceit and malice. They are gossips, slanderers, God-haters, insolent, arrogant and boastful; they invent ways of doing evil; they disobey their parents; they are senseless, faithless, heartless, ruthless. Although they know God's righteous decree that those who do such things deserve death, they not only continue to do these very things but also approve of those who practice them. Romans 1:28-32
The accusation against preaching this way is that we are unloving, hateful and angry. Intolerant. Arrogant. Not nice.
We don't have to defend ourselves. God will truly judge us if we are operating in a spirit of hate or pride. That is sure. But we don't have to defend scripture. It stands on its own.
We must stand against the spirit of the age however it manifests. We have to stand for holiness. We can't presume that many will respond. We can't modify the message in hopes that more will receive it. We must present God and his Truth accurately.
It's time to expose the darkness! If we don't, than the blood of many will be on our hands. We live in a culture where Romans chapter one is playing out before our eyes. People are full of greed, strife, gossip, disobedience and every kind of wickedness—and God says that they deserve death! God says that! Is he unloving?
Who will warn the world of its impending destruction? If we only tell them that God loves them, that is an insufficient, incomplete message! Definition must be given to that truth as it can be presumed that God's love equates to his indifference. God is not indifferent. He is longsuffering but not tolerant!
God loves homosexuals, adulterers, gossips and the others who are willfully gripped by the powers of darkness—but that looks very different than we might presume. His anger and wrath are on them at the same time he is loving them!
Somehow we've fallen for the lie that hiding the fact that God's wrath remains on the unrepentant will result in them wanting to get saved more quickly. We must never trade biblical truth for human wisdom! We can't veil truth! It must be preached and we must trust God's wisdom!
Take no part in the unfruitful works of darkness, but instead expose them. Ephesians 5:11
The method we must embrace is a sharp, clear call to repentance! Sympathy won't do it. Pop-psychology won't do it. A demand for holiness in our nation must be decreed!
This powerful spirit of the age has nearly overtaken the church today.
We are entertained in media by the very things that required the death of the one we say we love.
It's shocking that calls to holiness IN THE CHURCH are resisted and those delivering the message are called angry legalists!
No, it's not OK to listen to cuss words in a movie! It's not OK to see nudity! It's not OK to play first person shooters! It's NOT OK. We have been desensitized by crafty demonic spirits and it's time to shut them down! How can we presume to have any authority to confront the homosexual spirit in our culture if we ourselves think lustful thoughts? We don't have any authority whatsoever when we embrace the very spirits we are attempting to rebuke. It's time to repent church! Wake up!
I know your deeds, that you are neither cold nor hot. I wish you were either one or the other! So, because you are lukewarm–neither hot nor cold–I am about to spit you out of my mouth. You say, 'I am rich; I have acquired wealth and do not need a thing.' But you do not realize that you are wretched, pitiful, poor, blind and naked. I counsel you to buy from me gold refined in the fire, so you can become rich; and white clothes to wear, so you can cover your shameful nakedness; and salve to put on your eyes, so you can see. Those whom I love I rebuke and discipline. So be earnest, and repent. Revelation 3:15-19
May their eyes be darkened so they cannot see, and their backs be bent forever. Pour out your wrath on them; let your fierce anger overtake them. May their place be deserted; let there be no one to dwell in their tents. For they persecute those you wound and talk about the pain of those you hurt. Charge them with crime upon crime; do not let them share in your salvation. May they be blotted out of the book of life and not be listed with the righteous. Psalm 69:23-28
This is hard core!
The answer is simple—repent! The church must see prophetic messengers arise who will boldly awaken sleepers, expose the spirit of the age and call people out of clearly defined darkness!
Almost Homosexual
As I conclude this message, I am going to include, in full, one of the most important messages I've ever given:
Almost homosexual: A crisis in the church
After I woke up from a significant dream about Ellen DeGeneres, I read my verse of the day… here it is:
Colossians 4:5 Be wise when you engage with those outside the faith community; make the most of every moment and every encounter.
I felt God had a message of love for Ellen that I should try to get to her.
I decided to email Ellen. I have no idea if she will ever get it, but I pray she does.
Here's what I sent to Ellen DeGeneres:
Here's a strange story for ya! I'm a pastor & author, and I had a dream about you last night. It was crazy long and detailed and the first two part dream I've had (I got up to go to the bathroom in the middle and the dream continued after I went back to sleep).

You aren't someone I think about often at all (sorry!), so I have a feeling God may have dropped that dream on me. It started with you at the Academy Awards (or something similar) and you called me on stage from the audience. I was overwhelmed with grief and whispered to you, "Please forgive me for judging you."

Later, you went on to share with me from your heart about some pain and you talked about your mom. Later on I met your mom and your brother at their home. (I didn't realize you had a brother until I googled it just a moment ago.)

There were other pieces to the dream, but I thought I'd leave it at that for now.

A little about me; I may appear to fit the stereotype as I do believe any lifestyle that embraces activities that God, in his wisdom, deems unhealthy must be avoided. Homosexuality included. However, what's also included is pride, which the Christian church is often steeped in. So is selfish ambition and having cold love. All deadly, all have hit the church at large. Again, please forgive me.

After the dream I decided to preach tonight on a crazy controversial message calling the church to repentance titled, "Almost Homosexual: The Church in Crisis."

God likes you, he loves you. Me too.
I'd strongly encourage you to listen to this powerful teaching & intercession for Ellen from a Revival Church service here:
As I begin this urgent and troubling prophetic message, I must do my best to make several points extremely clear.
God is passionately jealous and zealous for his beautiful bride, the church. His emotions are extreme and deep as he yearns for love fueled intimacy with those he laid down his life for. His affection cannot be described by even the most romantic or poetic language.
When I mention the church in this message, I am referring to the global body of Christ. The global bride of Christ. I'm fully aware and thankful that there are many local expressions of the church that are radically surrendered and given to the lover of their souls—Jesus Christ.
The primary points I will expound on have little to do with sexuality, or sexual sin. You will have to intentionally keep this in mind so as to ensure you understand the issues when I deal with the spirits behind homosexuality and how these spirits are being embraced in the church (again, the global church; or, the church in general).
Massive Repentance
Jer 17:9 "The heart is deceitful above all things, And desperately wicked; Who can know it? 10 I, the Lord, search the heart, I test the mind Even to give every man according to his ways, According to the fruit of his doings.
This is a powerful verse, and the more time we spend on our face in the presence of God, the more we realize how true it is.
Before we can go any further, we have to all agree on the above point that is found in Jeremiah 17: Our hearts are both deceitful and wicked. What does this mean? Very simply, it's possible and common for impure motives to be rooted deeply in us even though we may be devoted followers of Christ.
The more time I spend in prayer the easier it is for the Lord to dig deep and bring to the surface issues that wouldn't normally be evident. My heart has harbored pride at times though at the surface I felt meek. Other times I've verbally forgiven people, but then the Holy Spirit revealed to me a deeper reality—that I hadn't truly done so.
This is why we must not only be OK with messages like this one, but we have to eagerly invite God to shine his burning light into every part of our lives.
Is 6:5 And I said: "Woe is me! For I am lost; for I am a man of unclean lips, and I dwell in the midst of a people of unclean lips; for my eyes have seen the King, the Lord of hosts!"
When God is in our midst, a revelation of our own sin and issues are made known.  A key problem today is that God's manifest presence isn't with us as He should be!  Jesus is the Spirit of Prophecy.  He is the Revelation.  He is the Word.  Where God is, revelation is.  You can't separate the two.
As God, in his burning love for us, reveals our hearts to us, we will find ourselves falling to our knees.
God is calling the church to massive repentance.
Almost Homosexual?
God has suddenly revisited me with a prophetic word that shocked me and those I shared it with a few years ago—and he's added to the revelation.
Trust me, I've waited several days before deciding to write this (I usually write prophetic words the moment I receive them). I've considered the trouble it may bring. I've also considered God's thoughts about the matter and I've chosen to trust his wisdom that this will free many more people than it will disturb. God's word and his wisdom must return to the pulpits again.
"If Jesus had preached the same message that ministers preach today, He would never have been crucified." — Leonard Ravenhill
Deuteronomy 4:23-24 (ESV) 23 Take care, lest you forget the covenant of the LORD your God, which he made with you, and make a carved image, the form of anything that the LORD your God has forbidden you. 24 For the LORD your God is a consuming fire, a jealous God.
God is jealous of his church—and the spirits that have not only invaded the church, but that have been embraced by the church, have made him jealous indeed.
As I was on the airplane flying into Colorado a few years ago, the Lord surprised me with a strong and striking word for the church. I was shaking.
The church is almost homosexual.
This is a word that I'm confident is tearing at the heart of God… he's watching his bride become bewitched.
Question—Is it possible that we in the church are close to embracing the same spirits that fuel the homosexual agenda?
As I was watching the mountains of Colorado draw closer during the final approach to the airport that day, the Lord revealed three drivers of the homosexual agenda:
Pride
Identity
Lust
Understand—the driver of the homosexual agenda is not same-sex attraction, but rather there are strong deceiving spirits of pride, self-promotion and identity, and lust.
I was on a train where two homosexual girls were very visibly hanging on each other, making it very clear that they were together. Their actions were not a result of raging hormones, but rather, they were making a bold declaration, a prideful pronouncement of their chosen identity as lesbians.
They wanted to force affirmation, be noticed and demand acceptance and equality.
"All of the acceptable sins in church are keeping us sick."-Steve Gray

"Be careful about what you think is innocent. It may come back and choke you."- Steve Gray
The church has been bewitched by the same spirits that give fuel to the homosexual agenda—and this is a primary reason we have not had success in winning homosexuals to Jesus. We can't cast out the same demonic spirits we embrace.
Pride
We've all heard of gay pride. Pride is a hallmark of the homosexual movement, and, all too often, it's a driver of the church as well.
I hear continually that it's rare to find a church where the tangible, manifest presence of God can be experienced. I believe, sadly, there are more Ichabod churches than we realize. An Ichabod church is simply a church that is devoid of God's glory. The ark of God's presence has been captured. It doesn't mean God hates that church. Quite the opposite—He is grieved that he must be removed from his lover, his bride.
1 Samuel 4:21-22 (ESV) 21 And she named the child Ichabod, saying, "The glory has departed from Israel!" because the ark of God had been captured and because of her father-in-law and her husband. 22 And she said, "The glory has departed from Israel, for the ark of God has been captured."
1 Peter 5:5 (ESV) 5…Clothe yourselves, all of you, with humility toward one another, for "God opposes the proud but gives grace to the humble."
You may not have thought about it this way, but God, though he loves so deeply, actually opposes, or resists, those who are proud. God's glory departs.
We live in a culture where we fight for success, we jockey for position and we can't imagine being hidden or failing. Compromise has consumed the church as it seeks success, a larger building, more people, more influence, more money and other demands. Pride has resulted in worship of images made of gold where humility demands the gold is given as worship to God. Pride has resulted in worshiping a packed house where humility calls for laying down our lives for even one.
We wonder why the church isn't having more success in the culture.
I believe a key reason is that we are attempting to attack worldly pride with religious pride.  We are actually retaining the services of the very same demons that we are attempting to battle!  A spirit of pride! God resists the proud! Is it possible that we are attempting to change culture from a position of religious pride all while God is not standing with us?
When humility reigns, the church will have the grace that God promises in 1 Peter 5.
Identity
This point is the most burning issue in my spirit right now.
I am fully given to seeing people step into their destinies, discover their true identity in Christ and finding freedom from lies and emotional scars that the enemy has given them. It's a significant focus of my own ministry.
However, we have a growing problem.
Focus is on self more often that it is on God.
Focus is on living more than it is on dying daily.
1 Corinthians 4:10-13 (ESV) 10 We are fools for Christ's sake, but you are wise in Christ. We are weak, but you are strong. You are held in honor, but we in disrepute. 11 To the present hour we hunger and thirst, we are poorly dressed and buffeted and homeless, 12 and we labor, working with our own hands. When reviled, we bless; when persecuted, we endure; 13 when slandered, we entreat. We have become, and are still, like the scum of the world, the refuse of all things.
Please understand, I believe we are seated in Heavenly places with Christ Jesus. We are kings and priests. We have great authority. We have overcome. We are the head and not the tail, above and not beneath.
But, our identities, when rightfully understood, don't lead us to focusing mostly on personal benefit. When we embrace the cross of Christ, which is where our identities originate, we are now focused on going low, humbling ourselves, serving with passion and identifying with the scum of the world—so that they might have life and have it more abundantly.
A focus on our own benefits, our own healings, our own identities as it relates to personal gain has actually resulted in us aligning with a key spirit that drives the homosexual movement.
Just as with homosexuals, God loves them and us too deeply to affirm a false identity—no matter how desirable and convincing that identity may be! God's wisdom is much higher than ours, and it takes humility to admit that.
This is a huge, huge point!
When we fight for a false identity that feels so overwhelmingly a part of us, and when our focus is on acceptance, affirmation and human rights, we give up the call to die to our own desires. Suddenly securing our own identity is more important than serving the masses.
The goal is not to be affirmed, accepted, liked or honored. We aren't to look for equality. We don't compare ourselves with others. We can't make demands when life is unfair. The church is to die so that others may life. Our identity is to be fully and entirely in Christ.
An improper attention given to the pursuit of identity (acceptance, affirmation, etc.) causes us to forsake the call to focus on our mission for the sake of devotion to narcissism. This is where the temptation to disobey God and submit to the demands of man can happen.
"For where you have envy and selfish ambition, there you find disorder and every evil practice." James 3:16
Lust
Lust is oozing through the church today. Yes, it's true that sexual lust is rampant as pornography has been viewed by as many as 50% of Christian men recently.
However, lust is not limited to the sexual variety.
Simply ask the question, "What causes you to get excited, to come alive?"
Many honest Christians would admit that everything from money to fame to popularity to sex could be the answers.
James 1:14-15 (ESV) 14 But each person is tempted when he is lured and enticed by his own desire. 15 Then desire when it has conceived gives birth to sin, and sin when it is fully grown brings forth death.
Lust results in death. It really is that simple. The life is sucked right out of people. Suicide is on the rise. Eternal death is another threat as well.
This is a tragic reality in the church today—we've lost our first love! False intimacy in the form of lust has take the place of a deep, satisfying, truly intimate and never ending encounter with Jesus! He yearns for us while his beautiful bride is yearning for other lovers!
The church has lost its desire for intimacy with Jesus. Many Christians don't even know what it is to be overwhelmed by his deep, burning love. Jesus is more of a principle or a foreign character in a book than he is a real, tangible, literal person you can feel.
This lack of revelation and encounter in a very intimate, life giving way with Jesus has resulted in one more comparison with the homosexual movement:
The bride is becoming intimate with the bride.
What does that mean?
We have become more interested in reproducing after our own kind than in receiving a fresh impartation directly from God himself. How does this play out? Several ways:
We become enthralled with a certain stream in the body (Word of Faith, house of prayer, etc.) and want to have a relationship with that stream hoping that it produces life.
We turn to other people in the church instead of to God through prayer and study of the Word in the hopes that the union can result in the outcome we are looking for.
We are move connected socially to people than we are spiritually to God.
We believe our church growth comes through people, so we comprise the mission, cancel prayer, water down the message and get intimate with the body!
An intimate union with God will result in a fresh stream birthing through your ministry!
A deep encounter with Jesus will bring the results that a million human counselors never could!
"You can have all of your doctrines right—yet still not have the presence of God."Leonard Ravenhill
The Solution
Intimacy. Repentance. Falling in love with Jesus. Humility.
"A sinning man stops praying, a praying man stops sinning" — Leonard Ravenhill
Yes, fervent, zealous prayer must return to our churches again!
2 Chronicles 7:14-16 (NKJV) 14 if My people who are called by My name will humble themselves, and pray and seek My face, and turn from their wicked ways, then I will hear from heaven, and will forgive their sin and heal their land. 15 Now My eyes will be open and My ears attentive to prayer made in this place. 16 For now I have chosen and sanctified this house, that My name may be there forever; and My eyes and My heart will be there perpetually.
We cannot anymore develop systems that enhance our own identities, stroke our pride or fuel our lust for power, recognition or anything else.
It's time again to declare the cross, holiness, humility and passion from our pulpits and on our faces!
The core call is for a movement of humility and holiness.
It's a call to become broken and undone, desperate and deeply intimate with Jesus.
It's a call to a fasted lifestyle, to full surrender and complete saturation in the advance of the Kingdom.
It's a call to the deeply humble, yet powerfully bold life of John the Baptist.
Are we ready to let the Lover of our souls invade the deepest parts of our inner man? He is wooing his glorious bride back to him…will we respond?
Song of Songs 1:4 (ESV) 4 Draw me after you; let us run. The king has brought me into his chambers.
Assisted Suicide: I was shaken by a prophetic dream about the resistance against the prayer movement.
I had a dream that shook and provoked me this morning regarding the prayer movement. There is an assault against the prayer movement from within the church, and it's time for bold prophetic people to arise and pray with power!
I'll let the video explain what shook me, but suffice it to say:
The prayer movement is under attack
God is raising up prophetic voices and apostolic intercessors
We have to light the candle and ensure the fire never goes out
More info on how you can join the1000, a prayer movement to cover Detroit, is coming soon!