Posts Tagged 'discussion'
Watch last night's service NOW! Extravagant Intimacy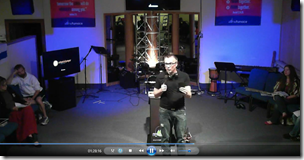 We had audio issues last night during the live stream, but they have been resolved. You can watch the worship and teaching NOW, and it sounds great!
The presence of God was so sweet, and I'm sure you'll feel that as well as you watch.
theFurnace – Extravagant Intimacy Part 2 from John Burton on Vimeo.

Join us THIS MONDAY at 7pm for worship, teaching and some great discussion.
We are currently in a video series by John Bevere. Trust me, it's GOOD.
If you aren't in the Detroit area, you can, as always, watch online at www.thefurnace.tv/live.
There's a cry in the land for deep connections—and tomorrow night we will all have a blast growing close as a revival family!
If you are craving a deep connection with new friends, sons and daughters and mothers and fathers in the faith, this is for YOU!
All you have to do is drive to beautiful Washington Township the first Saturday of every month—starting TOMORROW, Saturday, February 2nd at 6pm!
Bring food to share with everybody else. We'll eat together, chat, relax, play ping pong (I'm extremely competitive and ready to humble you), pray and discuss how we can help each other in fulfilling our callings.
DON'T BE SHY
Amy often says, "To make friends you have to show yourself friendly." That means, don't be shy! Come alone or bring friends…but just come!
It's hard to connect at times, and we want to make it as EASY as possible for you to do so! We can't wait to get to know you better!
Oh yeah, BRING THE KIDS! We are masters at organized chaos!
---
WHEN: Saturday, February 2nd, 6pm
WHERE: 64639 Tara Hill Drive, Washington, MI 48095 (Click HERE for a map)
WHAT: Community, food, fun, prayer, discussion, more!
WHY: We all want more, amazing, fiery friends!!
---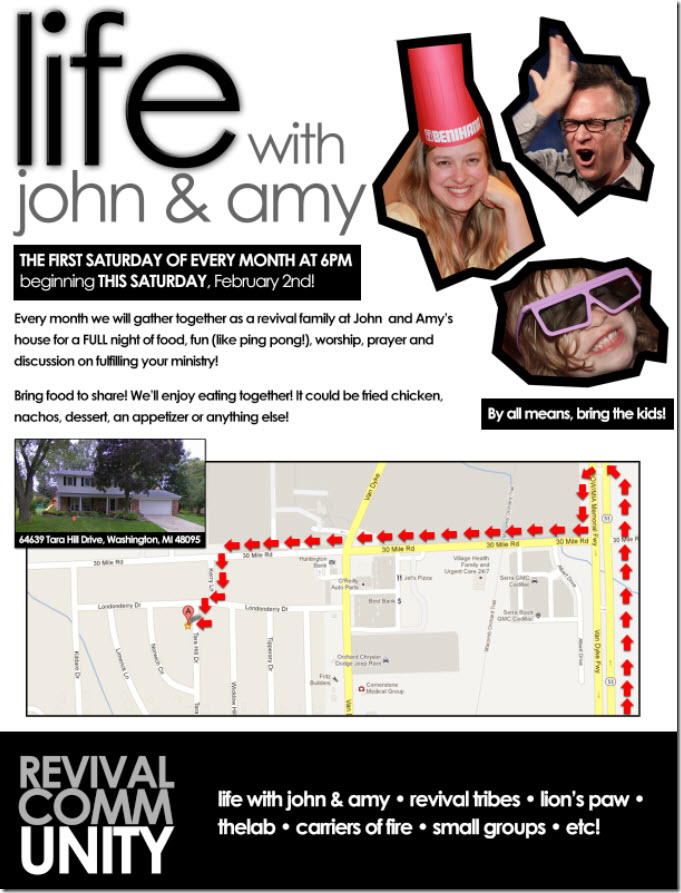 The God Forum is LIVE and ready for new discussions!

Talk about God.
There is much to say, and I'd like to invite you to start and/or participate in discussions with a new community at www.thegodforum.net.
Available forums include:
The Church
Giving & Finances
Family
Eternity
Signs, Wonders, Miracles & Healing
Pro-Life
…and more!
Do you have a suggestion for a new forum topic? Just let us know!