The vision of theCore | One opportunity of many for significant end-time leadership at the Detroit Prayer Furnace
An end-time army of burning ones are coming together to serve with passion in Detroit!

Give leadership to the prayer movement in Detroit
The vision is hot and ready for you jump into. We want to help you understand the vision and what you can expect.
Habakkuk 2:2 (ESV) And the LORD answered me: "Write the vision; make it plain on tablets, so he may run who reads it.
The following is required for everybody who participates in theFurnace, theLab or theCore:
A high standard of holiness
Financial partnership (tithe)
6pm Saturday War Room Prayer
Who is theCore for?
Burning men and women of God who are desperately hungry, disciplined and available to commit at a high level.
At the Detroit Prayer Furnace we have three specific opportunities for you to lock into a lifestyle of prayer and ministry. Is theCore right for you? Maybe and maybe not.
Here are the three ways you can connect: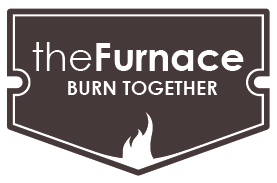 theFurnace
If you simply want to connect with other fire-breathers and involve yourself in a fiery culture of intercession and prophetic ministry, theFurnace is for you.
theFurnace is an extremely important part of our culture, and some of our most effective leaders may land here instead of theCore. Why? Because we highly value marketplace leaders and others who have more limited availability due to their assignment in the workplace or their place in life.
Anybody can start in theFurnace at any time, and even stay there without ever participating in theLab or theCore. Simply communicate your desire to lock in with our team, agree to the minimum commitments (see above) and burn with us as often as you can each week!

theLab
theLab University is a school of fire that prepares people for Holy Spirit baptized ministry.
We strongly encourage everybody in our community to enroll in theLab University. This is a focused, intense training environment that will unlock your destiny and set you ablaze!
theLab will also instruct you in the core values of the Detroit Prayer Furnace, the vision and how to best engage in our unique culture.
Everybody interested in joining theCore, a team of 40+ leaders in the Detroit Prayer Furnace, must successfully complete one three-month session of theLab.
You can get more info here: www.thelabuniversity.com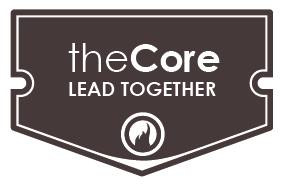 theCore
theCore is made up of leaders and emerging leaders who have successfully completed theLab, and who have the desire to serve on a focused, consecrated and submitted team of end-time warriors.
The vision is white hot—this team will be locking arms with fellow soldiers in continual prayer, training emerging leaders, carrying the fire to the cities of the Earth and modeling Acts 2 unity and consecration.
theCore Commitment
Keep in mind, for the sake of continuity, unity and corporate strength, we have unapologetically and intentionally raised the bar of commitment very high for this team—with very little, if any, flex.
Our target size for this team is only 40. We consider theCore to be our primary leadership team who serve under our senior staff, and, with this in mind, the commitment is the same as senior leadership.
Most people at the Detroit Prayer Furnace will serve with joyful passion in theFurnace. Some will get equipped in theLab. Few will choose to participate on theCore.
theCore is made up of ministry leaders who are able to consider this commitment primary over employment and other endeavors. Keep this in mind as you chart out your connection plan at the Detroit Prayer Furnace. You may not be able to join theCore due to other life focuses, and that is OK! theFurnace is an excellent place for you to connect AND you can participate in nearly every ministry and event that theCore does—just at your own pace.
While the commitment at theCore will work best for those who don't work at all, there may be, depending on the specific situation, enough flex built in to the schedule to allow for some outside employment if necessary.
Keep in mind that local travel is required when the team is involved in regional events. These events can take place at any time, which is a key reason extensive availability beyond our regular weekly schedule is required.
The full time commitment works out to be approximately 12-14 hours a week.
The part time commitment works out to be approximately 9-10 hours a week.
Opportunities for those on theCore include:
leading prayer watch teams
teaching
developing ministries
leading traveling teams
advancing the prayer movement
theCore team is firmly devoted to consecration and modeling the lifestyle of an end-time forerunner.
theCore commitment includes:
FULL TIME: Four prayer & ministry events per week
PART TIME: Two prayer & ministry events per week
A high standard of holiness
5pm Saturday meeting
6pm Saturday intercession
Monthly small group at John and Amy Burton's home
Traveling locally (and further if available) for ministry events
Financial partnership (tithe)
Continuing education
If you want to join theFurnace, theLab or theCore, we want to hear from you! Please email us at [email protected] TODAY! We will give you info on how to get started.
Of course, you don't have to participate at any level! If you simply want to enjoy our events, come on out!