The State of Revival Church : What Next?
The vision is HOT and I am boldly calling you into position.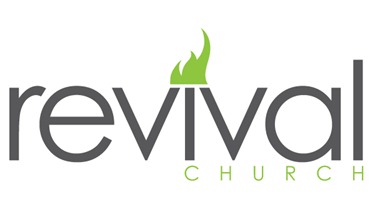 I am gripped by a consuming mandate that is so much bigger than me it's laughable.
Revival Church is a key gathering point for the entire regional church of Detroit—and the need for highly devoted people is skyrocketing.
We need you.
We are looking for people who really believe that revival can come to Detroit—but we aren't looking for people who are waiting on the sidelines for something to happen. It's time to work.
This need of fiery people includes 1000 people who won't take no for an answer when presented with the possibility of revival. God gave me the job of gathering 1000 people to join together on Friday nights to pray for Detroit. See where we'll be next Friday at www.revivallab.com.
**MY GUESS IS if you are in this region, and you are reading this, you are included in the 1000. We're calling every leader, every pastor, every intercessors in the entire region to pray with us every week.
The importance of the region of revival minded Christians gathering together is so extreme.
WATCH THIS VIDEO!
Everybody MUST watch this video. It's about the call to rock Detroit with fire! Go to www.revivallab.com and watch the video on the bottom left corner.
The State of the Church
I am humbled by what God has done in such a short amount of time. The culture that's been developed at Revival Church is stunning!
>>One friend regularly comes from Chicago because she can't find anything like Revival Church in her city of millions! Detroit is going to draw the masses just like this!
It's rare to find a church that's made up of so many people who have devoted themselves to revival. The cost is so high, and the reformation requires so much.
Our worship experience is rare and very special. TheLab School of Fire is growing fast and transforming a lot of people.
Our leadership team is unparalleled. We are blessed. It's hard to believe we started in my living room just two and a half years ago.
WHAT'S NEXT?
I am actively dreaming and allowing God to radically expand the vision of Revival Church.
We must see another wave of people flood into position and refuse to allow anything to move them out. It's time to lock in and refuse to let issues, unfulfilled expectations or frustrations shut you down.
I'm boldly asking for another 150 people from the region to discover their role at Revival Church—and simply come every time the doors are open.
I'm boldly asking for everybody to financially invest into this mission radically. Some can give hundreds and I'm convinced some can give tens of thousands of dollars.
I'm seeking ways to impact a much broader region…well beyond the Detroit Metro area.
I'm looking for 100 new students at theLab School of Fire. They must be trained in the DNA and vision that God has imparted into this regional ministry of revival. This will require thousands of dollars for marketing.
I'm looking for my leadership team to expand significantly with people who are burning with the vision and who will serve humbly and feverishly (just like our current leaders!).
It's time to get our message on as many media channels as we can. Detroit must hear the sounding of the alarm to gather and advance the Kingdom in Detroit.
Powerful Insight
I received some rock solid insight regarding church development from Ed Young, and I wanted to pass this on. This is very much what we are applying at Revival Church. If you are a leader, this is for you:
Draft impact players.
One of the most important skills as a leader is to have discernment. Draft people who are influencers. Draft yes men and women (i.e., people who are yielded and encouragers). Look at the spouse of your impact players. You better go spouse hunting because they are one. How do these people spell relational relief. Check out Facebook. Check references.
Develop double vision.
If you have a church of 20 people, pastor like it is 40. If you have 200 people, pastor like it is 400.
Change.
Change > Conflict > Growth = the spin cycle of success. If you aren't careful as a leader, you can get as a contemporary church become as predictable as a traditional church.
Build a big shallow end in your church.
You better have a place where you can rapidly plug in new attendees and new Christ-followers. The church grows from the outside-in. Start reaching people, and make a big place for them.
Put on your shades.
The vision should be so bright, so hot that people have to wear shades. Make people feel and know the vision of your church. Don't assume that people know the vision. Talk about the vision. People don't give to need; they give to vision.
Las Vegas
Las Vegas has nothing to say, but they know how to say it. We have everything to say but don't know how to say it. Most of us do a horrible job in promoting. We should be the best promoters in the world.
Consult other leaders before you consult the consultant.
Talk to people who are in the game and not the consultants.
Pay now or pay later.
You have to pay your people well. If you pay peanuts, you get monkeys. What is well? I have no idea, but you'll know if you ask questions. Put money in the hands of people that you know will be generous and bring the tithe. Where your treasure is, so your heart is. If you are going to err on the side of a poverty mentality or prosperity mentality, err on being generous.
Have a good HATtitude.
What kind of hat do you wear? If you can't put on the hat of enforcing the rules, you are doing something wrong. Sometimes you need the vision hat. Sometimes you need the corporate hat.
Deal regularly and rapidly with staff infection.
When you see a shark on your staff – deal with it. If you have to sit down with a staff member and motivate them more than twice, you don't need them around you.
Watch the leaves.
People will leave your church. Don't tell me how many people are coming to your church; tell me how many people are leaving your church. If you are doing the right things, people will leave. Even a third of the angels left heaven.
Become childish.
One of the most important things in the church is your children's ministry. Put your best energy, best time, best money, and best volunteers with the children.
Pick up special deliveries.
Pyramid your church with special days (big events). It must have a meaning behind it and not just gimmicks.
Tweak out!
Create a climate of critiques. Small tweaks take you to giant peaks.
Investigate what you delegate.
People don't do what you expect; they do what you inspect.
To go out, you have to get under.
I have to get under the things that God has placed over me so that I can get over the things that God has placed under me. This is about authority issues. It is about honor.
The message is the main thing.
Worship elements, videos, and other things are important, but the message is the main thing.
Become a rescuer.
Church is about souls. We do all of this because people need the Lord Jesus Christ. We are rescuers.
See you tomorrow for burning prayer at 10pm and then Sunday at Revival Church!
John