A deeper, weightier revelation of God's love is coming—and it will look much different than we realize.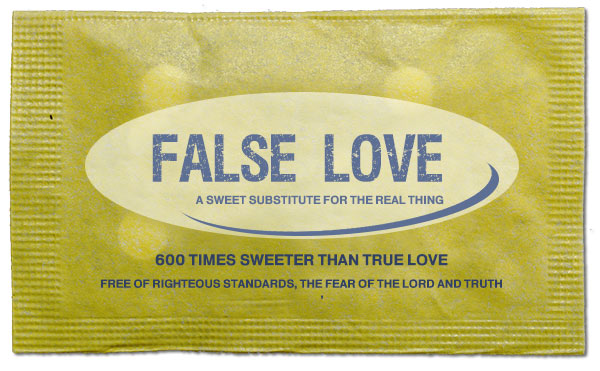 Are you ready for a deep, heavy, absolutely overwhelming revelation of God's love?
I'm sitting in a powerful session with Barbara Yoder, Cindy Williams and a ministry team from Catch the Fire (Toronto) at Shekinah Church in Ann Arbor. It's all about encountering the love of God, soaking in his presence and preparing to serve in love in a revival atmosphere. I'm yearning for more of this presence! I love what this ministry is about!
There is a MASSIVE increase in revelation of the love of God and the experience of his presence coming, and much of it will fulfill the yearnings of our heart. I'm convinced that much of it will also be quite surprising to you at how it manifests.
In order for there to be a false-anything, there must be a true, pure reality. Those of you who are longing for a pure, love-driven move of God, get ready! We are about to have the opportunity to go deeper than we ever have. True love will change the world.
We could spend trillions of years learning about and discovering and encountering the love of God. In fact, we will do so throughout all eternity. The Bible itself exhorts us to learn about love:
Philippians 1:9-10 (MSG) 9 So this is my prayer: that your love will flourish and that you will not only love much but well. Learn to love appropriately. You need to use your head and test your feelings 10 so that your love is sincere and intelligent, not sentimental gush. Live a lover's life, circumspect and exemplary, a life Jesus will be proud of…
We are to learn to love appropriately. This scripture is a critical exhortation! Why? It means there are inappropriate ways to love. There are deceptions that feel right, but are poor representations or even counterfeits of truth.
As God's love begins to manifest in such amazing, deeper ways at the end of the age, we have to be aware that the enemy will work hard to redefine, misrepresent and twist true love. He has a castrated version to offer us.
Free Love
In the 1960's and 1970's we saw the emergence of free love.
From Wikipedia:
Free love is a social movement that rejects marriage, which is seen as a form of social and financial bondage. The Free Love movement's initial goal was to separate the state from sexual matters such as marriage, birth control, and adultery. It claimed that such issues were the concern of the people involved, and no one else.[1]

Much of the free-love tradition is an offshoot of anarchism, and reflects a libertarian philosophy that seeks freedom from state regulation and church interference in personal relationships.
The free love movement was not a love movement at all. It was focused on self-satisfaction, personal experience and relational connections. The intimacy they sought after was never found as sexual promiscuity served as a destructive, unfulfilling counterfeit.
I believe we are experiencing a similar free love movement in the church today:
Rejecting marriage—this speaks to a resistance to covenant. The desire is to control the love connection, the experience. When the emotional rush is gone, and relational intimacy is disappointing, so many of today's Christians sever that connection and move on to more satisfying relationships. They move from partner to partner, driven by selfish ambition seeking to be served instead of to serve.
Social and financial bondage—free love seeks after social and relational euphoria, and if this is not experienced, people tend to flee from the threat of bondage. True investment into others is resisted unless there is an exchange, unless what they are seeking after is given to them. The problem? This is relational prostitution. Many Christians will invest into others only if their friendship is given in return.
Separation from the state—just as those in the free love movement several decades ago sought after liberation from governmental control, many Christians today reject biblical government. Government requires submission, and submission doesn't feel like love—though it is. Kingdom order requires submission, respect of boundaries and a surrender of personal rights. This is love! We hear so much about human rights today, as if it's the purest manifestation of love. It is not! The homosexual movement demands the government stays out of their intimate pursuits. The pro-choice movement demands the government stays out of their wombs. 1 Corinthians 13 reveals that love is not self-seeking! It's not about human rights, it's about serving God's government, his purposes and his people.
False-Love Myths and Deceptions
Keep in mind that false or tainted love doesn't flow mostly from an evil, debased heart. It also doesn't mean that there is nothing about the argument or viewpoint that is true. A person who craves pure love can, in their zeal or in their weakness, allow impurities into their expression of love that twists and compromises it. The reason I needed to say this is to encourage you if you've been hit by the false-love spirit. Your desire for manifested love is very probably true, yet the enemy can come in and confuse the process.
With that in mind, here are some false-love (or tainted love) myths and deceptions that have hit the church:
Expecting or demanding love from others—Remember, love is not self-seeking. Have you ever been wounded by someone who didn't act in love toward you? It is normal to desire to be loved, but true love doesn't expect or demand others to be the one to fulfill that desire. If we point our fingers at others who aren't acting in love, then it's an evidence that we ourselves do not love. If someone isn't acting in love toward you, isn't relationally close to you, won't befriend you, how will you react? Will you refuse to invest into them unless you get something in return? You have actually fallen into relational prostitution. Jesus laid down his life for those who hated him and we must do the same.
Focusing on God's love is all we need—This is a disturbing trend in the church, but it's actually not mostly incorrect. It's mostly right! The argument is that when we focus on experiencing the pure, true love of Jesus, everything else in life just falls into place. If we focus on love, sin won't be an issue. Maturity will just happen. Not so. What is mostly right? Well, the greater the revelation of God's love for us, the more we want to be holy, respond in obedience and mature. Love is a great motivator! However, experiencing love is not all we need! The Bible is filled with instructions and mandates and focuses that we are responsible to respond to even if the love connection isn't there one day.

Additionally, the Bible is filled with stories of people who loved God, and who sinned. Being with Jesus, loving Jesus, being intimate with Jesus is worthy of most of our energy and focus. However, even in a deep, intimate place with Jesus, obedience can be hard. Flesh can rise up. Satan can tempt. We can be deceived. Our theologies can be off. This is why we must continually let God search our hearts for any wicked way in us. We must be in the Word! We must be submitted to authorities who watch out for our souls. We can't just enjoy God and presume our job is done.

Love initiated pride—There seems to be a rapid emergence of those who are going after love of Jesus, and who are resisting discipline and discipleship. The reason? Pride. The presumption is that their encounter with the love of God has elevated them to a point where they no longer need to be a student of the Word, to focus on the sin potential in their lives or submit to others. They wouldn't say that they are above others, but their arguments reveal their hearts more than not. When the call for holiness, brokenness, study, obedience, etc. is presented to them, they become puffed up and in turn, while rejecting your "inferior focuses", call you to come up higher and just focus on love. Their response very often is, "If you really understood the Father's love, you would see what I mean." It's arrogance masquerading as spirituality. The very fact that this is happening is a revelation that they have not truly experienced love the way they claim.
Love must always manifest a certain way—In scripture, we do have a great definition of love in 1 Corinthians 13. I'd encourage you to read a recent article where I unpack it HERE. So, it is true that, for example, love is always patient. If you aren't patient, then, that is a specific issue that you can analyze in yourself. However, there is a spirit of accusation in the camp that moves outside of this scriptural definition and declares that if you don't function a certain way, then you don't love the way God loves. For example, someone might say to an intercessor, "If you truly loved people, you would move out of your prayer closet and hit the streets and feed the homeless!" It's an accusation against a child of God that they don't love because they don't fit into an imperfect definition of what love really is. Can you really imagine someone looking at a sweet, passionate grandma who prays with tears every day that she doesn't love people because she isn't street witnessing? On the flip side, an intercessor might say, "If you truly loved people you would spend hours a day praying from them!"

Additionally, in the article I linked to above I explain how love will manifest through the different offices. Love looks different when delivered through a pastor than it does when delivered through a prophet. As a church leader I have had to expend a lot of energy explaining to people what type of love and connection they might expect from someone like me. Most people think I'm a pastor when they first meet me (because church leaders in America are almost always called Pastor). If people presume that I will express love like a pastor, they can actually get very offended when that doesn't happen. Accusations can fly. But, if we simply understood that, in addition to the 1 Corinthians 13 definition, different people, different offices and different cultures will express love very, very differently, it will be easy to honor and love them instead of making demands of them.

Love always feels good—Oh boy, this one is big. When we encounter love, we will be presented with a view of God that is quite different than what we previously understood to be true. God's love can be expressed in a very direct, uncomfortable way that breaks you and may even wonder how a loving God could act that way. God's expression of love will often put you at risk, threaten you and trouble you. Jesus' expression of love on the cross put Peter at risk of the same grisly death! How could Jesus do this? Peter was confused as he was presented with a side of Jesus he never saw—and he denied that expression of Jesus and his love for the world! I guarantee that Peter did not feel good as Jesus loved him by rescuing him from Hell by dying on the cross. Today, sharp, provoking preaching is rejected because it doesn't feel good. They might say in their disturbed state, "That's not the Jesus I know." The risk is, like Peter, rejection of God when the feelings aren't warm and intimate. This is one reason why being people of the Word is non-negotiable. We can't afford to call good evil and evil good. We must learn about Jesus and how he functions so that our emotions don't lead us astray.
God is always in a good mood—Not true. Period. I've said it this way: If God is always in a good mood, he would be a monster, laughing and doing a happy dance as he casts people he loves into Hell. If we believe God is always in a good mood, we will reject messages and revelations that don't result in us being in a good mood. We will associate the love of God with the hate of Satan. We know that God is still wrathful. He still gets angry. He is saddened. He is joyful. He is happy. He has moods, and the deepest place of love exists when we partner with God in his emotions. What is on God's heart? How can we serve him and minister to him?
Love requires that you are emotionally connected—Again, not true. Humans have the ability to love many but can only befriend a few. Different people have different capacities, but the principle remains the same. Don't presume someone doesn't love you if they don't get close to you at a heart level. In fact, may I be so bold as to say, they might not like you! To love someone does not require that we like them. So we can love the masses and only connect at a close, friendship level with a few. Think about it. Do you want to be friends with everybody? Nope. Why would you expect the same from another? A rejection complex has really done a lot of damage to people—and they look for their healing to come from others loving them the way they want instead of dying to self and refusing to place that burden on them. They love them.

I remember a mega-church pastor that was extremely popular. He felt like your best friend though you really didn't have a real personal relationship with him. People often wanted to get close to him, and they actually had a bit of a system in place to handle that! An associate would approach those who were a bit overzealous in their attempts to befriend the pastor. He'd say, "The Pastor will serve you well and express love by leading you, teaching you and helping you connect with Jesus. However, don't expect him to be a personal friend of yours." The same scenario is true for small churches. The pastor may be an introvert, may have limited emotional energy or simply may be called to focus on different things! Don't presume that someone doesn't love you just because they aren't serving you the way you want. How potentially offensive and seemingly arrogant is this passage?

Acts 6:1-4 (MSG) 1 During this time, as the disciples were increasing in numbers by leaps and bounds, hard feelings developed among the Greek-speaking believers—"Hellenists"—toward the Hebrew-speaking believers because their widows were being discriminated against in the daily food lines. 2 So the Twelve called a meeting of the disciples. They said, "It wouldn't be right for us to abandon our responsibilities for preaching and teaching the Word of God to help with the care of the poor. 3 So, friends, choose seven men from among you whom everyone trusts, men full of the Holy Spirit and good sense, and we'll assign them this task. 4  Meanwhile, we'll stick to our assigned tasks of prayer and speaking God's Word."

They were saying that they would not be connecting to people who needed help! They would focus on connecting to God and their very specific tasks! And, my good friends, that is love! They weren't to feed the widows. They weren't to make hospital visits. They weren't to answer their phones every time someone needed them. They were to pray and preach, and that was deep, fiery love!

You have to convince people that you love them—We are to be kind, without question. However, we aren't to modify our messages, to soften our speech or to attempt to convince people that we love them. We should simply love them! How's this statement of love:

Acts 2:22-24 (MSG) 22 "Fellow Israelites, listen carefully to these words: Jesus the Nazarene, a man thoroughly accredited by God to you—the miracles and wonders and signs that God did through him are common knowledge— 23 this Jesus, following the deliberate and well-thought-out plan of God, was betrayed by men who took the law into their own hands, and was handed over to you. And you pinned him to a cross and killed him. 24 But God untied the death ropes and raised him up. Death was no match for him.

You pinned him to a cross and killed him! He was in their grill! He was bringing correction with a bold, fiery spirit! He wasn't worried about hurting their feelings—he was proclaiming the power of Jesus! His goal wasn't to sit down and ask how their heart was, how they were feeling, if they feel OK. He was in another mode, functioning in love, and rocking their world and exposing their thinking that would lead them to Hell! I'm sure they didn't feel loved, but if they responded to Peter's message, they would have been flooded with the experiential, burning love of Jesus!

Hard messages aren't driven by love—This is attached to the above point, but it's worthy of some extra attention. Jonathan Edwards' message "Sinners in the hands of an angry God" is largely dismissed by today's ultra-sensitive, thin-skinned culture as unloving. I've heard it said that he didn't have a revelation of the Father's love. This is not only wrong, it's a violation of scriptural truth! We cannot avoid the hard messages of sin, Hell and repentance out of fear that we'll be rejected by those who are offended. We can't modify our messages to sound loving—we must trust that the Word of God is a message of love! Truth delivered in love doesn't always feel great, and it will offend many, but those who receive it are changed forever!
We could go on and on for quite a while discussing myths and deceptions regarding love. The enemy is terrified of the manifestation of true love, and he's offering a castrated version of it to those who are seeking after good, happy feelings. Castrated love feels good, but it has no ability to bring forth life!
It's time for us to trust God as he is, not as we want him to be. It's time to dive into the Word and embrace Jesus as he manifests a variety of emotions which are all rooted in love.
The vision is HOT and I am boldly calling you into position.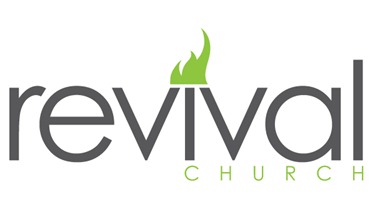 I am gripped by a consuming mandate that is so much bigger than me it's laughable.
Revival Church is a key gathering point for the entire regional church of Detroit—and the need for highly devoted people is skyrocketing.
We need you.
We are looking for people who really believe that revival can come to Detroit—but we aren't looking for people who are waiting on the sidelines for something to happen. It's time to work.
This need of fiery people includes 1000 people who won't take no for an answer when presented with the possibility of revival. God gave me the job of gathering 1000 people to join together on Friday nights to pray for Detroit. See where we'll be next Friday at www.revivallab.com.
**MY GUESS IS if you are in this region, and you are reading this, you are included in the 1000. We're calling every leader, every pastor, every intercessors in the entire region to pray with us every week.
The importance of the region of revival minded Christians gathering together is so extreme.
WATCH THIS VIDEO!
Everybody MUST watch this video. It's about the call to rock Detroit with fire! Go to www.revivallab.com and watch the video on the bottom left corner.
The State of the Church
I am humbled by what God has done in such a short amount of time. The culture that's been developed at Revival Church is stunning!
>>One friend regularly comes from Chicago because she can't find anything like Revival Church in her city of millions! Detroit is going to draw the masses just like this!
It's rare to find a church that's made up of so many people who have devoted themselves to revival. The cost is so high, and the reformation requires so much.
Our worship experience is rare and very special. TheLab School of Fire is growing fast and transforming a lot of people.
Our leadership team is unparalleled. We are blessed. It's hard to believe we started in my living room just two and a half years ago.
WHAT'S NEXT?
I am actively dreaming and allowing God to radically expand the vision of Revival Church.
We must see another wave of people flood into position and refuse to allow anything to move them out. It's time to lock in and refuse to let issues, unfulfilled expectations or frustrations shut you down.
I'm boldly asking for another 150 people from the region to discover their role at Revival Church—and simply come every time the doors are open.
I'm boldly asking for everybody to financially invest into this mission radically. Some can give hundreds and I'm convinced some can give tens of thousands of dollars.
I'm seeking ways to impact a much broader region…well beyond the Detroit Metro area.
I'm looking for 100 new students at theLab School of Fire. They must be trained in the DNA and vision that God has imparted into this regional ministry of revival. This will require thousands of dollars for marketing.
I'm looking for my leadership team to expand significantly with people who are burning with the vision and who will serve humbly and feverishly (just like our current leaders!).
It's time to get our message on as many media channels as we can. Detroit must hear the sounding of the alarm to gather and advance the Kingdom in Detroit.
Powerful Insight
I received some rock solid insight regarding church development from Ed Young, and I wanted to pass this on. This is very much what we are applying at Revival Church. If you are a leader, this is for you:
Draft impact players.
One of the most important skills as a leader is to have discernment. Draft people who are influencers. Draft yes men and women (i.e., people who are yielded and encouragers). Look at the spouse of your impact players. You better go spouse hunting because they are one. How do these people spell relational relief. Check out Facebook. Check references.
Develop double vision.
If you have a church of 20 people, pastor like it is 40. If you have 200 people, pastor like it is 400.
Change.
Change > Conflict > Growth = the spin cycle of success. If you aren't careful as a leader, you can get as a contemporary church become as predictable as a traditional church.
Build a big shallow end in your church.
You better have a place where you can rapidly plug in new attendees and new Christ-followers. The church grows from the outside-in. Start reaching people, and make a big place for them.
Put on your shades.
The vision should be so bright, so hot that people have to wear shades. Make people feel and know the vision of your church. Don't assume that people know the vision. Talk about the vision. People don't give to need; they give to vision.
Las Vegas
Las Vegas has nothing to say, but they know how to say it. We have everything to say but don't know how to say it. Most of us do a horrible job in promoting. We should be the best promoters in the world.
Consult other leaders before you consult the consultant.
Talk to people who are in the game and not the consultants.
Pay now or pay later.
You have to pay your people well. If you pay peanuts, you get monkeys. What is well? I have no idea, but you'll know if you ask questions. Put money in the hands of people that you know will be generous and bring the tithe. Where your treasure is, so your heart is. If you are going to err on the side of a poverty mentality or prosperity mentality, err on being generous.
Have a good HATtitude.
What kind of hat do you wear? If you can't put on the hat of enforcing the rules, you are doing something wrong. Sometimes you need the vision hat. Sometimes you need the corporate hat.
Deal regularly and rapidly with staff infection.
When you see a shark on your staff – deal with it. If you have to sit down with a staff member and motivate them more than twice, you don't need them around you.
Watch the leaves.
People will leave your church. Don't tell me how many people are coming to your church; tell me how many people are leaving your church. If you are doing the right things, people will leave. Even a third of the angels left heaven.
Become childish.
One of the most important things in the church is your children's ministry. Put your best energy, best time, best money, and best volunteers with the children.
Pick up special deliveries.
Pyramid your church with special days (big events). It must have a meaning behind it and not just gimmicks.
Tweak out!
Create a climate of critiques. Small tweaks take you to giant peaks.
Investigate what you delegate.
People don't do what you expect; they do what you inspect.
To go out, you have to get under.
I have to get under the things that God has placed over me so that I can get over the things that God has placed under me. This is about authority issues. It is about honor.
The message is the main thing.
Worship elements, videos, and other things are important, but the message is the main thing.
Become a rescuer.
Church is about souls. We do all of this because people need the Lord Jesus Christ. We are rescuers.
See you tomorrow for burning prayer at 10pm and then Sunday at Revival Church!
John