Corry Robinson TONIGHT at Revival Church
Expect a piercing prophetic message of revival by Corry Robinson TONIGHT at Revival Church!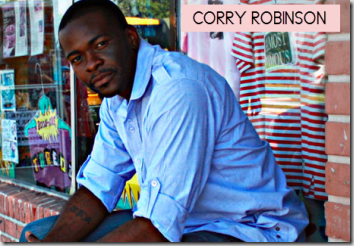 Corry Robinson was with Pastor Joe Sazyc this morning and I received the following texts:
"Brother, I'm BURNING! Something's gonna happen tonight!"

"Prophetic exploding! Bodies all over the floor."

"I'm telling you. There is something powerful and REAL about this guy!"
Burning intercession begins at 5pm tonight and the night of fire begins at 6pm!
Check this out from Corry:
We are entering a time of true demarcation! Those who don't really know Jesus from the place of intimacy will EXHAUST THEMSELVES with worthless attempts of self glorification. They may have big building programs and big MEDIA HYPE and big crowds; but at the end of the day, their works will be counted as ABSOLUTELY NOTHING in the Presence of the ONLY ONE WORTHY of all those things. And the world will know the difference: those who will settle for hype will have NO SUBSTANCE, while those who are wholehearted will have THE NAME OF GOD written on their assemblies-the Name that carries more weight than anything in the UNIVERSE!!! I said all of that to say to those who embrace the life of simplistic wholeheartedness,  "Continue to embrace the place of obscurity; and at the right time, THE LORD HIMSELF will raise you up-AND YOU WON'T HAVE TO SPEND MILLIONS FOR HIM TO DO IT! Just continue to spend your time wisely!
Corry is the founder of FireBrand Worship, a music ministry that emphasizes passionate, wholehearted devotion to Jesus Christ particularly through music. He has been referenced by some as one who 'releases the trumpet sound of the Lord' through spontaneous prophetic worship. Corry also founded the Orlando Night Of Worship (Orlando N.O.W.!), which seeks to gather worship leaders, intercessors, singers and musicians in the Central Florida area for monthly 8-hour 'nightwatch' gatherings that focus on cultivating intimate worship and intercession, and to equip individuals through teaching on intimacy with Jesus. Corry has a deep burden to see God raise up Nazarites out of the inner-cities to become burning and shining lamps, who will stand and hear the voice of the Lord, and herald the message of the Coming Bridegroom God.
Corry has served as a worship leader in a local church since 1998. He and his wife Lakisha live in Orlando, Florida.
CORRY ROBINSON AT THECALL
Here's a video of Corry praying at TheCall Detroit: http://youtu.be/K2KDh5spVOc