Impacting Detroit area pastors
I will be sending my new book Pharaoh in the Church to as many Detroit area pastors as I can! The vision for a prayer-fueled city is on the move!
CHECK OUT the flyer at the end of this message!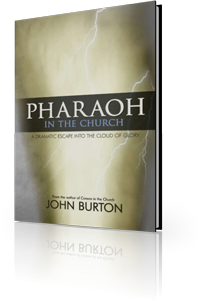 YOU
can help us reach
every single church in the region!
The effort to locate and gather
1000 intercessors
, plus locking arms with pastors and key leaders of the city, can be realized! Shortly after casting the vision of sharing this burning message with every Detroit area
pastor
, $700 came in to launch the campaign!
God moved fast!
This will result in approximately
250 pastors
receiving the book. That leaves around
1100 more
for us to reach. Each book should cost around
$3
to print and mail—you can donate toward as many as you'd like at
www.detroitrevivalchurch.com/donate
. Please let us know that the donation is for the "BOOKS". ALSO—there's a VERY EXCITING opportunity for us to develop a fiery, prayer infused
television pilot
that we'd pitch to a variety of Christian networks.
The prophetic message of revival and revolution can get out to MILLIONS.
If you'd like to participate, let me know. I'm working with someone who has big vision and abilities in this area. We looked at one possible venue that could be used to create the pilot. Imagine 30 minutes of our team contending for revival through prophetic intercession, teaching and worship—for the whole world to see! It will be hard core!! Here's a flyer that I'm including in the package for the pastors. Pray with me that it touches a lot of them deeply!!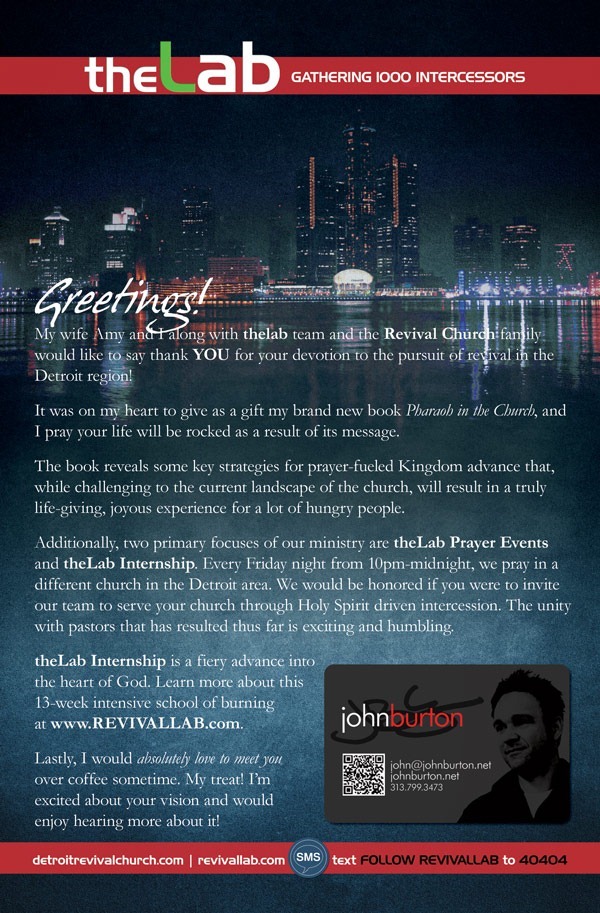 Posted in
The Church
and tagged
1000 intercessors
,
book
,
books
,
Christian television
,
detroit
,
donate
,
intercessors
,
message
,
pastors
,
pharaoh in the church
,
pilot
,
prayer
,
prophetic
,
revolution
,
TV
,
vision