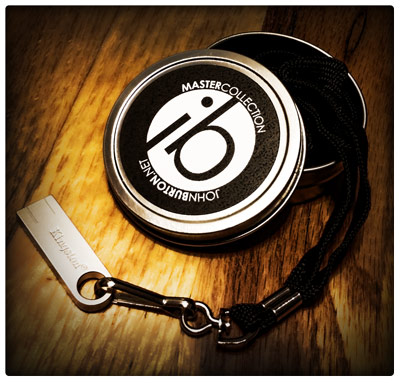 Order and immediately download the John Burton Master Collection for ONLY $50 TODAY ONLY!
During checkout, enter code DOWNLOAD50 and then you can download nearly 8GB of powerful materials!
---
USB Drive Master Collection containing TEN of John's books PLUS MUCH MORE! OVER 180 RESOURCES!
For less than the price of the print version of John's books, you get:
Ebook version of ten of John's books:

Revelation Driven Prayer
20 Elements of Revival
The Coming Church
The Terror of Hell
Six Enemies
Piece of Cake
Covens in the Church
Pharaoh in the Church
There's a Book in You
Carry Like Mary

Special videos with additional related teachings
Over 100 powerful, full length MP3 teachings
PDF outlines of key teachings that you can study and use in a small group or church setting
Additional bonus material
TONIGHT at 7pm we begin a NEW series on deeply enjoying God in the place of love!
YES! You can enjoy God in the place of deep intimacy! Discover this reality in a prayer saturated environment TONIGHT at 7pm at Revival Church!
Interested in knowing what teachings are upcoming at Revival Church? Check it out!

■ FRANK SEAMSTER
NEXT WEEK! A very special night with Frank Seamster! Saturday, August 10, 2013
Frank carries the glory of God and comes highly recommended by some of our most reputable revival friends.
We have been looking forward to connecting with Frank for a long time, and now he is ready and expectant! Frank is a sought after carrier of revival, so come hungry and ready for encounter!

■ Life with John and Amy• 5pm • TOMORROW!
Everybody is invited to John and Amy's house the first Sunday of every month at 5pm!
This is the day we all look forward to each month! We eat together, play games, sit and talk and relax! Bring your friends and family…the kids will love it!
Our address is: 64639 Tara Hill Drive, Washington, MI 48095
■ Prayer & the movie LUTHER • 7pm
Enjoy an hour of prayer in God's presence & watch the movie with us!
THIS MONDAY at 7pm we will gather together to pray and then watch a movie on radical reformation!
■ Coming Soon: Piece of Cake
A Simple Guide to Starting a Church, a Ministry or Other Life Projects
I meet a lot of people who are tentative when starting ministries or projects.
This book will help remove the fear and encourage you to take quick, giant steps into your destiny!
■ Master Collection on USB
You can have ALL of John's books and over 120 resources for $50!
For less than the price of purchasing each of John's books you will receive over 120 resources!
Videos, sermon notes, MP3 teachings, books and more!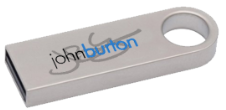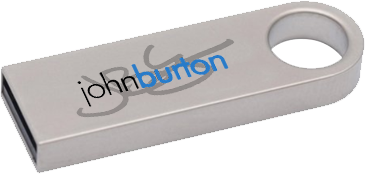 BRAND NEW SPECIAL OFFER! Master Collection on USB!
USB Drive Master Collection containing ALL of John's books PLUS MUCH MORE!
For less than the price of five of the print version of John's books, you get:
ebook version of each of John's books
special videos with additional related teachings
full length mp3 teachings on the topics of the books
pdf outlines of each of the teachings that you can study and use in a small group or church setting
additional bonus material
ONLY $50 (plus s/h)