The Great Love Deception E-book is my gift to you on Valentine's Day!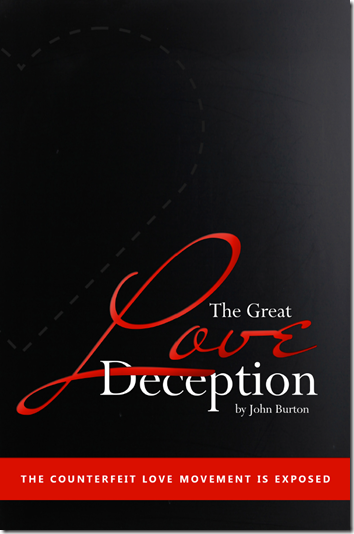 DOWNLOAD THE GREAT LOVE DECEPTION.
Here's a portion of what you will read in the book:
Those of you who are longing for a pure, love-driven move of God, get ready! We are about to have the opportunity to go deeper than we ever have. True love will change the world. The burning, churning crater is filled with molten, liquid love!
We could spend trillions of years learning about and discovering and encountering the love of God. In fact, we will do so throughout all eternity. The Bible itself exhorts us to learn about love:
So this is my prayer: that your love will flourish and that you will not only love much but well. Learn to love appropriately. You need to use your head and test your feelings so that your love is sincere and intelligent, not sentimental gush. Live a lover's life, circumspect and exemplary, a life Jesus will be proud of… Philippians 1:9-10 (MSG)
We are to learn to love appropriately. This Scripture is a critical exhortation! Why? It means there are inappropriate ways to love. There are deceptions that feel right but are poor representations or even counterfeits of truth.
As God's love begins to manifest in such amazing, deeper ways at the end of the age, we have to be aware that the enemy will work hard to redefine, misrepresent and twist true love. He has a castrated version to offer us.
The enemy is so terrified of pure love being revealed that he is willing to promote and endorse a compromised, lesser version of it. Love defined by human emotion instead of the Word is his plan.