Revival is coming to the Detroit region through focused apostolic teams of burning ones.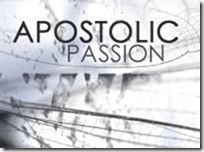 In Acts 2, the revival that launched the church was released through an apostolic team of burning ones. People who had come out of an encounter with God that included fire dropping from Heaven onto each of them.
In Detroit, there are many of these types of teams throughout the region. God has worked on establishing them, and they will soon be surprised as fire consumes them, and prophetic boldness explodes out of them as they impart the fire of revival into to Detroit.
I am going to include an article by Bill Click that I received today that's quite powerful. He talks about the difference between church planting teams and apostolic teams.
When we launched Revolution Church in Manitou Springs, Colorado we knew we weren't simply planting a church. We were called very clearly to serve revival and Kingdom advance on a city level.
Ed Silvoso said: Pastors, you are called to a vision for the entire city and its workers.

Floyd McClung said: Apostolic teams are focused. They are not satisfied with just over-seeing the affairs of a local church!
We knew this was true in Manitou Springs. The goal was taking dominion, pushing back the darkness and calibrating with God's plans regionally.
I am confident that one day we will the entire city of Manitou Springs become a missions base! From border to border we'll see people engaging in Kingdom activity in homes, businesses, churches, etc. For example, there is a railway that takes people from Manitou Springs to the top of Pikes Peak. That will become a Kingdom property as we daily take intercessors up to the top of America's mountain to pray. There's also a commercial cave system in Manitou Springs. We will see the caves full of worshipers and others who are going deep in God. I see a continual fire burning there, and it will be extremely easy for people to find healing and life. A true open heaven will hover over that city.
Of course, I see similar realities coming to pass in Detroit and in other cities around the world.
Here's the article by Bill Click:
NEW APOSTOLIC PURPOSE
Part 1
Bill Click
THERE ARE CHURCH PLANTING TEAMS, THEN THERE ARE APOSTOLIC TEAMS
The purpose of Christ's coming, crucifixion and resurrection was so mankind could be restored to God's original purpose (Gen.2:7). The Father originally designed man for fellowship with Him and growth in stewardship of His resources (Gen.3:8; Dt.8:18). We see in Genesis, that when God "breathed" into Adam, what was originally received became polluted because he willfully disobeyed the Word of God (Gen.3:6). At that time, the enemy, Eve, and Adam received distinct judgment for their acts. And since, all mankind has been born in sin and dies (1Cor.15:22; Heb.9:27). Jesus Christ, the Son of God, is the Father's only way to restore man. This, only through the reconciliation of the cross (Jn.14:6; Col.1:20). A restored people will be those who function in the original intention of the Lord for His church (Eph.3:9-12). And that original intention as seen in Acts featured apostolic teams and ministries who were also fully prophetic in their function and authority (Acts 13:1-4; 14:14).
There is a difference between an apostolic team and what we have commonly come to know as a church planting team. First and foremost, an apostolic team will function in God's original intention to restore people in fullness to the Father through Christ, while a church planting team will be rooted in establishing a group and/or place for worshipping God, fellowship, and spiritual growth. An apostolic team will be anchored in divine revelation in its identity, function and direction (Acts 13:2; 13:1; 13:4). A church planting team may experience divine revelation, but may be oriented more toward demographics, research, experience, and methods.
An apostolic team will be put together by the Holy Spirit. A church planting team may be assembled from those who are willing and available to work toward such an effort. An apostolic team will function together in a way that complements and builds up each other and multiplies the divine authority to dismantle strongholds and bring people into the Kingdom of God (2Cor.10:1-8). A church planting team may not be focused on giftedness, spiritual authority, or relational cohesion, but rather on the task that demographics, research and methodology lead them to conclude is to be done.
An apostolic team will be directed by the Spirit of the Lord in its geographical or spherical assignment. They may not only find themselves moving into new locales or realms, but also non traditional or parachurch endeavors; those which minister to the "sphere" by using their ministry and spiritual gifts "measure" in more evangelistic ways (Acts 16:6-10; 2Cor.10:8-18). A church planting team might aim at specific social strata also, but will be careful to promote and build its persona as a "church" in the eyes of those it encounters. And it may be intentionally aimed at population centers, places of recent growth, or even the locale of those who are putting together their efforts for the work itself.
"SENT" & "SET" WITH SPHERE'S AS CALLED, PREPARED & COMMISSIONED
Apostolic teams and ministries which have received Christ's strategy and been made ready will be "sent" and "set" with a specific "measure" to display and establish the Lord's reconciliation, life, authority, and influence to that "sphere" (Ro.10:15; 1Cor.12:28; 2Cor.10:13). Although influencing social strata and possibly even visibly impacting the affairs of nations, this authority is neither social in origin nor politically intended. Instead, this reign is Spiritual, living in the hearts of individuals and groups submitted to the Lord, having been received and released through the Supernatural Grace of Christ. Because it results from a revelation of "the mystery," the presence of the Kingdom of God is loosed in the lives of people (Eph.3:3-5; Ro.14:17; Lk.17:20-21).
Apostolic teams are used by God to fully establish Christ's witness and presence within these "spheres," restoring them to the degree people can receive what the Lord is offering. This is done as they continually preach and teach the Gospel of the Kingdom, willingly releasing the specific anointing they have been equipped with (Mt.10:8). Apostles do this by simply loosing the Spirit's flow of the Word of God to unite people with Christ and each other (Ro.8:14; 10:16). Demolishing the demonic strongholds which have kept people bound, Apostles then orchestrate the body's function, and bring "order" within that dimension (Lk.10:18-20; 2Cor.10:3-5; Tit.1:4ff). They plant their DNA of Christ deep within the soil of their "set" influence, in order to begin a process of rooting, growth, maturity and eventually, reproduction (1Cor.12:28; Mk.4:31-32).
Our tendency today is to intentionally draw people and their resources into activities which build our identity through celebratory gatherings of specific themes. But a true apostolic team's strategy does not only set itself as the focal point of purpose and activity, but will instead spread divine refreshing, renewal, restoration and reformation beyond "the four-walls." And over time, this "seed" will permeate every nook and cranny of the specific "sphere" (Ac.13:49, 14-52). The hallmark of truly commissioned apostolic teams will be the permeation of an influence, an audience, or geography with the uniqueness of the Lord through them. This will be how Apostles and their teams know they have persevered in any unique and distinctive apostolic strategy they receive and release.
In the New Testament we see this described by Jesus. In the Parable of the Mustard Seed, the man "threw" the seed into the garden of his sphere and it became a tree which created a habitation for the "birds of the air" (Lk.13:18-19 NASB). Historically, the early church interpreted the "birds of the air" to be those outside Christ. So we can see from this picture how an apostolic team is used to expand the presence of the Kingdom of God. When the anointing residing within a truly commissioned Apostle is >thrown= into the Christ-intended "sphere" of influence, it is planted deeply enough to be covered by the soil. It then begins to germinate in order to take root and break through above the surface: sprouting, blooming, and blossoming into maturity, harvest, and reproduction.
There is much need for reproducing apostolic authority, team work and ministries. But Apostles must "first" seed the garden they've been "sent" to and "set" over before they can ever begin to train and release others to do the same (1Cor.12:28; Ro.10:15). As they sow the Word of Christ's foundation, they open the way for those given to them not only to be gathered, but also identified and processed into their divinely designed purpose and effectiveness as well (Jn.17:9-26). Such purpose and effectiveness always stays with restoring God's original purpose, fellowship with Him, and growth in stewardship of His resources (Dt.8:18; 3Jn.2). It is as that foundational Word is released that the seed finds the good ground which produces and remains productive (Jn.15:16).
APOSTLESHIP IS NOT THE RESULT OF CONSENSUS
Apostles and their teams do not ask permission to operate in their function of restoring God's original purpose. They are neither dependant upon a willing audience, nor at first make the condition of their ministry that of being received. Instead, they arrive at the ground of divine placement and begin to propel the seed forward by God's direction and with the energy of His Right Hand, Jesus Christ (Psa.89:13; 98:1; 110:1-7). And through that powerful release the seed goes deep and the soil covers and nourishes it until it comes forth and produces, providing rest and habitation for those without a place to spiritually nestle and mature (Jn.12:24-26; Php.3:12-16; Heb.5:11-14).
Christ became our nourishment (Jn.6:31-51). He is the "firstborn among many brethren," meaning that His restoring work transforms us that we become like Him (Ro.8:29). We also, then, are to become nourishment to others. As a result of the apostolic team's obedience, those ministered to receive the call to be transformed in Spirit, from a lump of meal into nourishing bread (Lk.13:20-21). In time, the bread is ready to be served. Having become readied for use in transforming others, the team is then given a specific "measure" ("3 pecks") to relationally leaven others throughout the Apostle's "sphere." The leavening of others is the result. The loaf which emerges is the life giving presence of the Kingdom not only extended, but increased and even multiplied (2Cor.9:10; Heb.6:14).
Today, we see pressures of all types when it comes to all aspects of our lives with God (Jn.16:33) When yielded to, these can cause us to conclude that any growth from planting or reproduction in ministry must take place for our survival and security instead of for the eternal purposes of God in Christ (Eph.3:9-12). God's growth in us and reproduction through us are the supernatural results of knowing the Father through Christ in the Holy Spirit. Therefore, church is not called to make bread in order to survive. It's that having become true bread, the result is the making of the same (Lk.6:43). The ongoing presence of those with true leaven activates the process in which lives can be changed and God-ordained potentials can be realized. This is the role of the Apostle and the apostolic team.
Those starving do not even know what they are hungry for until they smell the aroma of what God has for them (2Cor.2:14-16). By the Lord's grace through the Apostle and apostolic team, those who were once starving become food to those who have yet to taste that which satisfies (Psa.91:16; Pro.13:25; Jn.6:35). And because those who are serving bread are not doing it for payment or reward, there's no "catch" (2Cor.2:17; Isa.45:11-14). As a result of the Apostle's obedience to "throw," there is not just "seed" for the birds who gather, but a tree for them to gather and nestle in as well. And as the church becomes activated as a Divine Bakery, bread for those who flock to the garden is found all over the ground: in relationships, gifts, accompaniments, equipping–all provided by the Spirit through the Apostle's obedience to the strategy given by Christ.
Simply put, truly commissioned Apostles can't help but reproduce after themselves as they live life. They produce ones who become living epistles (2Cor.3:3). We see this happening again and again in Acts. But as intentional as it is done by the Lord, it can often seem to occur inadvertently and unintentionally by those participating (Acts 16:12-15). Pentecost, the arrest of Peter and John, the fate of Ananias and Sapphira, even the choosing and deployment of the Seven: none of these were intentional to apostolic extension. But all these resulted in multiplications of people, expanded geographical outreach, and explosions of the presence of the Kingdom of God in the hearts of mankind (Ac.2:41-47; 4:23-35; 5:12-16; 6:6-8).
Today just as in the book of Acts, Apostles are charged to take the high ground of being who Christ has called them by receiving and releasing the revelations He gives. At times, there are many Apostles within a territory and often there are even many strategies in the process of being received and birthed within the same Apostle as well. There should be multiple strategies being received, released, and unfolded within the same territory or "sphere" today. Ultimately, the purpose for the eventual reach of every strategy of advance is the whole earth (Mt.28:18-20; Ac.1:8).
Apostles focus specifically, however, andB even if they do notB are limited to those "recipes" on the "cutting board" of God's "now" in order to be effective and remain protected (Ac.16:6-10; Heb.11:1). Faithfulness to the purposes of Christ's strategy is a condition for continuing in authority and fruitfulness. This can be seen in the commissions recorded by Matthew and Luke (Mt.28:16-20; Ac.1:4-8). It is by continued faithfulness to what Christ reveals that Apostles and their teams become and remain effective. Sometimes their impact is highly visible, other times not so much, and at times not outwardly verifiable at all, but leaven accomplishes its purpose (Lk.13:20-21; Isa.55:8-13). Through Christ there will be reproducers who reproduce reproducers that continue reproducing (Mt.28:19; Ac.1:8).
_______________________________________________________
RIVER OF POWER MINISTRIES
[email protected] www.riverofpower.org
Apostle Bill Click & Prophet Nancy Click are Ordained with: Christian International Apostolic Network, Dr. Bill Hamon, Bishop
RIVER OF POWER MINISTRIES is a continually developing matrix of foundational callings and anointings positioning themselves under the authority of the Lord Jesus Christ as released through Apostle Bill Click. To inquire further about a covering or aligning relationship with "RPM" write postal mail to address above or Email us at [email protected]
Sunday's at Revival Church are geared more toward facilitating a holy staff meeting than a typical church service—we must set a pattern of arriving full, alert and ready to pour out and then to receive key instructions. As a revival command center, we must all assume a military mindset and be exceedingly discerning and ready for advance.
The reason we planted this church was to gather together likeminded people who are contending together for a weighty move of God in Detroit. As we meet and encounter God together in a prophetic atmosphere, we'll all receive divine mandates and strategies.
THE MOST IMPORTANT HOUR OF THE WEEK
We would like to see as many people as possible rushing through the doors at 5pm every Sunday evening. From 5-6pm we have the opportunity to initiate and facilitate a deeply prophetic atmosphere. As we all pray with passion an hour prior to the service, we'll be ready for God's plans for the rest of the night.
A FULL TIME MANDATE
Come full. This is such a key directive for all of us. We have to change the trend in the church world where we burn out through the week and try get refilled on Sundays. This pattern of living is extremely self-defeating and it threatens the mission of Kingdom advance.
Every day be in the place of extreme prayer and intercession. Dive deep into scripture. Listen to sermons from anointed men and women of God online. Be so full and deeply burning in the passion of the Holy Spirit that we experience a spontaneous explosion when we connect on Sundays.
THE OPPORTUNITIES
Revival Church is not a 'Sunday only' ministry. We'll never even begin to fulfill our mission by connecting for a few hours one day a week. Be encouraged to connect at several different points every week so we can compare notes, grow together and stay on the same page. We've made it easy by having several of our connect points online, so people can participate from their homes.

Mondays- Join our weekly Prophetic Revival radio broadcast. At 8pm EST every Monday head on over to www.detroitrevivalchurch.com/radio.
Wednesdays- Head on over to Revival Church for prayer at 7pm.
Fridays- Connect at the International House of Prayer East Detroit at 7pm for prayer, worship and teaching.
Revival Teams- Join with others each week for discussion, prayer, strategy and other mission critical activities.
THE PLANS
There's a lot of vision for the future that are connected to our ability to build a strong foundation now. As we grow and develop with fire, love and passion, we'll watch some important ministry launch in the months and years ahead. Some examples:
Revelation Driven House of Prayer- We will be functioning as a 24/7 prophetic prayer center for the region and the nations. As we gain prophetic intelligence from people from around the world, we'll intercede, proclaim and release the life of Jesus into those situations. This will result in serious shifts in cities and atmospheres around the world.
Revival Teams- As we take this fire into churches, conferences and events in cities around the world, we'll want a team of people who know how to walk in the Spirit, pray with passion and impart the fire of God.
Revelation Driven Ministry Project- We're launching this now, but for it to thrive we'll have to give it a lot of attention. The call is for everybody to connect at least twice a week with us. Once by submitting dreams, visions and prophecies to www.propheticpulse.com and a second time by participating in the weekly Monday 8pm EST radio show where we'll discuss those prophecies.
There's more, but that will give you an idea of the scope of the mission. As we all contend together, with smiles on our faces and fire in our eyes, we'll be right in the middle of a consuming end-time move of the Living God!
And, in case you haven't seen it, check out our welcome magazine here!
See you TOMORROW for a night of fire!
Technorati Tags:
revival church
,
detroit
,
fire
,
revelation driven
,
house of prayer
,
teams
,
project
,
prophetic
,
atmosphere
,
cities
,
mandate