I need your help! I'm heading on the road full time to consult, teach, equip and carry fire!
It would mean a lot if you would forward the following to your pastor! I'm ready to hit the road and serve with passion!
---
Hi!
I'd love to give you a call and learn more about you and your ministry. Is there a time that would work?
We are in such a critical and powerful season where God is awakening those who are ready to burn hot for Jesus. God has been wrecking and rocking me lately and I'm carrying the resulting message everywhere he leads.
If you feel an event would benefit your church, I don't require a minimum honorarium or a minimum sized crowd. I will sleep on the floor if it means revival can be fueled in your region!
When I travel I enjoy the opportunity to pour into leadership teams and the body through equipping, encouraging, imparting strategies and calling people higher!
You can learn a little about what makes my heart burn by reading my articles in Charisma Magazine: www.johnburton.net/charisma

You can also view my bio at www.johnburton.net if you'd like to take a look.
The short version is: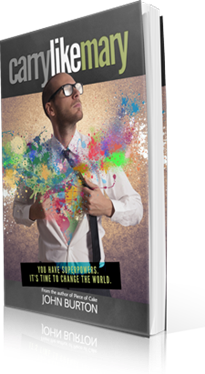 I've planted two churches, one in Colorado and one in Detroit.
I've written ten books on the topics of prayer, reformation, equipping and revival. You can read several of these books for FREE if you'd like to learn more about us at www.johnburton.net/books!
I directed one of the primary internships, Intro to IHOP, at the International House of Prayer in Kansas City.
I crave being in God's presence with other hungry people!
I also believe strongly in the local church and would love to serve your mission.
Contact me any time via email at [email protected] or phone at 719.231.6000.
FYI, I often hear from pastors looking to book an event about whether I'll come and minister to a small crowd. I absolutely will!
I know God is ready to pour out in any fiery, hungry environment!
I can't wait to hear from you!
RECOMMENDATIONS
When we invited you we anticipated an unusual move of God in our church but had no idea how much you would ignite the fire of God in hearts and set us on the path to revival. What a tremendous week it has been! Thanks for all that you, through the anointing of the Holy Spirit, have invested in us this week. One of these days there will be a mighty sound coming from the south. It will be the sound of revival and of a raging fire of the Spirit in Haiti. READ THE ENTIRE LETTER HERE.
Jean Heder Petit-Frere
"John is dangerously prophetic, provoking passion in those in pursuit of revival. In just a few short years, I have witnessed the impact of his obedience to Christ in a region bound by division & religion. His mandate is one of radical devotion, raising up burning ones and releasing them into new levels in their kingdom assignment."
Marcellis Smith, Lead Pastor
Jubilee City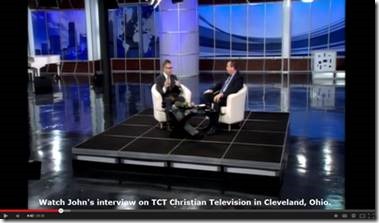 Detroit, MI
John Burton is a man with unquenchable passion for God. His life is a living Epistle of the truth that the Kingdom of God is not just in word, but in power. He lights fires wherever he goes leaving behind the unmistakable fragrance of the life of Christ. I highly recommend his ministry to you.
Glenn Bleakney
President of Awake Nations
"John won't serve yesterdays' manna, old wine, or an ear tickling message! His ears are tuned to hear the Word of the LORD and bring a piercing message to people who hunger for truth. Your community will be awakened, provoked, and equipped! Be prepared to encounter God, experience His power & presence and transform your world!"
Chris Ferguson, District Pastor Forerunner Christian Fellowship
International House of Prayer
Kansas City, MO
John Burton is a great man of God that is blessed with numerous gifts that serve as a blessing to the body of Christ. I would highly recommend him to anyone in ministry or the business world. He is full of integrity and does very quality work.
Jeremiah Johnson
"John, thanks so much for listening to God's heart! It changed my life. I'm crying, but I feel happy inside- a happiness I've never felt."
Melanie
"John Burton is a man who has continued to allow himself to be thrust into the middle of what God is doing. He not only hears from Heaven, but is willing to boldly shout it from the rooftops. If John is stirred about something, I would recommend that you listen."
JD King, International Director World Revival Network of Ministries