Two special events in Branson: Prayer in the Cave & an Unusual Prayer Event
Register TODAY! A handful of spots remain for Prayer in the Cave in Branson, Missouri!
July and August are going to be HOT in Branson, Missouri!
You are sure to be marked by FIRE as you experience God in powerful ways at our TWO upcoming prayer events!
Spots for both events are limited due to space. DON'T DELAY!
PRAYER IN THE CAVE
This is an experience unlike any you've ever had—unless, of course, you've joined us for a previous Prayer in the Cave event in Colorado!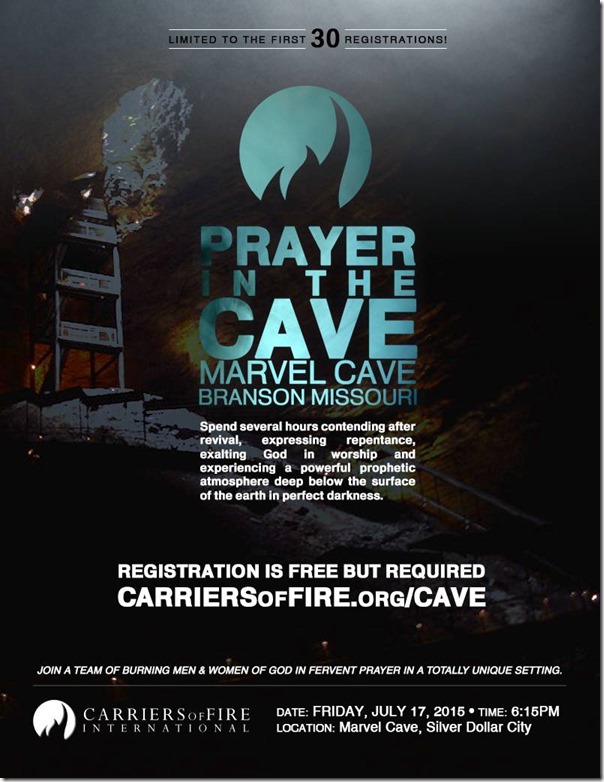 UNUSUAL
REGISTER for the Unusual event here: www.carriersoffire.org/unusual