theLab 2013 and the birthing of houses of prayer and fire
Get trained in the fire in Detroit—and experience an aggressive house of prayer planting movement.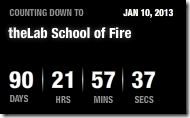 theLab School of Fire's next session begins January 10, 2013 and runs through March 28th.
The Revival Tribe (www.revivaltribe.com) movement that is launching 50 churches and houses of prayer in the Detroit region will be uniquely infused by theLab students and team.
The opportunity to be baptized in a culture of extreme fire and a prayer-fueled atmosphere of wonders is exciting and available for any passionate and serious disciple of Jesus Christ.
You will receive training in planting ministries, fulfilling your calling and much more!
THE COST
$75. That's it! That price includes registration and all materials.
THE SCHEDULE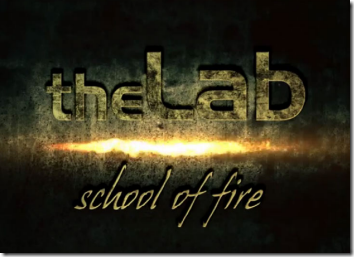 TRAINING Thursdays 7-10pm
The night starts with an hour of burning intercession and prophetic ministry, continues with an hour of life rocking teaching and concludes with personal ministry and prayer.
LOCAL CHURCH Sunday 4-10pm
Participate in an exciting local church team that helps set the atmosphere of fire at Revival Church each week.
REGIONAL CHURCH Various evenings (1 per week)
We will travel to various Revival Tribes, church plants and other churches in the region to burn and minister. This is a key expression of theLab and it is sure to change your life.
ADDITIONAL EVENTS
We will also be involved in special revival and prayer events in the city. Students will be expected to serve at these events.
CLASSES
THE MINISTRY OF THE FORERUNNER
There is a rising remnant of prophetic messengers who are consumed by fire and propelled by a burning zeal for advancing God's Kingdom. Discover more about this critical end-time ministry.
INTIMACY/LOVE
The most critical fuel the church needs to go empower every key ministry is the same fuel we need to launch us in our personal lives. That fuel is the burning desire that results from an intimate encounter with the Lover of our souls.
UNOFFENDABLE
Offended hearts are imprisoned hearts. This teaching has set many people free, and you will learn how to grow in God without the hindrance of offense slowing you down.
REVELATION DRIVEN PRAYER
There is a dramatic and wildly dynamic life of revelation that is available to all of us. Learn how to hear God clearly, encounter his heart and advance with a precision focus of prayer and intercession.
INTERCESSION
You are a carrier of the mighty presence of God. As you pick up the Ark of God's presence and move ahead through rivers and around imposing walled cities, you will lead the people through their own seemingly impossible situations.
DELIVERANCE
First, you will discover the wonder of freedom from personal struggles, fears and obstacles. Then, you'll learn how to set the captives free!
20 ELEMENTS OF REVIVAL
There are over 19,000 cities in the nation, and none of them are experiencing the biblical normalcy of revival. You will investigate how to initiate a step-by-step process of transformation and revival in your city.
A SPIRIT OF INSIGNIFICANCE
Many in the church are convinced they do not play a significant role in God's great plan. That strategy of the enemy will be dealt with directly as we learn how God sees each of us-as mighty people of valor.
ENCOUNTERING AND RELEASING THE FIRE
There is a baptism of Fire for every Believer in Jesus Christ. Experience this Fire personally and learn how to release as burning men and women of God.
COVENS AND PHARAOH IN THE CHURCH
There is a way to interact with authorities in our lives that will result in a great escape into the wilderness of encounter. Learn how you can move out in abundant life and extreme freedom while running well with the leaders God has put into your life.