theLab was burning at TheCall last night : Matt Sorger and Catherine Mullins Sunday
theLab prayed from 10pm-midnight in a concourse at Ford Field—and the fire of deliverance raged!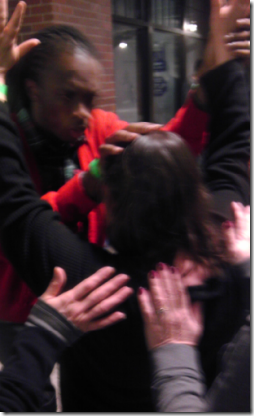 After struggling to find a place to pray as a group, we ended up in a concourse and about 50 people exploded in deep groans and roars of the Spirit!
The spirit of prayer landed on me the moment theLab gathered together at TheCall and what followed was indescribable.
The burning I and so many were experiencing was raging all around. There were deliverances and people laid out all over the floor.
I'll say this, whenever the burning men and women of theLab gather together to pray, the atmosphere simply ignites in something way beyond passion and emotion. God visits in tangible yet invisible power.
LETS DO IT AGAIN AT 10AM!
In just 45 minutes from now we'll be in the same place on the concourse behind the Lions Pro Shop at Gate A. Join us at 10am if you can for another round of burning!
MATT SORGER AND CATHERINE MULLINS AT REVIVAL CHURCH SUNDAY!
Come early for one of the most powerful prayer meetings you've ever experienced! We'll start at 5pm at Revival Church in roaring, groaning, burning and prophetic prayer. The service will launch with that same fire of intercession at 6pm as Catherine Mullins leads us in revival worship.
Matt Sorger will then take over and we will experience an atmosphere of signs, wonders and miracles!
See you Sunday at Revival Church!