A full night of worship with Aaron Crider AND personal ministry and impartation
We'll experience God through powerful worship all night long in a special event with Aaron Crider!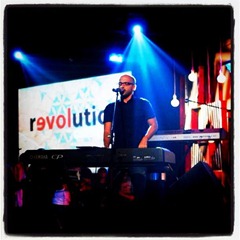 Sunday at 6pm come ready to love Jesus with deep passion!
Aaron Crider and our own amazing Revival Church worship team will be leading the entire night along with interjections of personal ministry, prophetic exhortations and explosions of life!
There a lot of new info including a new "Our Friends" section that includes info about our connections and also comments from friends such as Brian Simmons, JD King and many others!
Also, check out some of the ministries we love like Bethel, IHOP, The Ramp and others!
Take some time to experience The Ramp at www.theramp.org. We see a similarly structured ministry being established right here in Detroit. theLab is moving ahead in that huge, fiery vision! Visit www.revivallab.com for info!
Of course, check out the articles, videos and loads more at www.detroitrevivalchurch.com!