Watch three powerful videos from theLab Internship
Healings have landed at theLab! Watch a video of several interns reporting how God set them free!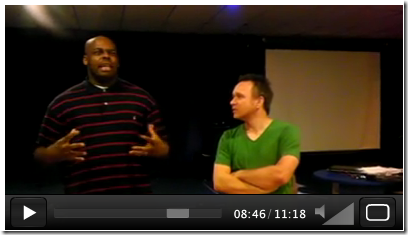 Today at theLab was HEAVY! Wow! Most of us are without words as God arrived suddenly and surprisingly in the middle of our class today.
The NEXT INTERNSHIP SESSION starts September 3rd, and we are offering a special reduced tuition of $499.
Watch some videos from today INCLUDING one featuring several interns and their testimonies of God's healing power! The other two show what happened when God suddenly entered the room.
Check out testimonies from some of our interns:
"The internship has completely changed my life. I have been marked, set free…" Valerie

"I have become unoffendable. No man can shake me. The power of God has touched me and I am free!" Sam

"I've been waiting 36 years to see and experience the awesome power of the fire of God through theLab." Shelly

"My anointing has skyrocketed…" Jamar

"theLab Internship has forever wrecked me." Shannon

"God has brought a shift in every area of my life since starting the internship. It is a can't miss, mind blowing God encounter that will change your life." Joshua

"I am so awakened beyond where I've ever been before spiritually! There is this volcanic eruption of the Holy Spirit exploding all the time. I AM SO ALIVE!" Jill

"God has come after the strongholds in my life with a vengeance. Together we are violently breaking through to destiny." Amy

"I have been delivered from the fear of man." Victoria

"theLab is a place where spiritual combustion happens, and the result is an explosion of fire!" Pam

"Encounter after encounter, realm after realm, breakthrough after breakthrough. Words can't even describe it. My life will never be the same!" Ruth

"I am wrecked by the community at theLab. It's an environment of love and acceptance. I have broken through to a new place of freedom!" Marty

"God really is in the resurrection business! I have gone from coasting until I die to really living again!" Kathy

"Through Revival Church and theLab I've become a walking, jumping, dancing and praising fire carrier!" Joy

"Through theLab I've been exposed to a new way of 'doing church'…I am in awe of the tangible experiences that even the staunchest skeptic cannot deny!" Alvin

"My body shakes and quakes…I come hungry and I get full. I burn in His presence. I want more!" Gail

"I'm so excited about theLab because now I can see what Detroit will become—a city and beacon set on a hill to draw humanity to Jesus. The anointing on theLab for this endeavor is evident." Hedy