Brian Simmons : The trembling has returned : Revival Church Sunday
Someone came up to me tonight as the fire was falling and said, "The trembling has returned."
The fire is falling! The tremble is increasing!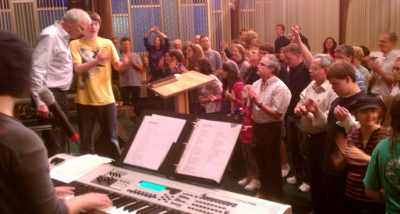 Brian Simmons will be with us at Revival Church for the third Sunday in a row tomorrow at 6pm!
We meet in the First United Methodist Church building at 24036 Greater Mack in St. Clair Shores, MI.
Bring everybody you can find and get them ready to experience a 'suddenly' of God.
It's time we repent for a powerless, miracle-less spirituality! God is power! Ahhhhh! Can you feel it??!
See you at Revival Church!