Someone is flying in from the UK just for this Intensive…hunger for fire and freedom has provoked them! No matter where you live in the world, this is an event you just can't miss!
TODAY is the deadline to register for this one-of-a-kind school of fire!
The three night, four day intensive takes place in an 8,000 square foot CASTLE in Port Sanilac, Michigan.
There's a chapel on the property, several fireplaces and a beautiful pool and hot tub!
It is surrounded by 25 acres of trees to another 25 acres of open land.
Meals and snacks are included! (You will only be responsible for lunches during free time each day)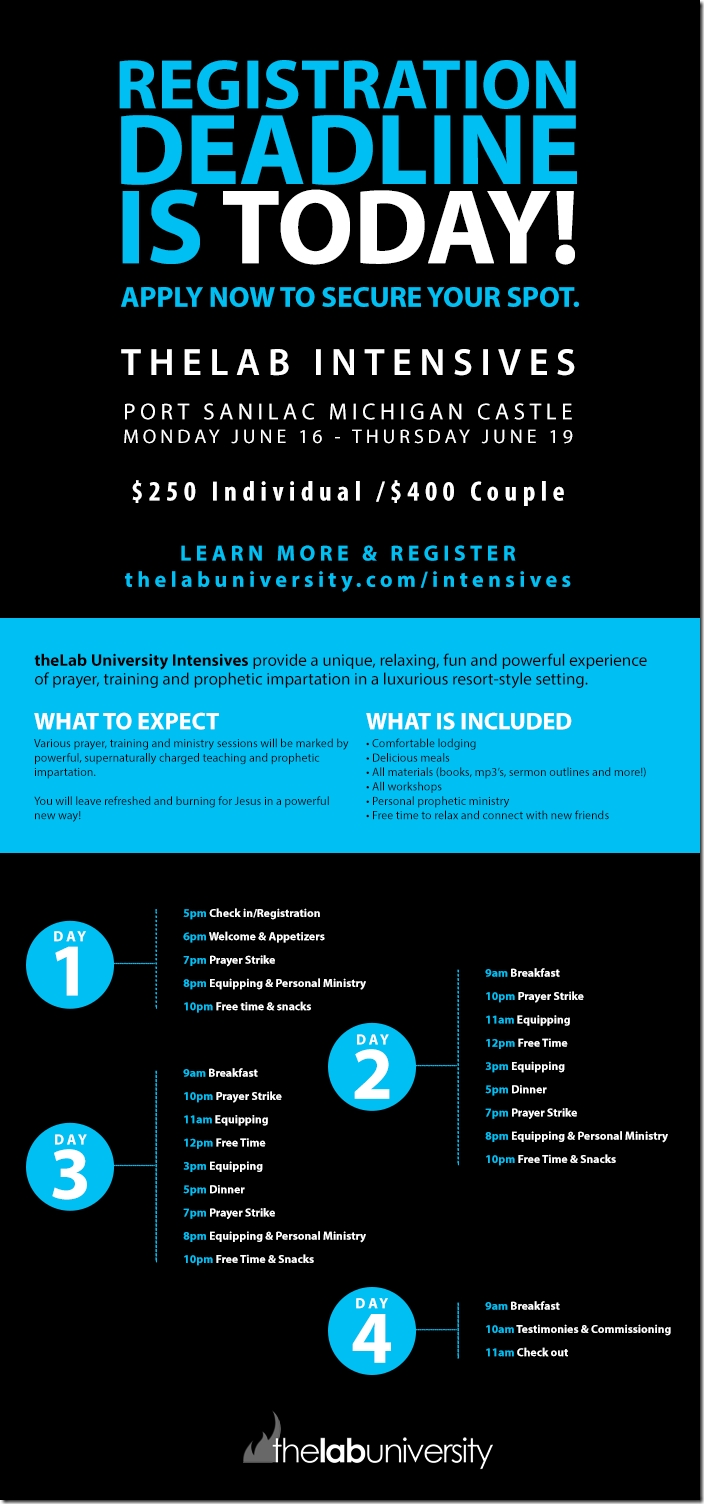 People often ask me what the main thing, the most important focus of my life is.
I could easily consider many activities and purposes that are extremely important and invigorating.
For example prophecy is a huge part of my ministry. Dreaming and casting vision, building churches, training leaders, writing books and several other focuses are key.
However, by far, the most important, satisfying and impacting activity of my life is this—being with God.
Psalms 16:11 (NKJV) You will show me the path of life; In Your presence is fullness of joy; At Your right hand are pleasures forevermore.
That verse is true! In God's manifest presence (which is much different than his omnipresence) joy is phenomenal!
I absolutely love finding a place to be alone with God, with coffee and my bible in my hands, worship music playing in the background and the manifest presence of God surrounding me! This is the life! In his presence is the fullness of joy!
Revival Church is a Presence Centered Church.
Every time we are together my heart is for every person in the building to encounter God and to discover the pleasure of knowing him!
Our mission statement is:
Making it easy for people to thoroughly enjoy God
Let's all dive into the pool of refreshing together! Get ready for life-long oppression, fear, addiction, bitterness, rejection and other strongholds to suddenly dissipate in the presence of God!
See you TONIGHT at 5pm for prayer and at 6pm for the dive into the pool of refreshing!