Posts Tagged 'first assembly'
Tomorrow at Dearborn Heights First Assembly of God I'll be teaching on (and bringing!) revival, and then at 10pm theLab prayer event starts!
FIRST: Get ready for a BRAND NEW website—www.detroitprophecy.com. You will be able to check out the up-to-date prophetic instructions for this region, send in your dreams and visions and ensure we're all on the same page as we advance together. I'll be designing it soon!
FRIDAY NIGHT: We're looking for the remnant church to awaken and do the extreme work necessary to initiate revival in Detroit.
I'll be teaching on the strategic plan for revival in Detroit tomorrow (Friday) at 7pm. We'll experience some powerful worship, and we are intent on facilitating an atmosphere where we can all go very deep together.
The Fireplace has stirred us, and now it's time to move to the next place in the process of revival in Detroit.
After worship, teaching and ministry, we'll stay and give leadership to theLab from 10pm-midnight! Get ready for a night of fire that we won't want to end!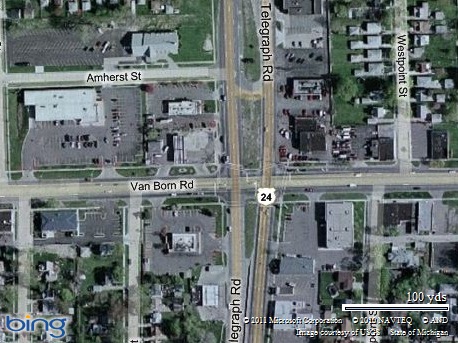 theLab "phase two" has begun! Join us every Friday in a new location for fiery intercession for Detroit!
theLab "phase one" was and is our weekly online radio show. In fact, the next one is TONIGHT at 8:30pm!
The goal is for every revival minded person IN THE WORLD to listen in, and call in, every week. Just head on over to www.detroitrevivalchurch.com/thelab tonight at 8:30pm EST and listen in. You can c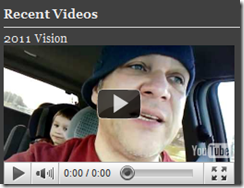 all (323) 679-0954 and listen in on your phone and/or call in and participate.
---
Check out the latest video podcast on the 2011 vision at http://video.johnburton.net.
---
BRAND NEW!!! THIS AND EVERY FRIDAY from 10pm to midnight theLab will be on the road in the Detroit region praying with people from all over the region to advance revival.
The new site isn't up yet… but will be soon. Every Thursday or Friday you can check www.revivallab.com for the place we'll be praying that Friday night.
You'll see a map and the address. All you do is show up… others from around the region will be converging there too. We'll pray in the Spirit for an hour and a half and read scripture for a half hour.
God spoke to me about raising up 1000 intercessors for Detroit. Send this email EVERYWHERE YOU CAN… let's see God start a movement of revival minded prayer warriors. Interestingly, after I received the call for 1000 Detroit intercessors, Cindy Jacobs and Chuck Pierce gave a call for 10,000 intercessors state wide! Wow! In fact, you can listen to this vision on a conference call TONIGHT at 8pm.
Conference Call – Monday, January 3rd – John Benefiel "A Call to Raise up 10,000 Intercessors in Michigan"

CALL NUMBER: 712.432.3100 CONFERENCE CODE: 940350
When I was in Colorado Springs, I was giving leadership to a similar movement and it rocked the city! We ended up praying in over 100 churches there. No teaching. No preaching. No personal agenda. Just a lot of people praying in tongues together!
THIS FRIDAY we'll join with another prayer meeting at Dearborn First Assembly. We'll gather together and pray as they lead!
If you have questions about this new ministry movement, just email me at [email protected]!