Ten observations of a former ministry leader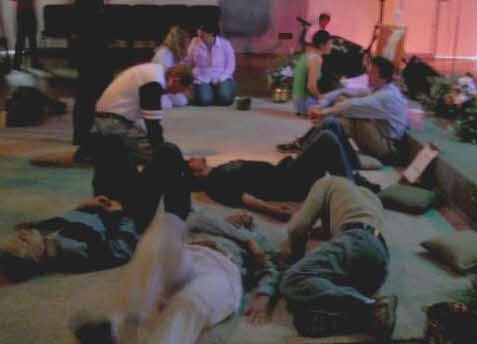 Six years away from full-time ministry has provided me time for evaluation.
After 25 years of planting and leading churches, developing regional prayer initiatives, traveling to speak at churches and conferences and giving leadership to internships and other projects, I morphed overnight into a business owner in Branson, Missouri.
Ministry was my world, my grid, until suddenly it wasn't.
There's a stigma surrounding ministry when it comes to a change of seasons. Many would regard moving from pastoring or other ministry assignments to the marketplace as unfortunate. Suspicions of failure threaten to follow them as they begin their new venture. Outside of moral failure or other issues that would demand a ministry be benched, a shift from ministry to business can certainly be viewed as a promotion. When God smiles on you and moves you into a new season, it is a promotion indeed. I don't argue this for my own sake (though I will admit the enemy likes to tell me I failed), but rather for many who are sensing their full-time, vocational ministry assignment to be over.
While I still write each week for two publications on revival, prayer, culture, politics and current events, the bulk of my time is devoted to my new life outside of vocational ministry. My wife and I are having the time of our lives building an escape room business while also growing a YouTube travel channel.
When we moved from Detroit to Branson, Missouri, we knew the ministry grind we were so familiar with was over and an exciting new life awaited us.
After six years away from the pulpit, here are ten takeaways I've gleaned during the transition from ministry to the business world. While these are personal points, many if not all will ring true especially to those experiencing the same journey as me.
ONE: The vision
I miss running with a very personal and God-infused vision for city transformation. There is something about giving leadership to a ministry that's fueled by sharp vision with a call to see the darkness pushed back in a city. It was never about doing church, growing a church, attracting visitors or making sure the tithes and offerings kept coming in. I never cared about any of that. I was consumed with a divine call and I came alive when I ran toward that mark.
Night after night I'd be with other firebrands in intense prayer encounters and strategy sessions. We'd prayer walk the city, prophesy over it and release decrees and declarations. That just can't be duplicated in a typical church environment.
TWO: Preaching
I'm a preacher. I miss releasing the fire several times a week and imparting what God was downloading to me. It was uniquely prophetic and often spontaneous. The goal was never to simply impart Bible knowledge as much as it was to rally the troops, to reveal current God's plans, to confront the spirit of the age and to advance together from the place of encounter.
For me, preaching and teaching isn't as much a Bible study as it is a biblical revelation of what God was speaking to us in that moment. I miss the times when God was burn assignments and calls into my spirit that I then communicated to the church. The rallying cry resulted in a timely, unified advance in the next phase in the mission.
I miss my incredible, consecrated, passionate and locked-in teams of revival-minded, Holy-Spirit driven zealots. One reason I was never that interested in drawing the biggest crowds in the city is I was on the hunt for remnant people who God was specifically assigning to our mission. These burning ones that showed up several times a week to contend for revival marked my life for eternity!
For me, typical friendships and relationships were never compelling (though I know many others are wired differently, and that's good). I was invigorated by people who burned with the same fire that I did, people who were ready to go deep and blaze with intensity night and day. Yes, I really miss those firebrands!
I miss the encounters with God, the unusual and otherworldly signs and wonders and the miracles that manifest in environments like that. Of course, God does move in a variety of ways in a variety of environments, but for me nothing came close to comparing with what happened when remnant revivalists cried out and groaned in the Spirit.
The signs, wonders and miracles over the decades have been absolutely stunning. My life has been transformed by the unusual, otherworldly workings of God and the manifestations of the Holy Spirit. When a group contends night after night, week after week, year after year together in this fashion, you get God's attention and he definitely gets yours.
As someone who functions in the prophetic and apostolic, I definitely don't miss the expectations people would place on me as if I was a
pastor
.
This was one of my greatest challenges when giving leadership to churches. In the Western culture churches are predominantly led by people in the office of
Pastor
. The expectations are hardwired in most and when the leader of the church doesn't come through, it's easy for people to get disappointed or offended.
I believe we need an emergence of churches that are Apostle led. The entire atmosphere will be radically different from what we see today. Family-style churches will begin to give way to apostolic and prophetic revival centers. The primary purpose for going to church will shift from hanging with friends and simply learning the Bible to getting equipped in the Word and taking cities.
SIX. Failure to address culture
Stepping outside of the bubble of my own ministry, I've noticed that few pastors and leaders are regularly dealing with culture, politics and the issues of the day. In the real world, everybody is addressing and influencing the culture — except for church leaders it seems. The tragic repercussions in our society are obvious.
A spirit of diplomacy will kill the sharp, prophetic mandate on a church. The desire to keep people happy in the pews instead of daring to actually take an unpopular stand on cultural issues is costing churches their anointing. This is one of the risks of family-style churches that focus mostly on developing relationships. Of course, godly relationships are extremely valuable. Relationships are the only thing we'll take to heaven with us, as the saying goes.
However, if we aren't willing to take a stand out of fear of disrupting the fragile family chemistry, in my opinion we've disqualified ourselves from ministry. Apostolic and prophetic churches don't have this problem as the very reason they are in existence is to confront the spirit of the age and advance toward an outpouring of the Holy Spirit.
I've always know this to be true, as the topic has driven many of my sermons over the years. However, again, stepping out of my church bubble has given me a much clearer view. The world is nearly godless. Most give absolutely no thought to the concept of God in their daily lives. It's tragic how wicked, lost and confused most people are today. It absolutely breaks my heart.
When I was in ministry a primary driver was the pursuit of authentic revival. I believe more than anything a legitimate Acts chapter two outpouring of the Holy Spirit is the best and fastest way for the masses to surrender all to Jesus. Give me another Azusa outpouring. Give me a Welsh revival. Let's see another Brownsville move of God. When the lost encounter supernatural, holy power, they are undone — and free.
EIGHT. Strange Christians
I'm probably the last person you'd imagine would be highlighting Christians acting strangely. I've witnessed God manifesting in some absolutely bizarre and supernatural ways. From oil manifesting on someone's hands during worship to a mist of God's glory to demonic encounters, I've seen a lot. I've experienced a lot myself. When God moves, the human body will very often react in some strange ways to say the least.
However, I've noticed a segment of Christians are unnecessarily strange and unbalanced. As I confirmed, I believe in authentic, supernatural and extremely bizarre encounters with God. But, what I'm seeing is what so many in the world are seeing: goofiness with no power of God evident. This hinders the advance of the Gospel.
The conspiracy theorists are out in force and slapping God's name on their analysis of current events. Others are emotionally driven to the exclusion of self-control. Many in the prophetic stream are living in an ultra-mystical state and presume any cloud that looks like an angle is Michael ready to descend on the earth. It's weird.
The challenge is leading a church that is open to the moving of the Holy Spirit and inviting of manifestations no matter how bizarre — if it's truly God. Such churches invite the unbalanced, and if they aren't open to guidance from leadership they can cause quite a schism in the body.
NINE. Marketplace ministry
More than any time when I was in vocational ministry I've noticed God working powerfully through businesspeople and entrepreneurs. In fact, I've believed for a long time that many current full-time ministers would do good to shift into the marketplace.
As I stated above, for many a change of scenery would be a promotion out of ministry and into the workforce. (Of course, God also promotes into and within the ministry.) When we have Spirit-filled, God loving men and women serving and leading in the world system profound impact can come. It's a powerful testimony when God's people exhibit integrity, godly character and a tangible anointing as they work alongside the lost.
I don't know what the future holds, whether it's stepping back into ministry or selling our house to buy an RV as we focus on taking our travel videos to the next level! Anything and everything is on the table. I love the adventure!
When locked into a pastorate or a specific ministry without the option to move into a wholly different season, whether it's in or out of full-time ministry, frustration can set in. There are many people who just need the permission to shift. Go as God leads. He promises to order our steps, and what I've discovered, those steps can be quite unusual and unexpected indeed!